Armando Loyal wakes up each morning at 6 a.m. to water his elephants.
On a typical summer day at Circus World, the ninth-generation circus performer cleans the animals' paddock on the south end of the museum grounds with help from his sons. They hose down the barn where the elephants sleep and feed the 6,000- to 8,000-pound animals.
Loyal stopped to chat Tuesday morning with Circus World facilities and wagon restoration director Harold "Heavy" Burdick, and after catching up on current events — both local and global — he asked if they'll have a fresh shipment of hay coming in. He said the animals eat between 200 and 300 pounds of food each day.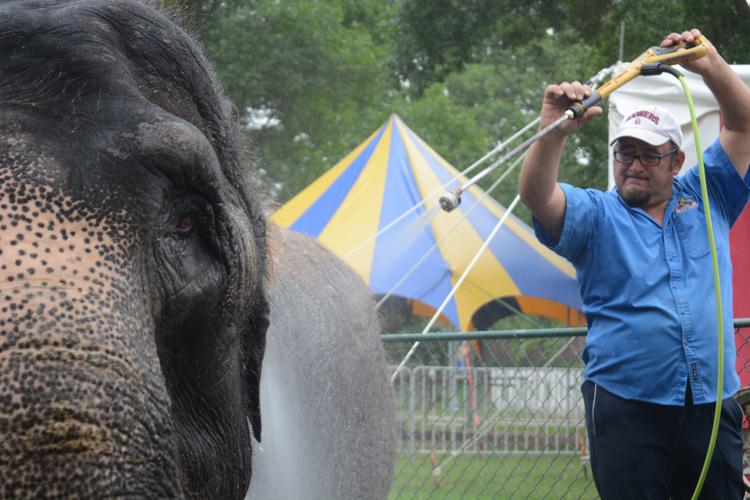 "In the morning, they usually eat fruits and vegetables — carrots, apples, bananas," Loyal said. "Throughout the day, it's hay and grass, and then at night they get sweet feed plus hay."
Across the Baraboo River on the north end of the museum grounds, tiger trainer Ryan Holder practices a few new tricks with his 100- to 500-pound cats. His eight tigers, which are a mixture of wild species that were bred in captivity, can sit on stools, roll over, stand on their hind legs and perform a host of other individual and group behaviors. He said his training methods are centered around teaching the cats to learn.
"You can't just go in there and start saying words and touching them and shoving meat in their face," Holder said. "They won't understand what you want. You have to get them to figure out, 'If I can do what this guy wants from me, then I get a piece of meat.'"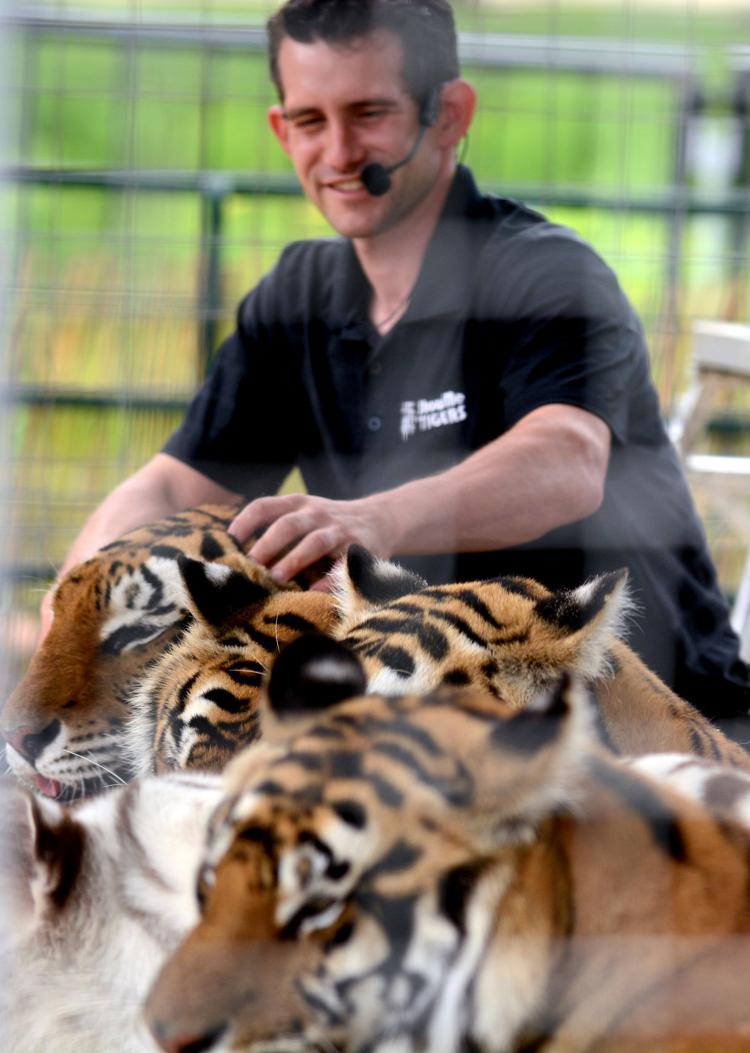 Holder joined the circus at 21 after volunteering with zoos his whole life. He accepted an apprenticeship with a seasoned tiger trainer and has worked in the circus ever since. His 20-minute ShowMe Tigers act at Circus World occurs twice daily and focuses on education, as well as teaching the public how he trains his animals.
"It's very seldom that you get to see the tigers like this and get to talk to the guy who owns them, trains them and takes care of them," he said. "People can't get their kids to behave in the supermarket, and they want to know how I'm able to get eight tigers working together at the same time."
Lifelong passion
Loyal, on the other hand, has been involved in the circus his entire life. He said John Ringling brought his grandfather and other family members to the United States in 1932 to perform equestrian acts in the circus. Growing up in that environment, Loyal said he learned to do many circus feats, including bareback horse riding and acrobatics, but always gravitated toward the elephants and the people who trained them.
"I got to know elephants more and started hanging around the older guys," he said. "I would dump wheelbarrows and work with them for free just to hang out."
Loyal and another trainer lead the animals — Lisa, Becky and Traci — out of their paddock around 9:30 a.m. to the front of the barn where they give them a bath. Circus World is the summer home for the elephants, which are owned by the Carson & Barnes Circus. Holder owns his tigers privately.The Baraboo museum contracts the animal trainers to perform during its summer season.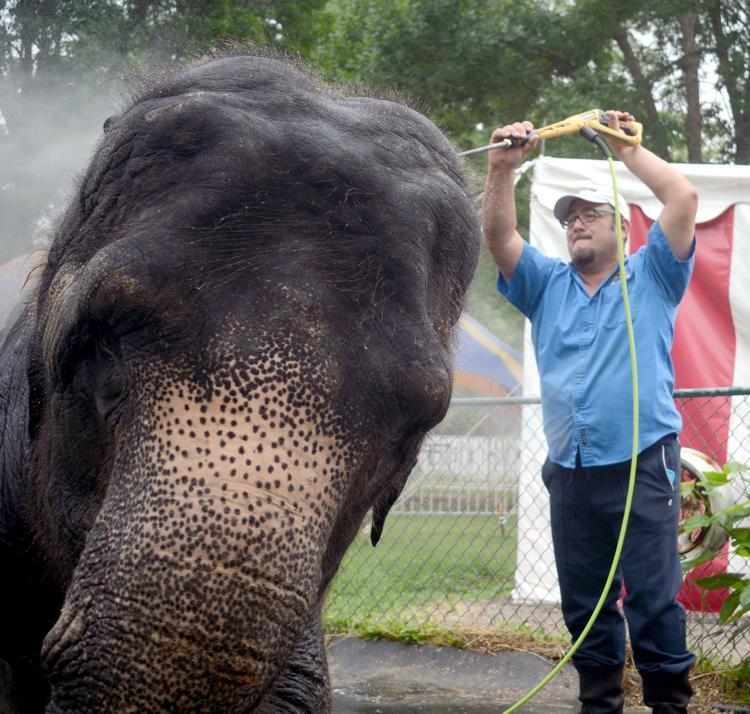 The elephants are washed twice daily before their performances at 11 a.m. and 2:30 p.m. The trio is on a rotating schedule for rides, which happen about a half-hour before the big top show. In the show ring, the pachyderms perform a host of tricks.
Loyal said training their behaviors is similar to working with dogs. He teaches the animals to respond to his commands using treats as positive reinforcement.
"Once they get to a point where they know what you're talking about, and you give them a command and they don't do it, you don't give them the treat and they figure out they're not going to get it," Loyal said. "It's about trust and time and having a relationship with them."
Strong bonds
Loyal said the animals are incredibly intelligent. Each has its own distinct personality that he has gotten to know intimately over thousands of hours of interaction. Loyal said the bond he's formed with his animals is one of the most rewarding aspects of his work.
"It's like when you know that they sense how you feel, and you feel how they're going to react to what we're doing," he said. "It's really overwhelming sometimes."
Both elephant and tiger trainers are required by the United States Department of Agriculture to provide routine health checkups for their animals. Loyal and Holder said when the animals retire depends on the individual. In captivity, tigers can live up to 25 years, and elephants can reach 80 years. The constant veterinary care ensures the animals are healthy and able to perform, they said.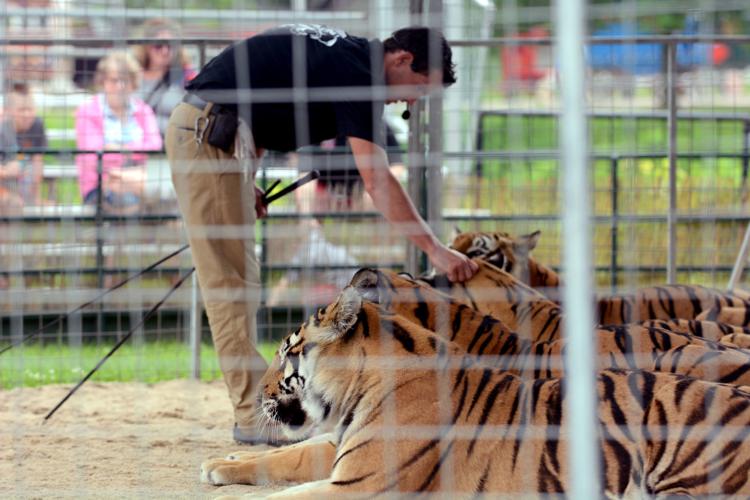 Loyal said when his animals reach retirement, they live on a 200-acre facility in Hugo, Oklahoma, called the Endangered Ark Foundation, where they are free to roam and also receive special geriatric treatment. A portion of his proceeds support the facility and its programming. Holder said he makes sure his older cats will be taken care of with a reputable organization.
"I really care and enjoy and love what I do," Loyal said. "I want people to know how dedicated I am and how much I care for these girls."
In addition to performance and education, Holder donates a portion of his proceeds to tiger conservation efforts around the world. Over the last four years, he has committed $20,000 to supporting park rangers who are working to prevent poaching and habitat destruction in the Sumatran rainforest.
"We have two mottos: education through entertainment, and conservation through education," Holder said. "There's a place for tigers in the wild, but that's not to say that there's not a place for them in human care. All of the people who come here and see them and enjoy them are walking away knowing a little bit more."
061218-bara-news-animal10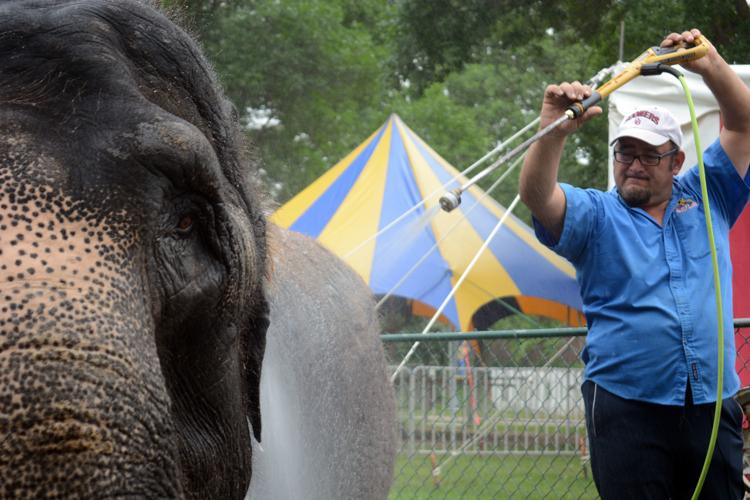 061218-bara-news-animal19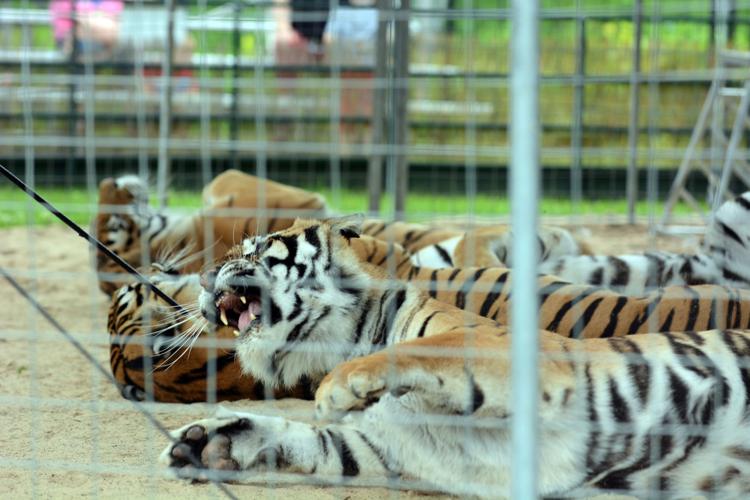 061218-bara-news-animal5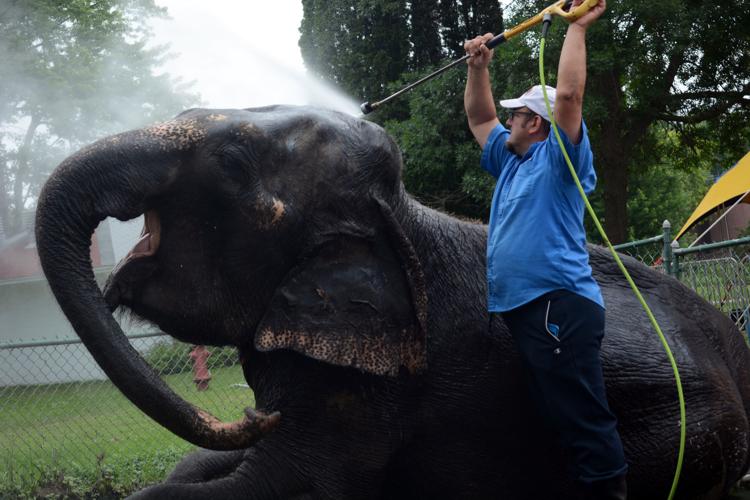 061218-bara-news-animal20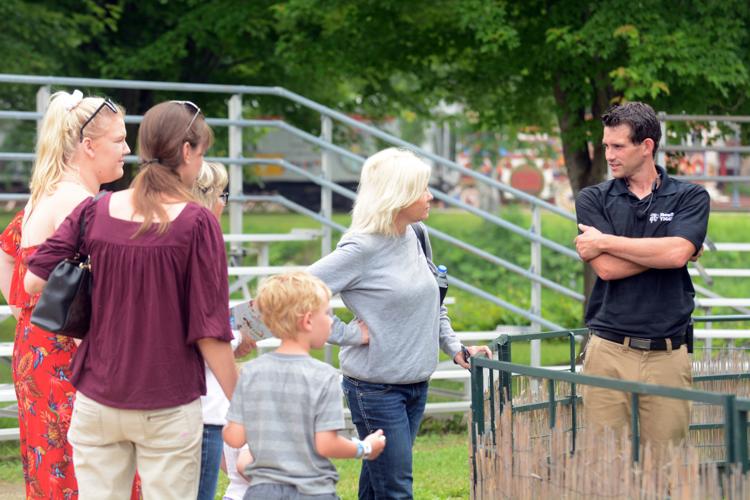 061218-bara-news-animal12
061218-bara-news-animal16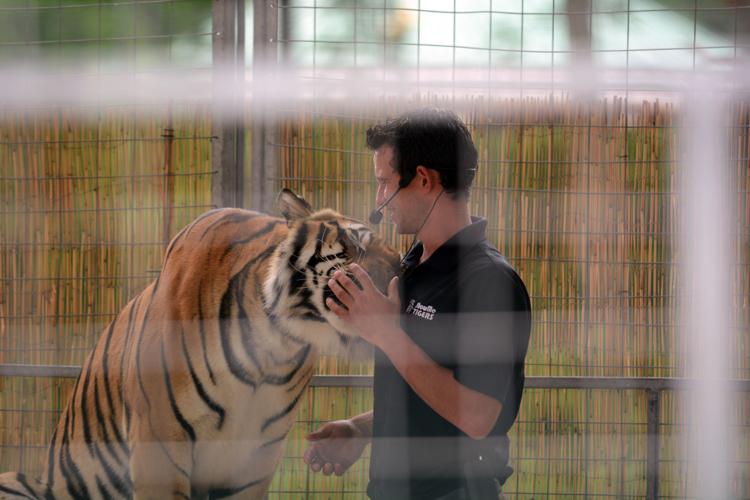 061218-bara-news-animal13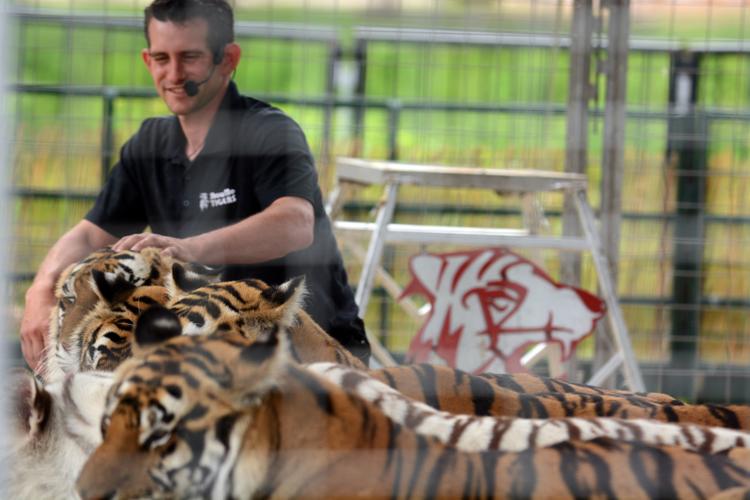 061218-bara-news-animal11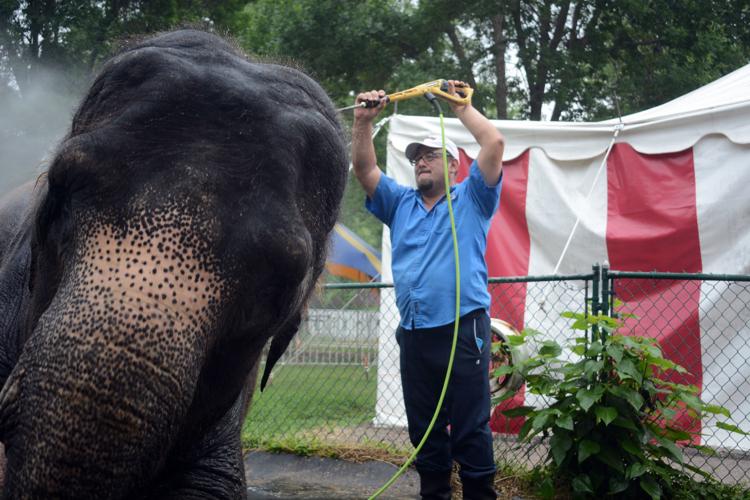 061218-bara-news-animal14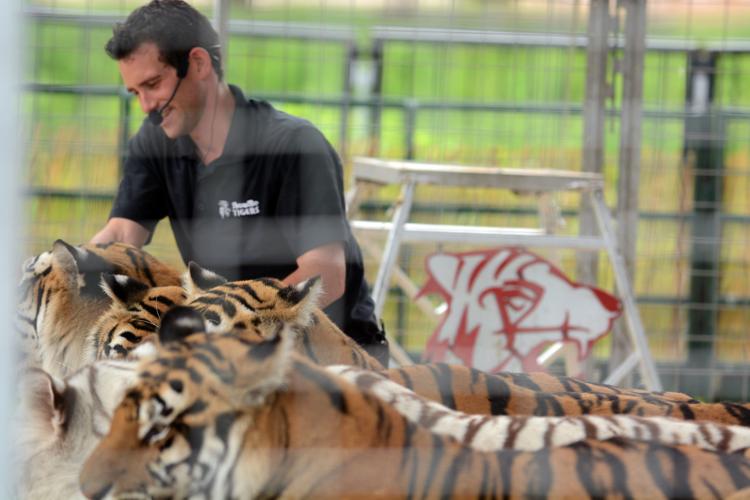 061218-bara-news-animal17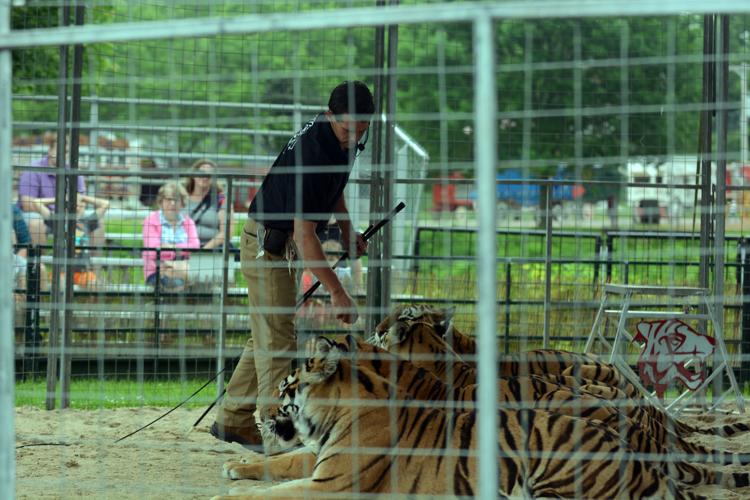 061218-bara-news-animal15
061218-bara-news-animal7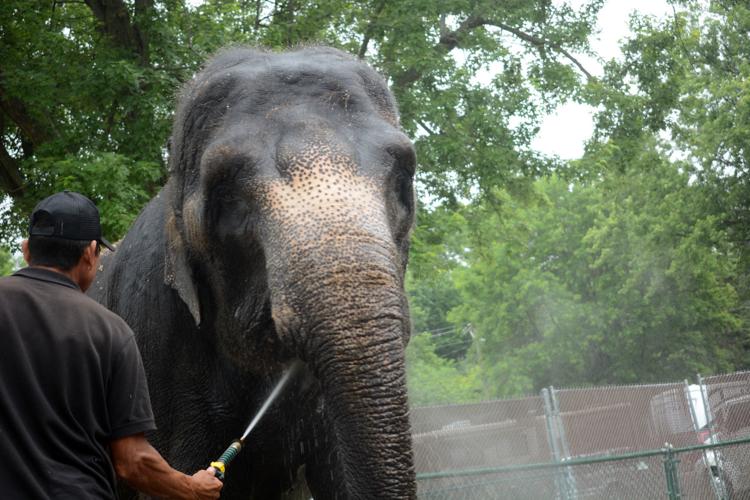 061218-bara-news-animal6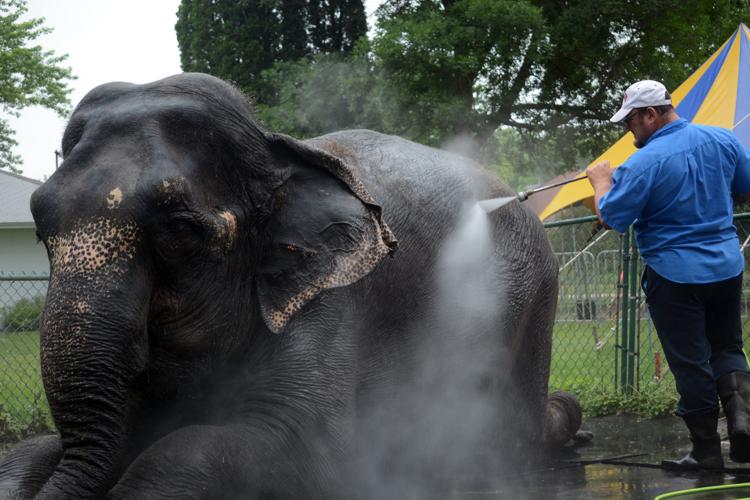 061218-bara-news-animal18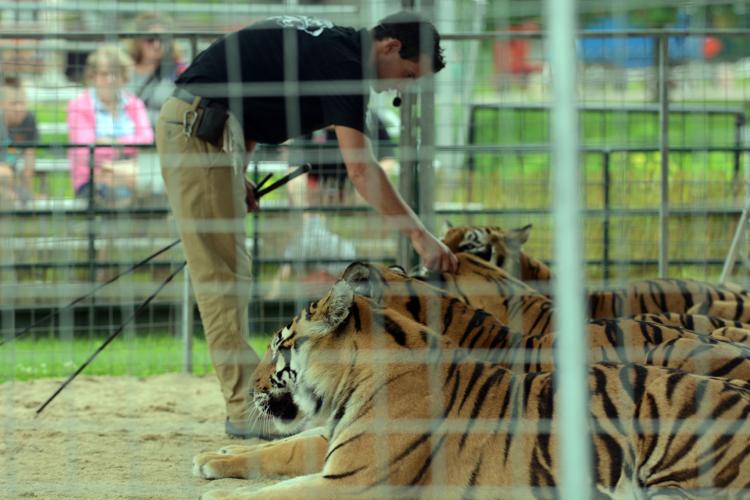 061218-bara-news-animal8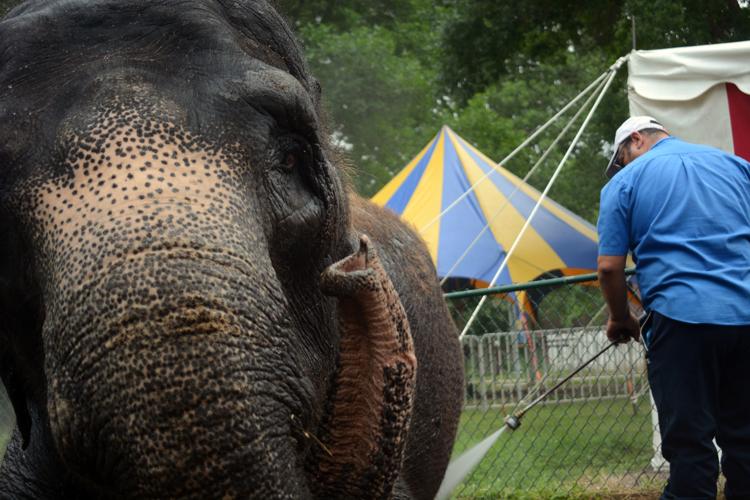 061218-bara-news-animal9
061218-bara-news-animal3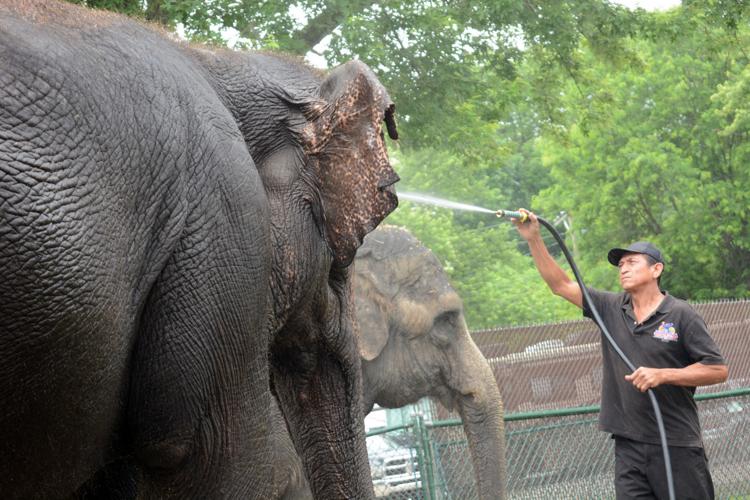 061218-bara-news-animal2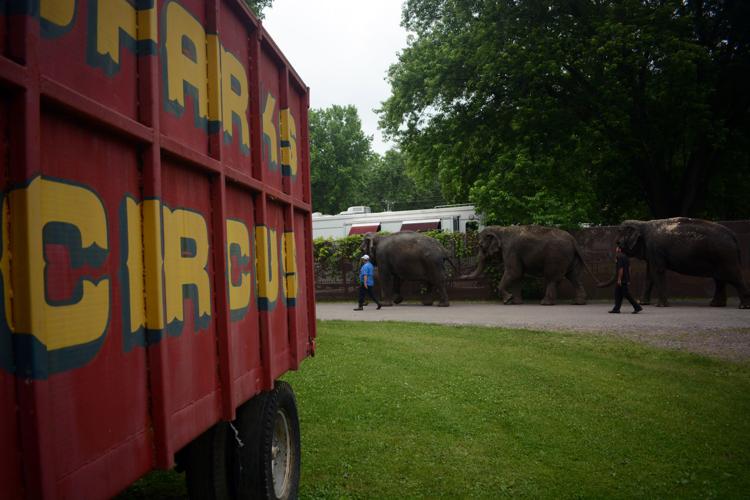 061218-bara-news-animal1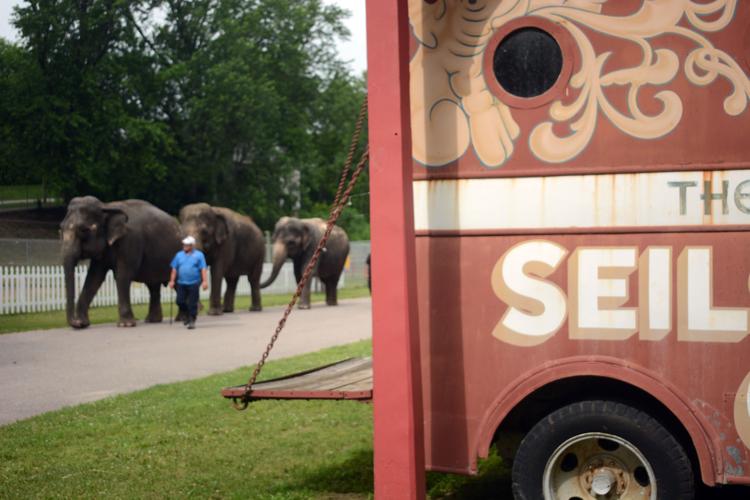 061218-bara-news-animal4