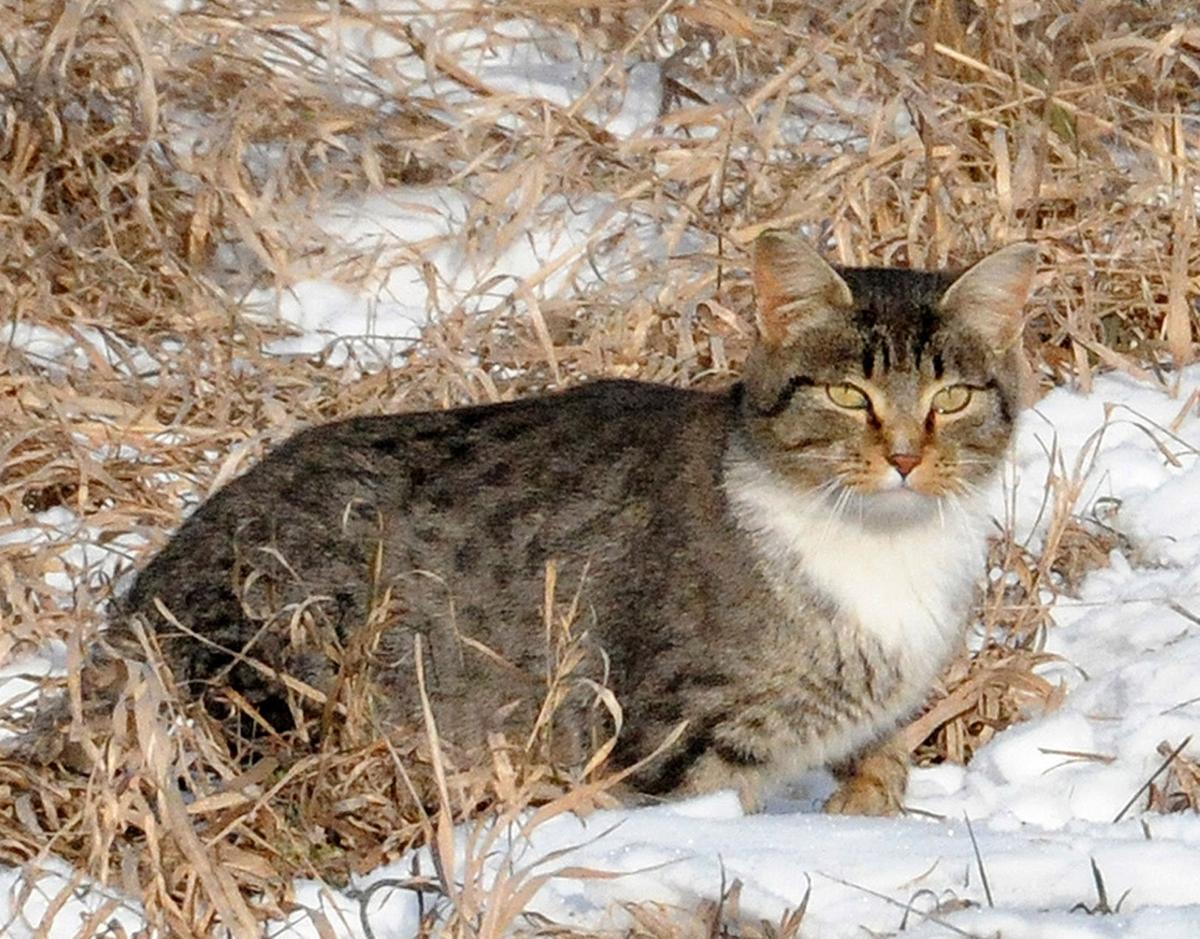 Researchers estimate outdoor cats kill between 1.3 and 4 billion birds in the United States each year.
Peter Marra, director of the Smithsonian Migratory Bird Center in Washington, D.C., describes the feral feline as an "invasive species" that is "contributing to the catastrophic downward spiral of many bird and mammal populations."
"This is probably one of the biggest ecological and animal welfare dilemmas that we face right now that we have to do something about," Marra said. "The choices are not easy, but we have to make those choices."
The leading ornithologist has coauthored numerous studies on the impacts feral cats have on wildlife, along with a book titled "Cat Wars: The Devastating Consequences of a Cuddly Killer." Published in September 2016, "Cat Wars" examines the threats free-ranging cats pose to biodiversity and public health, and sheds new light on the controversies surrounding the management of cat populations.
Marra will present his research during a talk at the Baraboo Civic Center on Monday.
The talk is one of several organized by Bird City Wisconsin that will take place in communities across the state. Bird City Wisconsin Director Bryan Lenz said the presentations are intended to raise awareness of the issues feral cats cause for local bird and wildlife populations.
"Any group that is concerned about wildlife and conservation education, you really have to talk about the cat issue," Lenz said. "They can really decimate local bird populations."
In addition to negatively impacting wildlife, Marra said feral cats can act as a host to a wide range of diseases. One protozoan parasite found only in cats called toxoplasma gondii can be spread to humans and results in serious complications to pregnancies, as well as mental health problems.
"The risks of this parasite to pregnant women has been known for a long time," Marra said. "That's why pregnant women are told not to change kitty litter and not to garden outside because of the risks of being exposed to this protozoan parasite that gets into cats."
Marra said the threats feral cats pose to humans and wildlife has long been known in the scientific community, but cat enthusiasts and animal rights activists have pushed back against management plans.
"People really are so focused on protecting cats that they ignore all the other issues out there," he said. "It's a complex issue because of the nature of how people feel about cats."
Marra said there are several solutions to the cat dilemma that should be explored. The first, he said, is to enforce laws that keep cats inside, while launching educational campaigns that teach cat owners the dangers indoor-outdoor animals pose to wildlife, humans and themselves.
The second solution is to develop management policies for feral cats, Marra said.
"In those cases, we need to make sure we're managing those populations properly, which means not only trapping, neutering, sterilizing and vaccinating, but making sure those numbers are indeed going down over time," he said. "We need to make sure that they're not dying in inhumane ways, and making sure that they're not continuing to negatively impact wildlife."
Bird City Wisconsin recognizes towns and cities for their conservation and educational efforts. Communities earn "bird city" status after meeting several criteria. Lenz said communities can now earn "high flyer" status for going above and beyond requirements by supporting and implementing indoor-only cat policies.
"It's a little frustrating because if somebody says fix climate change or fix habitat loss, they're really hard, really complicated problems," Lenz said. "But if somebody says, 'Fix cat predation on birds,' you keep your cat inside, and you stop feeding feral cats."
"We know the answer, and it doesn't cost money either."
Follow Jake Prinsen on Twitter @prinsenjake