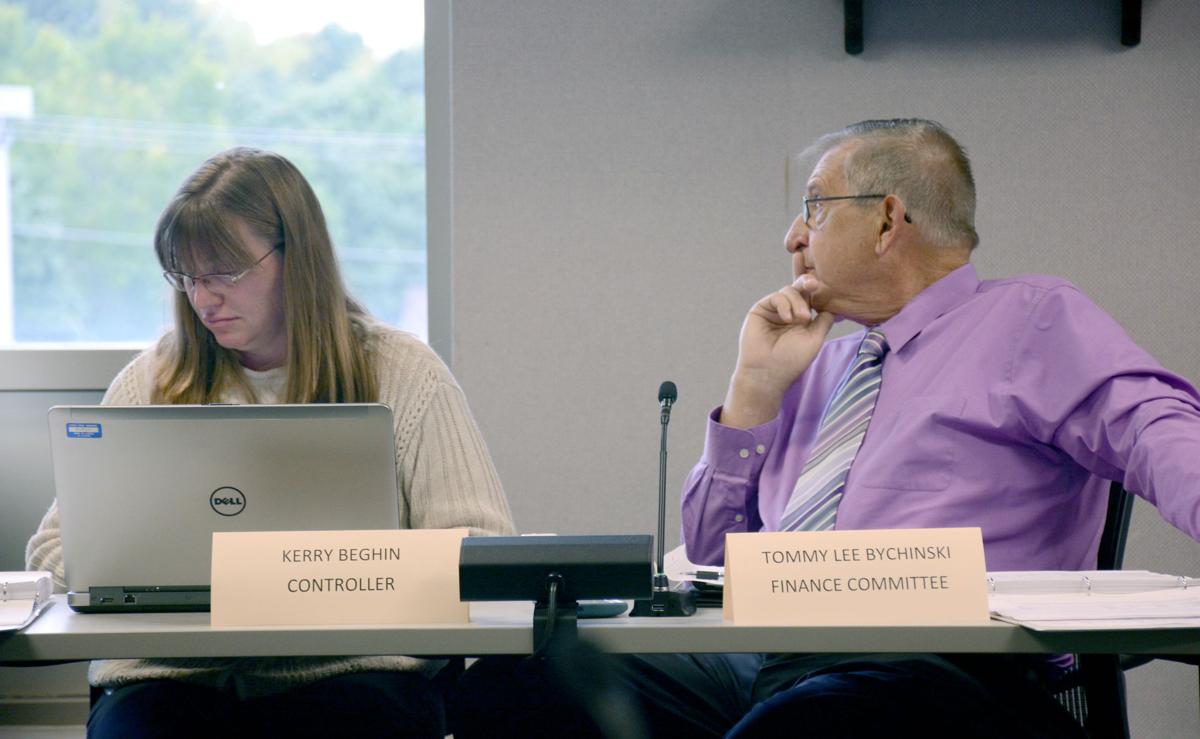 A Sauk County program that provides in-home nursing and therapy to vulnerable people may disappear next year due to budget concerns, a county official said Wednesday.
The Sauk County Home Care program currently serves 18 people, and employs six. But because the gap between the program's revenue and expenses is expected to continually expand in the coming years, the Sauk County Health Care Center Board of Trustees has decided it is unsustainable.
Sauk County Health Care Center Administrator Jennifer Vosen said the Board of Trustees voted to eliminate the program in 2017. "This was by no means an easy decision," Vosen said during a meeting of the Sauk County Board's Finance Committee.
Wednesday was the first of three days of meetings in which county department managers present their 2017 budget proposals to the five-member Finance Committee. After making changes, the committee will then present its county budget proposal in October, and the full 31-member board will consider that for approval in November.
Vosen said most of the current Home Care patients can be absorbed by private companies that offer the same service. Those that can't be absorbed may potentially be admitted to the county's Health Care Center, a county-run nursing home in Reedsburg.
The nursing home, which also administers the home care program, has requested nearly $2.2 million from local property taxes in 2017, a 2.4 percent increase from this year's budget.
Vosen said the increase is due to wage and benefit increases approved by the county board, as well as changes to what nursing homes receive from medical assistance programs.
Budget requests up
In total, Sauk County government agencies have requested 3.7 percent more from local property taxpayers in 2017 than they received this year, according to budget documents. That would be a roughly $1.1 million increase from the $30.2 million county tax levy that was approved for 2016.
However, the requested increase cannot be approved because of state imposed tax limits. Sauk County Administrative Coordinator Renae Fry said Wednesday that it appears the county's maximum allowable increase will be about $230,000.
She said department requests don't take into account county policies that allow the use of savings for certain projects. Department managers also have been encouraged to look at financial histories in order to bring their projections in line with actual budgets, Fry said, adding that she expects to make recommendations to the Finance Committee in the coming days that would reduce the 2017 levy request.
"I'm very pleased in what you're going to be seeing here in the next two days," she said.
You have free articles remaining.
Poster criticized
During Wednesday's budget talks, a member of the board's Finance Committee said he will vote to withhold funding from a county agency unless a sign that promotes equality for lesbian, gay, bisexual, transgender and queer people is removed.
Supervisor Eric Peterson of Prairie du Sac said he is concerned about a "blue equal sign" that is hanging in the county's Aging and Disability Resource Center office in Baraboo. The sign represents the Human Rights Campaign, an organization that promotes equality for the nation's LGBTQ population.
Peterson said if the Human Rights Campaign is given space in a county building, so should the Family Research Council, a Christian lobbying group that believes homosexuality is harmful. And he said it's not fair for a regional ADRC office to withhold funding if the sign is not displayed.
Sauk County ADRC Director Susan Blodgett said no funding is tied to the sign. The person who initially raised concerns about it – former county supervisor and Republican party volunteer Andrea Lombard – has been put in touch with a state official, she said.
"It is being addressed by Sauk County with the regional group," Blodgett said Wednesday.
Peterson said county property should not be used for political purposes, whether it be for a supervisor's campaign or an organization that promotes LGBTQ equality, adding that he has nothing against that population.
"My vote will be not to fund it until that sign comes down," Peterson said.
Mental health funding
During his budget presentation Wednesday, Sauk County Human Services Department Director Daniel Brattset said one of the largest increases in service requests for his agency involves children with mental health issues.
"No one in the field is really sure why that is occurring," Brattset said, adding that there has been an increase in police calls to schools with young children. "You're having some pretty strong mental health and impulse control issues with these young children."
The department initially asked for a nearly 2 percent levy increase back in August, but has since made changes to its budget request. Human Services' current request would decrease the department's use of property taxes by 1.4 percent, although Brattset said that places some volatile budget lines at risk.
Wednesday's presentations also included public health, highway, University of Wisconsin-Baraboo/Sauk County, and non-county agency budget requests. Presentations continue Thursday with administrative departments, libraries, arts, land resources, justice and public safety departments.
On Friday, the Finance Committee will discuss potential changes to budget requests. Portions of all meetings are set aside for public comment.
Follow Tim Damos on Twitter @timdamos