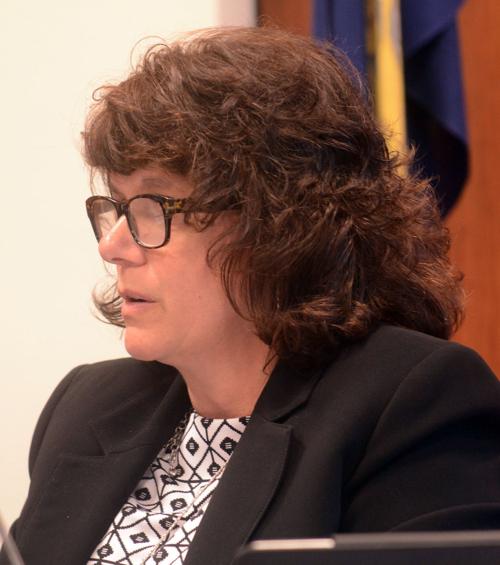 Sauk County Board members have been advised to "preserve all documents and personal notes" related to the county's highest ranking government administrator.
Supervisors also have been instructed to turn in their county-issued iPads so that the information on them may be saved in anticipation of a possible lawsuit involving Sauk County Administrative Coordinator Renae Fry.
Those instructions were included in a letter that Sauk County Corporation Counsel Todd Liebman, the board's legal adviser, sent to supervisors on Friday.
The letter was in advance of a special meeting Monday night to discuss a possible separation agreement between Fry and the county. Following a closed session discussion, the board is slated to reconvene in open session to take possible action on the agreement.
Officials have been tight-lipped so far about the reasons behind an apparent attempt to remove Fry after only eight months on the job.
Liebman wrote that Fry's attorney has submitted "a Demand for Preservation of Electronically Stored Information" with the county. He instructed supervisors to bring their iPads to Monday night's meeting.
"The (Management Information Systems) Department hopes to be able to return your I Pads in the near future," Liebman wrote. "The collection of the I Pads may or may not be necessary pending the outcome of the meeting."
Longtime Sauk County Administrative Coordinator Kathy Schauf announced in May 2015 that she had accepted a new position in Eau Claire County.
In October 2015, the county board approved a $24,000 contract with Appleton-based Moffett and Associates, LLC, to manage the search for Schauf's replacement.
The board voted to hire Fry in March, passing over several other finalists, including then-interim Administrative Coordinator Brentt Michalek.
The Baraboo News Republic requested documents related to the finalists and the search process prior to Fry's hiring, but the county did not release them until after her contract was approved.
If a separation agreement is approved Monday night, the county would be left to search for its fourth administrative coordinator in 18 months.
Follow Tim Damos on Twitter @timdamos
Be the first to know
Get local news delivered to your inbox!