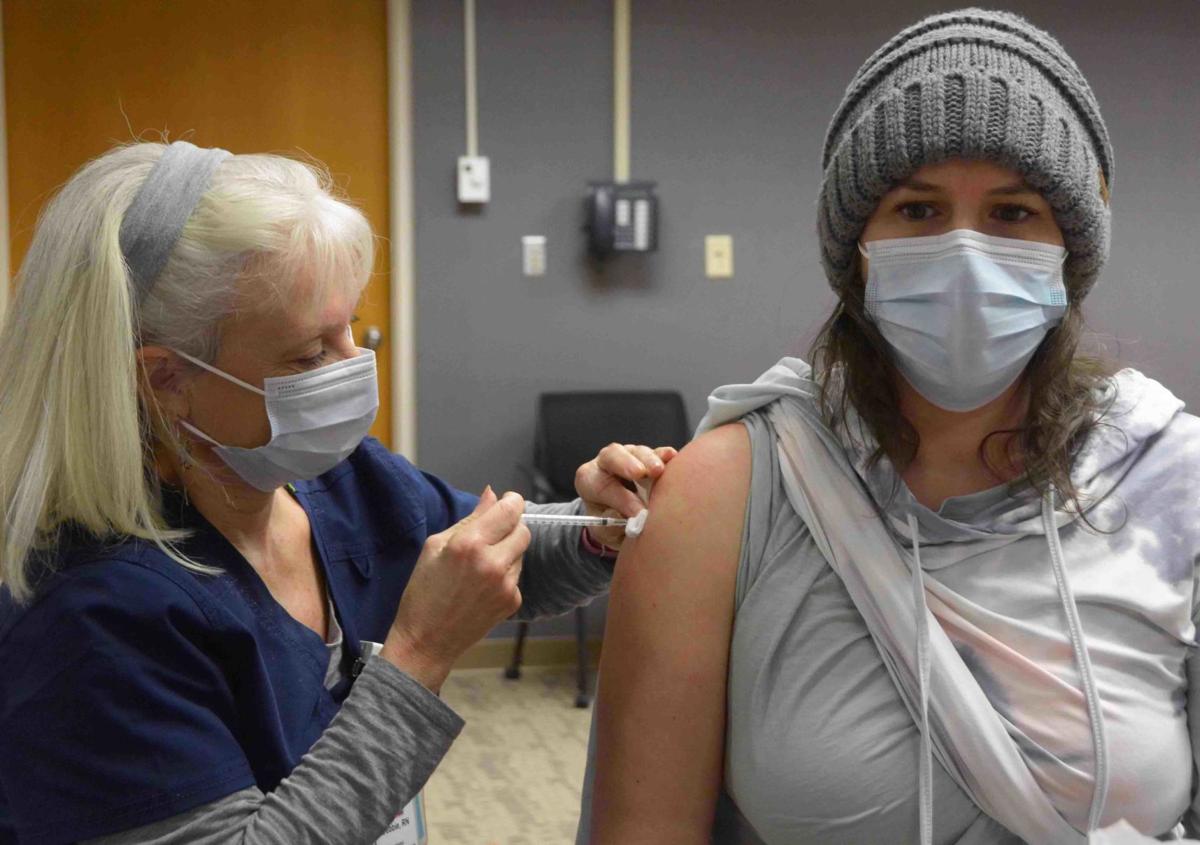 Hoping to dispel myths, a Baraboo church is hosting a virtual live session Saturday with Sauk County health officials, who will answer viewers' questions about the coronavirus and vaccination process.
Antowan Hallmon Sr., co-founder of FaithWorks Ministries, said the topic of how to address COVID-19 with church congregations — and dispel any misconceptions they might have about it — came up on a phone call. As Black pastors, he and his wife set out to address it in the minority community.
"The Holy Ghost put it in my wife and I's spirit to do this on our Coffee and Tea show that we do on Saturdays" via Facebook, Hallmon said.
But because Baraboo's minority community is "very small," they decided to open it up to the wider community, he said. They contacted the Sauk County Health Department, which assembled a team of four public health experts, and arranged for them to answer the community's questions during an hour-long Facebook Live video starting at 10 a.m. Saturday on the church's page, facebook.com/fwministries. Jesse Garon, administrator of the Baraboo United and Sauk County United Facebook groups, also agreed to host the live stream on those pages, Hallmon said.
Anyone will be able to watch and ask questions in the video comments.
Hallmon said FaithWorks, a Christian nondenominational Bible-teaching church, has about 30-40 congregants but is reaching a wider audience on Facebook with each of its videos getting more than 200 views, including for sermons, Bible studies and the weekly Coffee and Tea sessions. The church is currently operating virtually only, since its former building was sold, he said.
The event, "is just going to be great for the community to get the truth from some health professionals, and again, just so people can make better decisions on the vaccination process and keeping them and themselves safe and healthy," Hallmon said.
Sauk County Health Officer Treemanisha Stewart, a panelist, complimented FaithWorks for proactively looking within its community and trying to understand and meet its members' needs.
"I think it's great," she said.
A group within the department has been reaching out to churches throughout the pandemic and has built a "really strong partnership with the faith-based community," she said.
She hasn't heard any misinformation from community members herself, being less than a month into her post here, "but we do know that misinformation happens, miscommunications, misunderstandings do happen across the board, so if there are any to dispel, we want to make sure that we do," Stewart said.
Hallmon has. He said he's heard myths in the overall community, as well as the Black and Native American communities, to which he ministers. They range from false claims such as the vaccine will make a person impotent to COVID-19 can be contracted via 5G.
"We still don't know the general questions … People don't know what is COVID exactly, how is it contracted, because the information has been so politicized and compromised," he said, reiterating the event's purpose of bringing "some truth from the health professionals to the community."
Stewart said she hopes learning the facts from experts will calm people's concerns and encourage them to get vaccinated as soon as they are eligible. The health department "strongly encourages" everyone to get vaccinated, she said.
"We're here for any questions that anyone has," Stewart said.
GALLERY: Baraboo area views of the pandemic in 2020
Gov. Tony Evers ordered Wisconsinites to stay in their homes starting the week of March 25, 2020, to fend off the coronavirus outbreak that is ravaging populations worldwide. Businesses deemed non-essential closed and schools turned to virtual instruction. The following photo galleries reflect back on the changes that took place in Sauk County and the surrounding area last year.
Follow Susan Endres on Twitter @EndresSusan or call her at 745-3506.