Circus World Executive Director Scott O'Donnell said he got a strange look when he purchased a dozen watermelons at Wal-Mart on Tuesday morning.
He said the cashier asked if he was throwing a party.
And he is, albeit not the kind of party the cashier might expect.
Circus World is throwing a watermelon party at 2:45 p.m. Saturday and Sunday during which visitors can watch two Asian elephants, Bunny and Libby, devour and destroy whole watermelons.
Although they both eat about 300 pounds of food every day, trainer Habib Omar said Bunny and Libby enjoy the sweet watermelon as a treat.
"They are eating machines," he said. "Eventually they will get tired, and they will play with (the watermelons), but you have to bring a lot, and I'm talking about a lot."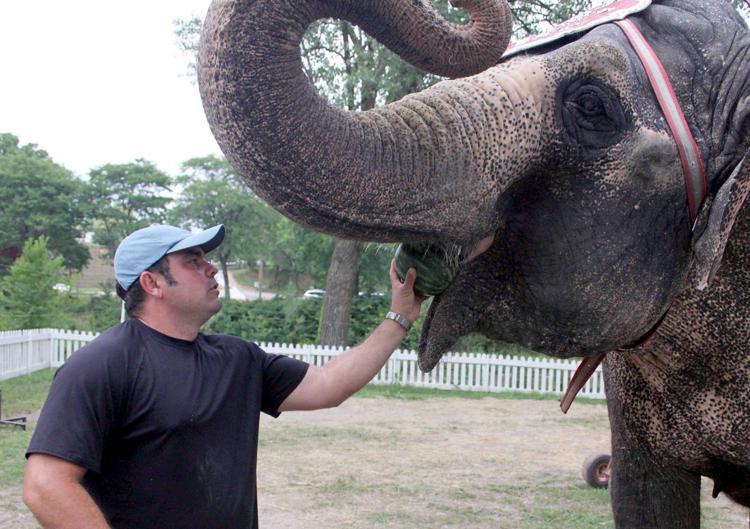 Despite their shared love of watermelons, Omar said the girls have different personalities. Bunny is more affectionate and tends to stay close by his side, but Libby is more protective and enjoys her independence.
In addition to the elephants, Circus World's tigers will also participate in the watermelon festivities.
Circus World is the temporary home of eight tigers that each weigh over 400 pounds. Trainer Ryan Easley said the watermelon party is a great way to keep the big cats stimulated.
"We give them logs and balls that they like to play with and claw up," he said. "Watermelons and cardboard boxes are good – things they like to destroy. Tigers are very destructive."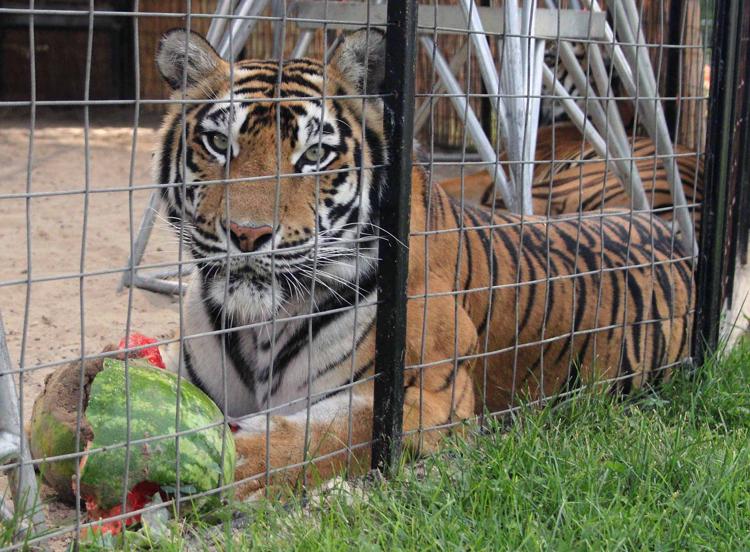 Tigers sometimes sleep 18 to 20 hours a day because of their high protein diets, but Easley said visitors can expect to see the Circus World tigers more active than other big cats they might see at a zoo.
"They'll get to really experience these animals in person with all of their senses, instead of just seeing them on the Internet," Easley said. "Because no one really remembers what they saw on the Internet yesterday."
O'Donnell expects to go through between 60 and 80 watermelons this weekend just for the animals. Visitors can also munch on watermelon slices free of charge.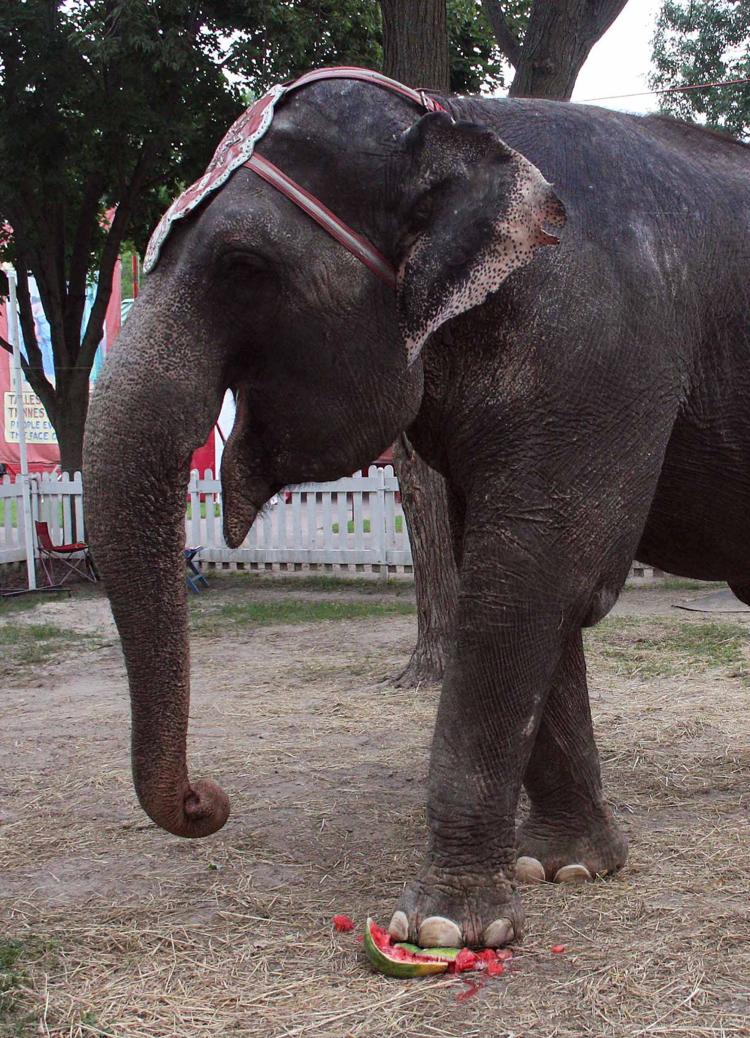 O'Donnell said the watermelon party is a great time for people to explore and bond with the animals.
"Seeing the shock and awe from people when the elephants pick up the entire watermelon and shove it in their mouth is incredible," O'Donnell said. "There are not many living beings that can accomplish that."