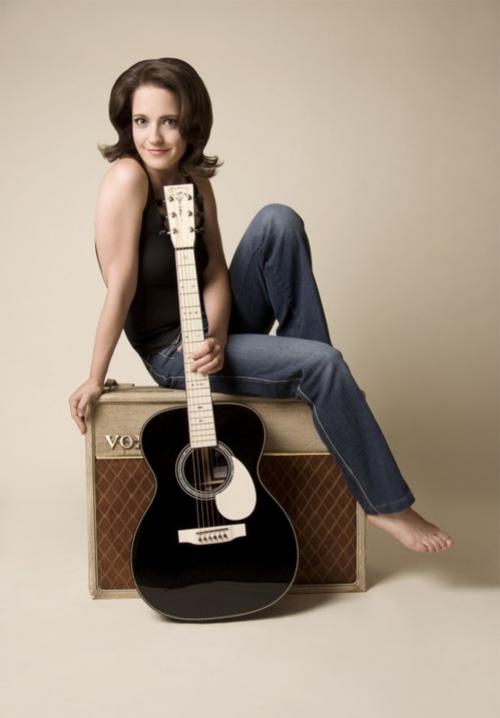 It's been more than a decade since Brittany Shane did what many musicians dream of: She sold her guitar for a one-way plane ticket west.
"There's so many Wisconsin winters that make you just want to go someplace where there's no snow for a while," said Shane, a 1995 graduate of Baraboo High School.
She landed in San Fransisco, determined to make a name for herself in the music business. Since then, her career has soared.
Shane has played alongside musicians such as Chris Isaak, Aimee Mann, and Liz Phair, and she's opened for acts like Heart, Foreigner and Peter Frampton.
In 2003, she released her third album, "Decked Out," which placed in San Fransisco Chronicle music critic Aidin Vaziri's list of his favorite 20 local CDs. She also was voted Best Live Female Singer/Songwriter in 2000 by Maximum Ink.
Following an 80-date tour that circled the country four times, Shane has released her fifth album "Loud Nights On A Short String" on Painted Lady Records. She will celebrate its Wisconsin release July 13 at The Frequency, a live music venue in Madison.
Shane recorded the 11-song album in 11 days during a hot 2011 summer in Austin, Texas, where she has lived for the last two years.
"Austin kind of reminded me of Wisconsin, because everyone was just kind and very helpful," Shane said.
She discovered her passion for performing at age 2 1/2, and remembers dancing before crowds at Baraboo's Al. Ringling Theatre. Later, she found herself making music as a student at the University of Wisconsin-Madison, and played open mic nights at the Memorial Union on campus.
Now, her music is available on iTunes, CD Baby, and Amazon.com. She said she's excited to see old friends, and share her latest work — which she said is a bit simpler than her previous album that featured heavily layered instruments and complex song structures.
"I think it sounds more organic, maybe more real, and it features my vocals a bit more than my last album," Shane said. "There's not so much going on, and it's a bit more acoustic."