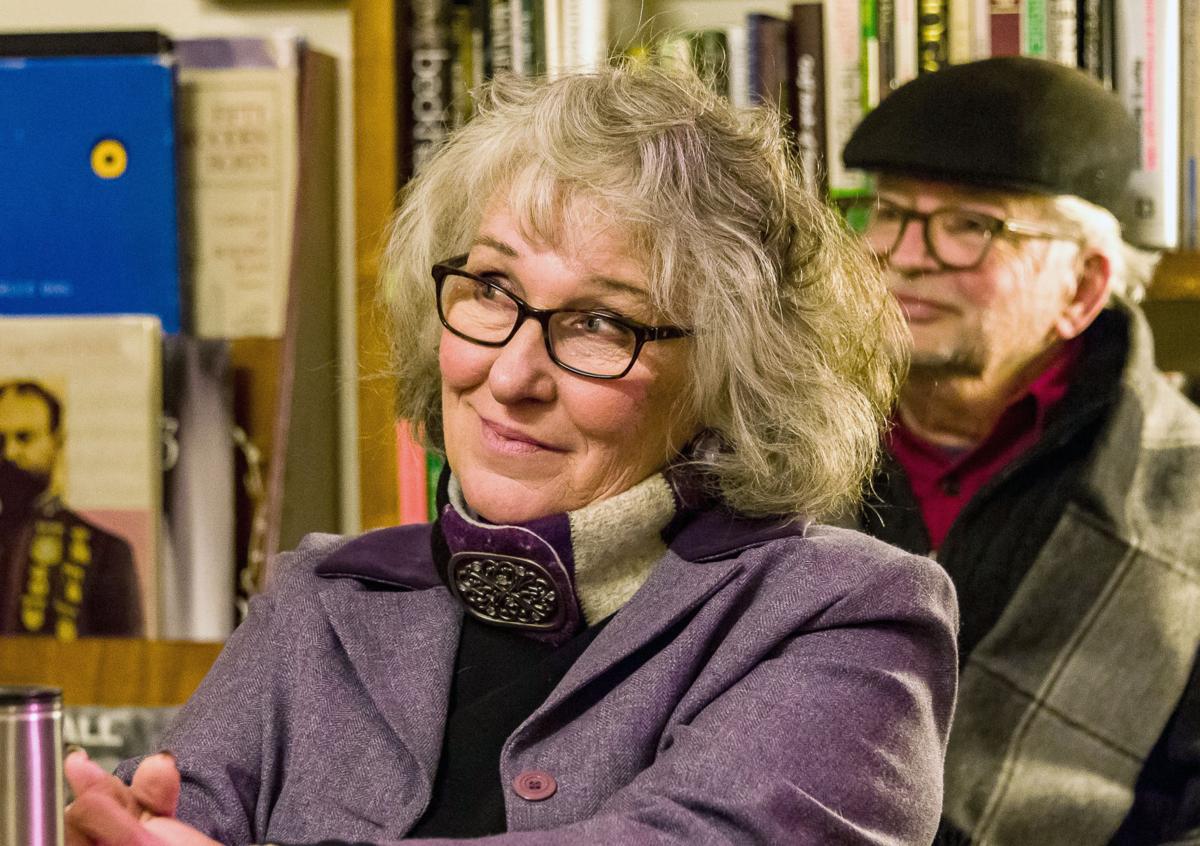 Baraboo lost its local "booksmith" this week, a gracious woman whose endearing personality touched the lives of many.
Annie Randall, owner of the Village Booksmith, passed away Thursday night at the age of 69. As word spread, people who knew Randall flocked to the bookstore to pay their respects.
They ambled through the rows of shelves, browsing the thousands of books Randall had collected since the store opened in 1998. With tears in their eyes, they said things like, "she was a kind spirit," and "she knew everyone in town." One woman said she "had never met anyone like Annie."
Liz Nevers said she met Randall more than a decade ago, and the two quickly became close friends. Nevers said Randall was an "incredibly well-read woman" who was passionate about literature, music and her animals.
Randall owned Morgan horses and a golden retriever named Nelly that she let roam around the bookstore.
She also was a savvy businesswoman, Nevers said, and traded stud fees for one of her horses to Amish carpenters in exchange for her store's countless bookshelves.
Nevers said she remembers Randall as a confident and outgoing woman. She said she and Randall had a chance to meet Robert Redford at a film festival a number of years ago, but she was too shy. Despite Nevers' reservations, Randall went right up to Redford, shook his hand and thanked him for his contributions to culture, art and filmmaking.
"Everyone has an Annie story," she said. "She was a lovely, huge-hearted person, and you could feel it when you came in the store."
In addition to her love of literature, Randall was passionate about music. She graduated from the University of Wisconsin-Madison with a degree in music and often invited musicians to perform on the small stage in her bookstore.
Randall was part of an all-women acapella group, the Cheddar Chicks, which performed at the store as well.
Keri Olson was one of the founding members of the Cheddar Chicks alongside Randall. She said Randall connected with everyone she met.
"Annie was a bright spirit," Olson said. "She was extremely intellectual, well read and had the ability to reach out to people and make them feel welcome."
Randall grew up in Harmony Grove and graduated from Lodi High School. She worked at various bookstores in Madison before opening the Village Booksmith in Baraboo. She is survived by her partner and four step children.
Olson said she hopes the Village Booksmith continues to operate despite Randall's passing.
"The store is in the center of the heart of this community," she said. "I hope whoever runs it will have the same kind of passion that Annie had."
Follow Jake Prinsen on Twitter @prinsenjake