You might look at a broken egg and see it as a lost promise of life, the shell's jagged edges as signs of brokenness.
Try looking at it from another angle, and you might see serenity in the pure white shade of the inner shell. You might come to find beauty in frailty and find yourself thinking about the ephemeral nature of life.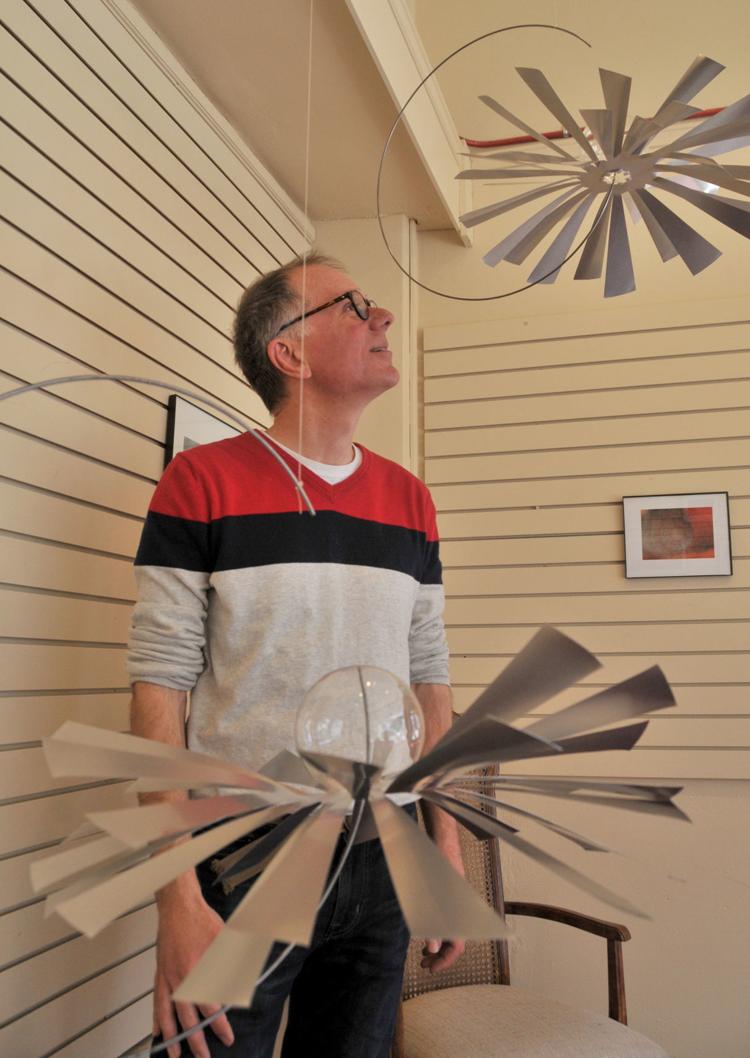 That's what Hartmut Ringel is hoping for, anyway. The Wisconsin Dells artist puts thought-provoking twists on ordinary objects, in hopes viewers will gain new perspectives. His multimedia work will be on display throughout April at the Al. Ringling Theatre gallery.
"You start looking at it in a different and deeper way," Ringel said. "You have to make an effort to see it."
He works as a school bus driver, but in off hours dabbles in photography, audio/visual art, wall hangings and mobiles. His exhibit, to be punctuated by an April 26 reception, is titled "Coming to One's Senses."
Visitors can step up to a video screen displaying 60-second scenes of everyday sights such as raindrops falling on a windshield. They can look at his photos, which depict street concrete and tree groves, with digital drawings superimposed. They can contemplate a collection of cracked eggshells transformed into a wall piece.
"Everything for me is metaphorical," Ringel said.
Al. Ringling Theatre Friends board member Carol Kratochwill, who runs the gallery, recruited Ringel to display his work.
"Using precision cuts of solid matter to fill space, that move with wind or fans and still remain intact, really fascinates me," she said. "The beauty is breathtaking."
Ringel studied art in his native Germany in the 1980s. His abstract mobiles are a takeoff on German folk art. In more recent years, he has exhibited his work at the Reedsburg Art Crawl. Ringel takes on commission work, and all items on display this month are available for purchase.
He is fascinated by symmetry and angles, amazed how a new point of view can change a piece's meaning. The point of his "Coming to One's Senses" exhibit is to get people to perceive common things in fresh ways. Cracked eggshells might seem like sources of slime and odor, or symbols of lost life. Ringel turns them into works of art that make statements about renewal and perseverance.
"All of us are broken at some level," he said. "There is serenity and beauty and strength behind that."