Tourists and community members showed Baraboo's Circus World some love for its 1960s-themed "Summer of Luv Under the Big Top" lineup, bringing the museum's attendance up by 3% in its 60th anniversary year despite unfavorable weather.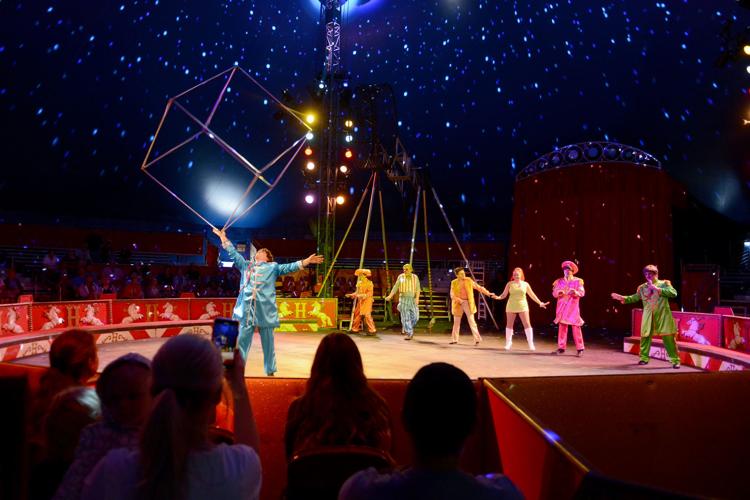 Executive Director Scott O'Donnell said visitors told him the summer show was the best, or one of the best, shows they'd ever seen there.
"The theme really resonated with folks — that 'Summer of Luv' and the soundtrack that went with it," O'Donnell said. "We had such a great cast of world-class talent that really connected to our audience and to our community."
People often recognized Circus World performers by name when they saw them off of museum grounds, Ringmaster and Marketing Director Dave SaLoutos said.
You have free articles remaining.
Keep reading for FREE!
Enjoy more articles by signing up or logging in. No credit card required.
"That's part of the charm of being in a small town like Baraboo," SaLoutos said.
Though wet weather may have dampened turnout this summer and a sudden change from summer to arctic cold likely dropped fall visitation, Circus World attendance increased by almost 2,000 over last year, according to O'Donnell. Visitors numbered 61,435 in 2018 and 63,359 in 2019.
"It was the year of weather, as it was for everybody, but even through that, our attendance this summer for summer operations was up 2%, which is great," O'Donnell said. "We're thrilled with that."
The spring season, during which the museum is open but the big top show is not, also saw a rise in attendance, helping to offset a lackluster fall, according to O'Donnell.
The museum closed for winter after Oct. 31 and will reopen for the spring 2020 season on March 16.