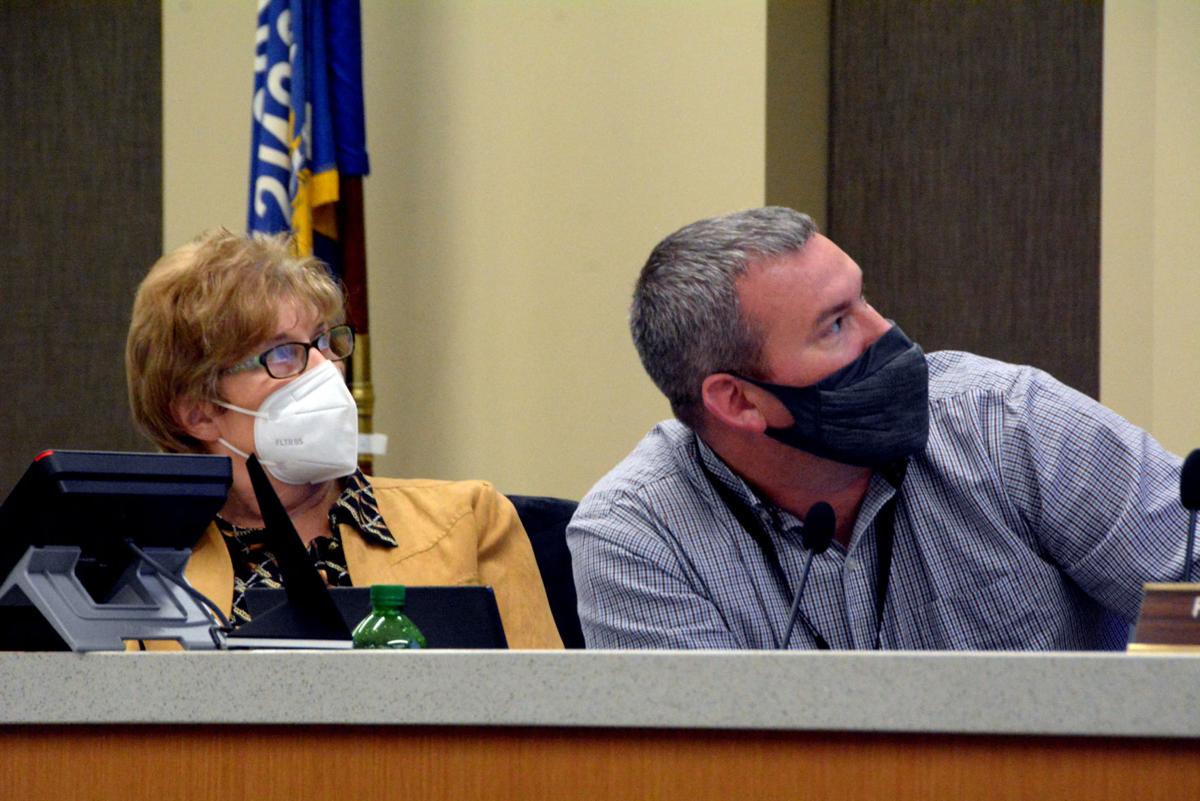 The city of Baraboo anticipates budgeting over $800,000 less than it did this year to balance its budget in 2023 as a result of excess levying of general obligation debt related to tax increment districts.
According to an email sent from Baraboo City Administrator Casey Bradley to Mayor Rob Nelson and the City Council, debt from three TIDs (6, 7, and 8) have been levied for by the city of Baraboo despite additional revenue from the TIDs being used to pay off debts.
Since 2009, levied amounts that were presented to the state of Wisconsin to pay off debt have not entirely been utilized for that purpose. The email shows that the difference between levied amounts and actual debt payments has varied between $219,523 in 2011 to $819,969 in 2021.
"The city was taking the full amount of capacity for debt levy that they could," Bradley said. "In this particular case, they took that money and used it for operations. Those annual debt payments that were being made by the TIDs, the city was also levying for those and using that money instead of paying TID debt with it. They were using that excess funding and calling it the general levy, which it was not."
In the email and from debt data compiled by the city, Bradley said that to address the issue, debts from TIDs 6 and 8 will be paid off in 2022, which will total $472,165 that will need to be cut from the 2023 budget.
The remaining amount from TID 7, $368,079, will be eliminated in a few years, according to the email. However, the email stated that amount will still be cut from next year's budget, as TID 7's remaining debt will no longer be levied for under general obligation debt.
"There's going to be a need of reduction of city costs coming into the 2023 budget," said Baraboo Alderperson and Council President Joel Petty. "Since 2009, the city was getting those (TID) tax dollars but essentially was levying additional tax dollars for operational costs."
Petty went on to explain that Bradley, in simple terms, assessed the situation as taxing twice, or "double dipping".
For 2023, a minimum of just over $825,000 will need to be slashed from the budget in order to balance it, according to a presentation from Bradley to Nelson and the Common Council. The presentation and email state that this does not account for potential inflation nor capital equipment costs. The city will decide how it is going to make these cuts throughout 2022, according to Nelson.
"From what our budget figure is right now for 2022, we're going to have to be $825,294 beneath that to balance the budget in 2023," Nelson said. "We're not cutting money from operations this year. City council will ultimately decide which areas are going to see cuts and in what amounts."
Bradley said TID 6 is going to close in 2024 and taxes from the district will be incorporated into the city's general revenue. According to a financial report from Ehlers, a financial advisory firm, the total assessed value of Baraboo will increase by roughly $38.6 million from 2023 to 2024 with the incorporation of the former TID.
TID 8 will be retired at some point in the 2030s. Bradley did not specify a year in which it will close.
"With the closing of the TIDs, that money that had been used for operations is going to go away as well," said Nelson. "That's what is putting us in a hole going forward."