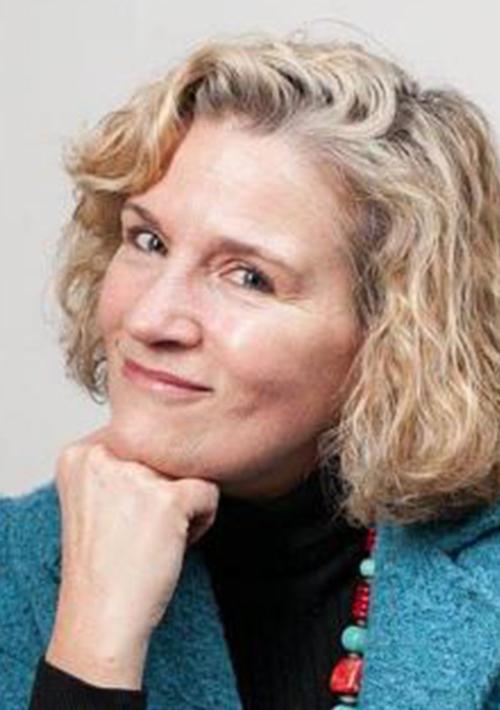 Sauk County plays a key role in a Baraboo native's latest murder mystery.
Last month, Elk Lake Publishing released 1979 Baraboo High School graduate Catherine Finger's latest novel, "Anchored by Death." It's the third in her series of whodunits, featuring backdrops such as Devil's Lake State Park, the Wisconsin River and Fermentation Fest.
"I just feel a real connection to the people and the land," Finger said. "It made sense to use it in my books."
Finger recently retired from a career as a school administrator in Illinois. She has built a second home in Baraboo, and has family and friends in town.
Her passion for writing was stoked at St. Joseph's School, where Sister Evangeline encouraged Finger's way with words. At BHS, Mike O'Connell was a key mentor. "I had some really good early role models," Finger said.
She filled diaries as a girl, and continues to write in a journal daily. About eight years ago, Finger started writing what would become the first draft of her debut novel, "Cleansed by Death." She tries to write 500 words a day between 5 and 6 a.m., but twice shelved her original manuscript for about a year.
Interviewing police and riding along with them on the beat helped give her writing authority and authenticity, and before long she had melded the suspense and faith genres with a style she calls "murder with a message." By 2013, her novel was garnering interest from publishers.
"My characters become crushed against impossible odds, internally and externally," Finger said.
She followed "Cleansed by Death" with "Shattered by Death," which last year was a finalist in the National Indie Excellence Awards and the International Book Awards, in the religious fiction category. Finger said "Anchored by Death" is her best work yet.
"I think anyone who's in the mood for a fast-paced thriller will enjoy their time with this book," she said.
As in her previous novels, "Anchored by Death" follows Police Chief Jo Oliver. This time she's trying to enjoy a getaway to Wisconsin when circumstances intervene.
Oliver is renovating a cabin at Devil's Lake when a dead body and a cryptic clue appear. She teams with an FBI agent in matching wits with a psychopath known as the Bow Tie Killer.
"Catherine Finger has done it again," fellow author Toni Shiloh said. "The issues Jo Oliver must face are raw and real, but not too much for a great God to overcome. Hang onto your seat and enjoy the read."
Finger regularly returns to her hometown, and her writing gives readers a chance to visit, too. "I love Baraboo. It stays with you," she said. "I feel really drawn to my hometown."
With the release of "Anchored by Death," she hopes readers will feel drawn to the area, as well as to the story. "We'll see what the fans think," Finger said. "People tell me they can't put it down."
Follow Ben Bromley on Twitter @ben_bromley