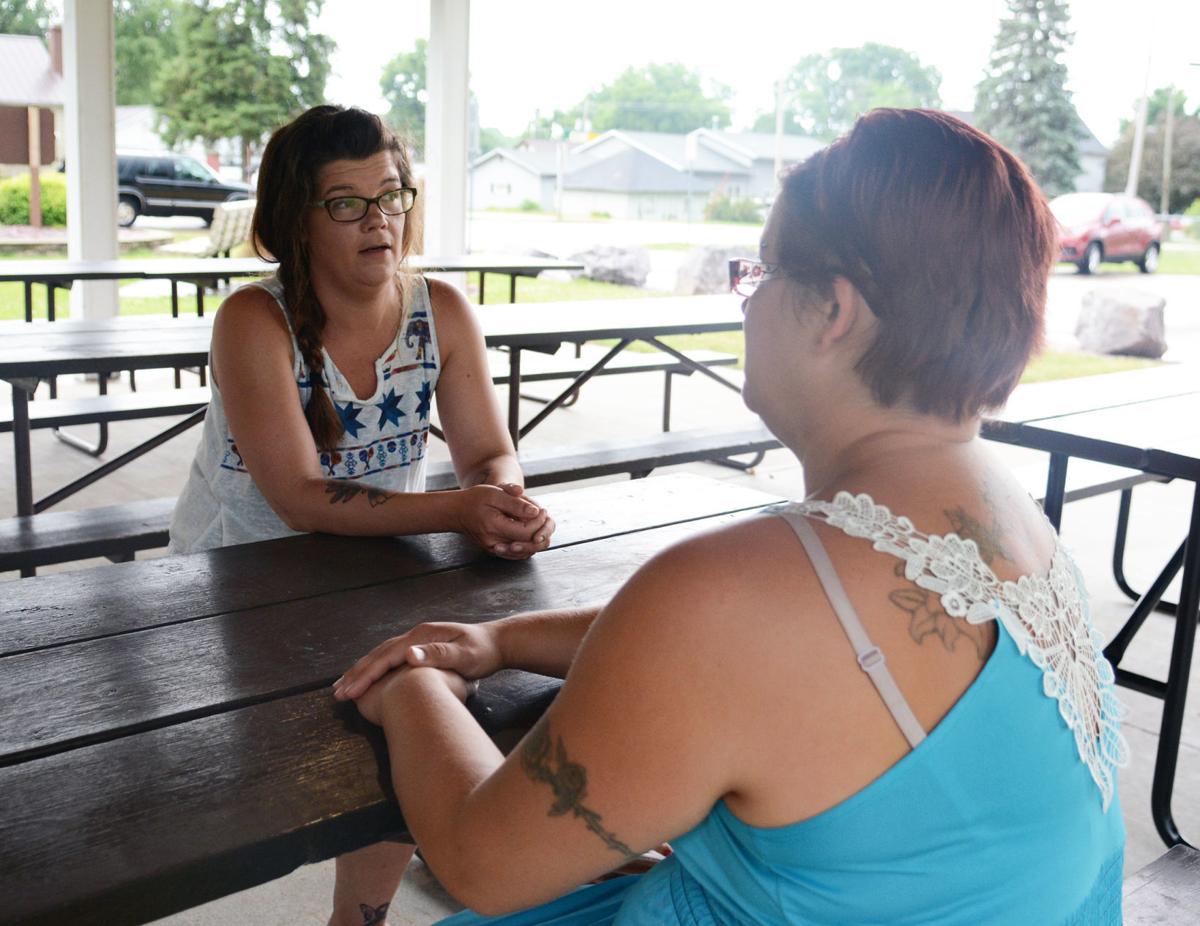 News of a Baraboo child's suicide mobilized the community, not just in efforts to find her before her death was known, but also to address mental health needs that are not currently being met, to try to prevent such a tragedy from happening again.
Jessica Powers, a single Baraboo mother of three, has spearheaded the effort to start a new grassroots, volunteer-based youth center by "accident" after seeing the suggestion in the Baraboo United Facebook group and offering the idea to hold a virtual community meeting to brainstorm how.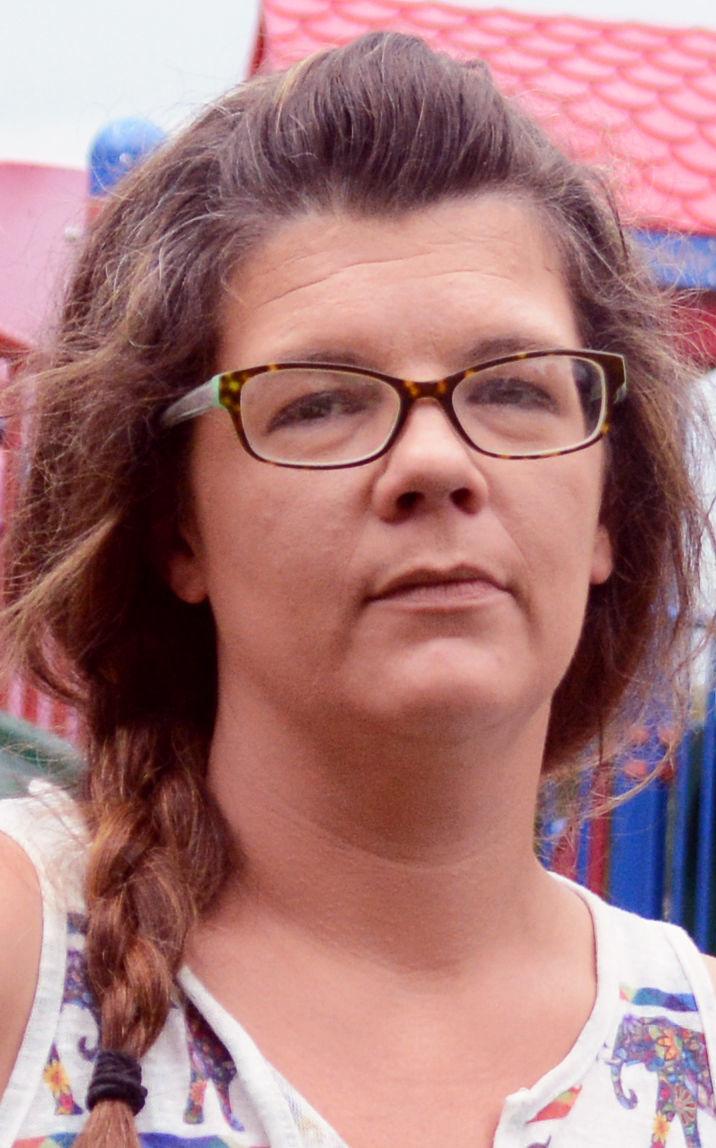 Youth "don't just need a rec room," Powers said. "I mean, yes, they need a rec room and they need to learn how to cook and garden and do the things that are important in life to learn, but they also need people they can talk to.
"They need to know that they can go and tell somebody what's going on inside their head and that they won't be judged for it. Doesn't matter how old they are," she said, referencing 10-year-old Kodie Dutcher, whose body was found Tuesday near her Baraboo home. Preliminary autopsy results found that she killed herself.
Family experiences
For Powers, the issue resonates personally: Her brother died by suicide at 27 years old in 2004, she said.
"Nobody's talking about it," she said of mental illness. "Nobody's doing anything, and if these kids are feeling this way at that age, how are they going to feel when they're 27 -- if they make it that far?"
Stephanie Doss, Powers' friend and a Baraboo mother of two, said she had to explain to her eldest daughter what had happened and why one of her peers would take her own life.
"I never thought I'd have to have the conversation so early with my 10-year-old," Doss said.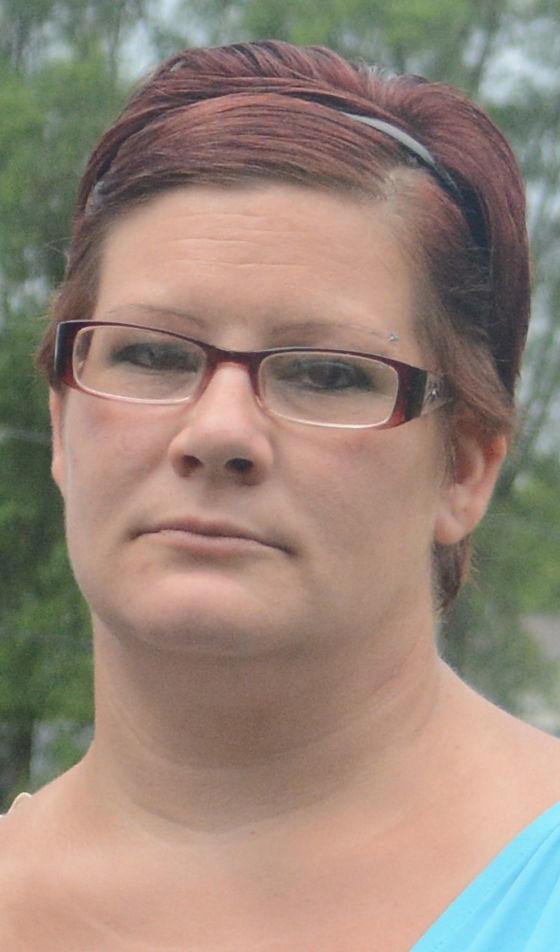 With her daughter nearing middle school, "I'm scared half to death because I've heard so many stories" from other parents about their children being bullied at Jack Young Middle School and Baraboo High School, Doss said, noting that one of her friends started home-schooling her child because the school district couldn't address the issue.
The community needs to make more of an effort to say this behavior "is not OK," Doss said. She has been talking through different ideas with Powers, trying to come up with ways to give children more places to go and feel safe.
So far, their preliminary ideas include securing a donated space -- Ringling House Bed & Breakfast told Powers it might be able to offer that -- operating fully with volunteers and on fundraisers and grants, getting mental health professionals and counselors to donate their services and get advice from local nonprofit leaders. Powers is also considering incorporating an element for parents, such as a support group where they can "vent their frustration."
Doss said she hopes to get something in place within the next year. They plan to follow health guidelines for COVID-19, but don't know exactly how it will work. Powers said they may try to hold socially distanced gatherings outdoors at parks.
Existing services
Other local organizations already offer some services and support for youths. Karen DeSanto, executive director of the Boys & Girls Clubs of West-Central Wisconsin, including Baraboo, noted that the club serves children from 7 to 18 by providing space for various age groups and programming. It offers one-on-one mentoring and has a hot line that members and staff can use for mental health crises, she said.
"I think mental health is absolutely something we need to look at -- absolutely -- for our kids," DeSanto said, noting that her staff have discussed the topic before. The problem, she said, is securing funding and finding certified counselors and therapists to bring on staff when they're in short supply.
DeSanto said the club, as an established nonprofit organization that has a history of successful youth programs in Baraboo, is well equipped to meet these needs by incorporating mental health programming.
"It's now or never," she said.
Kids Ranch, located in rural Rock Springs, employs a family and child therapist who offers counseling for elementary aged children at low or no cost, said Executive Director Penny Johnson. During the school year, the program provides literacy tutoring and counseling to about three dozen Baraboo children, and about 125 participate in two-week summer camps that are also meant to help build their mental wellness, she said.
The organization has the capacity to accept more children -- and would be open to expanding its services to teens -- if it could get funding, Johnson said.
"I know there are a lot of children and teens who are hurting, especially right now," she said.
As Baraboo's former teen librarian for 14 years, Johnson said she knows there's a lack of services for teens in the area. A program targeting the needs of those 11-18 "is definitely something this city needs," she said.
Working together
Both the Boys & Girls Club and Kids Ranch directors said they would be willing to work with members of the grassroots efforts to fill these gaps.
"We would love to partner with this group that's looking for answers for mental wellness, because we've already got that foundation," Johnson said.
While DeSanto said she's "absolutely for the conversation," she expressed skepticism that a new organization is the answer.
"Nobody needs to reinvent the wheel, and that, I guess, is what I would be most cautious of, is just not reinventing something that's already there," DeSanto said. "Let's enhance and collaborate so that we can use the existing resources and improve upon them."
She also said that volunteers, though imperative, aren't enough: "Volunteers are awesome, and we couldn't live without volunteers, but you can't have a thriving business on the backs of volunteers. You have to have it operational with trained professionals."
DeSanto compared the community efforts to where Baraboo's Boys & Girls Club was when it began 23 years ago as a group of people starting a youth center after a child died.
"So, I'm a big believer in grassroots ideas, absolutely, and with that, I love incorporating new elements to an existing idea," she said.
Even with those current resources, mental health and bullying aren't being addressed, Powers said, adding that they need to be the focus of either a new youth center or of a collaborative effort with the existing organizations. She said Kids Ranch was "amazing" for one of her children. Another of her children tried the Boys & Girls Club but found the environment exacerbated her anxiety.
"The Boys & Girls Club does an amazing job at what they can handle. They do. But obviously something else needs to be done," Powers said.
Doss said she contacted the club about enrolling her daughter, who is "low-end autistic" and has ADHD, but was told it didn't have the staffing needed to care for someone with her needs.
Powers acknowledged that the best and easiest avenue to addressing the problem may be working through one of the existing organizations, just so long as it gets done.
"I might not be the best person for this," she said, noting her full-time job and single parenthood. "All I know is I was the stepping stone. … If I gotta hand it over to somebody, I will hand it over to somebody. But I need to know that the mental illness portion of it and the support portion of it for both kids and parents is going to be there for them. That has to be the focus."
Seven community members participated in the first video-conference meeting Thursday night, according to Powers. She's planning another virtual meeting at 6 p.m. Monday, which will be linked from the Baraboo United page, to accommodate those who couldn't make the first.
Need for action
According to 2017 data from the Wisconsin Department of Health Services, suicide was the third leading cause of death among those between the ages of 5 to 14 and the second leading cause of death for ages 15 to 34. Suicide rates among 10- to 14-year-old girls increased significantly from 1999 through 2018 and somewhat among boys of the same age, according to the U.S. Centers for Disease Control and Prevention.
In 2018, nearly 600 children aged 10-14 died by suicide in the U.S. out of a total of about 3,100 deaths, CDC data show. For those aged 15-24, about 6,200 out of roughly 30,200 deaths were attributed to suicide.
"This really is a good conversation to have," Johnson said of the discussions happening on and offline. "It's important for us to realize that mental health is just as important as physical health, and I think we are finally getting to the point where -- at least I hope we are -- that we recognize that mental health should get just as much care and attention as physical health. ...
"I know we are all just reeling to think that a 10-year-old would die by suicide. I think that just kind of got us all in the gut, but it's true. Ten-year-olds can have depression and anxiety just as much as a 22-year-old could, so it's important for us to recognize that and to do everything we can to support our children and youth," she said.
Between the grassroots organizers and the established program directors, they all agreed on two things: Something needs to be done to improve youth mental wellness, and nobody can do it alone.
"I know it's asking a lot, and I know on a volunteer basis it's going to be almost impossible, but we can do it if we just work together as a community, like we should. I mean, I saw all of us band together to look for her," Powers said of Dutcher. "I know we can do this."
Follow Susan Endres on Twitter @EndresSusan or call her at 745-3506.