In the first of three public meetings planned to address an incendiary photo of Baraboo students, a group of area leaders Monday emphasized that "healing" will be a slow process and that students need guidance and support — not condemnation — from the community.
The Baraboo School District estimated more than 300 people attended the Baraboo Gathers meeting held in the newly renovated high school commons. School and civic leaders, as well as individuals from the community and area clergy, organized the event.
School, municipal and faith leaders from around Baraboo gathered Monday in the Baraboo High …
Speeches by Rabbi Laurie Zimmerman of Madison's Congregation Shaarei Shamayim, Baraboo Mayor Mike Palm, Baraboo District Administrator Lori Mueller and local pastors ranged in topic from the history of white supremacy to the district's strategic plan and overall character of the people who live in Baraboo.
"What we're trying to do is trying to heal everybody and make everybody feel a little bit better about themselves again and still and always," said emcee Eric Logan, a Baraboo resident and member of the Ho-Chunk Nation.
One of the recurring sentiments was how the photo — showing Baraboo High School boys giving what appears to be a Nazi salute before their junior prom in May — has harmed the entire community, regardless of the intent of anyone involved.
Mueller said she doesn't know what the students in the photo meant to convey, but she's certain the person who posted the photo to the anonymous @GoBaraboo Twitter account with a racially charged comment "did have intent to do damage."
"I'm certain that the kids in that photo are not full of hate. They are not hopeless," she said, adding that the students need to know the community is there for them. "I know these kids and I know they have great gifts and talents to give to our society. So I am seeking — we are seeking forgiveness, guidance and support to allow them to grow into positive contributing citizens."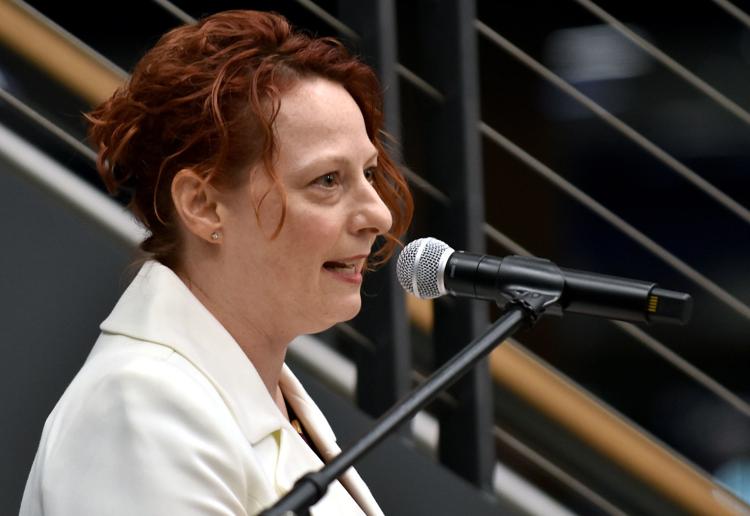 As Mueller spoke, members of the Baraboo School Board stood behind her, "as this is our message together," she said.
At times sounding defensive, Mueller said the district already teaches students about hate, tolerance, the Holocaust and history.
"Our curriculum has come under attack with this incident, and I want to say for my teachers here, so that the whole world can hear, I know we have a really rigorous curriculum," she said.
Mueller also defended teachers in the district, adding "we hire the very best here in Baraboo." She acknowledged bullying is a problem in most school districts, including Baraboo, and said leaders are committed to doing better to support students who need help.
The district is focused on continuing with its strategic plan, including working on community partnerships, building a modernized campus and maximizing the potential of students and educators, Mueller said.
Zimmerman said she doesn't wish to condemn the boys, many of whom probably didn't understand the meaning of the salute or intend to cause harm, but noted that the image must be viewed in the context of growing anti-Semitism, racism, xenophobia and Islamophobia.
"While seeing the image of a Nazi salute has a particular effect on Jews, this isn't just about Jews. This about white supremacy," she said, eliciting applause from the audience.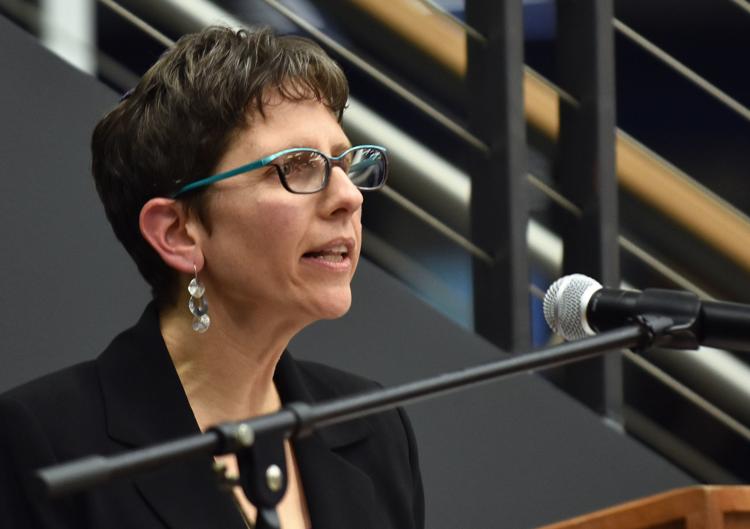 The Holocaust is not just a distant memory for Jewish people, she said. Jews, the subject of "centuries of Christian anti-Semitism," were scapegoated long before the rise of Hitler. She cited shootings in recent years, including one at a synagogue in Pittsburgh that killed 11 people, but also the smaller acts of intimidation toward minorities that go mostly unnoticed.
"This should concern all of us," she said. "There cannot be healing until we acknowledge and confront the political climate in which we live."
Marcy Huffaker, a Baraboo resident for the last 20 years, said she had a "visceral" reaction to the photo. As part of a Jewish family, she said she's questioned their acceptance in the Baraboo community.
"But we have an opportunity here to work together, to educate and to improve. We all need to hold each other accountable," Huffaker said. "And I'm hopeful. Amidst the hurt and chaos, I have been comforted by so many people coming together, expressing a desire to learn and grow from this incident."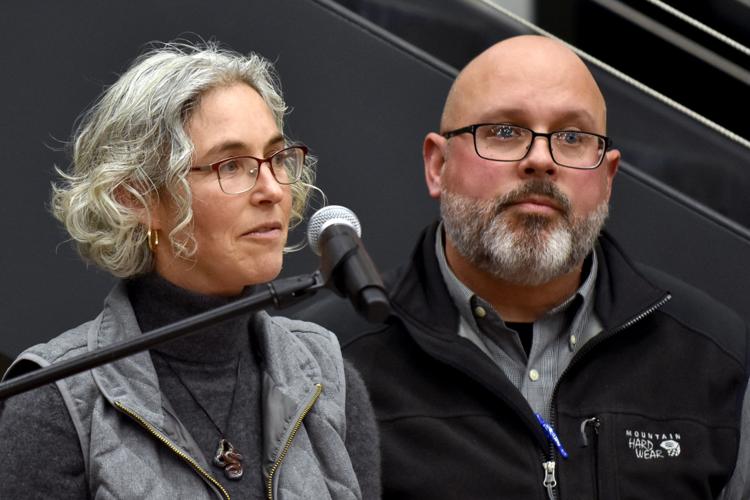 Both the country and Baraboo students need to make a decision to either honor people in their diversity or double down on white, Christian privilege while further marginalizing minorities, Zimmerman said.
'At a crossroads'
"We are at a crossroads, and we must decide whether we are going to resist white supremacy or we are going to look the other way," Zimmerman said.
She recommended the students involved engage in a process of reconciliation, called "teshuvah" in Judaism, where they acknowledge what they have done, "take responsibility for their actions, apologize and make amends, and then commit to not doing that action again."
"This incident will not define you if you learn from this experience and move forward with a commitment to creating a community where all people are valued and respected," Zimmerman said.
The idea of making amends was echoed in a call for "restorative practices" by Mueller. While the photo "as alleged" is an issue of free speech, she said the students involved need to repair the damage they've done.
School board member Doug Mering, who said he spoke as a concerned citizen in an interview after the meeting and not to represent the board, also emphasized restorative practices. He said he didn't confer with Mueller or the board about what she would say during the meeting.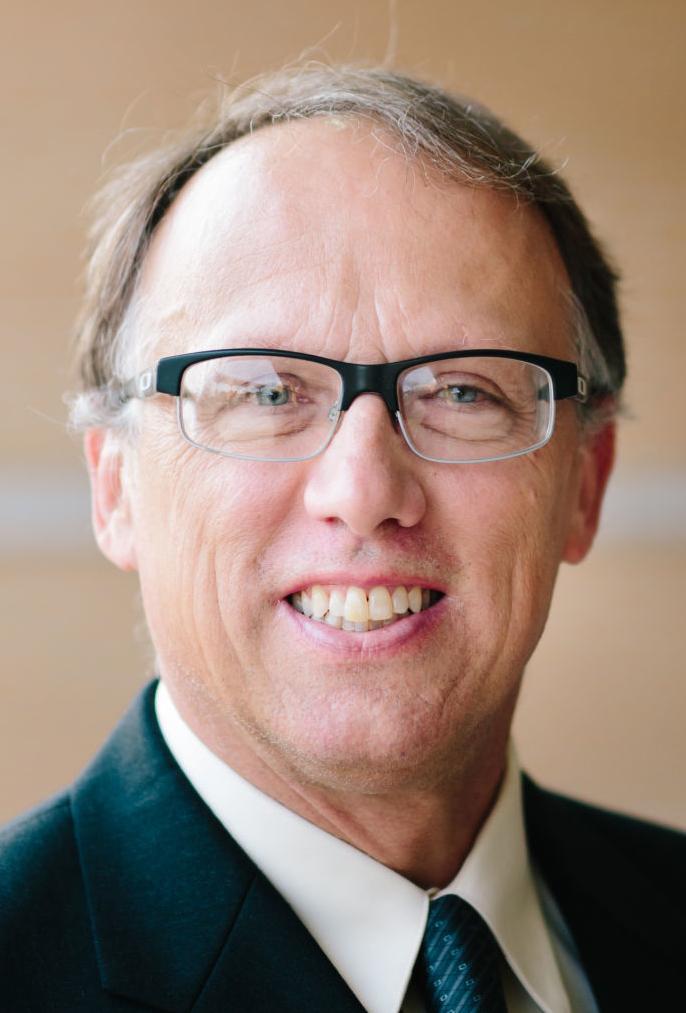 He said he believes education, apology and trying to "make it right" will have the most benefit, rather than punishment. Mering said he was "heartened" by the fact that some students who were in photo attended the meeting.
"Everybody needs to be involved in this process as we continue to move forward and make the most positive environment for our students," he said.
Baraboo defended
Mayor Palm defended the people of Baraboo in his comments.
"People across America and the world have formed a very negative and hateful opinion of us based on one picture," Palm said. "Many nasty things have been said about this wonderful community and all of the good, caring and giving souls who call Baraboo home."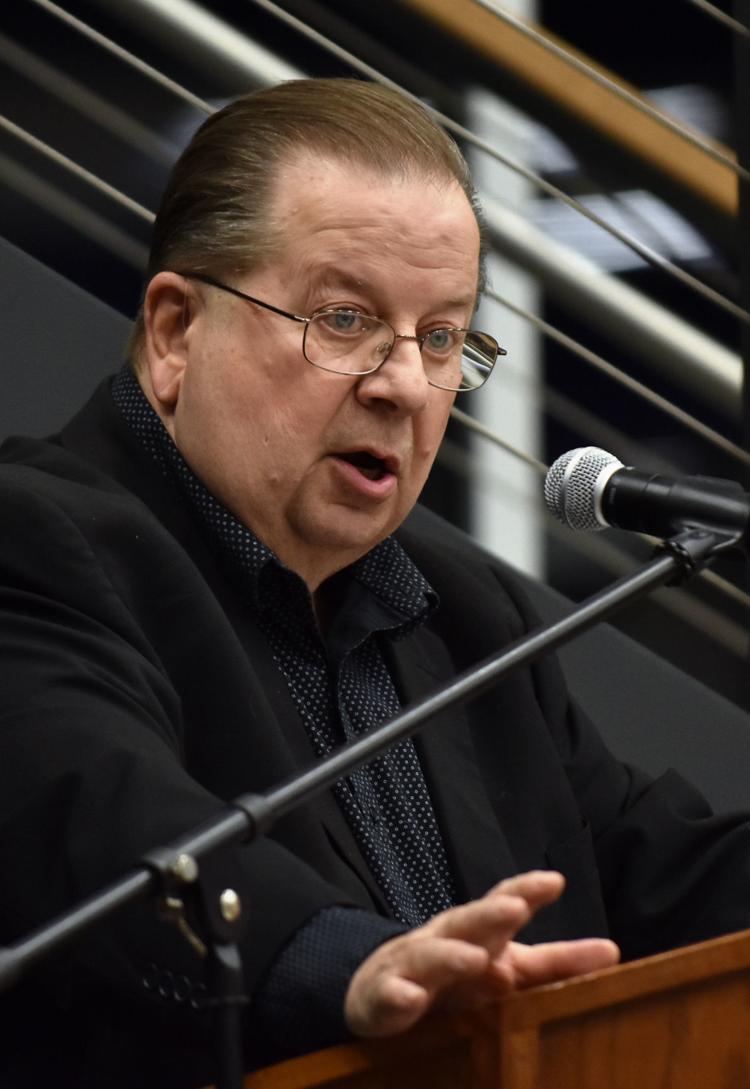 But "regardless of the true intent of the photo, what matters here is that Baraboo is now aware that hate, in all of its terrible forms, exists everywhere, including here," he said. "The difference is that right now, tonight, Baraboo begins its journey to change."
Palm read a mayoral proclamation, "Baraboo united against hate," which he said was a call to action. It stated that everyone is welcome in Baraboo and that the city "rejects, discourages and disapproves of any hate-based activity or conduct."
Religion played a central role in the program, with an opening prayer and a litany offered at the end. Pastor Marianne Cotter of First United Methodist Church led the litany, noting there were people in attendance of many different faiths and those with no religious affiliation.
"So this time of prayer is offered for you to use in whatever way is helpful to you," she said.
Mueller said she believed the schools and community needed time to heal.
"Let's make Baraboo, undeniably, a place where all will come to see the power of love and acceptance," Mueller said. "And to the world listening, we ask to please leave us to our healing and quit with the disruption. We have lots of work to do."
There were no other opportunities for audience participation at the program Monday. Logan said the next meeting, Baraboo Talks, planned for 6 p.m. Nov. 29 at City Hall, will allow for public comment.
"I'm certain that the kids in that photo are not full of hate. They are not hopeless." Baraboo School District Administrator Lori Mueller