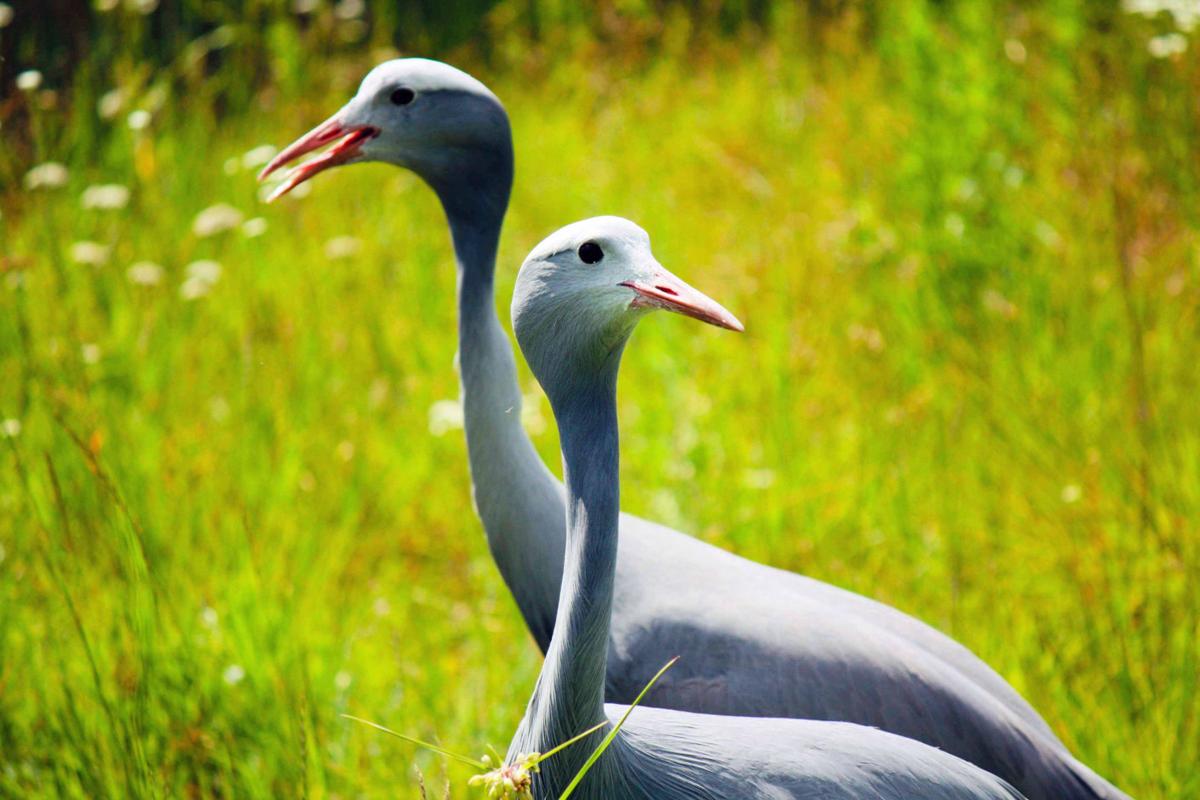 Baraboo Public Library patrons can observe the world's 15 crane species at no cost this summer thanks to a new partnership with the International Crane Foundation.
The Adventure Pass program will allow patrons of the South Central Library System to check out a pass from the Baraboo Public Library and receive free admission to the International Crane Foundation. The program will run July 30 through Oct. 31.
"The International Crane Foundation is delighted to be partnering with the Baraboo Public Library to create an Adventure Pass program to offer our community an opportunity to learn more about the services provided by the library and visit the world's 15 species of crane," said Cully Shelton, International Crane Foundation visitor program manager.
The International Crane Foundation works worldwide to conserve cranes and their ecosystems, watersheds and flyways. Its work helps bring communities together on five continents and more than 55 countries.
There will be 10 passes available that library patrons can check out for one week. The pass allows admission for two adults and up to four children ages 6 through 17. The Adventure Pass program is supported in part by a grant from Sauk County UW-Extension, Arts and Culture Committee and the Wisconsin Arts Board, with funds from the state of Wisconsin and the National Endowment for the Arts.
"If you are interested in participating in the Adventure Pass program and still need a library card, bring a valid photo identification card and proof of your current address to the Baraboo Public Library and our team can get you started on your adventure," Baraboo Public Library Director Jessica Bergin said.
Participants in the library's summer reading program will have another chance to tour the International Crane Foundation on July 26. They are invited to explore nature trails, exhibits and crafts at the International Crane Foundation. Tickets are required for entrance to the grounds and must be picked up in advance at the library.
In addition to the educational activities, the summer reading program encourages kids to keep track of books they've read with "Reado," a bingo board that's modified for reading. When they've finished a book or complete other activities, readers can mark off a square on their board.
Kids can earn prizes for filling out rows, and if they complete an entire board, they'll earn a behind-the-scenes tour of Circus World, the Baraboo Police Department, Baraboo Fire Department or the Oschner Park Zoo. Kids can pick up a Reado card from the library youth services department between now and Aug. 4.
Follow Jake Prinsen on Twitter @PrinsenJake or contact him at 608-963-2441.
Be the first to know
Get local news delivered to your inbox!