When you have more than 200 kids, back-to-school shopping is quite a chore. It's a good thing Becky Hovde has help.
The Baraboo volunteer is gearing up for the Backpack Project's 10th year providing school supplies to kids in need. Thanks to donors, partners and volunteers, more than 200 kids get backpacks, pencils and paper every August. Hovde is accepting applications from low-income families and soliciting donations from the public.
"You never know what I can come up with," she said, "I just have to ask the right people."
Later this month she'll distribute donated items to Baraboo School District students whose families meet the Backpack Project's income criteria. Distribution will take place in the basement of First United Methodist Church, next to the Neighborly free store. After kids pick up their backpacks and fill them with supplies, as well as new underwear and socks provided by Neighborly, they can "shop" for gently worn clothing.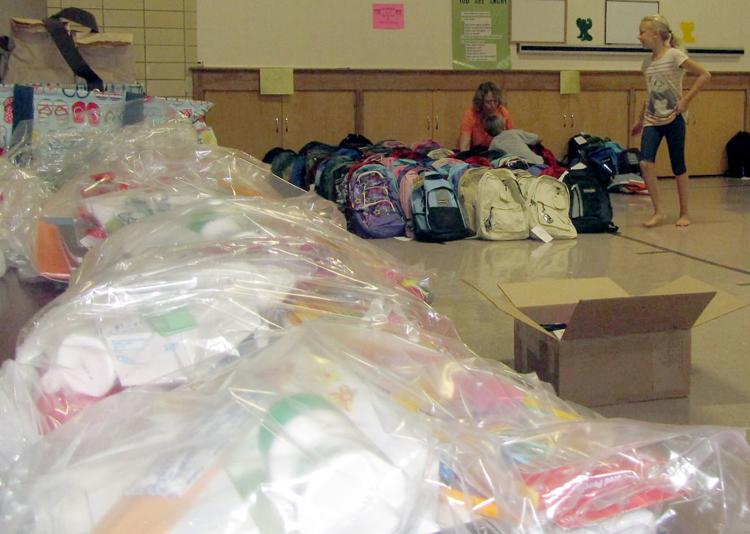 "I want these kids going to school looking like everybody else, feeling like everybody else," Hovde said. "If you're poor, it doesn't mean you give up your choices, your dignity, your personhood, who you are."
Coordinating efforts
Applications are due Monday and are available at Sauk County Human Services, the St. Vincent de Paul thrift store and Recycled Sally's. Income guidelines are modeled after those used by the Sauk County Giving Tree and the St. Vincent de Paul Society. For example, a family of four's gross monthly income can't exceed $4,184.
Hovde works with other local charities, including the Giving Tree, St. Vincent's and Neighborly, to ensure families' needs are met without duplicating efforts. With the Backpack Project covering school supplies, other nonprofits can address other needs.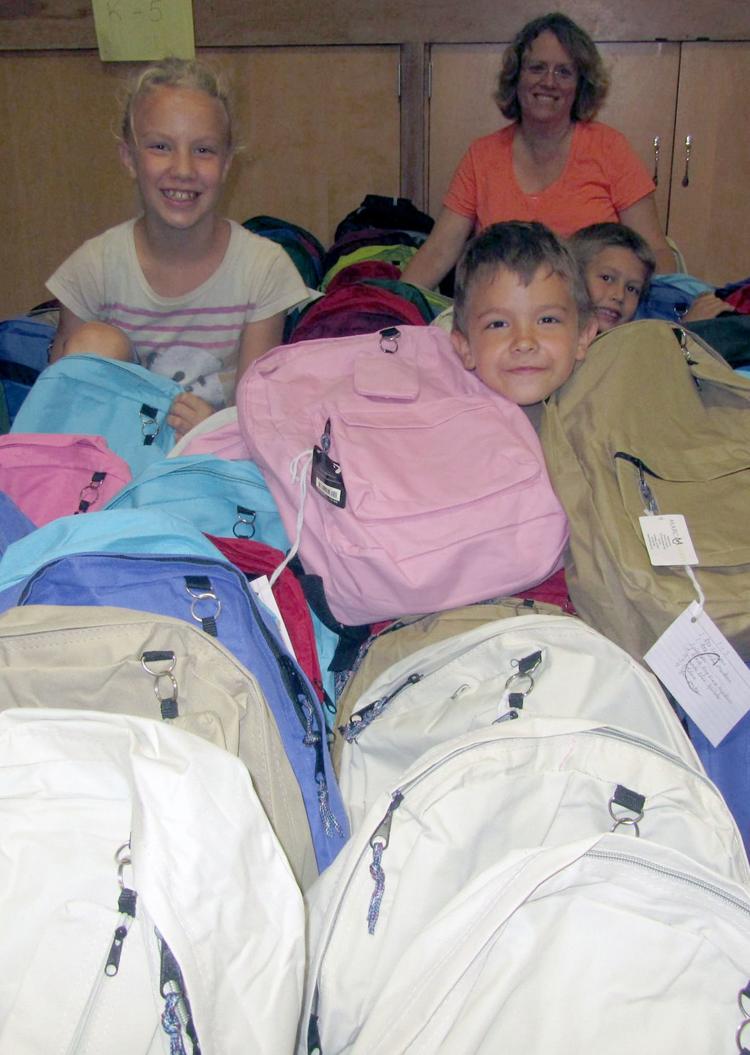 "We've worked hand-in-glove with her," said Tom Kolb, human services coordinator for St. Vincent's, which provides school supplies to families that miss the Backpack Project's application deadline. "I've always been impressed with the way she has taken over that project."
How it started
Hovde created the Backpack Project a decade ago, basing it at New Life Community Advent Christian Church. Relying on referrals from the Baraboo Food Pantry, the new nonprofit served 68 kids in its first year. Hovde was surprised to learn of neighbors in need.
"It kind of wakes you up to a lot," she said.
She sought advice from Kolb and Mary Bowers of the Giving Tree, and worked with Karen Sacia to establish a fund at the Greater Sauk County Community Foundation to handle donations.
"They helped me make it into a standalone program," Hovde said.
Noting that the Giving Tree provides back-to-school clothing and shoes, Bowers said "it's absolutely wonderful for children to have what they need when they go back to school. It means a lot to kids to have their school supplies."
In recent years the Backpack Project has served as many as 260 kids. Hovde continues to expand the program, finding it a home at First United Methodist and partnering with the Baraboo Bookmobile to provide books.
Filling backpacks
Besides basic school supplies, kids will get extras such as personal hygiene products, earbuds and hand-knitted scarves. Up to 50 volunteers participate each year to organize supplies, raise money and help on distribution day. Several service clubs and businesses give hundreds of dollars toward the Backpack Project's annual $3,000 budget.
A statewide sales tax holiday on school supplies, clothing and computers Wednesday through Sunday will make it more affordable for donors to support the Backpack Project. "Who doesn't like to go school shopping?" Hovde asked.
Despite making application forms readily available in the community and staying networked with other nonprofits serving the needy, Hovde said the Backpack Project's reach must expand.
"I think there are more to help that I haven't even gotten to yet," she said.
Hovde said the work, while intense at summer's end, doesn't feel overwhelming. "I don't think it ever will," she said. "I'll always find a way."