Over several residents' objections, Baraboo's Common Council voted Tuesday to install sidewalks along three streets set to be rebuilt this summer.
The council accepted a recommendation from its public safety committee to pay the low bidder, Dean Blum Excavating of Baraboo, nearly $700,000 to reconstruct portions of six streets. As part of the project, sidewalks will be installed along portions of Fourth, 16th and Vine streets.
The council voted 6-1 to levy about $67,000 in assessments against property owners to pay for the sidewalks.
During a public hearing on the project Tuesday, 16th Street residents registered in opposition to the assessments, which will vary from $1,500 to $6,500.
Daniel Bar noted the new sidewalk on 16th wouldn't connect to other sidewalks. "It's kind of a sidewalk to nowhere," he said. "Is there a way to delay this until the next meeting and try to reprioritize which sidewalks get streets first?
"Long-term I would actually be for it, if I knew there was an actual plan to network into the sidewalk system."
Laurie Stout said the neighborhood sees little foot traffic, and other parts of the city – particularly 14th Street near SSM St. Clare Hospital – need sidewalks more.
"It's a financial burden to some people," she said. "I believe some places aren't meant to have them."
No affected residents on Fourth Street voiced opposition, nor did the lone property owner on Vine. Council member Michael Plautz suggested removing the 16th Street work from the project, but this could've forced the city to rebid the work. Council member Phil Wedekind said the entire city will have sidewalks one day. "It's cheaper to do the sidewalk when you do the road," he said. "These sidewalks to nowhere will eventually go somewhere.
"It's to your advantage, and to our advantage, to do those sidewalks when the road is reconstructed."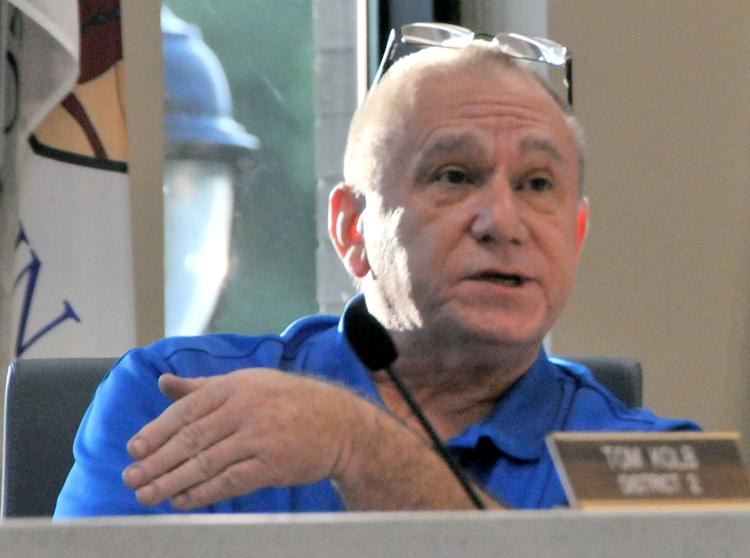 Plautz proposed an amendment to the motion calling for assessments, one that would've removed 16th Street from the project. It failed for lack of a second.
Wedekind, a Fourth Street resident who faces a $2,600 assessment, opposed returning the measure to the public safety committee for reconsideration. Residents often object upon receiving bills for sidewalks, and council members remind them that other property owners already have paid the price to expand the sidewalk network. "If you do this, you're going to open a can of worms," he said.
Twenty-four property owners face assessments for new sidewalks on 16th Street (from Roblee Road to Elizabeth Street), Fourth Street (from Washington Avenue to Jefferson Street) and Vine Street (from Lynn Street to the Baraboo River).
Stout presented a petition against the sidewalks featuring signatures from all six affected 16th Street residents. Jill Stahlnecker of 16th Street registered in opposition to the project but didn't speak. Marcia Swanson of 15th Street disputed City Engineer Tom Pinion's comment during the public safety committee meeting that residents stopped protesting assessments because they've come to see sidewalks as a benefit. "That's not quite true," she said.
In a related move Tuesday, the council voted unanimously to accept Blum Excavating's bids for street work. The local firm was the lone bidder interested in rebuilding portions of Jefferson Street, Fourth Street and Mill Race Drive. That work will cost the city about $400,000. Blum's bid to rebuild parts of Third Avenue, 16th Street and Vine Street came in at $292,000 – just under the $296,000 bid submitted by J & J Underground of La Valle.