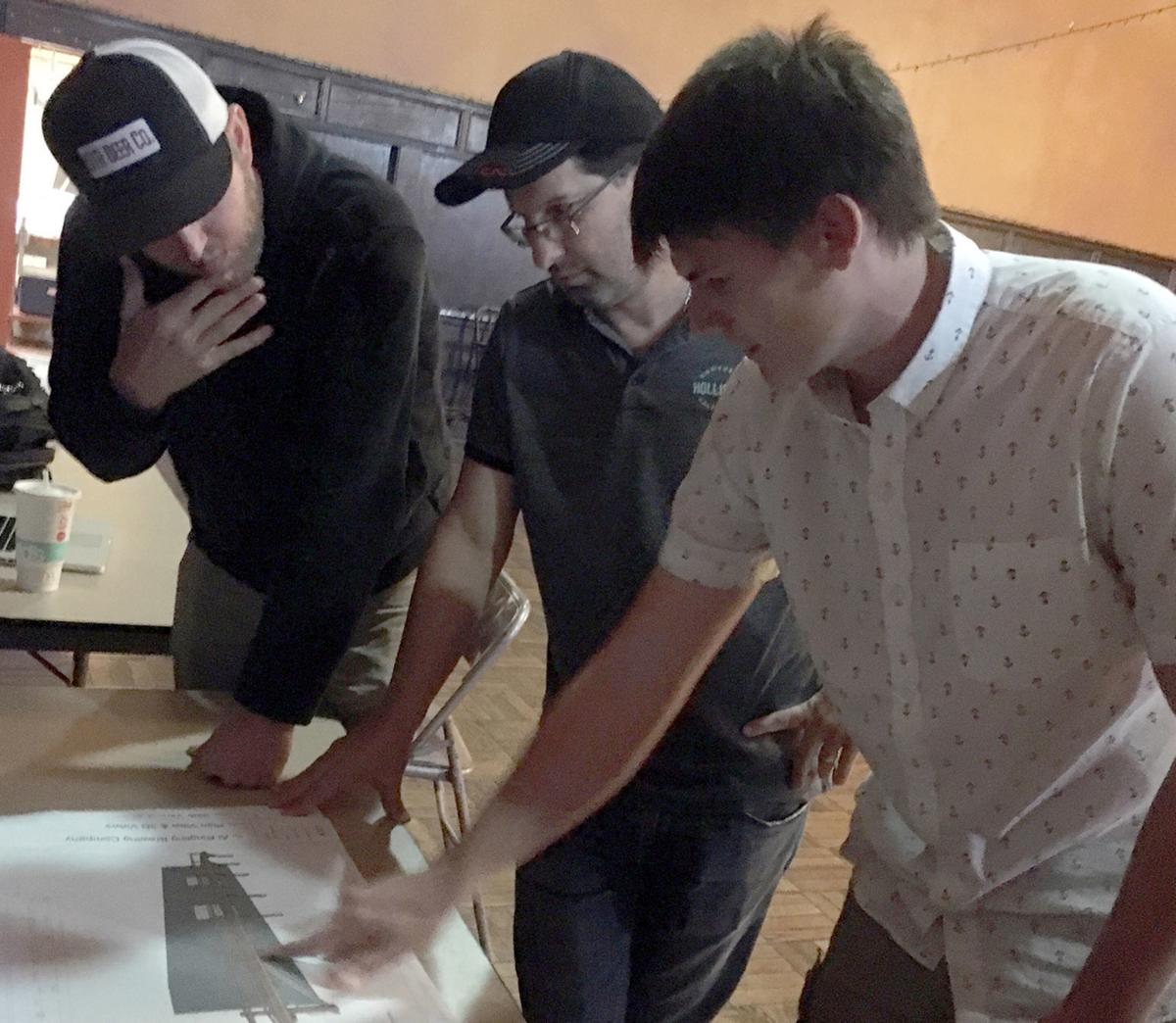 A brew pub inspired by a Ringling family beer recipe got a nod from the city Tuesday when Baraboo's Plan Commission granted zoning approval.
A group of partners is creating the Al. Ringling Brewing Company, a microbrewery and restaurant. It'll be located inside a former ballroom at the Al. Ringling Mansion off Broadway.
The Plan Commission voted 7-0 to approve the new business' request to be zoned as a tourism-related manufacturing enterprise. The panel's recommendation now goes to the Common Council.
Commissioners said a Ringling-themed brew pub could create another visitor destination. "Our town is well-equipped for tourism," Commissioner Roy Franzen said.
Plus, it fits the site, as mansion owners Donald Horowitz and Joe and Carmen Colossa offer tours and are transforming the building into an inn.
"It complements it very nicely," City Engineer Tom Pinion said.
The brew pub will feature a seven-barrel brew house on what is now the ballroom's stage. For the short term, all beer made there would be sold on-site.
Joe Colossa was inspired to launch the business after stumbling upon a Ringling family beer recipe while renovating one of the mansion's rooms.
"It'll be more like a restaurant than anything," brewery manager John Bare said.
He and home brewer Griffin James, who made a test batch of Ringling beer last year, appeared before the Plan Commission. They're partners in the brew pub venture with Horowitz and the Colossas.
The Ringling beer's taste doesn't fit neatly into any category. Bare has described it as "a light, refreshing ale." The microbrewery will serve 12 drafts, including the Ringling recipe, variations thereof, and a mix of IPAs and stouts.
The food menu will feature German dishes (to fit the beer hall theme), American standards (including a Ringling family spaghetti recipe) and South American fare (to honor Carmen Colossa's Paraguayan heritage).
Once a mezzanine level is built inside the ballroom, the restaurant's capacity will be 200 people. When weather permits, diners will be able to sit on the veranda facing Broadway.
Colossa has phased out hosting weddings and community events in anticipation of opening the brew pub.
The business is looking for the same zoning approval Driftless Glen Distillery got when building its facility on Water Street. The businesses are part of an alcohol boom in Baraboo, as Tumbled Rock Brewery and Balanced Rock Winery are under construction.
Although Baraboo hasn't had a brewery in decades, it has a rich beer-making history. Effinger Brewery operated from 1868 to 1966, and was joined by the Ruland Brewery from 1867 to 1919, among others.
Follow Ben Bromley on Twitter @ben_bromley or call him at 745-3507.