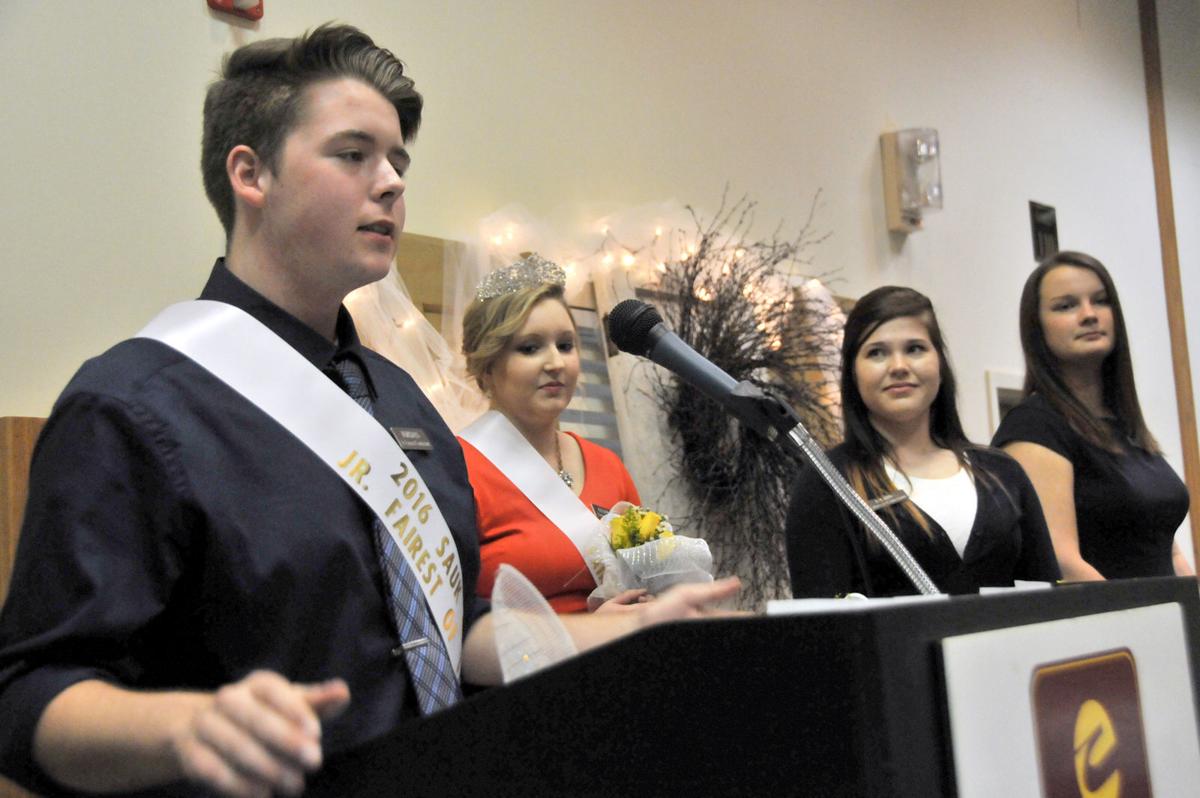 The Baraboo photographer whose work inflamed social media and caused the school district to launch an investigation said the photo was a product of bad timing after he asked students to "raise your hands and say goodbye" to the camera.
Peter Gust had the idea — "a brain fart," as he put it — based on wedding photos he's taken of groomsmen waving.
Now infamous, the photo featuring Baraboo High School boys on the Sauk County Courthouse steps before their junior prom this past spring shows most of them with their stiff right arms raised in what appears to be a Nazi salute. Not all of the roughly 50 students are holding their arms outstretched, and some appear to be waving.
A photo showing a group of Baraboo High School boys from the class of 2019 giving a stiff-ar…
Originally posted in mid-May to the former teacher and Baraboo football coach's photography website, Wheel Memories, the photo resurfaced this weekend, sparking questions on social media about the school's culture and bringing international attention to the 3,000-student school district.
Gust described a hectic scene at the courthouse in May, with other parents and families around. He was there as a parent of one of the juniors preparing for the dance and took photos of his son and his date. Gust said he was asked to take photos for other people, given his better equipment, and eventually some asked for a shot of the whole group.
"At no time were the boys given any kind of direction that said 'do a Nazi salute,'" he said. "At no time did any parent say, 'Hey, Pete, don't do that.' At no point in time did any of the parents recognize it and say, 'Oh, that's a bad picture, don't do anything with that one, get rid of that one.'"
Student Jordan Blue is pictured in the image and offered a different account of that day than the photographer. The 18-year-old can be seen in the image with his arms planted at his sides and an uncomfortable expression on his face. He said some parents at the photo shoot were upset by the pose taken by many of the boys. One parent told the students to stop, but they continued with the salute anyway, Blue said. There were no consequences at the time. He doesn't think the school district was aware of the photo when it was taken.
He suggested the students claiming to have been told to wave may be "trying to save themselves" now that their actions have drawn scrutiny.
"They might be scared of what their actions may result in," Blue said. "This photo took five seconds, but their actions last a lifetime."
Blue said the photo controversy has brought attention to broader issues.
"This event happened, and we need to make a change and we need to make a difference," he added. "There's going to be consequences. And I think that we have so much to do to address the situation so it doesn't happen again, and so bullying stops, so racism stops, so we can learn to be a better community."
With more than 250 pictures from the day, Gust said he didn't look through them closely afterward and only weeded out doubles before uploading the whole folder to his public website for families to access their photos. He said he didn't see the photo that drew the criticism, which included his son.
Only now, six months later, did it generate outrage.
"My frustration is, OK, why didn't you say something to me sooner?" Gust said, referring to people who are upset with him. He noted there were many other parents who took photos at the same time and of the same pose. "You had to have seen them, they were up there, everybody knew where they were. … I never heard a word."
Gust said he's frustrated with whomever posted his photo online "for whatever malevolent reason … to hurt people," referring to the social media account @GoBaraboo, where someone added the the caption, "We even got the black kid to throw it up #BarabooProud." The hashtag often is used by the Baraboo School District. The @GoBaraboo account is now private.
Gust also has removed all the prom photos from his website, replacing them with a message condemning "jerks" and encouraging kindness and civility. He noted the internet's effect of stripping away politeness and causing people to say things they wouldn't usually say to another person face-to-face. He said he's never witnessed anything before in Baraboo that would be considered racist.
Gust said he taught history and social studies, among other subjects, during his career in education. He spent more than 20 years teaching at a private Catholic school until 1999, when he started working for a teachers union before retiring last year. He's also coached a multitude of sports, including the Baraboo High School football team, on which his son plays.
District Administrator Lori Mueller said Gust has never taught at Baraboo as far as she knows and is not currently employed as a coach.
Neither the school district nor the police department, which are conducting an investigation into the photo, have contacted him about anything, Gust said Tuesday night.
With his name now associated with the photo online forever, Gust said the ordeal has upset his wife and impacted his family.
"So the lesson for me was, obviously, I need to scrutinize what I post, keeping in mind I do not want to hurt anybody," he said.
Follow Susan Endres on Twitter @EndresSusan or call her at 745-3506.