When Tom Brooks asked Jerry Sprecher to donate his labor to the Baraboo Area Homeless Shelter, Sprecher remembered an old plumbing receipt he once found in his grandfather's belongings.
Baraboo has supported him in plumbing for 40 years but also supported his dad and grandfather — Leonard Sprecher and Noble Sprecher — since the latter started plumbing nearly 100 years ago.
"He charged $1.19 for labor in those days," Jerry Sprecher said of his grandfather's receipt. "It's incredible. This community has supported three generations of my family, and I wanted to give back."
Brooks of Baraboo Plumbing had estimated, several months ago, that plumbing in the new, 5,200-square-foot homeless shelter at 1200 Silver Circle would cost $40,000. But the shelter still needs to raise $35,000 to open this year in the former memory care facility, said the Rev. Dave Mowers, president of the board for the homeless shelter.
So Brooks reached out to Sprecher of Sprecher Plumbing, Travis Potter of Potter Plumbing and Gary Kowalke of Terrytown Plumbing — who employs seven plumbers — to see if the four companies might work together for free.
"The homeless situation in Baraboo is way worse now than when I was a kid," Potter said of why he helped. "I jumped at this chance because I wanted to help the community but also wanted to work with these guys again. Everyone here started their career at Terrytown."
Plumbers started the work at the shelter Feb. 19 and got together for a second time Wednesday. They'll get together again in another week or so, installing sinks, toilets and showers. On Wednesday, they carried in an array of cordless equipment including jackhammers and Hole-Hawgs they used for drilling through wood.
"Between us, I think we have 110 years of plumbing experience," Brooks said, tallying the careers of Sprecher, Potter, Dave Pawlak of Terrytown Plumbing and himself. There were no apprentices on site that morning — which meant no one would be sent off searching for a nonexistent "pipe stretcher," an old joke that's sometimes played on the inexperienced.
"We enjoy what we do," said Brooks, who started working at Terrytown in 1999 and launched Baraboo Plumbing in 2011. "Most of us were born and raised here. We're all successful, so why not give back?"
Pawlak has worked for Terrytown for more than 30 years. In recent years, Pawlak has seen the homeless hanging out by the bridge near NAPA Auto Parts.
"Everybody deserves a warm place to stay," he said.
Baraboo companies Fairfield Concrete and Fichter Concrete also donated labor for the shelter renovations, Mowers said. The companies have provided their materials at discounted rates, too. Once renovations are completed, the single-story facility will have 10 sleeping rooms and a common area with kitchen space for as many as 30 clients.
The non-for-profit that formed in late 2018 had struggled to find a building before Tim Moy of Real Estate Management Solutions purchased the facility on Silver Circle and offered to lease it, Mowers said. The organization has so far raised about $145,000 for the shelter renovations.
"The outpouring of support from not only individual people but from small businesses has been outstanding," Mowers said. "Simply, we would not be here without everybody's help."
"I really see this as a community project," Mowers said. "We're stewarding it for the community but it belongs to all of us. It is such a blessing to me to watch these four plumbing companies and the concrete guys do all of this work on behalf of the people in need."
The public health emergency has unsurprisingly created some setbacks for the organization — reducing its total number of donors — but Mowers still expects the facility will be opened before 2021. More money is needed to complete the work including the installation of security doors and cameras and kitchen countertops, appliances and cabinets, he said. After that, the organization will need to accomplish the cosmetics including painting and flooring.
"Everybody is pulling together," Mowers said of opening soon.
Donations can be made by check to Baraboo Area Homeless Shelter and sent c/o Trinity Church, 111 Sixth St., Baraboo, WI 53913, or by PayPal to barabooshelter@gmail.com.
GALLERY: Nonprofits at work in Portage and Baraboo
091219-bara-news-homeless-shelter-01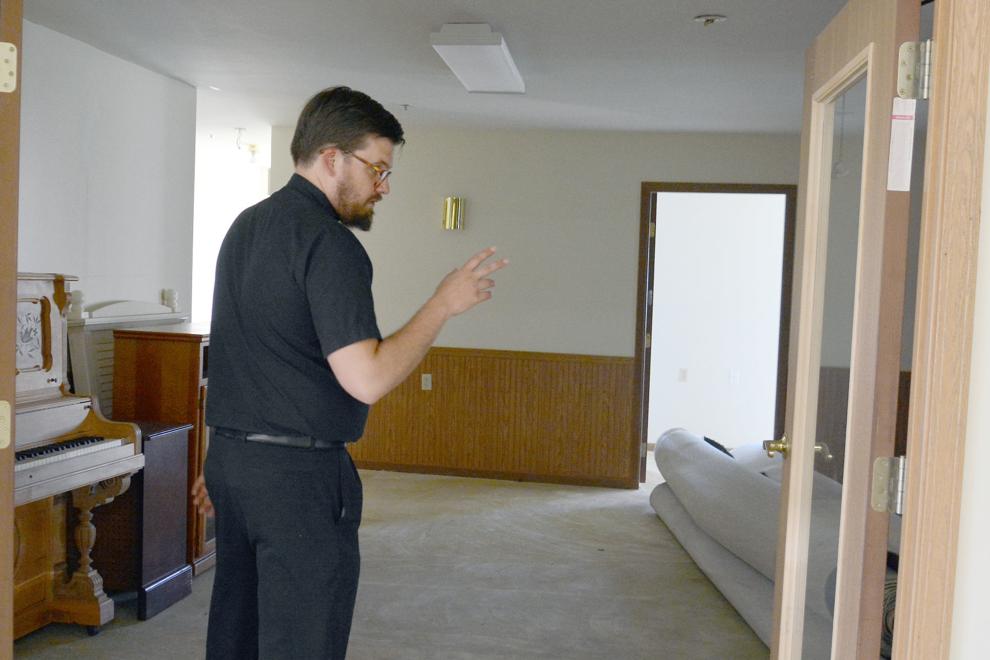 Sleep in Heavenly Peace SHP Portage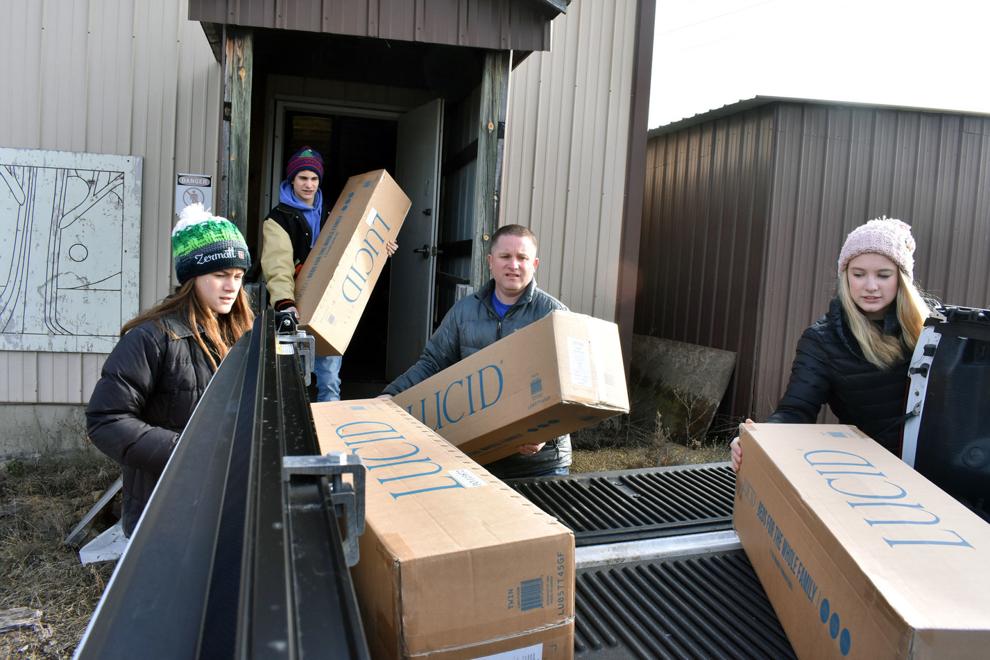 Powered Up Baraboo-Beth Persche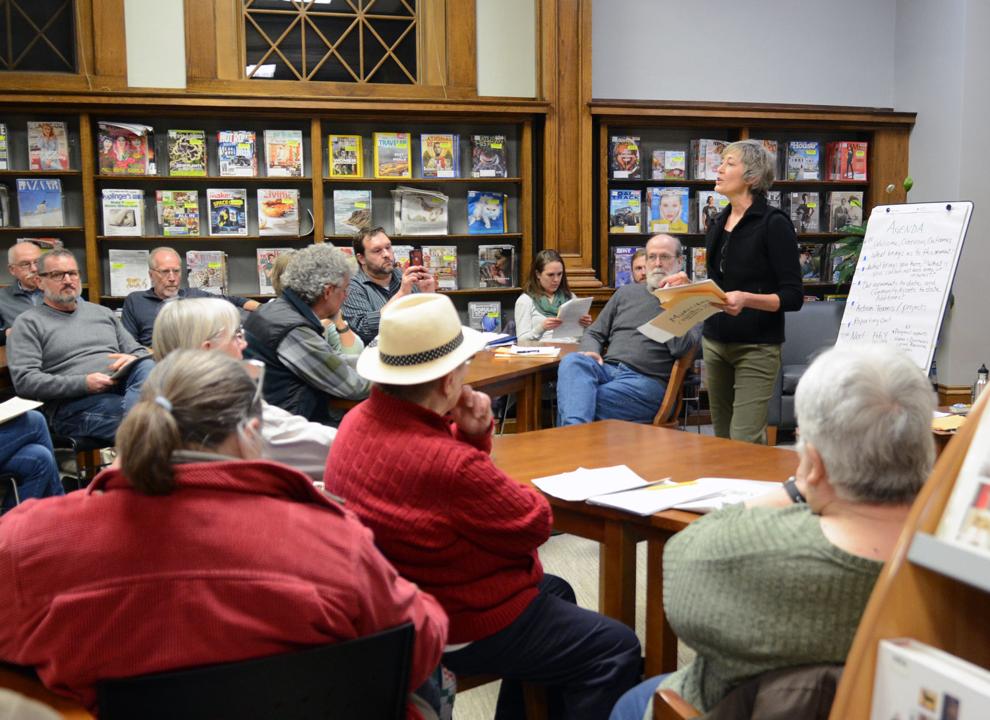 River Haven office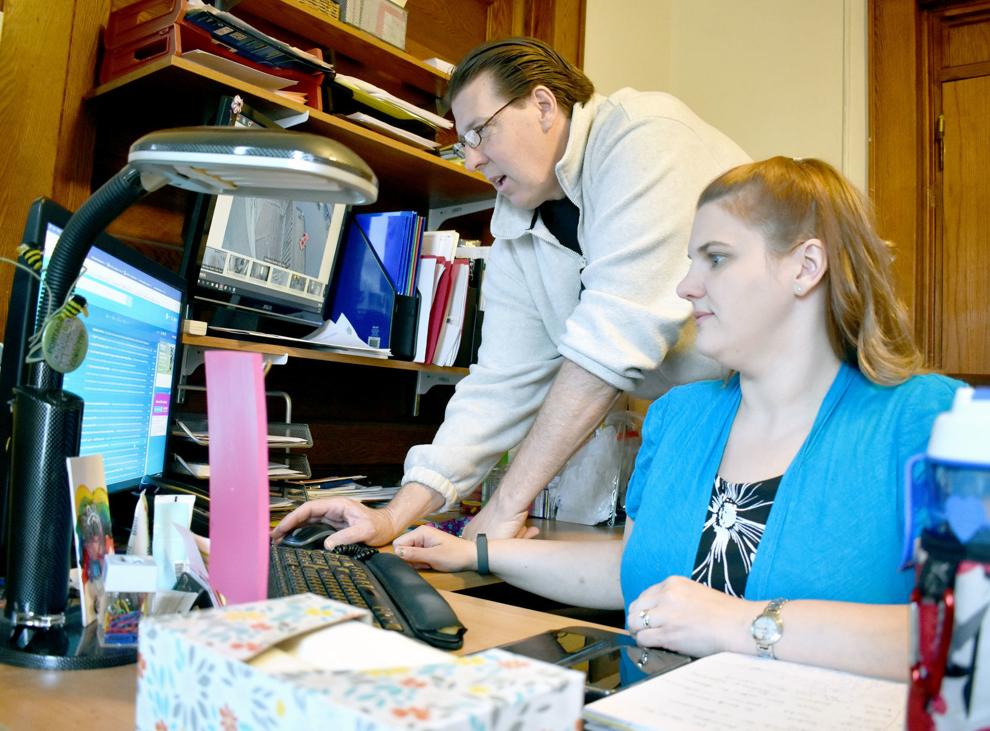 Habitat ReStore funding new Portage home (copy)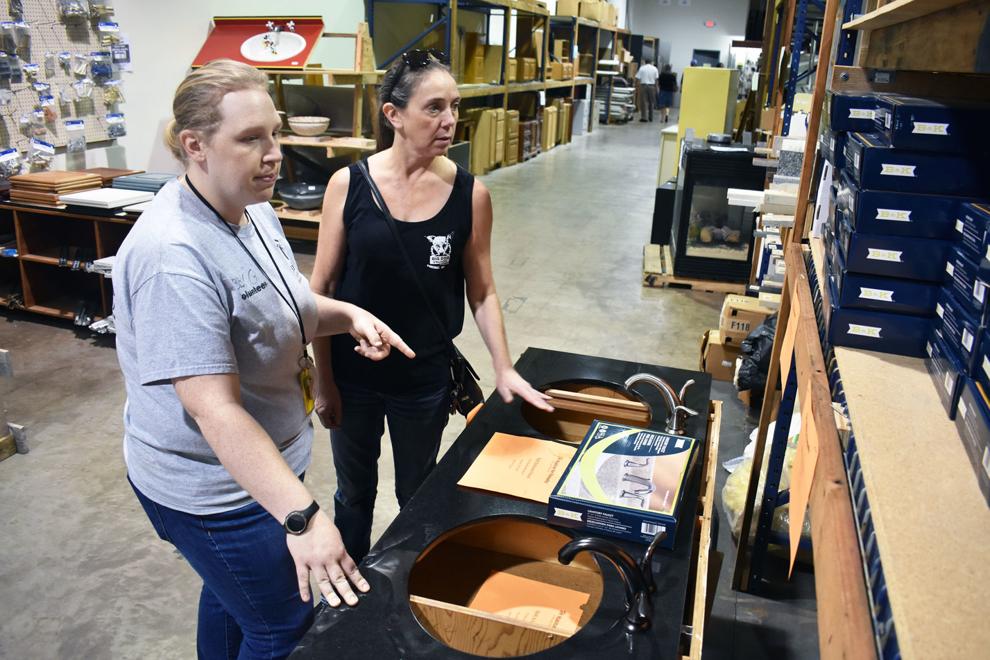 Sauk County addiction recovery group photo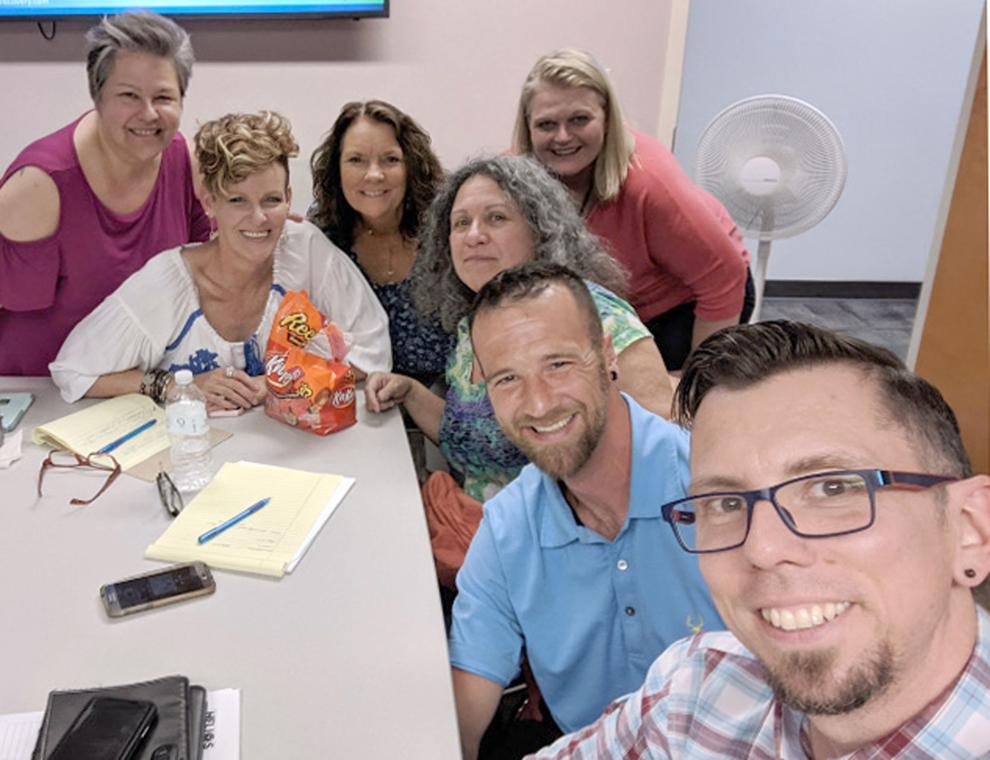 Westfield monkeys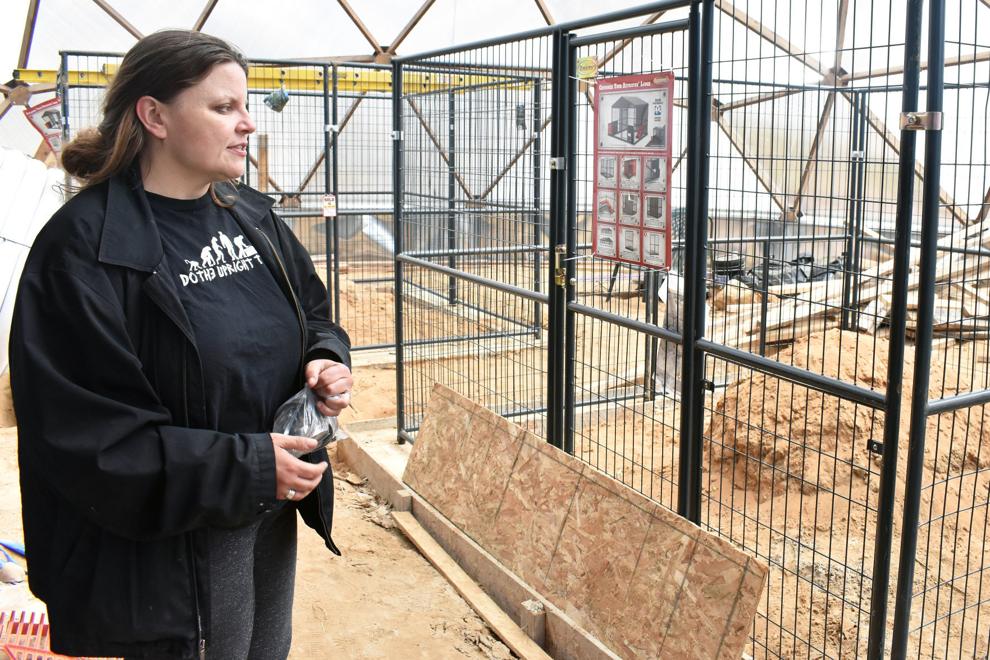 CASA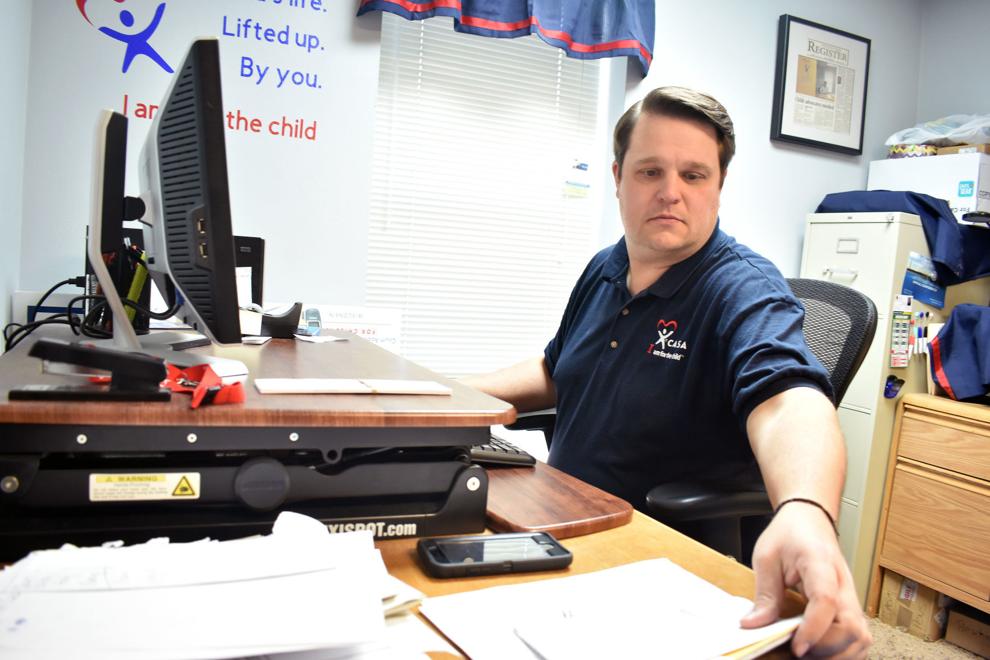 Vision screening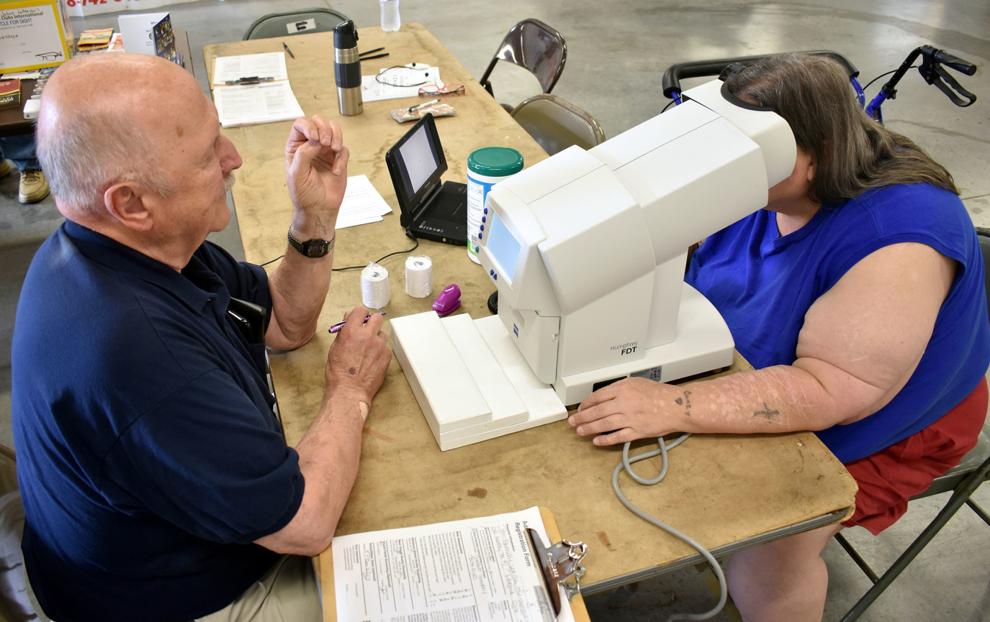 Follow Noah Vernau on Twitter @NoahVernau or contact him at 608-695-4956.