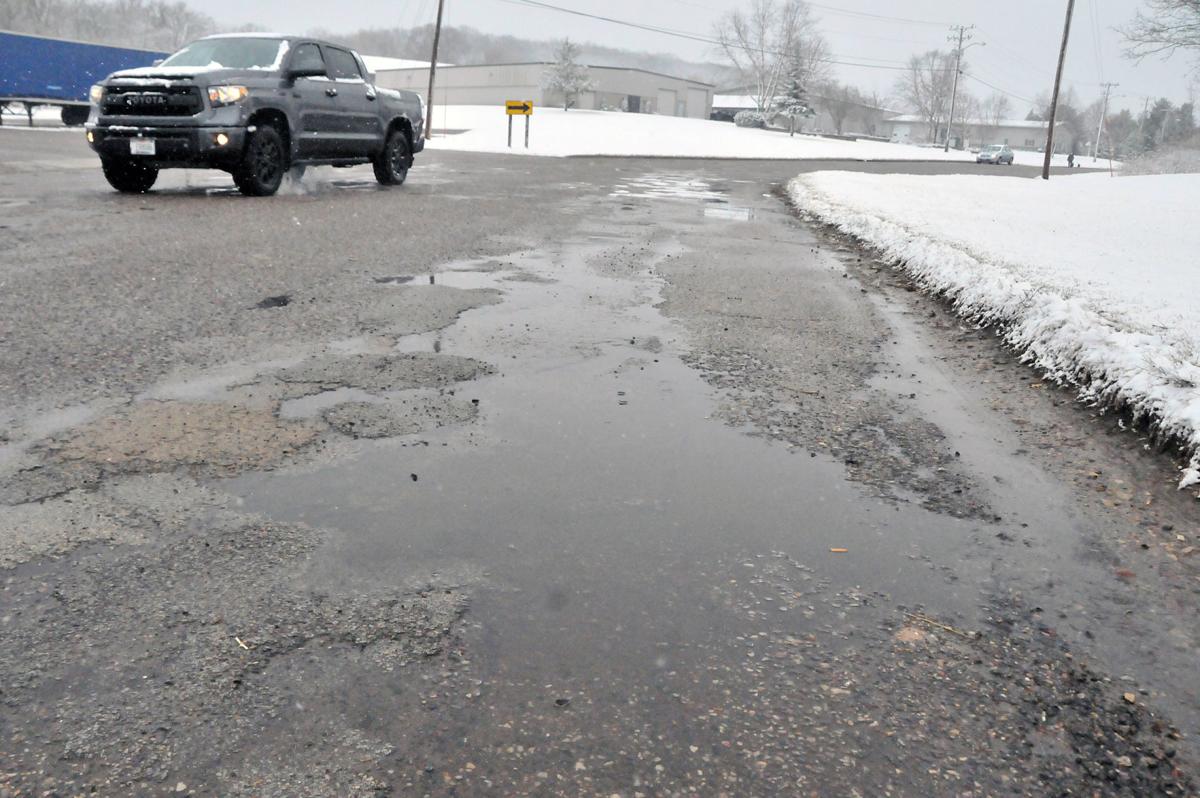 Baraboo voters rejected Tuesday a referendum that could've paved the way for a road repair fee.
According to unofficial results released Tuesday evening, 57 percent of city voters opposed an advisory referendum seeking their blessing to add $20 to their annual driver registration fees. The money would've gone to street work, raising about $275,000 per year.
Mayor Mike Palm said the Baraboo Common Council will take the outcome under advisement. "The council will review the results of the referendum," he said.
Six Wisconsin counties and 18 municipalities have enacted a "wheel tax" — ranging from $10 to $30 — on top of the $75 the state charges each year for vehicle registration. Municipalities are turning to the wheel tax in response to declining state road aid. Baraboo received $767,000 in general transportation aid in 2011, but only $577,000 in 2016. The city is borrowing $1.8 million this year for road work, looking to tackle several long-awaited projects in one sweep.
You have free articles remaining.
In its spring newsletter, the city reports that it has spent less than a half-million dollars a year on road repair the past seven years. Given the estimated reconstruction cost of $1 million per mile and roads' 35-year life expectancy, the city should be spending $2 million a year to keep its 70 miles of roads in decent condition.
A total of 1,314 voters opposed the referendum, with 986 voting in favor.
City leaders previously found feedback on the proposed wheel tax mixed. An unscientific online poll hosted by the Baraboo News Republic, Portage Daily Register and Beaver Dam Daily Citizen last year found 64 percent of respondents oppose wheel taxes. Several recent letters to the editor received by the News Republic criticized the measure.
The Legislature is considering requiring municipalities to get voters' permission via referendum before enacting wheel taxes. Baraboo decided to pre-emptively put the question to voters.
The wheel tax was the only bone of contention on the city ballot Tuesday. Palm went unopposed, winning re-election with 1,851 votes. Aldermen Tom Kolb, Joel Petty and Michael Zolper also won without opposition. According to the Sauk County Clerk, 149 write-in votes were received in the Police & Fire Commission race, with incumbent Paul Kujak mounting the only reported write-in campaign.
Follow Ben Bromley on Twitter @ben_bromley