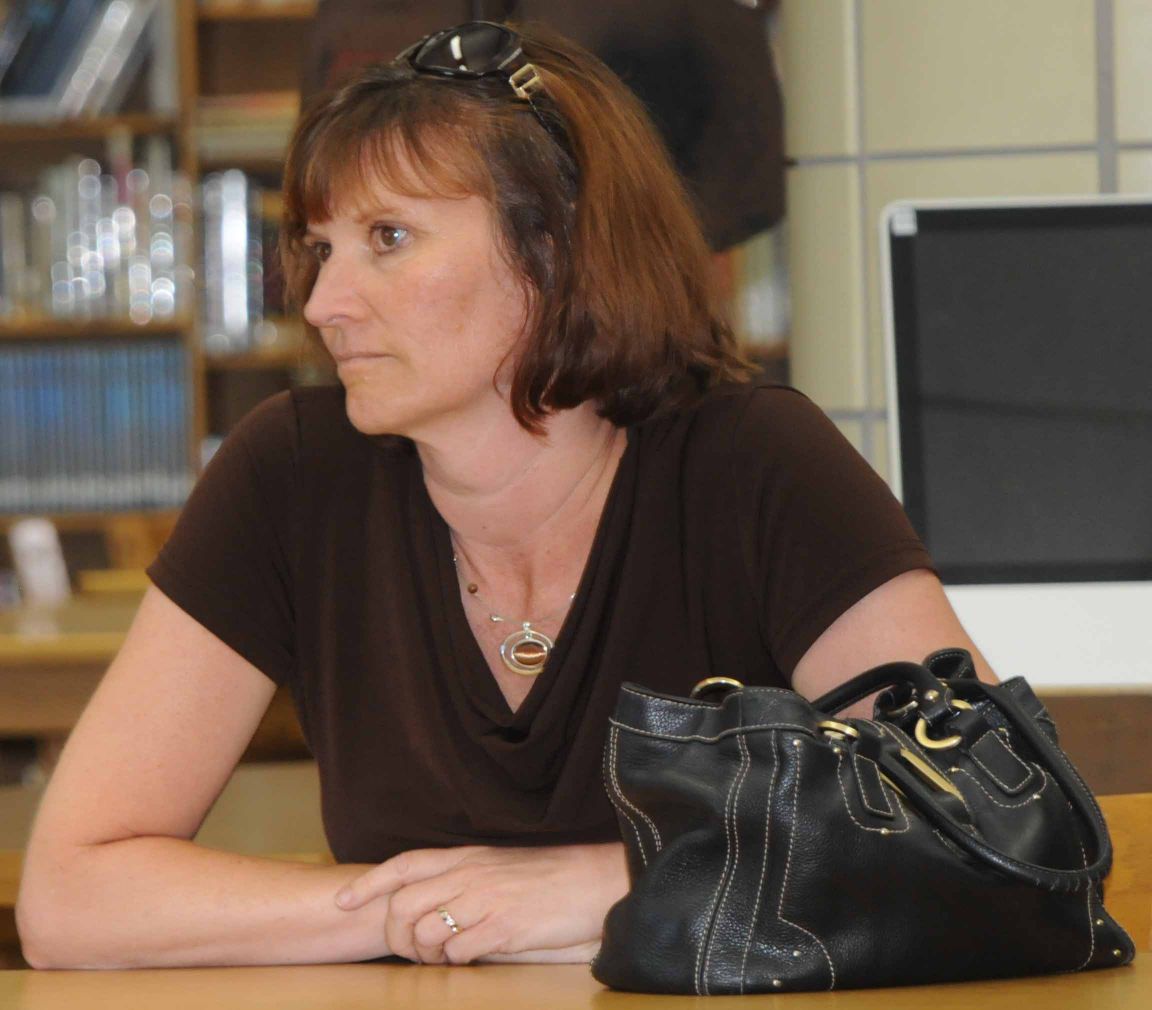 Some cheeks were wet with tears and friends exchanged hugs after Baraboo High School Principal Machell Schwarz announced Monday she is leaving the district for DeForest.
During the regular School Board meeting board President Kevin Vodak announced Schwarz had made the previously unexpected decision to resign. The meeting agenda was amended to include action on the issue, and board members accepted her resignation with little discussion.
In a letter dated Monday, Schwarz announces she is resigning her position effective Friday. She will be the new principal at DeForest Area High School.
"I have struggled greatly with this decision, but feel that it is in the best interest of me and my family," she wrote.
District Administrator Crystal Ritzenthaler told board members Schwarz has agreed to help during August with planning for transition to a new high school administration.
Schwarz is the third high-level administrator to leave the district this summer, following North Freedom Elementary School Principal Deb Janke and Pupil Services and Special Education Director Tim Fosshage. All left for jobs in other school districts.
Ritzenthaler said district officials do not have a set procedure for replacing Schwarz, so they and the School Board will have to decide what steps to take next. They could post the job opening immediately and begin a selection process relatively soon, or hire an interim high school principal so the district has more leeway in selecting a new long-term principal.
Interim principals are commonly retired school administrators who agree to fill in for school districts facing situations similar to Schwarz's resignation, Ritzenthaler said.
Ritzenthaler said she is confident the administration can handle the change and have little disruption - with Schwarz's help and the backing of the strong teaching and administrative staff at BHS.
"I think Machell's left things in good order here," she said. "And we've got great staff at the high school, and a great administrative team.
"We still have two associate principals and our athletic director," Ritzenthaler said. "And the other administrators I'm sure will rally and make it smooth."
Schwarz said she learned only recently the principal's post at DAHS had become open, and after checking it out decided she wanted to make the move.
"It's an opportunity to work with a district I think is a premier district in the state of Wisconsin," she said. "I think I can step in based on where they are right now and what their needs are, I think I can step in and contribute to what they already have going there," Schwarz said.
Schwarz is president of the board of the Association of Wisconsin School Administrators. In that role she said she has worked with DeForest Area School District Administrator Jon Bales on various policy issues.
"I knew the superintendent there and it was just an opportunity I couldn't pass up," Schwarz said.
As Schwarz spoke BHS band director Greg Lang came up and gave her a hug. "Congratulations," he said. "DeForest, awesome, what a beautiful school."
Schwarz had tears in her eyes and a tremor in her voice as she said how much she will miss her co-workers and the students at BHS. She said the decision is a very sudden one for her, so she is aware members of the community may feel shocked.
"I have loved every minute I have been here," she said.
Send e-mail to bbridgeford @capitalnewspapers.com
Be the first to know
Get local news delivered to your inbox!