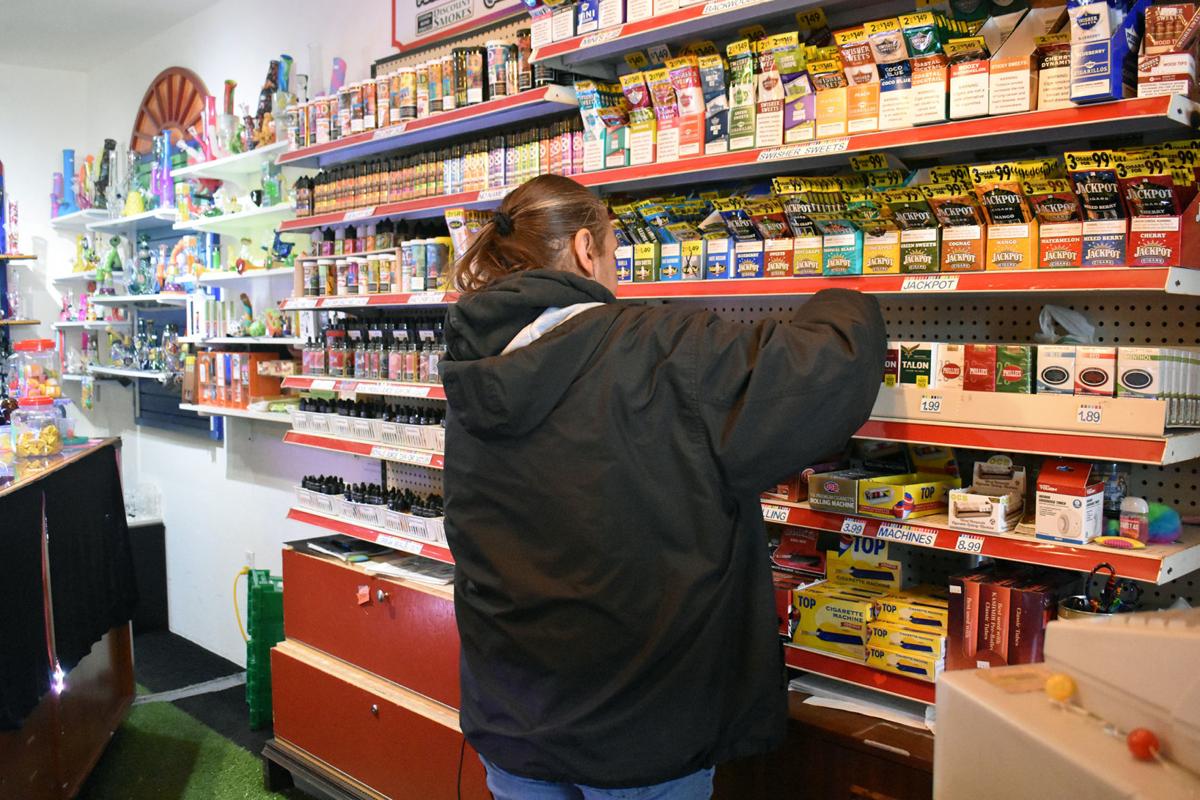 Local businesses that sell tobacco, e-cigarettes and vaping devices say they are happy to comply with the newly increased age limit to purchase these products, but don't believe it will help solve any problems.
On Dec. 20, President Donald Trump signed a law that prohibits any retailer from selling tobacco products to anyone under the age of 21 nationwide, according to the federal Food and Drug Administration. This includes all tobacco and nicotine products, like cigarettes, cigars, smokeless tobacco, e-cigarettes and vaping devices.
The bill requires that within 180 days the Department of Revenue publishes a regulation raising the age limit to purchase tobacco products to 21. This means that the bill and regulation will go into effect no later than Sept. 15, 2020.
Some local businesses have already changed their policy to sell tobacco products only to those 21 and older, such as all Kwik Trip and Kwik Star locations. In Baraboo, M of N Vapors has already begun following the new law as well.
Jamie Barron, manager of the Portage Mart gas station on Wisconsin Street in Portage, said she is more concerned with the frustration her 18- to 20-year-old customers are feeling than how the law will affect sales at the business.
"Many customers are upset about it, it's like 'I've been buying cigarettes so far, but once this thing goes into effect, I'm cut off again," said Barron. "I've heard a lot of people throwing a holy fit about it."
Barron said she doesn't think the new law will have a very large impact on sales at the gas station, saying there are a lot of people over 21 who use the products. Barron also said that people who are between 18 and 20, will still find a way to purchase or use the products, despite the law.
"I'm not too worried about sales, I think it will just exchange from those who just started, those 18, 19 and 20 years old to people who have been doing it for longer," said Barron. "In all fairness, I don't think it's going to change anything. I don't think it will ever change. The harder you make something, the more people will try to find a way. Where if they just made it where people could get it, less people would try."
Eileen Serpico, the manager of Discount Smokes, which has locations in Baraboo, Portage and Wisconsin Dells, also says that raising the age limit will have no impact, and that those who are under the legal age will still find a way to get the products.
"The kids find a way to get them no matter what we do, that's not going to change," said Serpico.
She said she is not very concerned about how the new law will affect the stores' sales, as the business generally sells more loose tobacco than cigarettes or vaping devices, and that attracts older customers.
"Most of our stores, we are a more roll-your-own tobacco, and it's an older clientele to begin with," said Serpico. "We don't service a lot of younger people, so it will affect us but to what extent I'm not really sure, but I don't think it will be a bad hit."
Baraboo Police Chief Mark Schauf said the department is waiting on the official regulation from the Department of Revenue and the state Legislature to begin addressing how they will enforce the new age limit.
While the department is not yet enforcing the new law, Schauf is advising businesses that they should all start preparing to change their policies and practices to accommodate the new law.
"No changes to the state law has happened yet, so we aren't changing anything as far as enforcement yet," said Shauf. "That being said, my recommendation to businesses is that they might as well start getting used to it. I think the state will indeed go with the 21 limit and it's just going to be the way things are."
Be the first to know
Get local news delivered to your inbox!