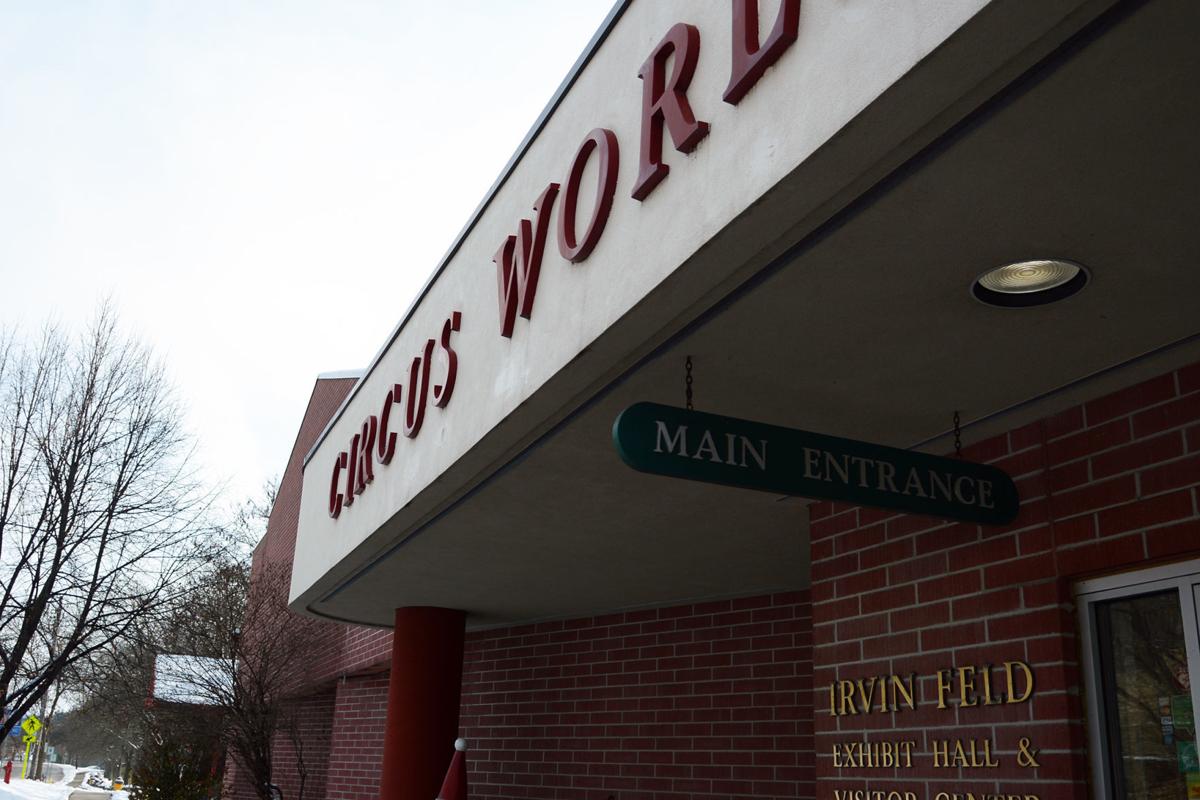 Leaders at Baraboo's circus museum hope to provide a distraction from the "white noise" of a presidential election next summer with their homage to all things Western.
The "Go West Under the Big Top" theme for summer 2020 will give Circus World Museum an opportunity to bring items out from its archives, from wagons to lithographs, as "Wild West" shows played a prominent part in circus history, said Executive Director Scott O'Donnell. As a "wide lane," the theme also allows for a wide variety of music and movie genres from which performers can draw.
"It's a relatable genre of music and culture, for sure," O'Donnell said. "Everybody can dig out their Levi jeans and cowboy boots and cowboy hats and have a happy hoedown."
According to Dave SaLoutos, ringmaster and marketing director, planning for the 2020 season started in July after the Big Top Parade, in the midst of the 2019 summer season. By the end of August, organizers had contracted artists, ordered costumes and posed for a photoshoot.
SaLoutos said the Western theme is recognizable enough to draw people in to see Circus World's particular spin on it.
Returning performers next year include three elephants and their trainer Armando Loyal, tiger trainer Ryan Holder and his 10 tigers — which used to be eight, just last season — and clowns Steve Copeland and Ryan Combs, whose "interpretation of Wild West will, I'm sure, be wild, zany and entertaining," O'Donnell said.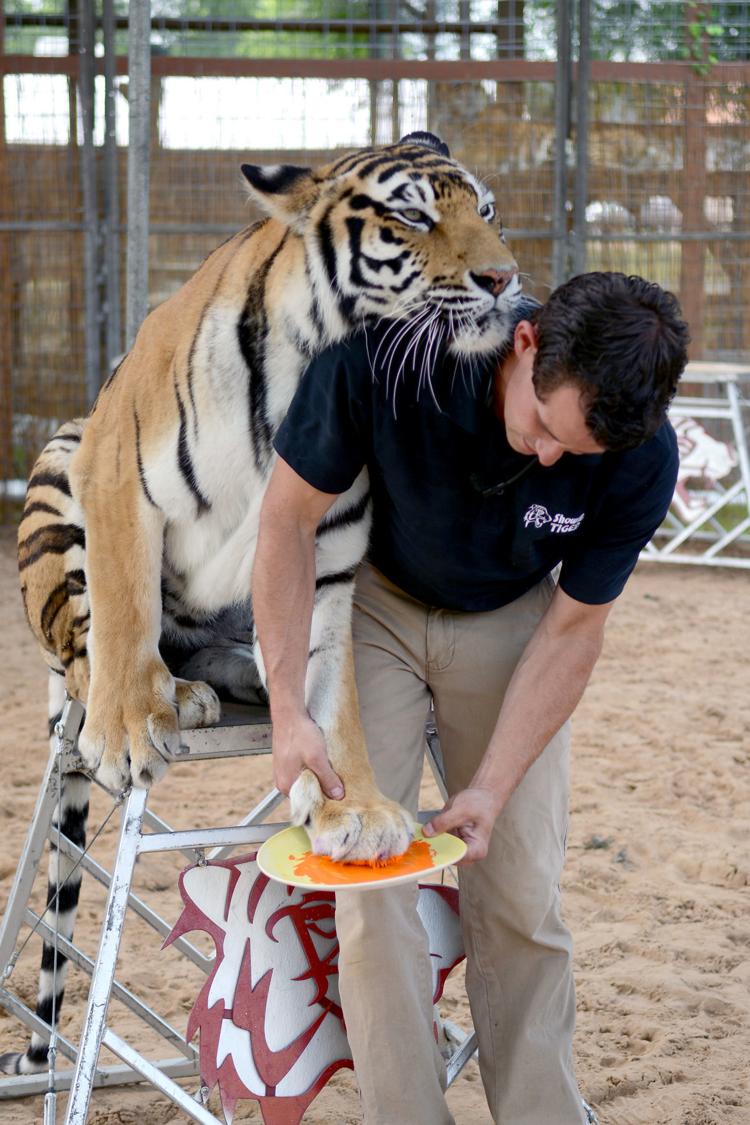 Jenny Vidbel, who specializes in equestrian and barnyard acts, will herd her horses, ponies, dogs, goats, pigs and bulls back to Baraboo after last performing at Circus World two years ago. Known for her act in the Big Apple Circus, Vidbel is a Baraboo community favorite, O'Donnell said.
"We're going to up the hay quotient for south-central Wisconsin next year with all of the fabulous furry friends that will be with us," he said.
Representing the inter-generational tendencies of circus performers, the Faltyni family will showcase an "amazing unsupported ladder act" in which husband Emil performs on a ladder held up only by his own ability to balance it, an aerial act by wife Vlasta and a juggling act featuring their three children, O'Donnell said.
You have free articles remaining.
"It's a spectacular package of acts from one family that's dynamite," SaLoutos said.
O'Donnell said election years are known for being challenging for live entertainment businesses, even in less polarized times. His theory is that people tend to be more financially conservative until they know the direction the country will go.
"With the one that we're all facing collectively, putting together a vibrant, wonderful diversion from all the white noise that's coming down the pike for the elections I think is important," O'Donnell said. "We're all going to need a time to disconnect from all that and get together as Americans and just have fun with one another and celebrate a vibrant chapter of our nation's history."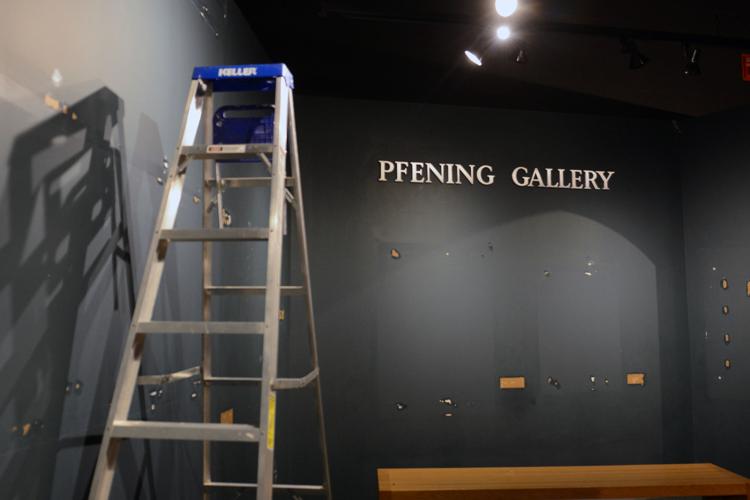 Spring season
Before the grounds open in May, Circus World Museum will open new exhibits to the public on March 16.
Jennifer Cronk, the museum's curator of circus history, worked last week to dismantle the 2019 "Trumpets of Paper" exhibit in Pfening Gallery, preparing the space to feature costumes donated in 2016 by the Big Apple Circus.
Cronk said next year marks the beginning of using the space as a rotating exhibit space with new material each year.
"We're hoping the fact that we're going to do this every year (means) we're going to get to show off a lot of stuff that hasn't been seen by anyone," Cronk said.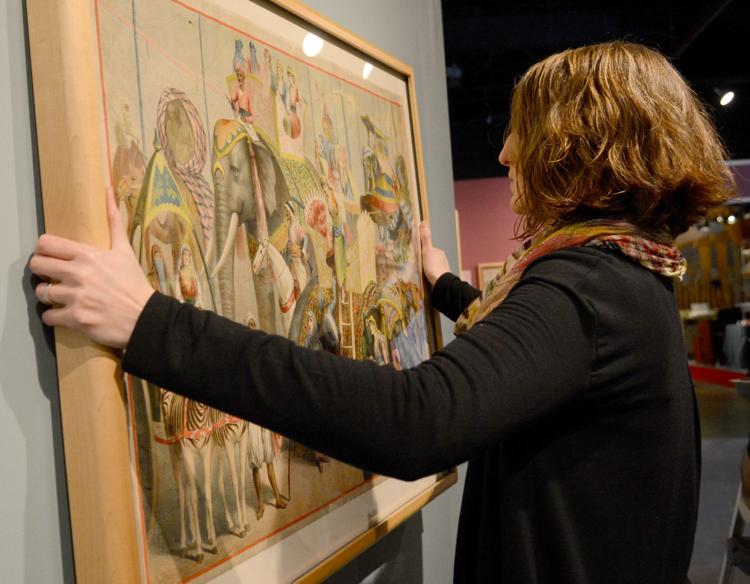 "There's plenty there, so I can plan exhibits for 10 years and have plenty," she added.
Big Apple Circus, a one-ring circus that started in 1977 in New York City, has been a staple on the East Coast every holiday season, SaLoutos said.
He said the museum also plans to refresh the gallery space, including replacing its red carpet.
Follow Susan Endres on Twitter @EndresSusan or call her at 745-3506.