Circus World's famous wayward elephant, Kelly, may return to Baraboo for this year's summer performance season.
The performing pachyderm drew national headlines last summer when she opened the latch on Circus World's elephant barn and wandered through a Baraboo neighborhood. Circus World Executive Director Scott O'Donnell said trainer Armando Loyal has been rebooked to perform this summer with three elephants, one of which may be Kelly.
"Kelly will always be part of this town," O'Donnell said. "Hopefully she will be keeping her thirst for marigolds in check for the season ahead."
Aside from prowling elephants, Circus World leaders are busy prepping for a summer performance season that will feature plenty of pompadours, poodles and doo-wop under the big top. The Baraboo museum announced a 1950s theme in September, along with a few new and returning acts.
Staff members are now coming up with new ways to highlight the dynamic decade. They also are restoring a historic circus wagon that's more than a century old and cataloging an influx of antique circus collections.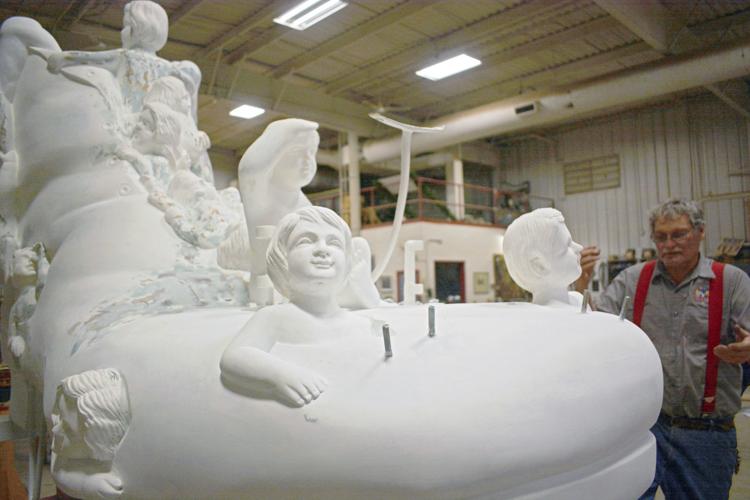 "We're celebrating the decade of our founding, so we are '50s inspired for the year ahead, including the big top show," O'Donnell said. "It will have a '50s theme, much like last year's '70s theme, but with much cooler wardrobe and song choices."
Circus World has announced several new performers and returning acts for the summer season. Animal trainer Hans Klose and his 19 performing pooches and two 700-pound pigs are slated to make their debut appearance in Baraboo. Klose toured with the Ringling Bros. and Barnum & Bailey Circus on its last performance circuit before the historic brand ceased operations last year.
"Out of those 19 dogs, a lot of them are poodles so you have to have a poodle skirt homage," O'Donnell said.
Circus World's big top act also will feature new performers Colleen Pages, a multigenerational circus aerialist, and Vladimir and Olga Smirnov's Magical Quick Change act. The museum also has rebooked clowns Steve Copeland and Ryan Combs, unicyclist Wesley O. Williams and Ryan Holder's ShowMe Tigers act.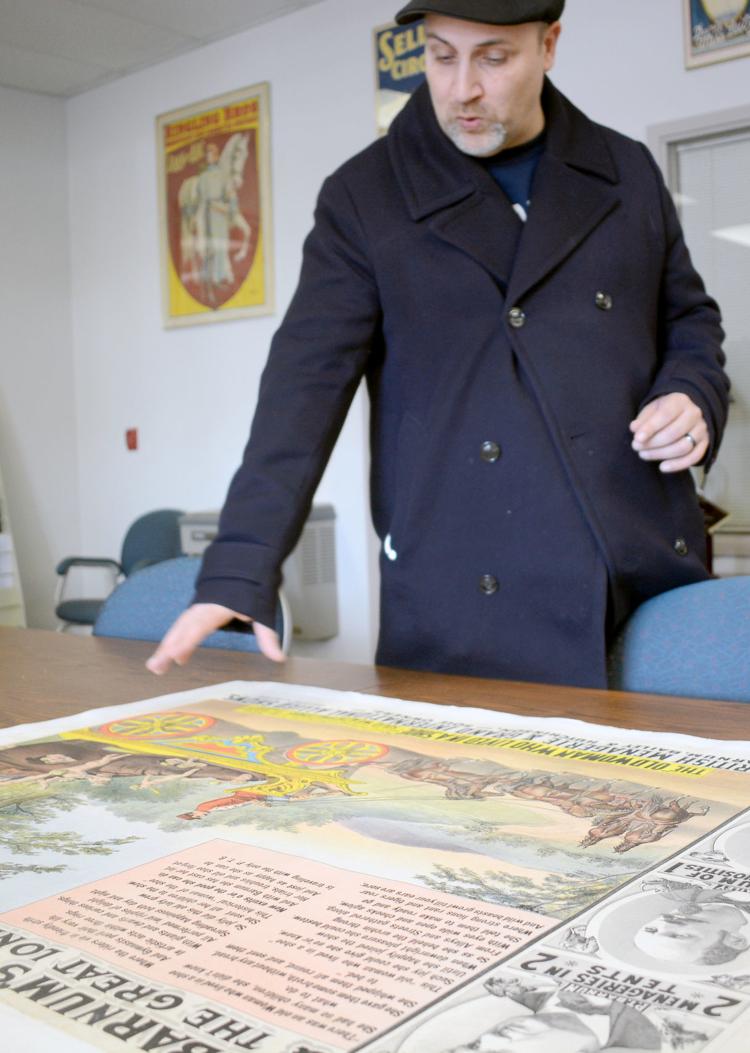 Circus World Ringmaster and Marketing Director Dave SaLoutos said he and Music Director Larry Stout are busying reworking classic tunes for their "Shake, Rattle and Toot" routine, which will be changed to "Shake, Rattle and Roll." The musicians will play classic 1950s songs during the act on a bizarre group of novelty instruments that once enlivened side shows and street parades.
SaLoutos said some renditions might include "Good Golly Miss Molly" and the classic "Everyday" by Buddy Holly.
"We started rehearsing last week, and it's way too much fun," he said.
O'Donnell and SaLoutos said a handful of '50s-themed events are being planned as well, including a classic car show in August. SaLoutos said a drive-in movie and a "sock hop" may take place as well. A sock hop was '50s slang for a dance party.
Circus World will open March 20 for its spring season, and its summer performance season will run from May 18 through Sept. 1. After planning for the summer season through the fall and winter, O'Donnell said museum staff is ready to bring their planning and concepts to life.
"We're here all winter and we work on all of these elements and the design, but once it gets life and we get to add the human component to it, that's pretty special," he said. "There's such a dynamic electricity to it."