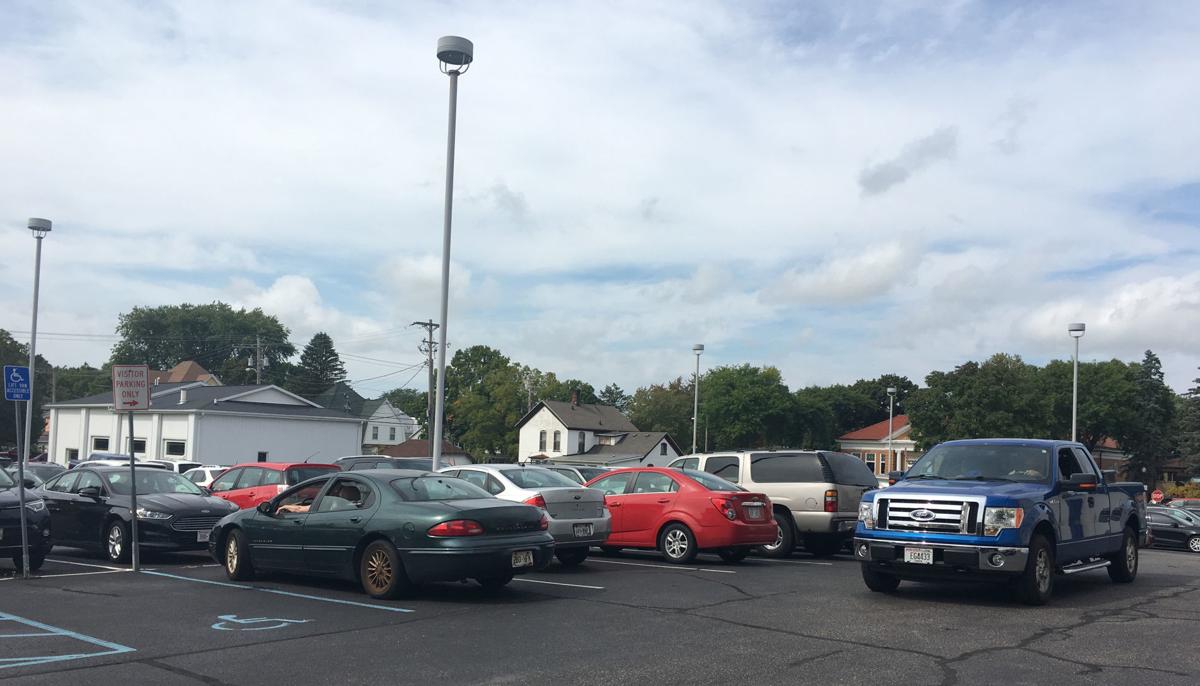 Sauk County employees and workers at downtown businesses have been encouraged to seek out parking away from Baraboo's downtown square and leave spots available to visitors and shoppers.
The Sauk County parking committee had examined building a parking garage behind the West Square Building downtown, but county Administrative Coordinator Alene Kleczek Bolin said the committee sought a less costly solution.
Committee member Carl Gruber said employees working for the county and downtown businesses have been asked to park in free lots around the city, such as the one behind Coffee Bean Connection, or on city streets with public parking away from the square.
With county employees parking farther away, Gruber said the parking lot at the West Square building offers more spaces for customers to visit businesses and restaurants downtown.
"It's been a collaborative effort, to find some low-tech solutions and so far we've had some good results with that," Gruber said.
Bolin said employees are asked to follow parking guidelines and the county also enforces a rule prohibiting employees from parking in any two-hour limit spaces.
Gruber said the city is working to place signs that will direct customers and visitors to public lots and parking options around the city.
He added other more costly solutions remain possible, including expanding parking lots if needed.
"The fixes have been well received and the downtown businesses have stated that things are better," Bolin said. "We continue to work on times of heavy congestion."
Baraboo resident Renee Huinaher said despite the changes, parking downtown remains a challenge, especially related to accessibility.
She said there are not enough handicapped parking spaces available on the streets and accessible sidewalk entrances are limited mid-block.
"In the middle, there isn't an access for the handicapped. You have to go to one end or the other," Huinaher said. "They should just cut out the curb."
Be the first to know
Get local news delivered to your inbox!