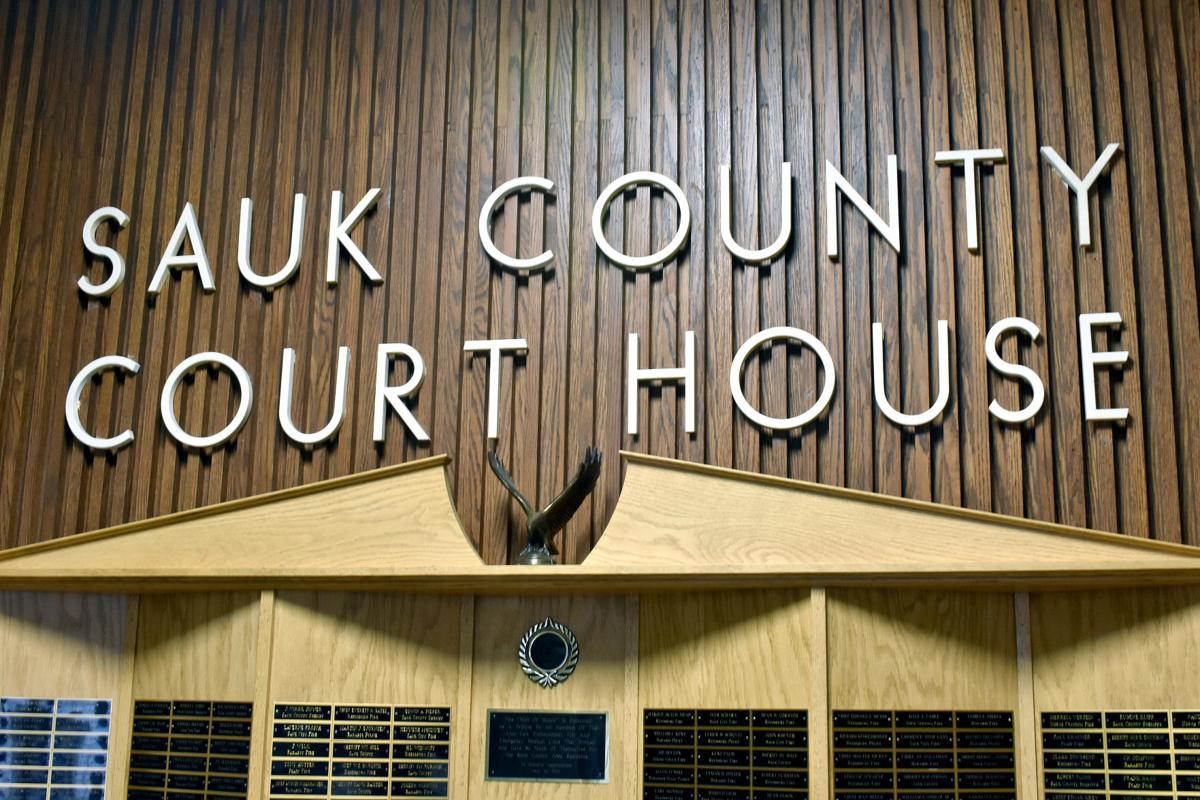 A man who was reported to police for almost causing a collision along Highway 33 south of Wonewoc recently posted a $100 cash bond on a felony OWI charge.
David R. Strait, 49, Hillsboro, failed multiple sobriety tests performed by a Sauk County Sheriff's deputy near the town of LaValle. He was cited, according to court records, for OWI 7th, 8th or 9th, which is a Class F felony.
According to the criminal complaint:
Just before 7:30 p.m. Nov. 17, officers received a call from a driver southbound from Wonewoc to LaValle. The driver said a gray vehicle was driving erratically and had nearly collided with her car. The caller provided a plate number for the vehicle.
When the suspect car entered the town, a deputy noted the license plate number and followed it. The officer indicated in the complaint that the vehicle being driven by Strait had crossed the centerline more than once within a mile of travel and that the vehicle had been driving in the middle of the road for a significant portion of time.
The officer attempted to stop Strait on Highway 58 near Pearson Road, south of LaValle. The deputy noted that even though the brake lights of the car were lit up, it took a long time for the car to come to a stop. The deputy had to deploy all of the squad car lights and shine a spotlight into the vehicle before it came to a stop.
When Strait was questioned about the erratic driving, he said he had probably just been reaching for a cigarette and indicated it wasn't a problem. When the officer asked if he had been drinking alcohol, Strait said he had not consumed any for more than five years.
The deputy asked Strait to step out of the car for tests. When Strait attempted to get out, the vehicle began to roll and the officer had to instruct him to get back into the car and put it in park. After Strait seemed confused, the deputy explained how to park the car. It took several attempts to shift the vehicle, which included Strait turning on the windshield wipers, which were not shut off before he exited the vehicle.
With the help of other deputies, the officer ran through field tests that the complaint notes Strait agreed to perform. At some point during questioning, Strait admitted to smoking marijuana because it helps manage his stress.
During tests that included basic balancing tasks, Strait had to be caught by deputies multiple times, and ultimately failed. He was transported to the Sauk County Jail and a blood draw was performed around 9:45 p.m. by a paramedic from the Baraboo District Ambulance Service. It was sent to a state lab for testing.
According to court records, Strait was convicted for OWIs on various dates from September 1995 to September 2015 in Sauk, Juneau and Vernon counties. In September 2015, Strait had his driver's license revoked for 36 months and Vernon County Circuit Court ordered an interlock device be installed on his vehicle for three years.
As part of his bond, Strait cannot legally drive, must maintain absolute sobriety and had to surrender his license plates. If convicted, he could permanently lose his driver's license, with the chance to apply for reconsideration in 10 years. He also faces a maximum prison sentence of 12.5 years and a fine up to $25,000.
Sign up for our Crime & Courts newsletter
Get the latest in local public safety news with this weekly email.