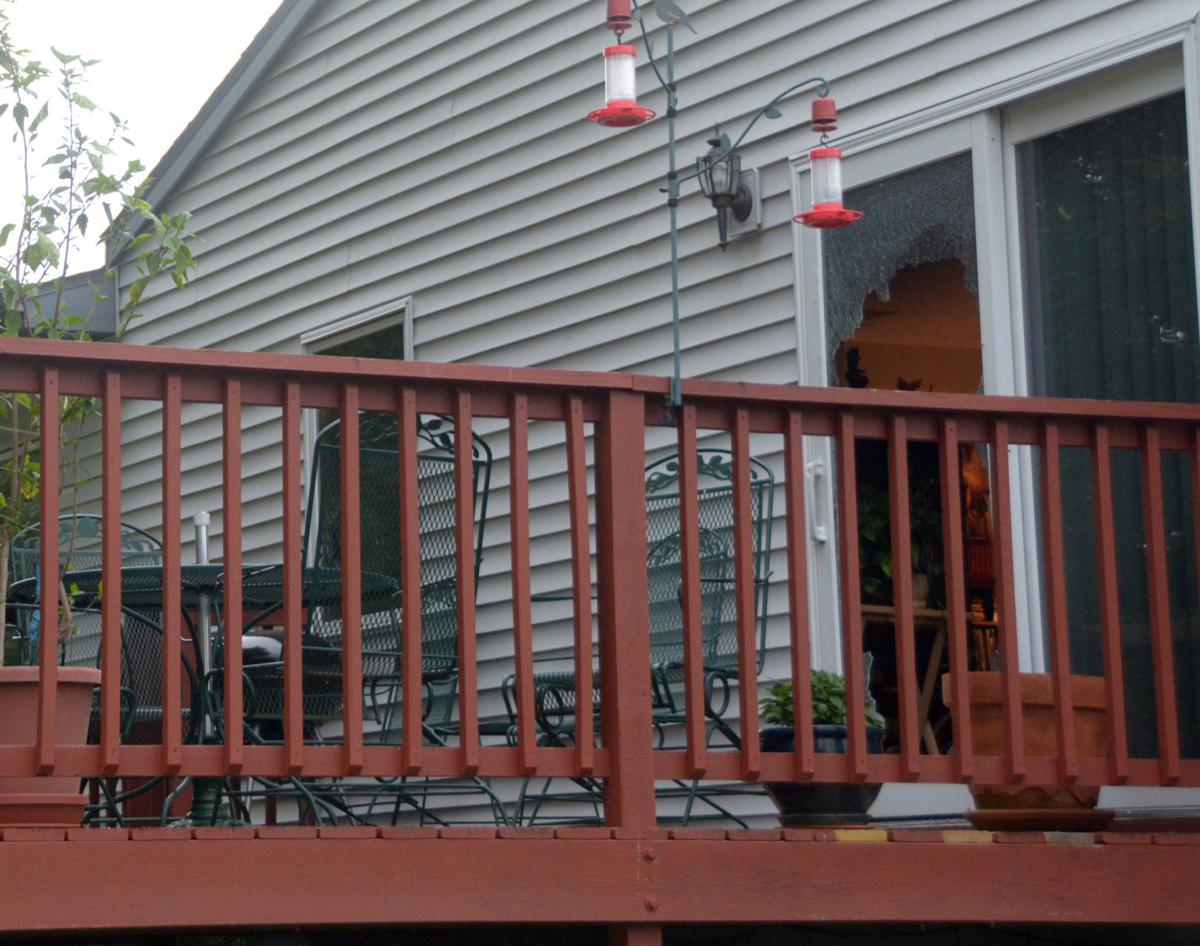 A judge has set bail at $500,000 cash for the man charged with multiple felonies, including attempted murder, after he was found shot in his parents' home in North Freedom at the end of June.
Gary Wayne Dickson, 37, of Reedsburg, was charged Monday in Sauk County Circuit Court with eight felonies related to his alleged actions June 29 in the 100 block of South Oak Street in North Freedom. He faces a charge of attempted first-degree intentional homicide, two counts of first-degree recklessly endangering safety, armed burglary, burglary with someone present, reckless use of a firearm, felony bail jumping and theft, as well as misdemeanor charges of bail jumping, using a firearm while drunk, intentionally pointing a firearm at a person and criminal trespassing.
Bond was set during an initial appearance via video conference software Monday. Dickson's attorney, Leonie Dolch, requested a $5,000 cash bond. Sauk County District Attorney Michael Albrecht asked for a $1 million cash bond with conditions. Sauk County Judge Wendy J.N. Klicko ordered a $500,000 cash bail for Dickson.
Conditions of the bond include no contact with either of Dickson's parents, their residence, future residence or workplaces, and no contact with Walmart in Baraboo or the Circus World Museum, as well as maintaining absolute sobriety, not entering any bars, taverns or liquor stores and no possession of firearms. As of 5 p.m. Thursday, Dickson had not yet posted bond.
According to the criminal complaint, Dickson was taken to the University of Wisconsin Hospital in Madison via MedFlight to be treated for a critical gunshot wound after being found by a responding Sauk County deputy at the home around 3:45 a.m. Dickson was lying on the floor in a hallway of the home wearing only shorts and flip flops. He was reportedly lying face down, covered in blood with a black handgun at his feet.
Deputies were called to the house by one of its owners. The other told her to call 911 after hearing popping noises outside their home and windows shattering. The man told authorities he knew it was Dickson because they first saw his distinctive 1979 Mercury Cougar parked in the street outside and then saw Dickson as he walked up to the home.
Every window along the side of the home was visibly broken out, with bullet holes lining the siding of the home as officers remained outside the house Monday. A glass door leading out to a side deck had been shattered, which is where the complaint notes Dickson entered the home.
Dickson had called the home earlier in the night and left more than one voice message, the man told police. The couple hadn't answered the phone because they were going to bed. He added that he had known Dickson for more than three decades, but he was not allowed in the home any more. They awoke to the popping sounds. Two shell casings later found in the bedroom indicated Dickson had been shooting through the windows where the couple slept, according to the complaint.
The homeowners told dispatch workers as the incident unfolded that they had locked themselves in the basement. One of the homeowners said he had grabbed his rifle after he realized Dickson was shooting at them.
According to the homeowners' statements in the complaint, Dickson had walked to their bedroom with his gun and a flashlight. The man said he felt Dickson was planning to kill them. He said Dickson then turned to look down from the top of the basement stairs and saw the man, firing at his head. A bullet mark was found along a wall feet from where the man's head had been and he told deputies he saw the flash of Dickson's gun, according to the complaint. The man shot at Dickson in response, he said in the complaint.
Interviews with two others at the Reedsburg residence where Dickson had been staying revealed that he had likely been drinking throughout the day and was found around midnight shooting a gun outside the home. A woman who told him to stop over concerns of upsetting neighbors said to deputies that Dickson had been talking about his parent and stepparent. According to the complaint, the woman said her Taurus "Judge" pistol was secured in her room, but a search by authorities found it was missing. She identified the weapon as the one Dickson used through photographs taken at the scene.
A beer can was found in the center console of Dickson's car. His medical records obtained by the sheriff's office found about two hours after authorities were called, Dickson's blood alcohol concentration was 0.13% and Dickson later admitted in an interview July 9 at Sauk County Jail that he had been drinking.
Dickson told a detective he remembered taking the pistol, but was not sure whether he had been target shooting. He recalled going to the home and immediately shooting out windows when he arrived, according to the complaint, but said he had no memory of entering the home or shooting at anyone. He said his intent was to shoot out the windows as a way to insult his stepparent, adding that he knew he was shooting into their bedroom but was unsure if they were home, according to the complaint.
Dickson is facing additional felony charges after allegedly threatening a woman's life in January at a motel in Baraboo. Bond conditions in that case required Dickson not to commit any crime and maintain absolute sobriety.
Dickson faces up to 140 years in prison and maximum fines of $235,000. He is scheduled to return to court Sept. 24.
'I'm sorry, that's all I can say'
Drew Bulin testifies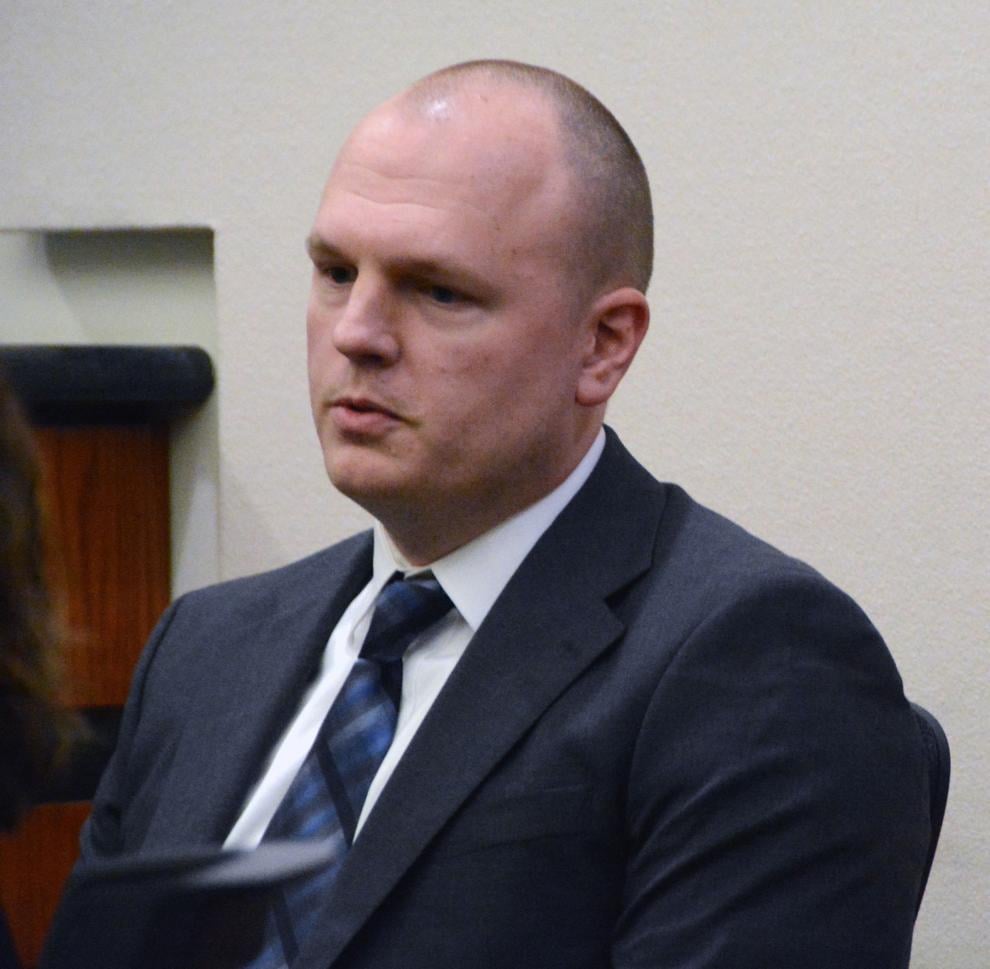 Medflight near Baraboo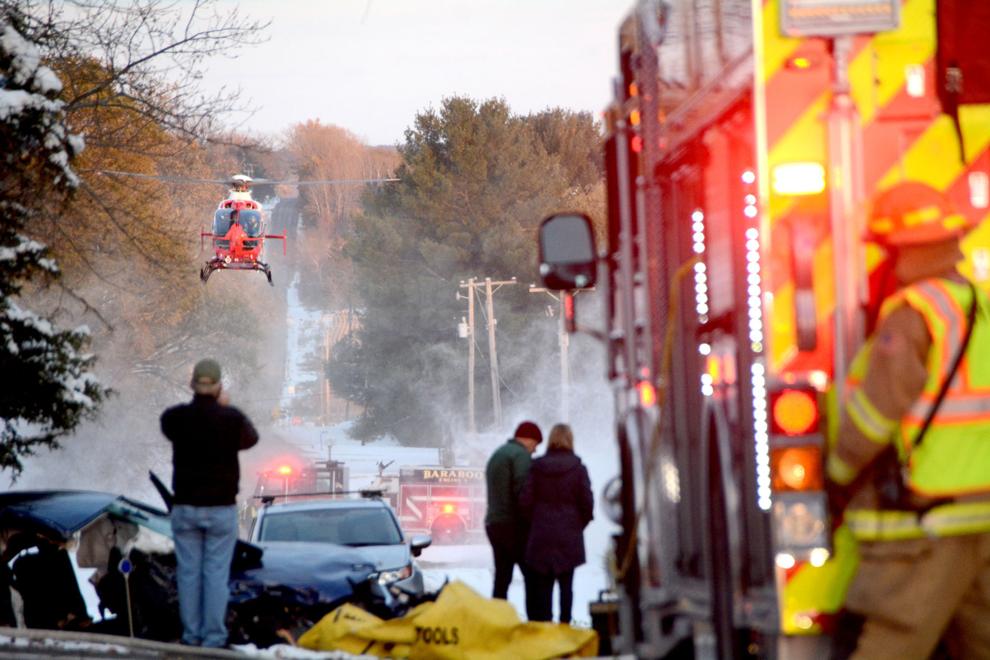 Amber Lundgren in shackles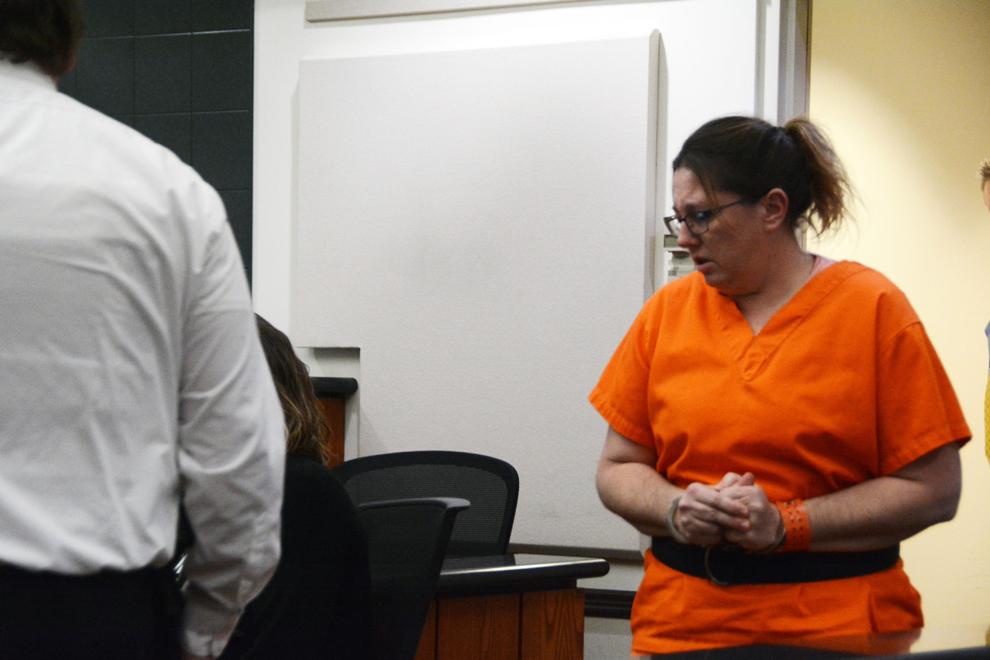 Judge sets $250K bond for Pulvermacher in Baraboo homicide case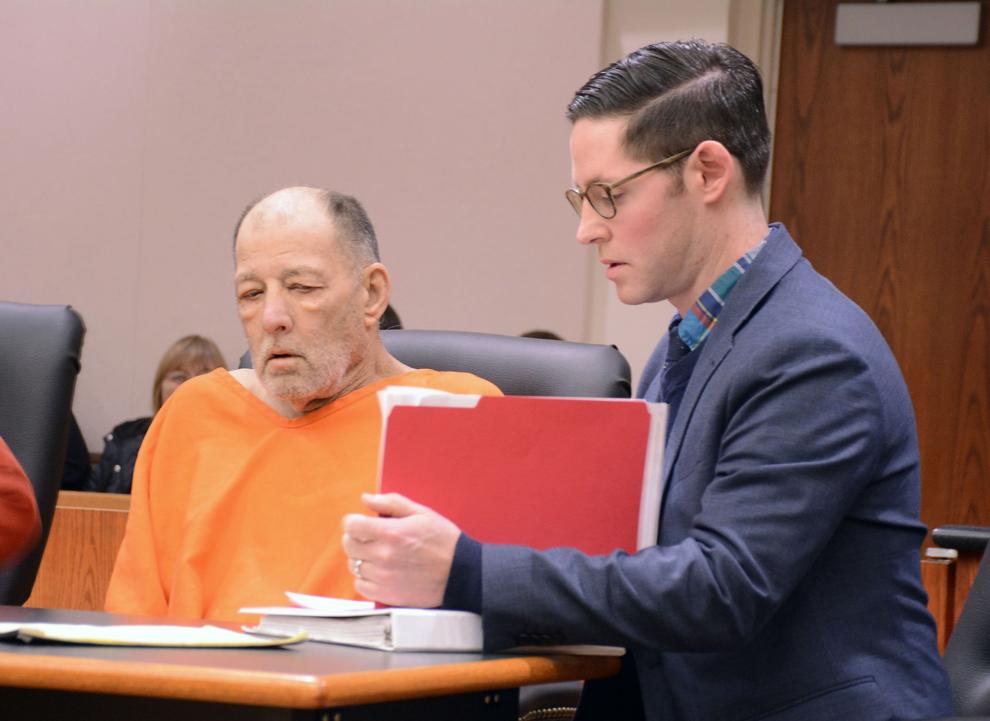 Mike Albrecht sworn in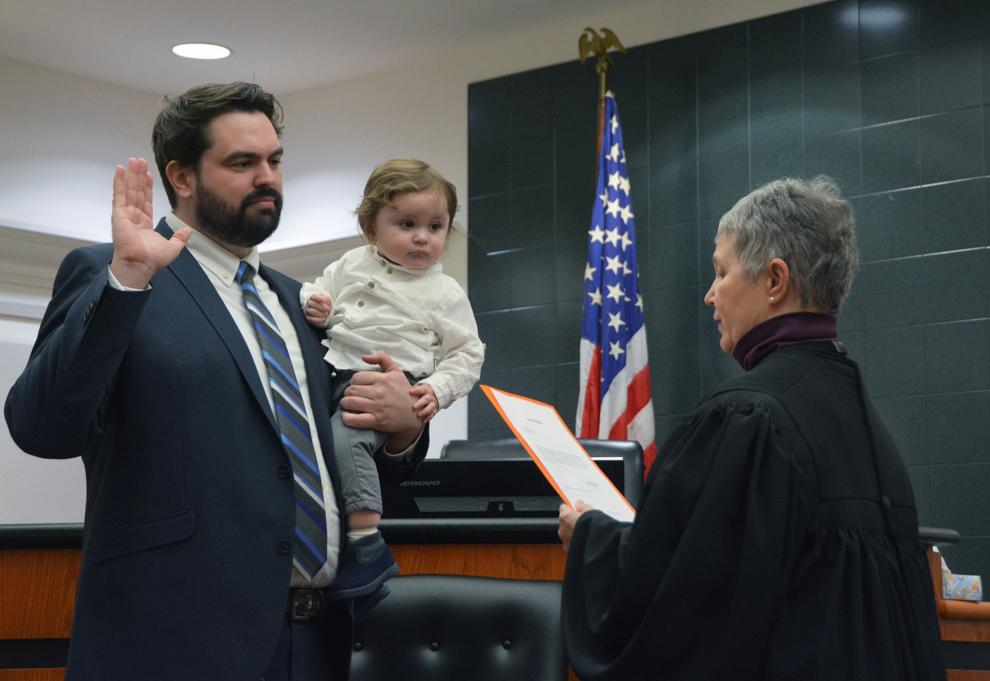 Car vs. trees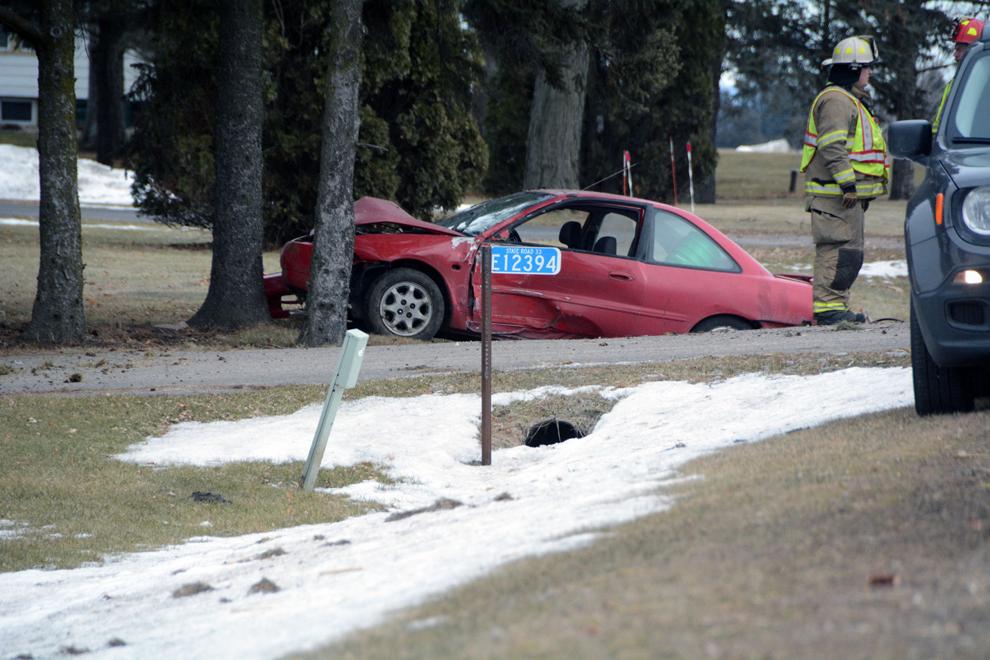 Pulvermacher listens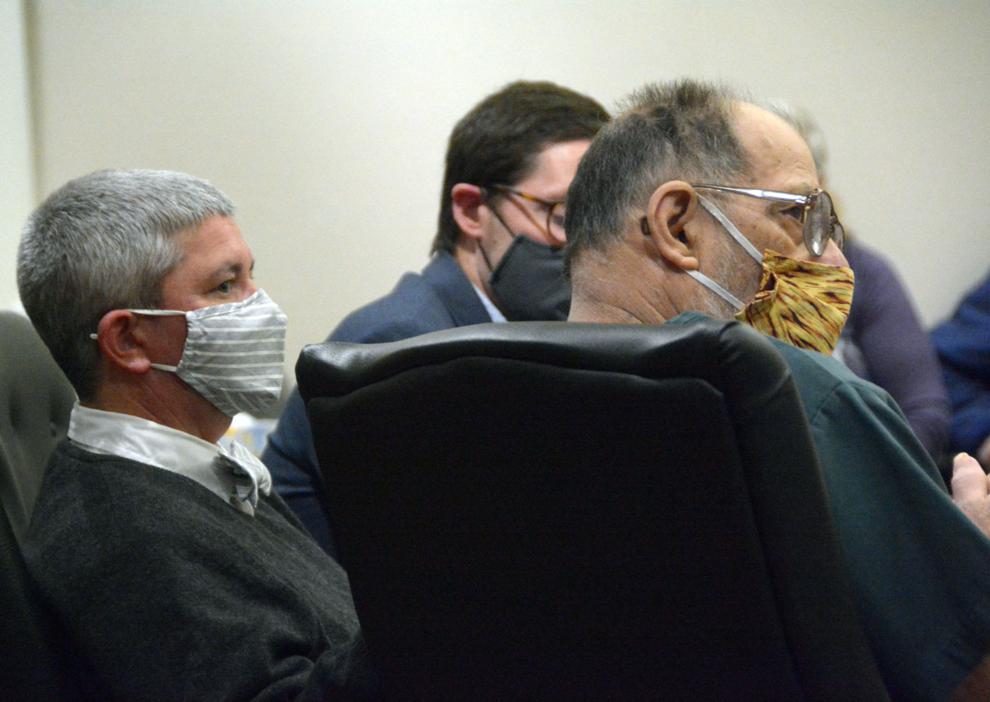 Amber Lundgren hearing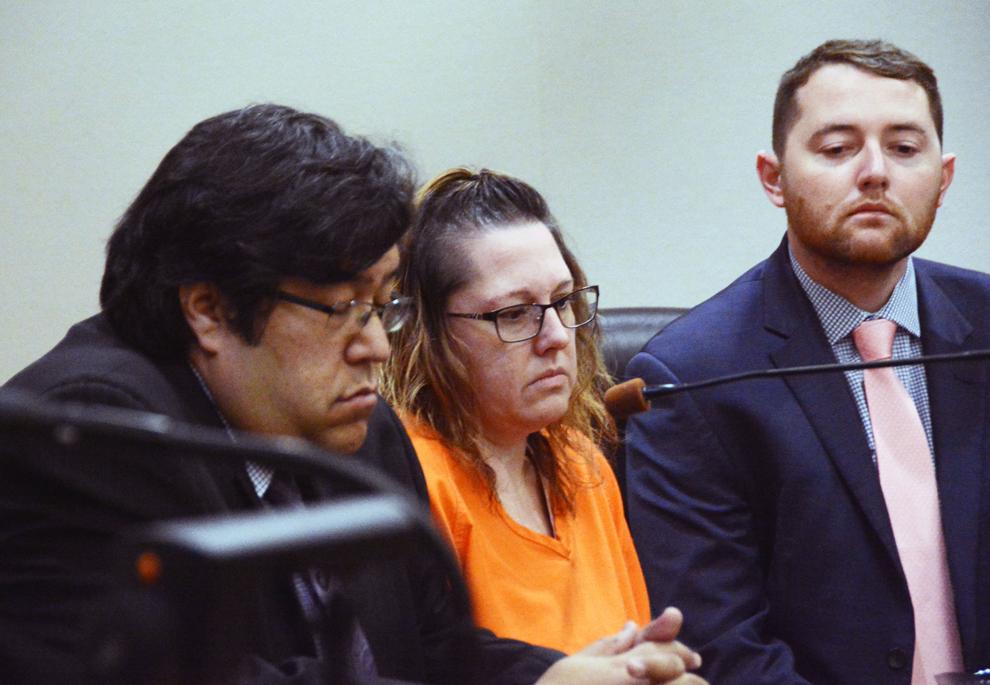 Wenzel and Van Wagner in courtroom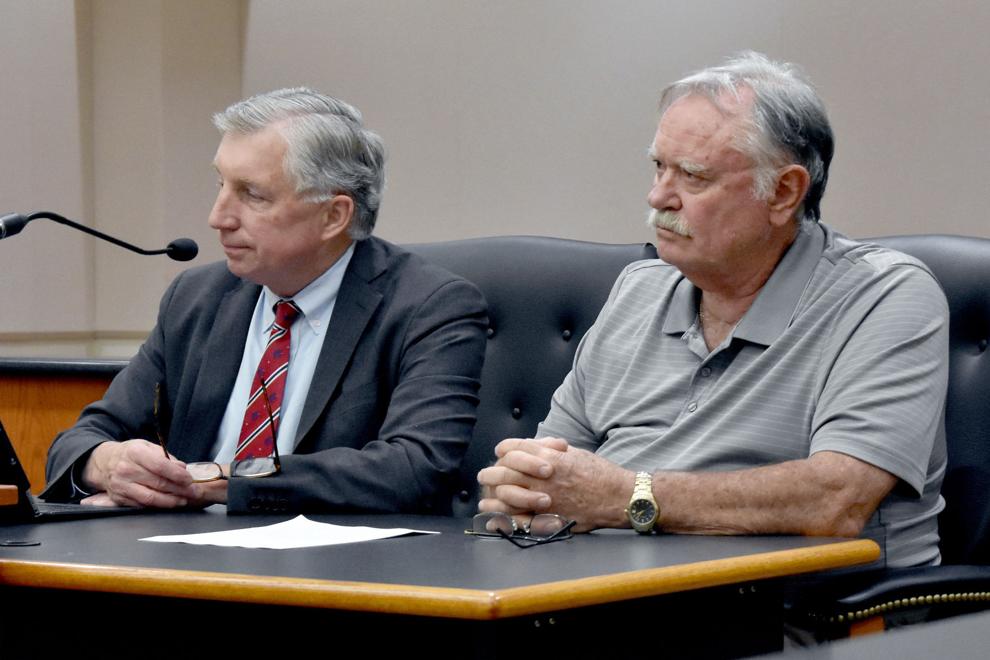 062019-sauk-news-police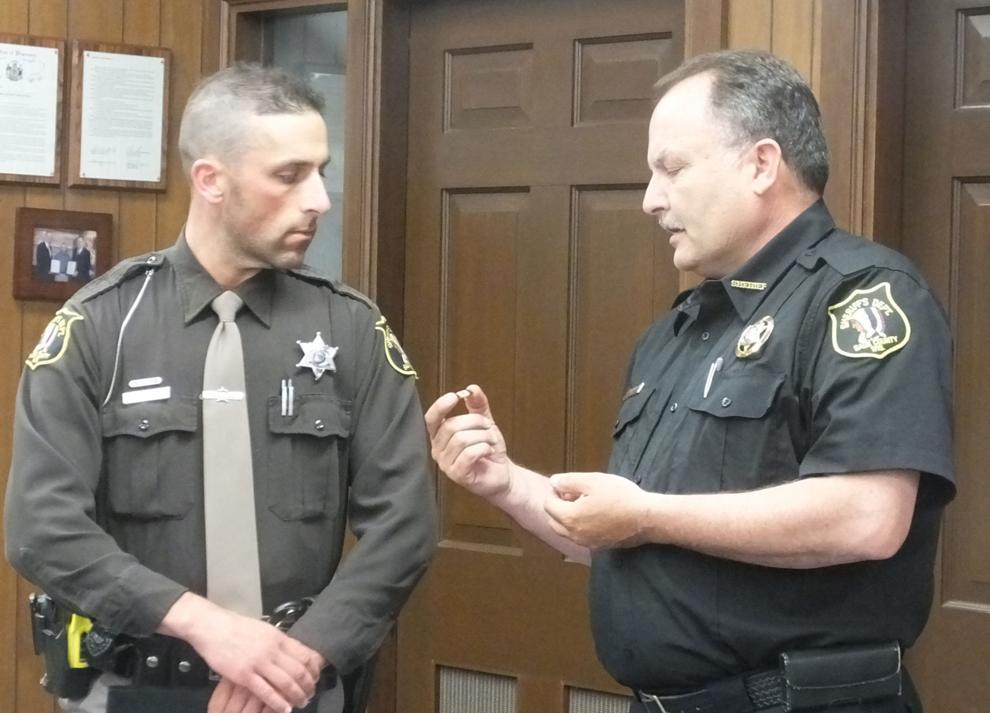 Judge Klicko and attorneys Martinez and Spoentgen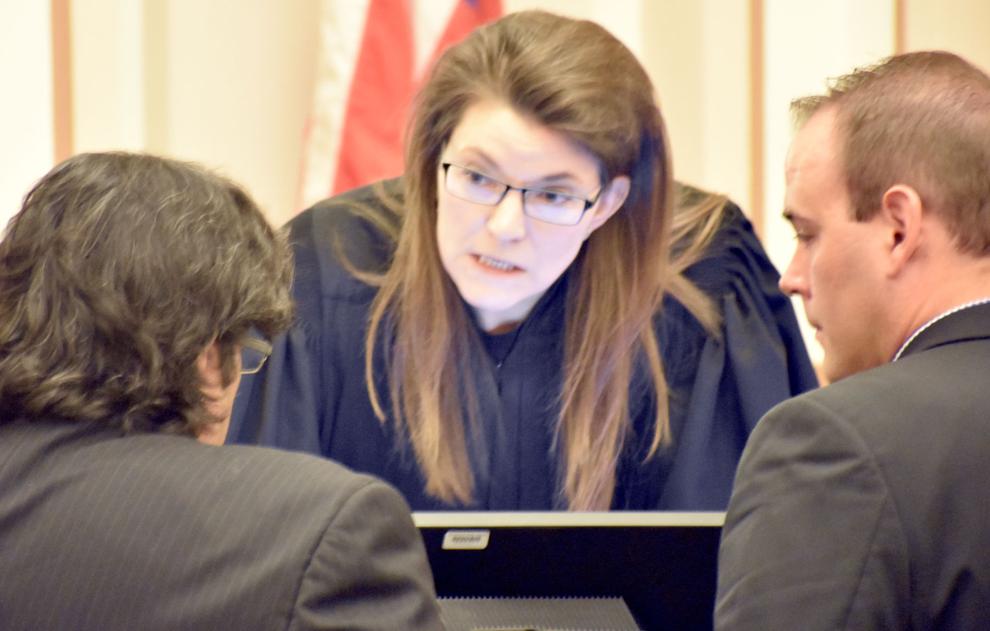 Amber Lundgren homicide hearing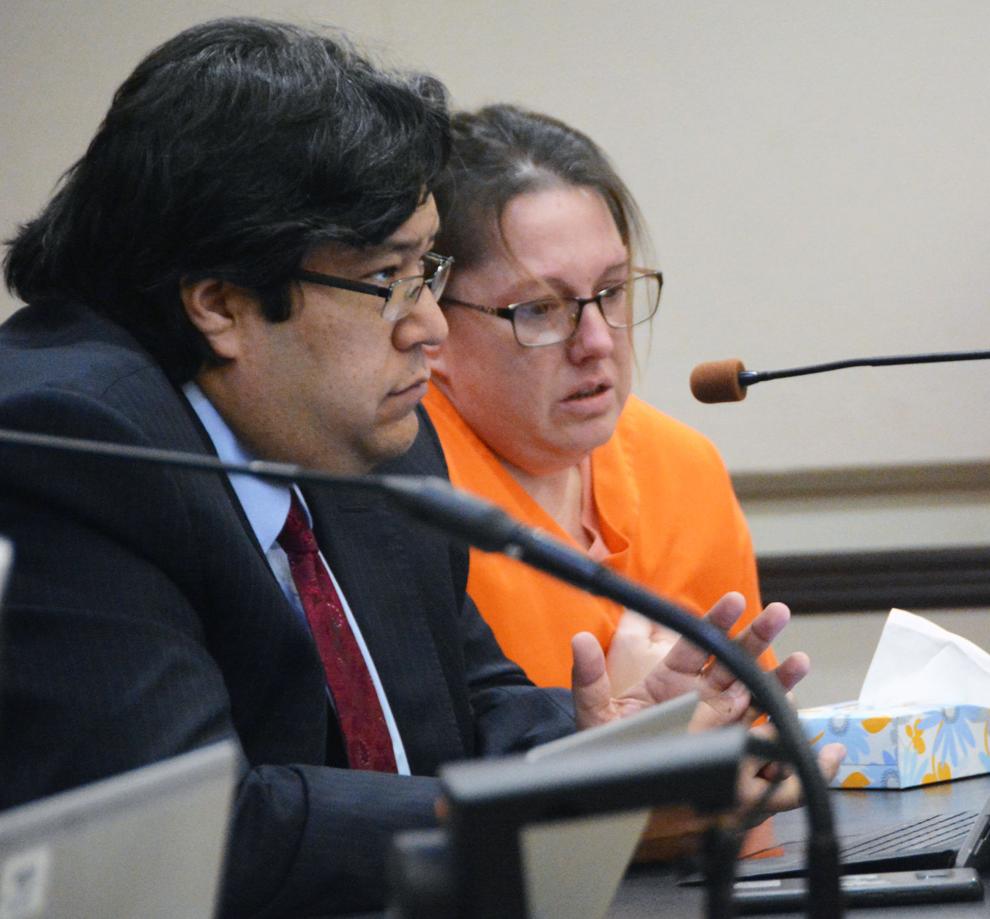 Riley Roth at sentencing hearing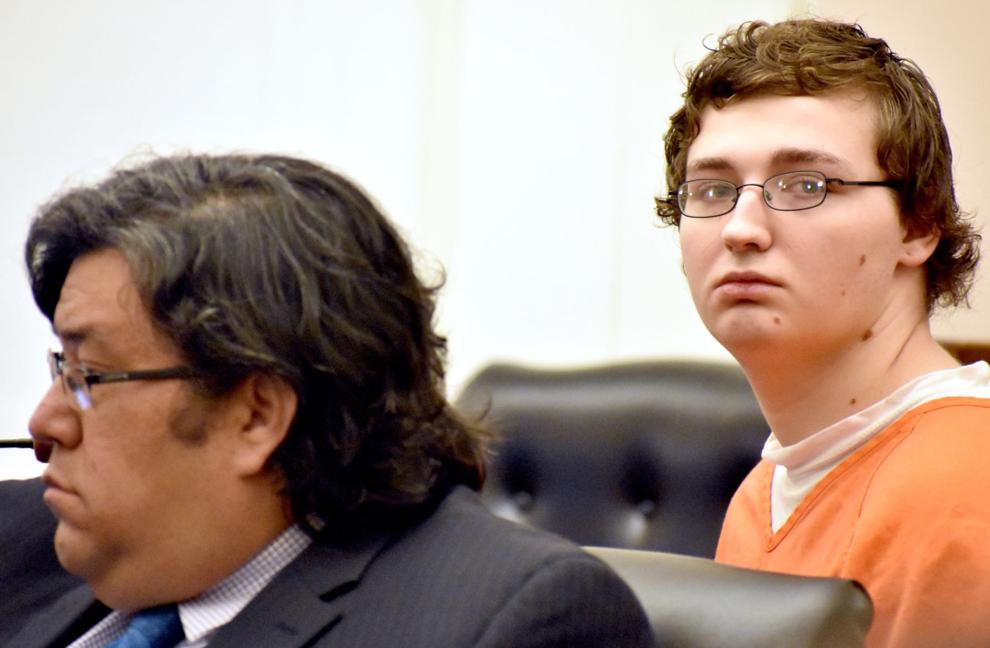 Nigerian woman gets 3 years prison in Reedsburg fasting death case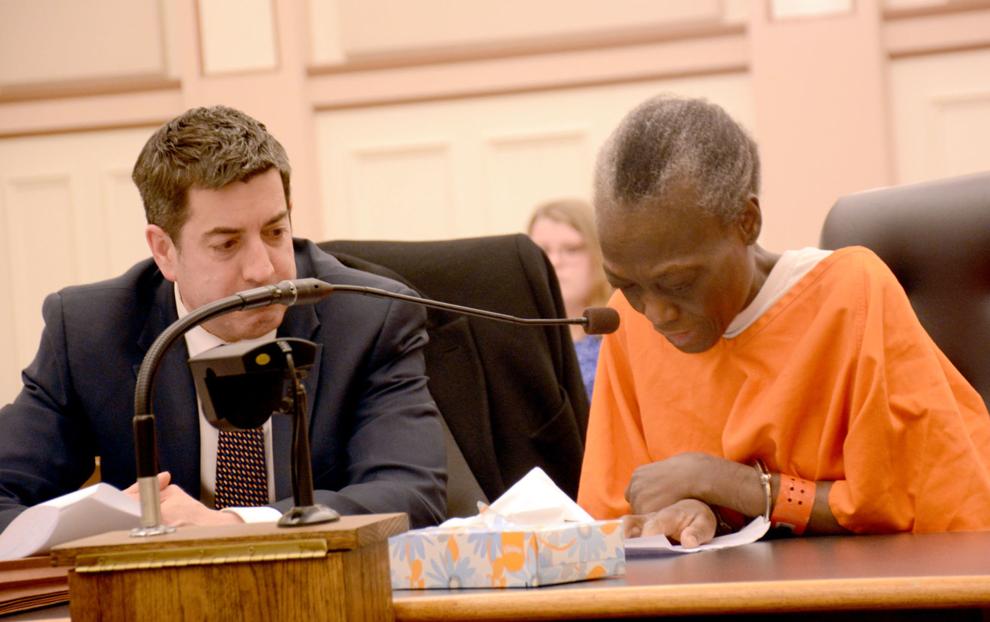 Follow Bridget on Twitter @cookebridget or contact her at 608-745-3513.