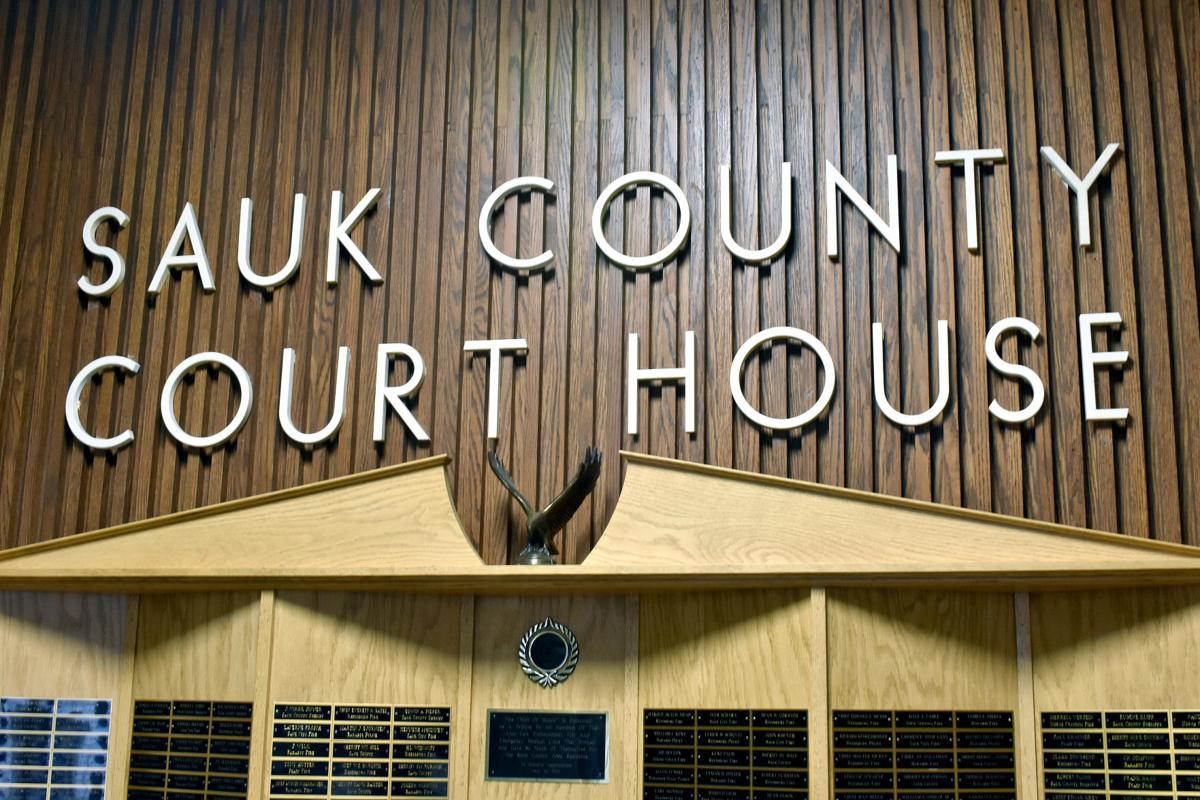 A Baraboo man pulled over for suspicion of driving while intoxicated allegedly asked a Sauk County sheriff's deputy for a break because he was parked outside his home when the officer approached him.
Steven L. Jahnz, 55, was also on parole for a November 2016 conviction for drunken driving in Adams County. His license has been revoked since his release from prison in 2018.
According to a criminal complaint filed by Deputy Shawn Finnegan of the Sauk County Sheriff's Office, a person called authorities at 1 p.m. Tuesday from Whitetail Crossing Convenience Store in the town of Delton. The caller provided a description of the vehicle, the license plate number and said the vehicle was headed south on Highway BD. Deputy Brad Stoddard joined the search for the vehicle, heading northbound from West Baraboo roughly a block ahead of Finnegan.
When the vehicle was spotted coming down a hill near Terrytown Road, Finnegan made a U-turn at the intersection and followed it as Jahnz pulled into Winnebago Circle in Baraboo and parked near an apartment building.
When the deputy got out of this vehicle to speak to Jahnz, he noticed the man smelled like alcohol and was leaning on his vehicle repeatedly for balance. Jahnz said he didn't know what the officer was talking about when questioned about coming from Whitetail, but once the officer asked if Jahnz had just returned from a "convenience store near the casino" Jahnz said he had.
However, he denied having consumed alcohol and said he had only gone to the store to buy cigarettes. When Jahnz admitted to having been convicted of a number of OWIs, the deputy said field sobriety tests would need to be taken.
According to the complaint, Jahnz then asked if he could just be "let go" and it could be forgotten because he was outside his home. He asked for the deputy not to pursue any tests because he was currently on probation for his prior conviction. The deputy said that would not be happening.
He was charged with felony operating while intoxicated and operating with a prohibited alcohol content and a misdemeanor charge of driving with a revoked license.
Jahnz was transported to Sauk County Jail after his arrest. He made an initial appearance Wednesday in Sauk County Circuit Court. A $3,000 cash bond was set by Circuit Court Judge Patricia Barrett.
Jahnz faces a maximum prison sentence of 32 years for the charges, and 12 additional years due to a burglary conviction in February 2016. Jahnz could face fines totaling up to $52,500 and have his driver's license permanently revoked with a chance to appeal the decision 10 years after his possible conviction. According to court records, Jahnz was previously convicted of OWI charges Aug. 12, 1994; twice on Oct. 12, 1994; Feb. 10, 2016; and twice on Nov. 29, 2016.
Jahnz has a preliminary hearing set for Dec. 26 in Sauk County Circuit Court.
Sign up for our Crime & Courts newsletter
Get the latest in local public safety news with this weekly email.