One arrest was made after the Sauk County Drug Task Force, acting on tips to police, executed a search warrant on a Baraboo residence Wednesday.
Jonathan M. Stevens, 33, was charged Thursday with felony possession with intent to deliver methamphetamine and a misdemeanor charge of possession of drug paraphernalia. He was released Friday from Sauk County Jail after signing a $1,500 signature bond. Conditions of the bond require Stevens not possess any controlled substances and maintain absolute sobriety.
Baraboo Police Lt. Ryan La Broscian announced in a release that Kristi N. Maudlin, 28, was also being referred to the Sauk County District Attorney's Office for maintaining a drug house. According to online court records, Maudlin has not yet been charged in relation to the arrest.
According to La Broscian's release, the task force executed a search warrant Wednesday on a residence in the 300 block of Eleventh Street.
A criminal complaint filed in Sauk County Circuit Court states that Baraboo Police Detective George Bonham received information in January that the pair was allegedly selling psilocybin mushrooms and methamphetamine at the residence. Neighbors reportedly informed Bonham that a number of short-term visitors were constantly coming and going at the residence.
Around 9 a.m., the task force executed its search warrant by knocking at the door and announcing their intentions, according to the complaint. Maudlin answered the door and was told to leave, escorted by officers. Stevens was called out of the bathroom and both of them were placed outside while the residence was searched after Bonham read the warrant to Maudlin, the sole name on the lease.
Stevens told the officers no one was allowed to do drugs at the residence. The task force discovered a scale, bags used for drug storage and a bag that had methamphetamine, according to the complaint.
When asked who the methamphetamine belongs to, Stevens said he had "taken the blame for other different crimes" and would "take the blame for this." When the officer told them if neither confessed to who had possession of the drugs they both would be arrested, Stevens said, "I told you, the drugs were mine," according to the complaint. He was taken to the Sauk County Jail.
In a discussion with officers, Maudlin said she allowed Stevens to sell methamphetamine out of the residence because he was trying to support himself financially while in the process of attempting to secure disability assistance. She said he also uses the methamphetamine intravenously, but she does not condone his actions and stays away from him while he is taking part in drug-related activities.
Officers found the bag containing drugs had 0.1 grams of methamphetamine after testing.
Stevens faces a maximum prison sentence of nearly 13 years and fines up to $25,500. He is scheduled to return to court Oct. 2.
'I'm sorry, that's all I can say'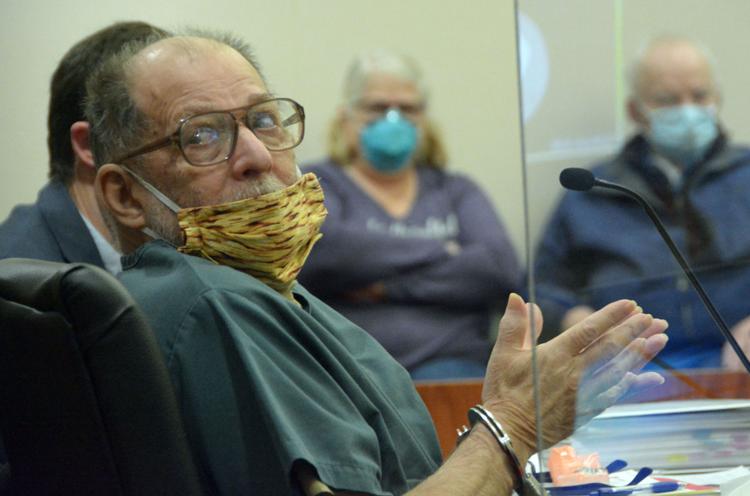 Drew Bulin testifies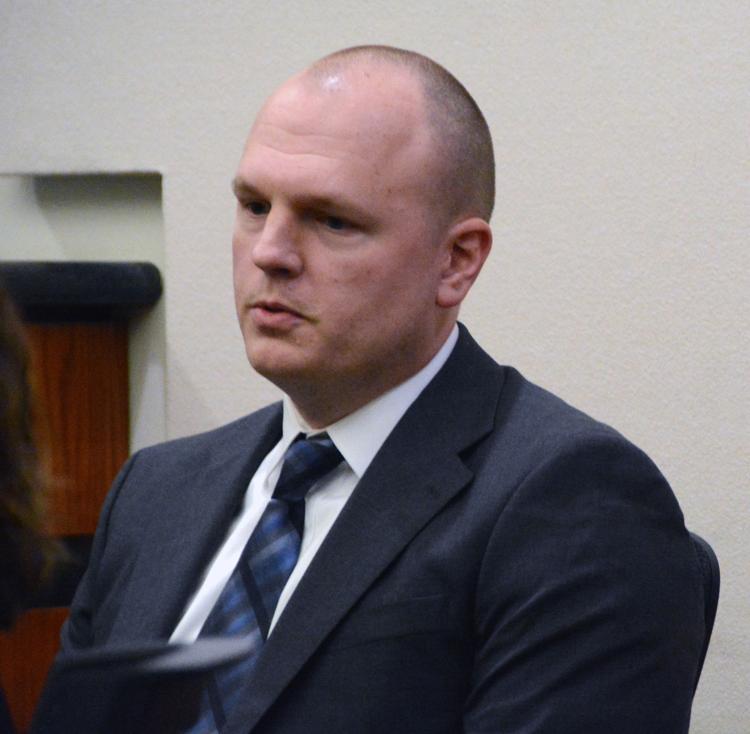 Medflight near Baraboo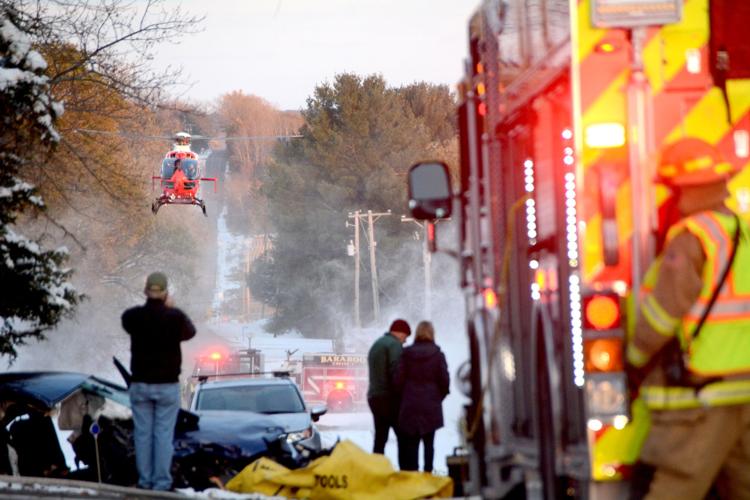 Amber Lundgren in shackles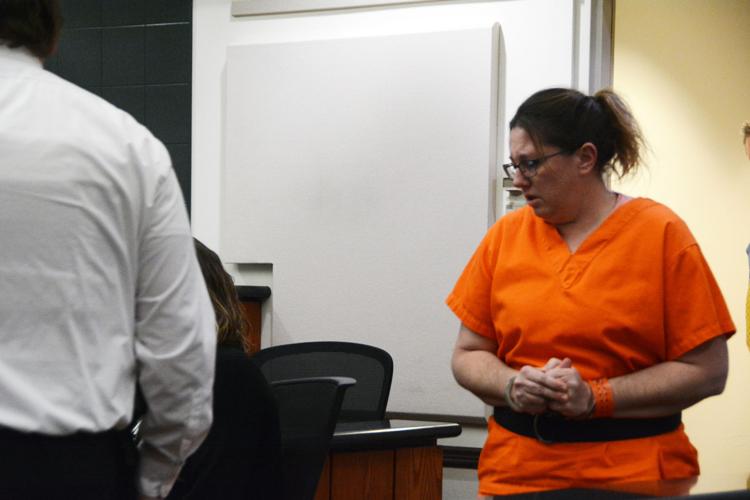 Judge sets $250K bond for Pulvermacher in Baraboo homicide case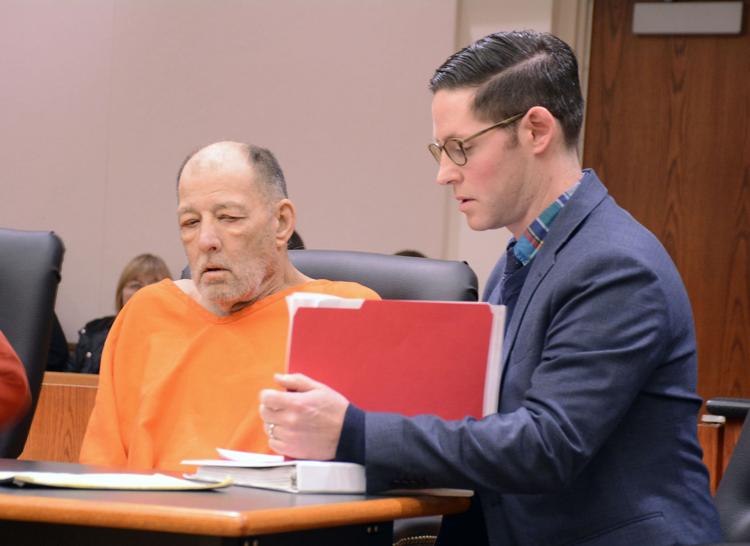 Mike Albrecht sworn in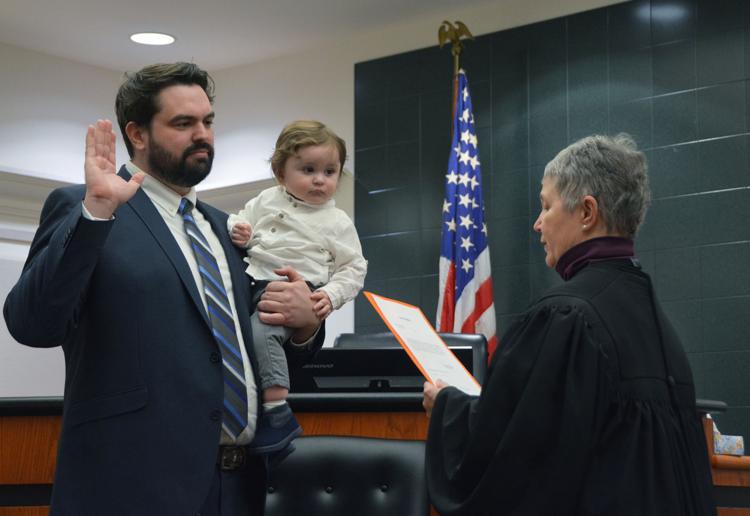 Car vs. trees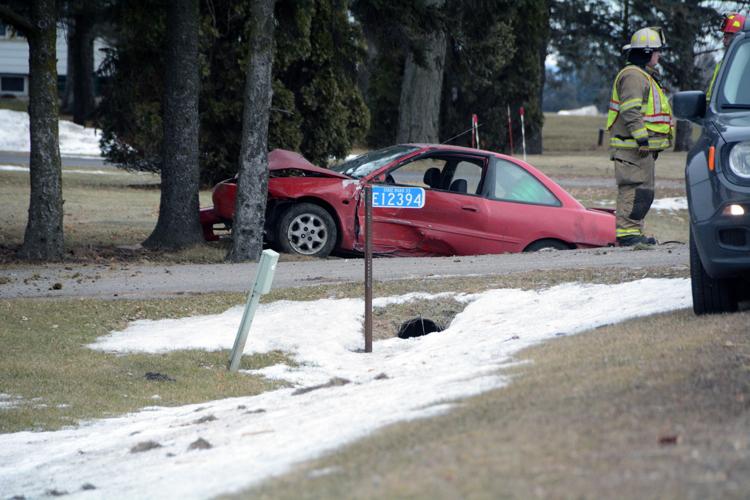 Pulvermacher listens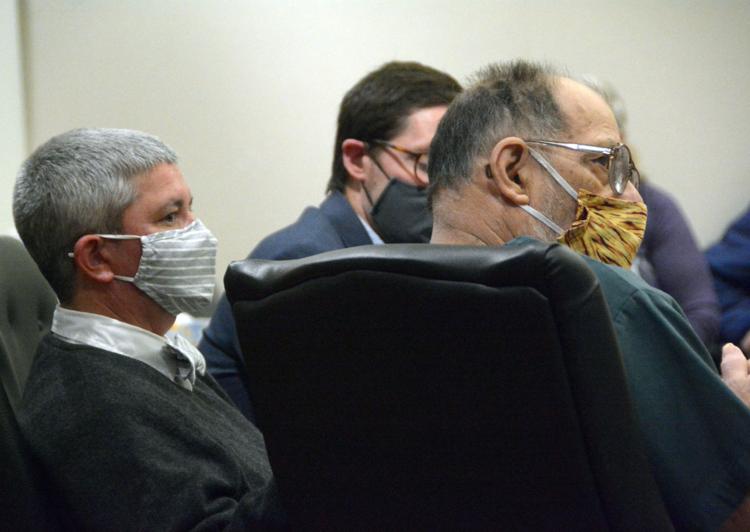 Amber Lundgren hearing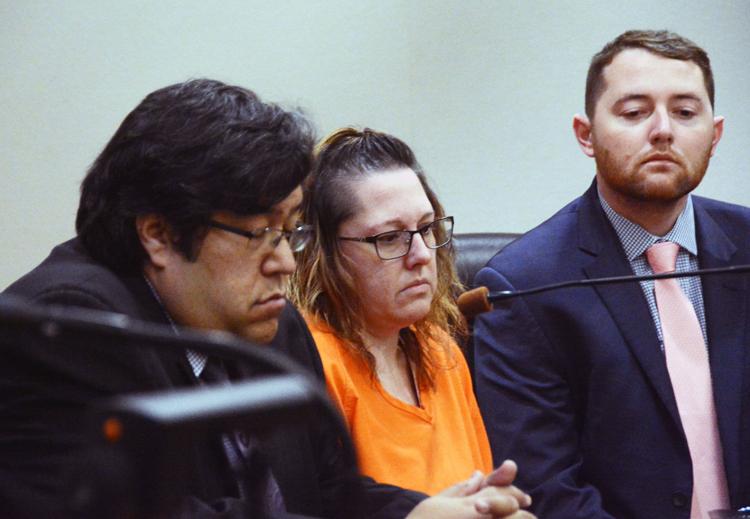 Wenzel and Van Wagner in courtroom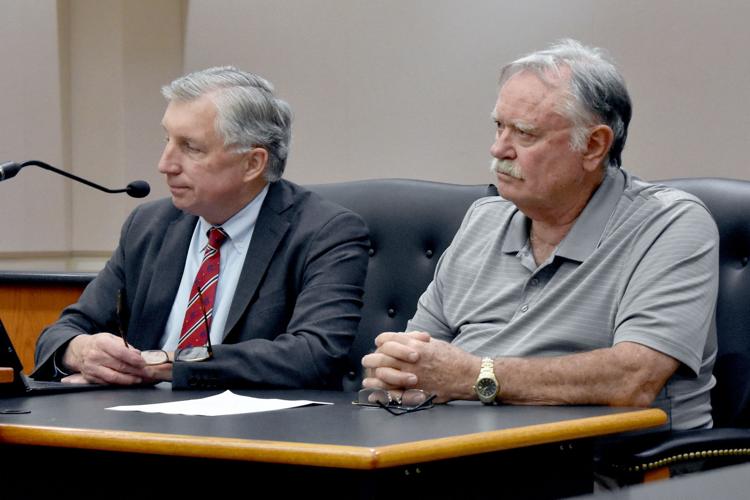 062019-sauk-news-police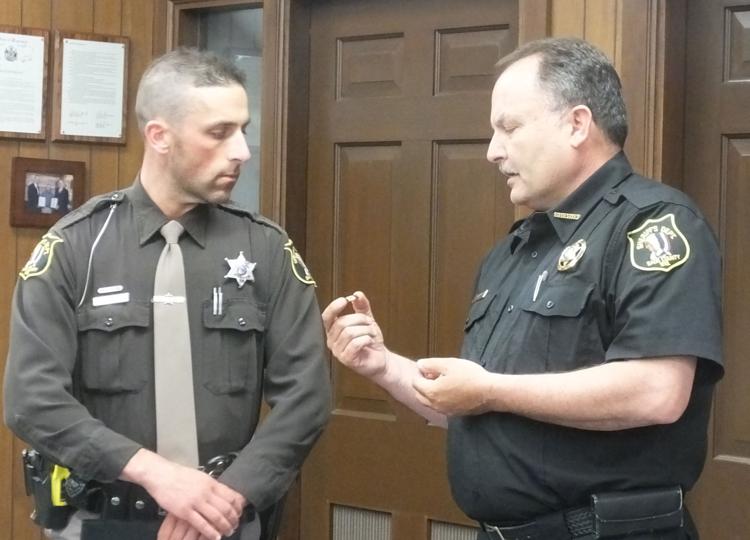 Judge Klicko and attorneys Martinez and Spoentgen
Amber Lundgren homicide hearing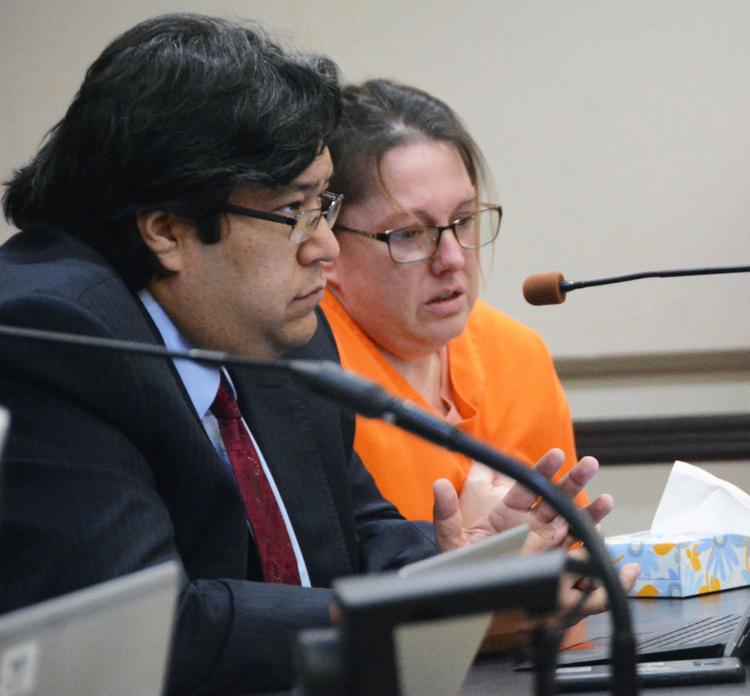 Riley Roth at sentencing hearing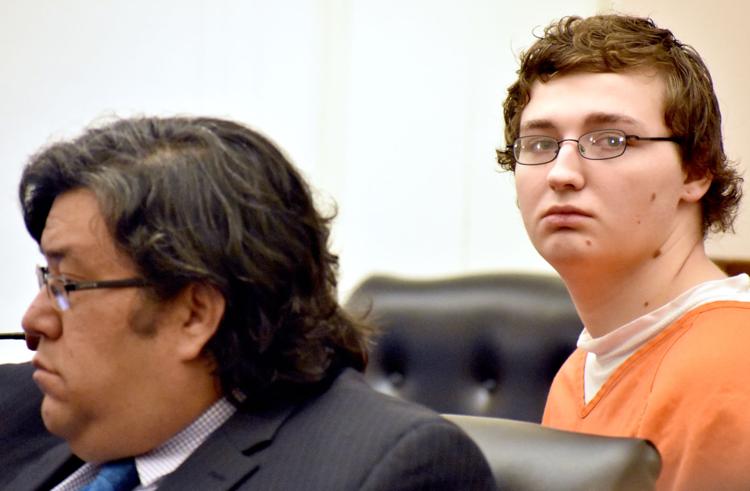 Nigerian woman gets 3 years prison in Reedsburg fasting death case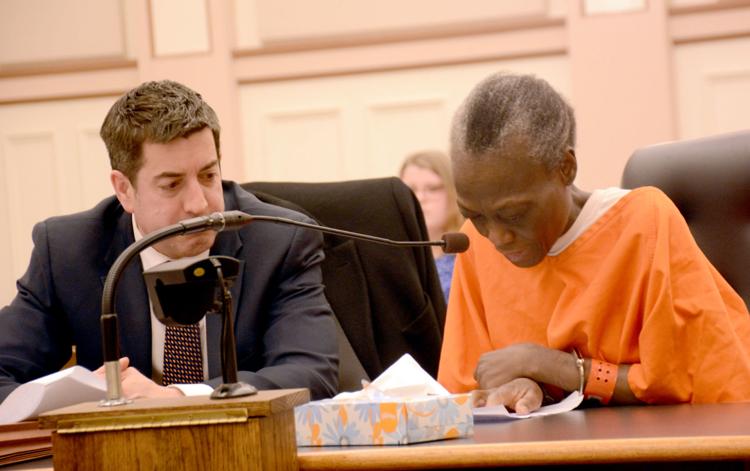 Follow Bridget on Twitter @cookebridget or contact her at 608-745-3513.