A former Illinois man, who fled from police and led officers in multiple counties on a chase and prompted a short-lived Amber Alert out of concern he had taken a girl with him against her will, was recently sentenced in Sauk County Circuit Court.
Austin James Dailey, 19, of Baraboo, was found guilty of felony driving a vehicle without consent of the owner and eluding an officer with a vehicle after pleading no contest June 22.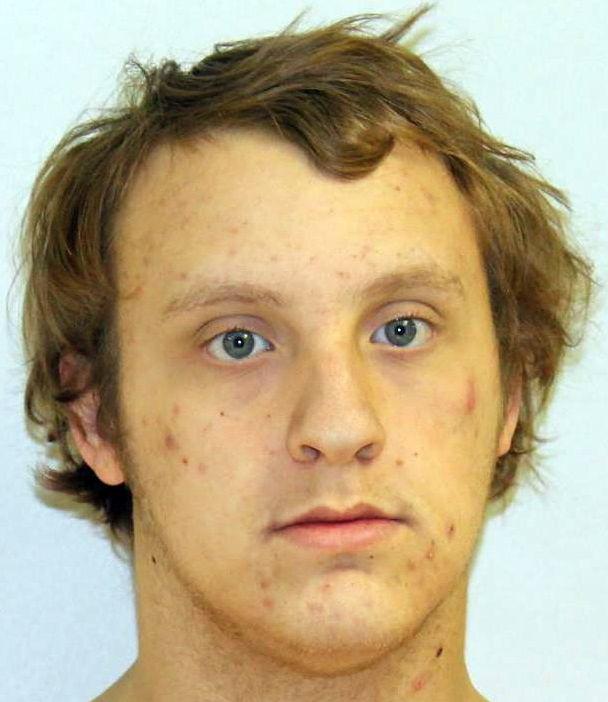 Circuit Court Judge Wendy J.N. Klicko sentenced Dailey to 12 years of probation. If Dailey violates the terms, which includes no contact with girls under 18 unless they are relatives under supervision, no contact with the 15-year-old girl or her home, family, school or workplace and required sex offender treatment, he will be sent to jail for 18 months.
Dailey had a warrant out for his arrest at the time. He had not returned to the Sauk County Jail Huber Center while serving time for violating the terms of a deferred prosecution agreement, arranged after he was charged with sexual contact with a child.
For a felony charge of escaping criminal arrest Feb. 13, Klicko also sentenced Dailey to six years of probation with a caveat that he be sent to jail for nine months if he violates any of the same conditions.
Dailey will continue to receive Huber work release privileges.
His deferred sentence was also revoked. Klicko sentenced him to an additional six years of probation for a felony charge of causing mental harm to a child in February 2018. For misdemeanor charges of exposing genitals to a child close in age and sexual contact with a child aged 15 while under 19, Dailey was sentenced to 14 months in jail with Huber privileges. As part of the original agreement, he was supposed to be on probation for three years, but he had violated its conditions in January, putting him in Sauk County Jail for six months.
According to the criminal complaint, Dailey had been in a relationship with a different 14-year-old girl when he was 17. The girl told officers he initiated sexual contact by touching her while she was trying to sleep in February 2018. Three other sexual encounters took place until May of that year when she told Dailey to stop. The girl said they were not her idea and that she wanted to "just cuddle and talk."
When Dailey didn't return to jail Feb. 13, a warrant was issued for his arrest. Dailey was pulled over by a Baraboo Police officer after he recognized a gray 2012 Journey SUV as reported stolen by the owner. The officer noted Dailey and 15-year-old Kiera L. Krumenauer were in the vehicle, but Dailey drove away before the traffic stop could be completed.
Baraboo Police Chief Mark Schauf said at the time the department received information indicating the girl was possibly afraid and didn't want to be traveling with Dailey, so an Amber Alert was issued. It was cancelled shortly after when the girl was found safely at home.
Dailey had fled officers and headed south. According to the Green County Sheriff's Office, deputies saw the stolen vehicle entering Monroe along Highway 69 and attempted to stop it only for Dailey to drive away again. Monroe Police and Wisconsin State Patrol officers followed Dailey to the state line where he crossed the Illinois border into Stephenson County. Sheriff's deputies there continued the chase until Dailey crashed into another vehicle, attempting to run away on foot before being arrested.
Drew Bulin testifies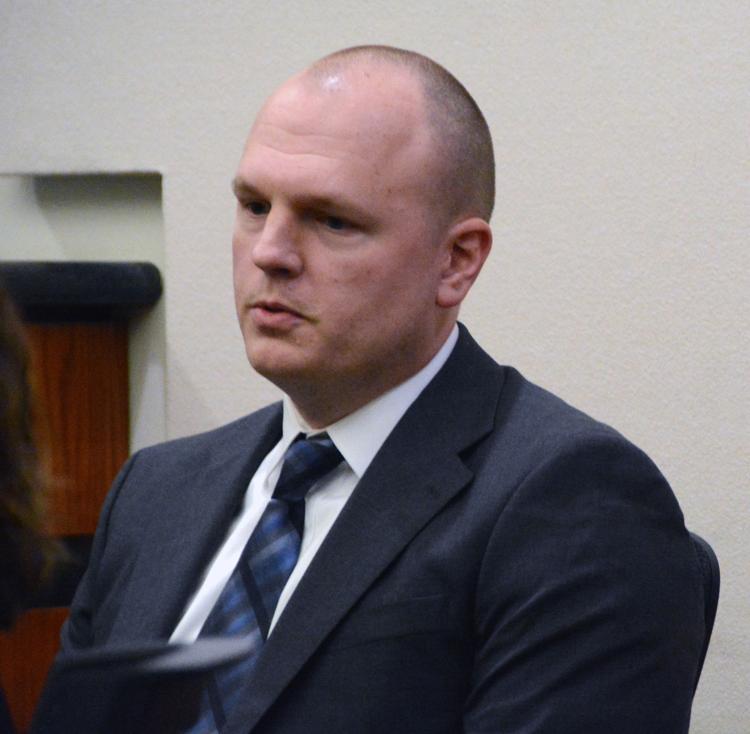 Medflight near Baraboo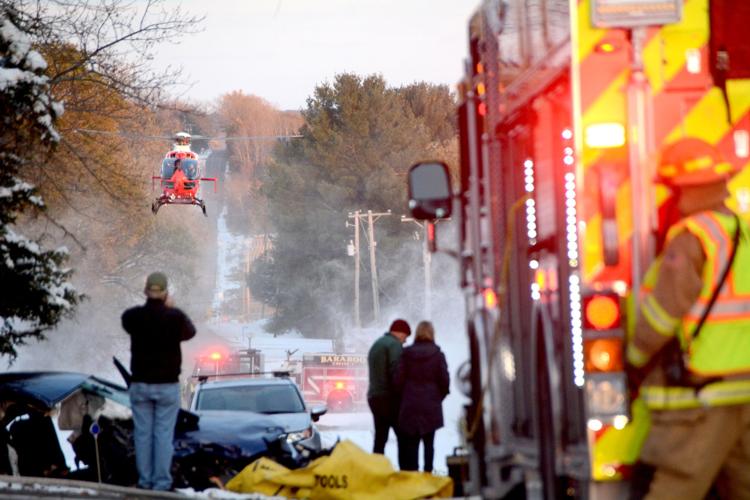 Amber Lundgren in shackles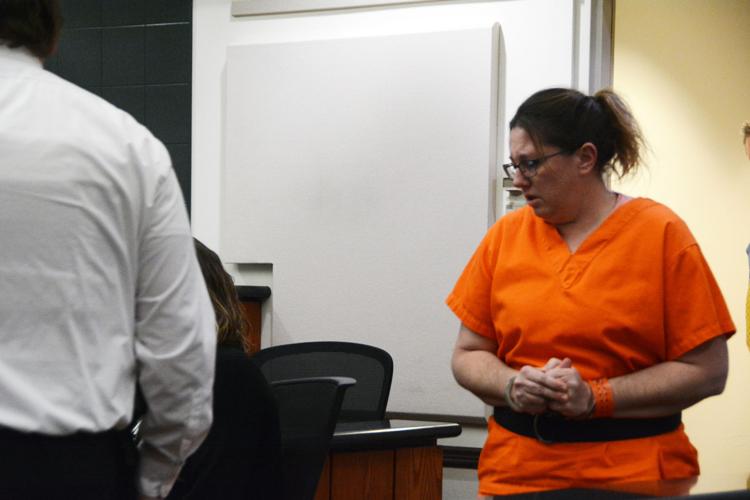 Judge sets $250K bond for Pulvermacher in Baraboo homicide case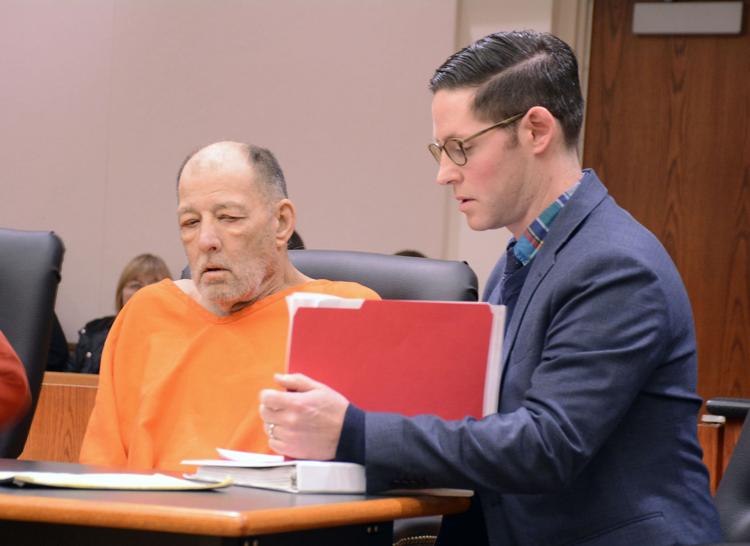 Mike Albrecht sworn in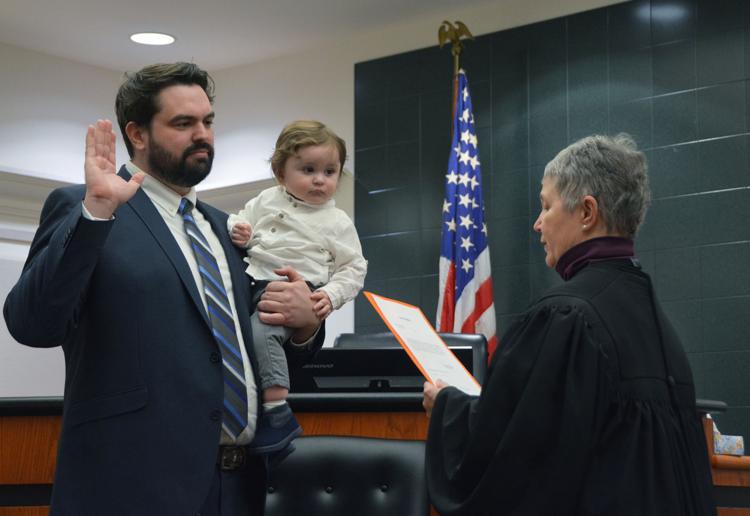 Car vs. trees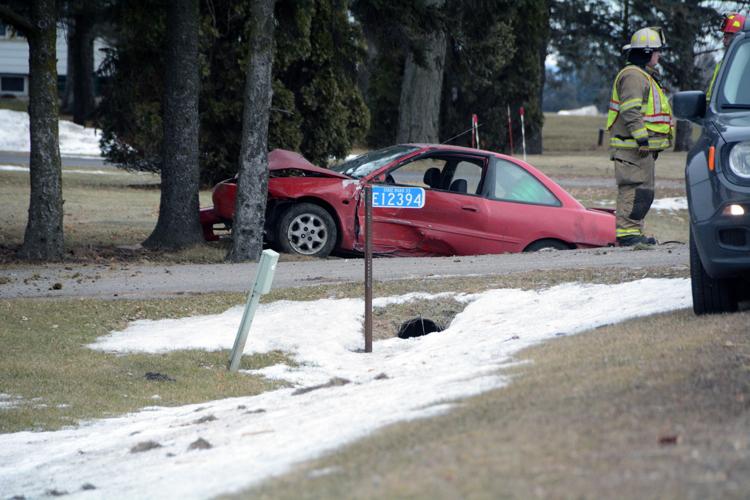 Amber Lundgren hearing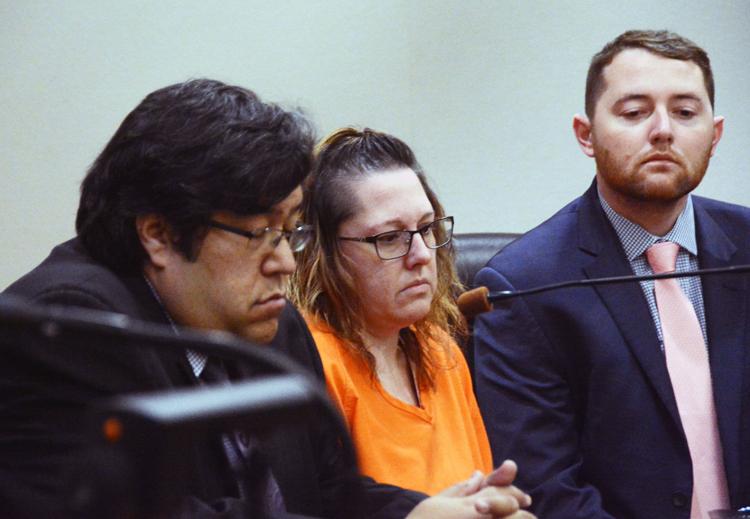 Wenzel and Van Wagner in courtroom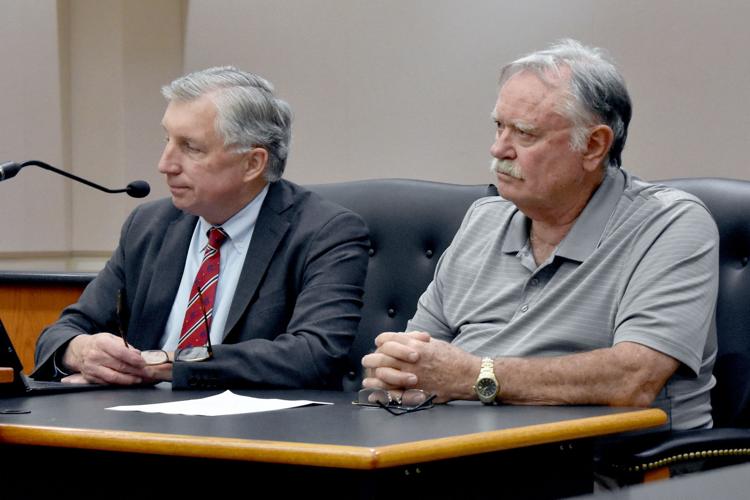 062019-sauk-news-police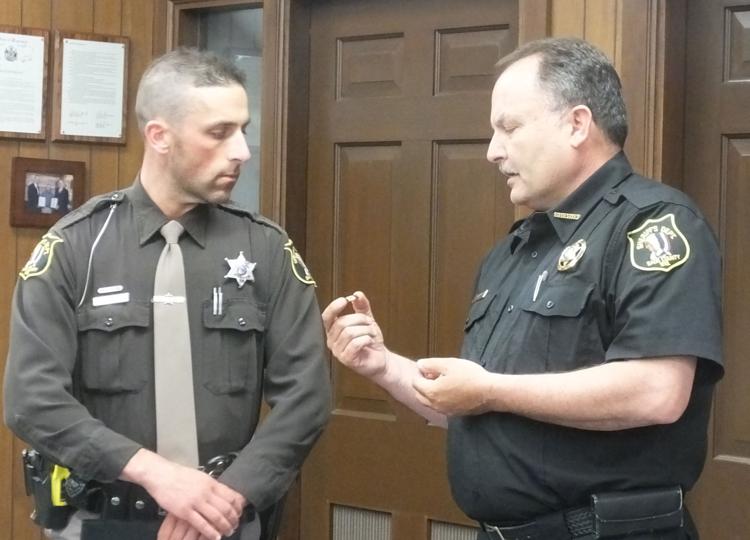 Judge Klicko and attorneys Martinez and Spoentgen
Amber Lundgren homicide hearing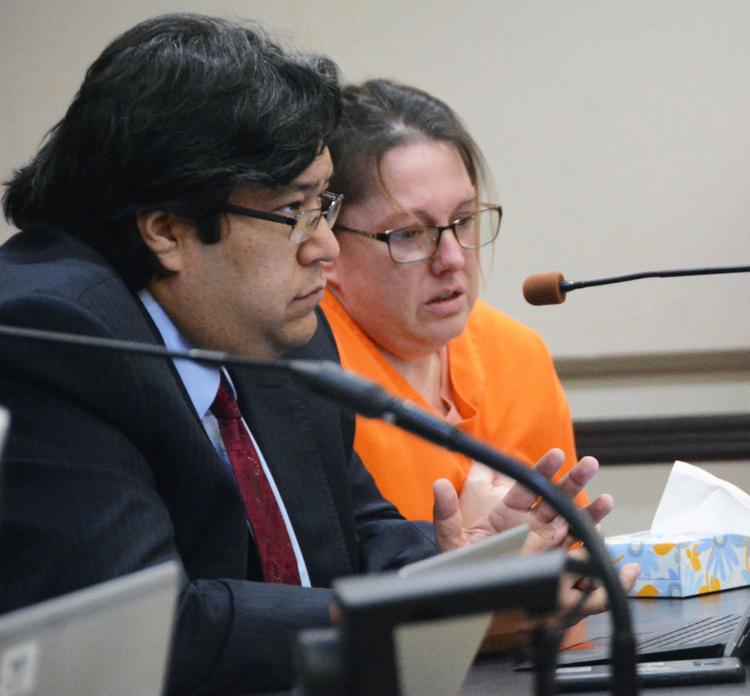 Riley Roth at sentencing hearing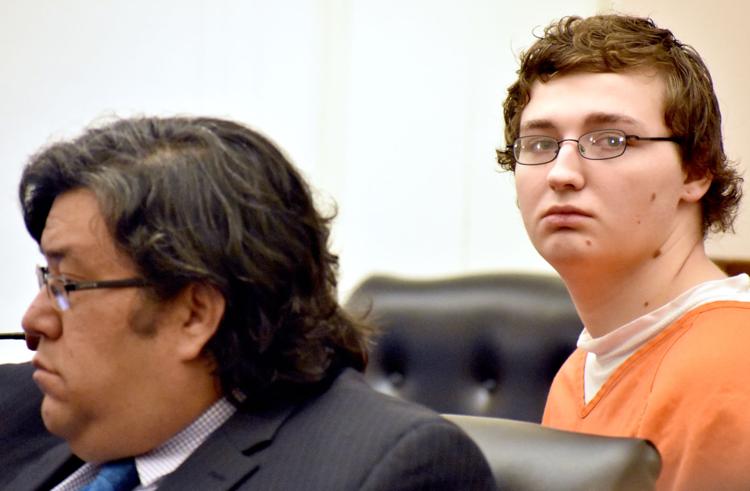 Nigerian woman gets 3 years prison in Reedsburg fasting death case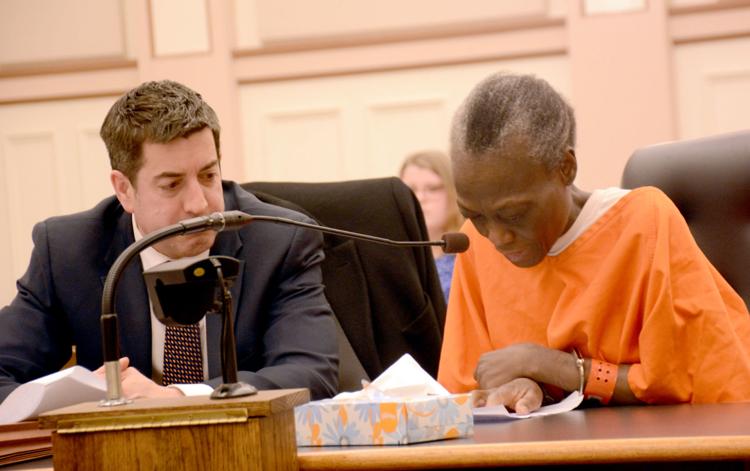 Follow Bridget on Twitter @cookebridget or contact her at 608-745-3513.
Sign up for our Crime & Courts newsletter
Get the latest in local public safety news with this weekly email.