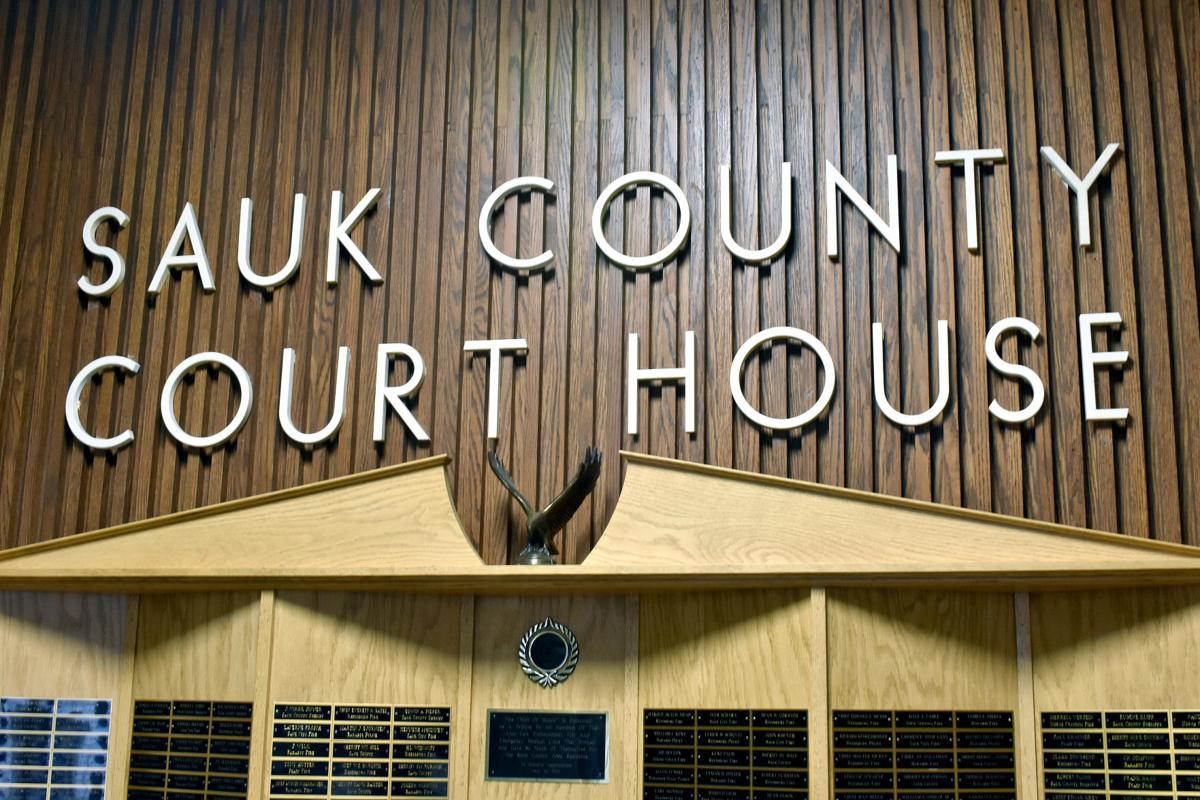 A Baraboo man was found guilty of felony arson Tuesday after officials found he had attempted to set fire to his neighbor's home in 2016.
Timothy A. Larsen, 46, was sentenced to 12 months in Sauk County Jail and eight years of probation.
Larsen was charged after detectives investigated concerns of arson at his neighbor's home in the 500 block of Sixth Avenue. Police were looking into reports of suspected arson within the block over several years, which were reported by witnesses.
In the September 2016 case, Larsen was one of the people who called in the fire. A responding officer saw flames coming from the lower portion of the house, according to the criminal complaint. Larsen told authorities he was walking his dog and heard a bang in the home. Owners of the residence had recently moved out.
According to the complaint, investigators could not find any signs that the fire had been started by a heating source or faulty electrical wiring. They did find a tea light type candle burning near the exterior of the house.
Police interviewed two girls who told officers they were playing at a nearby school ground when they saw a person who looked like Larsen walk up to the home's storm door and toss something that was already lit inside. The person then looked back at the girls.
After the report, police reviewed surveillance footage nearby to verify the girls had been at the playground when they claimed to be. Larsen denied the accusation in an interview with a detective.
The odds of a DNA match worked against Larsen. When officers sent a sample of his DNA to the Wisconsin State Crime Lab, tests determined that it matched DNA found on the candle found outside the home. According to the complaint, a likely match was 1 in 7 trillion.
According to court records, Larsen was convicted of felony arson to property that isn't a building in March 1996 and was sentenced to four years in state prison.
In July 2011, Larsen's own home on that block burned down, according to an article in the Baraboo News Republic. He told the News Republic at the time that he was walking his two dogs when he turned around a corner to see emergency workers in front of his home.
Though Larsen's significant other said she was sleeping inside the home when the fire started, she was able to get out of the building. She was treated at St. Clare Hospital in Baraboo for smoke inhalation and later released. The fire claimed the couple's cat. A pet guinea pig was revived with oxygen.
Larsen is set to begin his jail time April 4.
Follow Bridget on Twitter @cookebridget or contact her at 608-745-3513.
Sign up for our Crime & Courts newsletter
Get the latest in local public safety news with this weekly email.