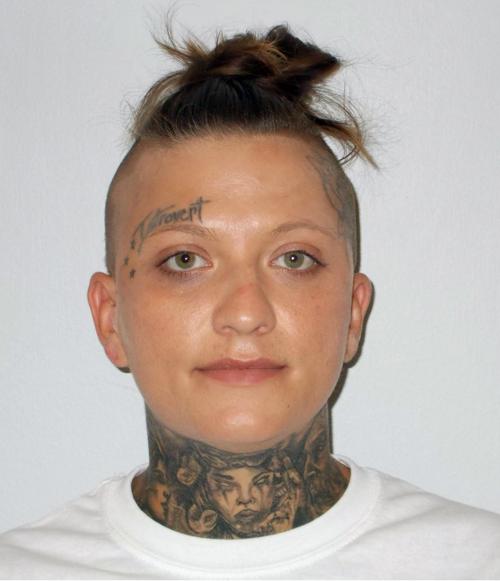 A Baraboo woman charged with two driving while intoxicated felonies, one involving a child under 16, was recently sentenced to six months in jail and five years of probation.
Whitney E. Jacobson's driver's license also has been revoked for the next 48 months, followed by 48 months of a vehicle ignition interlock. Sauk County Circuit Court Judge Patricia Barrett sentenced Jacobson to six months of jail time with Huber privileges and the stipulation to take part in the Sauk County Adult Treatment Court and to seek full-time employment.
Jacobson, 29, was charged separately on OWI charges. According to the criminal complaint, Lake Delton Police Officer Josh Hammermeister questioned Jacobson at the Lake Delton Travelmart at 4 p.m. March 16 after a caller reported seeing her leave Knucklehead's Entertainment noticeably intoxicated and leaving with a child in a silver Pontiac and provided a license plate number.
When the officer saw the vehicle in the parking lot of the convenience store, he entered the building and found Jacobson allegedly staggering as she approached the service counter. According to the complaint, initially Jacobson said she had been driven to the store by friends, but the caller had identified Jacobson by notable neck and hand tattoos as well as her clothing. She then told officers that a man who was with the child had driven her, but according to the complaint, the child called Jacobson a liar and yelled that she had driven the vehicle.
The child expressed fear at being driven by Jacobson when talking to authorities. The man told officers he didn't think Jacobson should drive after observing her drink at Knucklehead's.
Jacobson became visibly upset, per the complaint, while answering questions and said she was not in the condition to drive, still denying she had driven there from the bar. She refused to perform field sobriety tests, allegedly telling officers "she knew" they would "arrest her anyways." She also refused to take a breathalyzer and said she would not submit to a blood test.
According to the complaint, she was booked into the Sauk County Jail around 7:30 p.m. and a breath test around midnight indicated her blood alcohol content was 0.089%, over the legal limit to drive.
Court records show Jacobson was convicted of driving while intoxicated in December 2012 and March 2019. Jacobson's license had been revoked at the time of her arrest. Jacobson was sentenced to six months in jail and four years of probation for the felony charge of driving intoxicated with a passenger under 16. The other two counts were dismissed by the Sauk County District Attorney's Office.
In May 2019, Jacobson was charged with a fourth-offense of driving while intoxicated, driving with a prohibited alcohol content, felony bail jumping, tampering with an ignition interlock device and driving with a revoked license.
According to the criminal complaint in that case, Jacobson was pulled over by Baraboo Police Officer Nick Burch after allegedly driving 63 mph in a 45 mph zone with slurred speech while smoking a cigarette at 7:30 p.m. May 25. The officer spotted an alcoholic seltzer in the center console, which Jacobson allegedly admitted to having "a little bit" but told Burch it belonged to a friend. When the officer ran Jacobson's information, he noted she had a 0.02 BAC restriction and was supposed to have an interlock device though he noticed the lack of one in the vehicle.
In speaking with Detective Jeff Shimon, Jacobson allegedly admitted to consuming alcohol, namely a White Claw hard seltzer, and failed field sobriety tests. Jacobson's blood alcohol content was 0.198% according to blood sample results returned June 20.
Jacobson was sentenced to six months and four years after pleading no contest Aug. 6 to the felony OWI, driving with a revoked license and bail jumping. The misdemeanors were dismissed but "read in," meaning they were considered in the sentencing. Both sentences can be served at the same time.
Follow Bridget on Twitter @cookebridget or contact her at 608-745-3513.
Sign up for our Crime & Courts newsletter
Get the latest in local public safety news with this weekly email.