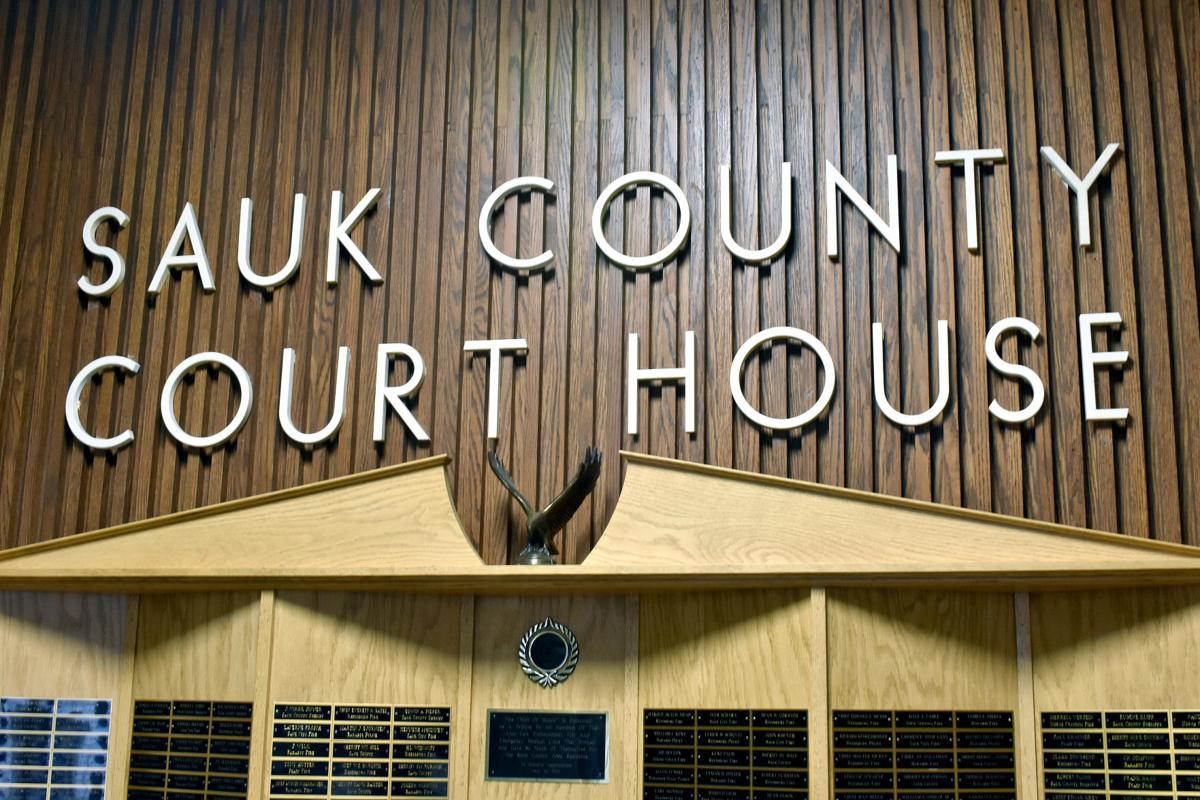 A woman facing multiple felony drug-related charges was recently sentenced to probation in Sauk County Circuit Court.
Loralei L. Morgan Schmidtke, 50, of Baraboo and formerly of Portage, was sentenced to 24 months of probation Dec. 9 after pleading no contest to a felony charge of possession of methamphetamine. Other charges, possession of THC second offense, possession of drug paraphernalia and felony bail jumping, were dismissed but "read in," meaning they were factored into the sentencing.
The charges stem from November 2018 when Wisconsin Dells Police Officer Scott Cobbs found Schmidtke leaving the Polynesian Water Park Hotel with items that did not belong to her. The previous day, she had been discovered in the hotel housekeeping closet and asked to leave.
According to the complaint, the hotel's housekeeping manager called police the next day after three employees noticed Schmidtke had a luggage cart with a laundry basket, a blow dryer, kitchen utensils, towels, blankets, multiple ice buckets and an extension cord.
You have free articles remaining.
In talking to Cobbs, Schmidtke admitted to having recently been released from Sauk County Jail.
She also had a guitar case on her back and was maneuvering a bag with wheels as well as a crossbody purse. When Schmidtke was arrested, officers searched the items and found paraphernalia related to drug use and a substance identified as methamphetamine. There was also a pipe with a small amount of residue found to contain THC.
Schmidtke had been charged with possession of methamphetamine, resisting or obstructing an officer, possession of THC, possession of drug paraphernalia and bail jumping in July 2018 related to a traffic stop in Portage when a police officer stopped a vehicle with three people who were arrested after methamphetamine and marijuana were discovered in the car.
She pleaded no contest in September 2018 to the obstruction and THC charges and sentenced to two years of probation. However, it was revoked and she was ordered to spend about three months in jail in June after being credited with more than seven months served.
As conditions of her current probation, Schmidtke was ordered to submit a DNA sample and maintain absolute sobriety in addition to not possessing any controlled substances without a prescription and notification to her parole agent. She was also ordered to undergo a drug treatment program and must pay $518 in court costs.