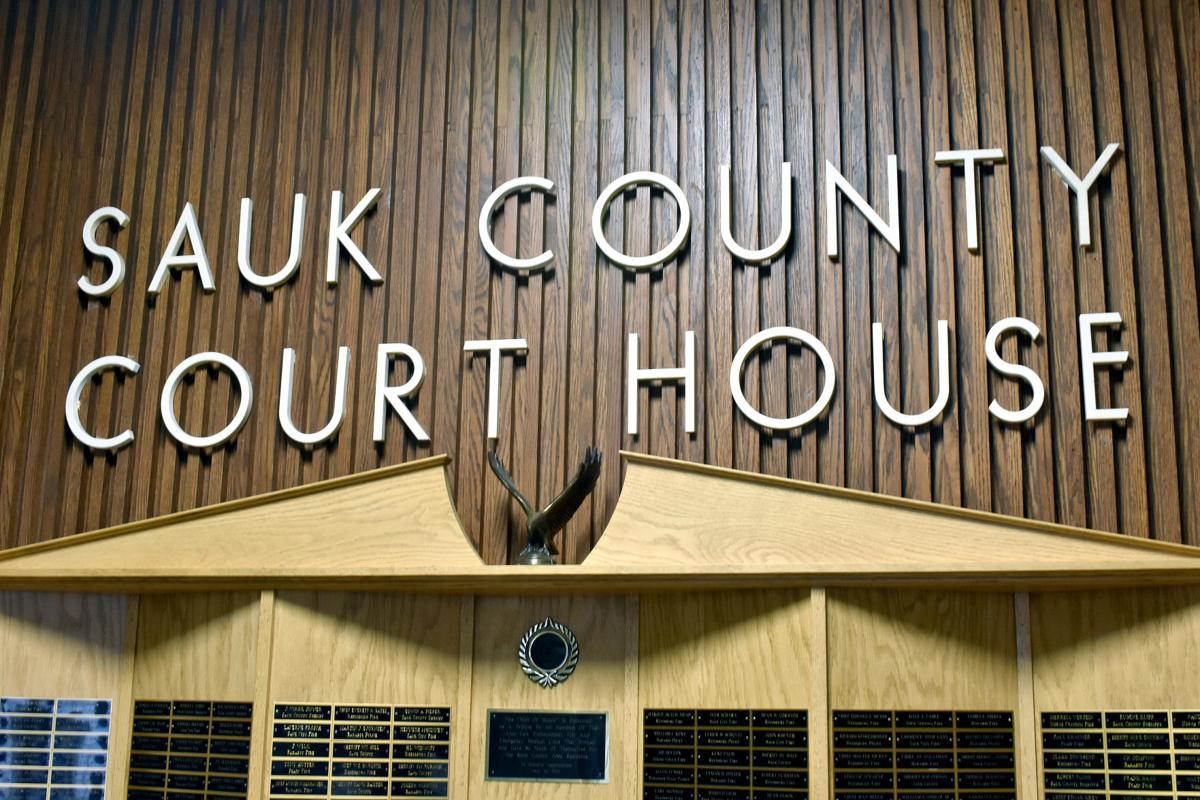 A man with a history of burglary was charged Thursday in two separate incidents of stealing from a Baraboo storage business and the Polynesian Water Park Hotel in Wisconsin Dells.
Barry W. Riddle, 38, of Lyndon, faces seven Class F felony counts of burglary as a repeater related to multiple thefts at Mini-Warehouse Storage, 804 Lynn Ave. in Baraboo, in early August.
According to the criminal complaint, the manager of the self-storage business discovered damage to a number of units. It was later discovered that a total of 18 were initially damaged between Aug. 4 and Aug. 6 and that 13 were entered by a burglary suspect.
The manager told a Baraboo police officer that a maintenance worker had discovered trim from the units thrown on the roof of the structure. Units were accessed by someone who pried trim from the lock side of the unit door. The officer identified which units were illegally entered because the lock made marks on the side wall when the door was swung open.
The facility's manager also said that though the business has security cameras, they did not record anything suspicious and that no cameras were aimed at the area where the units were accessed.
Officers received a number of calls from storage unit owners. Reported stolen items included things like $2,000 in family heirloom jewelry and a diamond-encrusted gold watch; a Craftsman snowblower worth about $700 and a small tool set; a leaf blower and lawn mower; and paintball guns, gun parts and gear.
The manager called Baraboo police again around 8 a.m., Aug. 10 and told a responding officer he had put trail cams near the units that had been targeted in the previous burglary. Images captured in the cams showed a man wearing a red and black jacket taking items from units the manager said he had not rented and putting them into a red Jeep Cherokee. A partial license plate number taken from the photos was run but the owner could not be identified by authorities.
Through social media postings of the images, authorities were able to get information that the suspect was named "Barry" and that he lived near County J northwest of Wisconsin Dells. By reviewing police records, an officer was able to identify Riddle, who was on parole after being found guilty of felony burglary in January 2006.
Formerly of Reedsburg, Riddle was also charged with aiding burglars of the Reedsburg Country Club in 2015.
Callers also reported a 20-year-old Snap-on Tools jacket valued at $200 to $300 by the owner, a TREK 21 or 28 speed bike valued at about $600 and about $300 worth of rims and wheels. Riddle was wearing the jacket in the trail cam images.
Detectives spoke to Riddle's girlfriend Sept. 18, who said she had been to the storage units with Riddle before and that the man in the photos was "probably" Riddle. She also said the red Jeep was owned by a customer who had requested repairs be done by Riddle. His girlfriend also said she had gone with Riddle to a pawn shop to sell a TREK bike, had heard him talking about selling a new snowblower and that she had seen him wearing the Snap-on jacket.
She was also with Riddle when he broke into a number of hotel rooms Sept. 30 at the Polynesian in Wisconsin Dells. An officer with the Wisconsin Dells Police Department met with someone staying at the hotel to learn their Swiss brand luggage with checks and paperwork, as well as a Kindle, laptop and bottle of Maker's Mark whiskey were missing from their room when they returned from breakfast. The theft totaled about $1,600. The man also told the officer his car keys were missing.
The manager of the hotel discovered multiple rooms on the same floor had been broken into after a housekeeping closet door was forced open and a master key card stolen. About $500 to $1,000 in estimated damage had been done to the hotel.
Another guest reported about $1,000 of items stolen from their room, which included suitcases and duffle bags with boots, sweatshirts, sweatpants, socks, a shaving kit and a box of Cheerios.
When speaking to the theft victims in the parking lot, the officer noticed a woman walking with luggage similar to the items reported missing. Upon questioning, the woman said a stranger gave it to her, but once pressed further admitted that she and Riddle were homeless. She hadn't showered in about a week, she said, and at some point Riddle had approached her to ask whether she wanted a shower. She told the officer she had "learned not to ask" about things Riddle does and went to take a shower before being given the luggage to leave.
Authorities arrested Riddle when management saw him leaving the hotel with a yellow trash can on wheels, which he had covered with his coat. Officers found a bottle of Maker's Mark in the can and a laptop in a bag Riddle was carrying.
The Jeep that contained items belonging to Riddle and was parked in the hotel lot had been spray painted, but an officer identified it as previously being green. The VIN number had been removed and an ignition extension had been installed so it would start with a screwdriver. Once run through a diagnostic, the officer identified it as a vehicle reported stolen in Wisconsin Dells in early July.
The charges against Riddle carry a maximum prison sentence of more than 172 years and fines up to $345,000. He is next scheduled to appear in court Wednesday.
Sign up for our Crime & Courts newsletter
Get the latest in local public safety news with this weekly email.