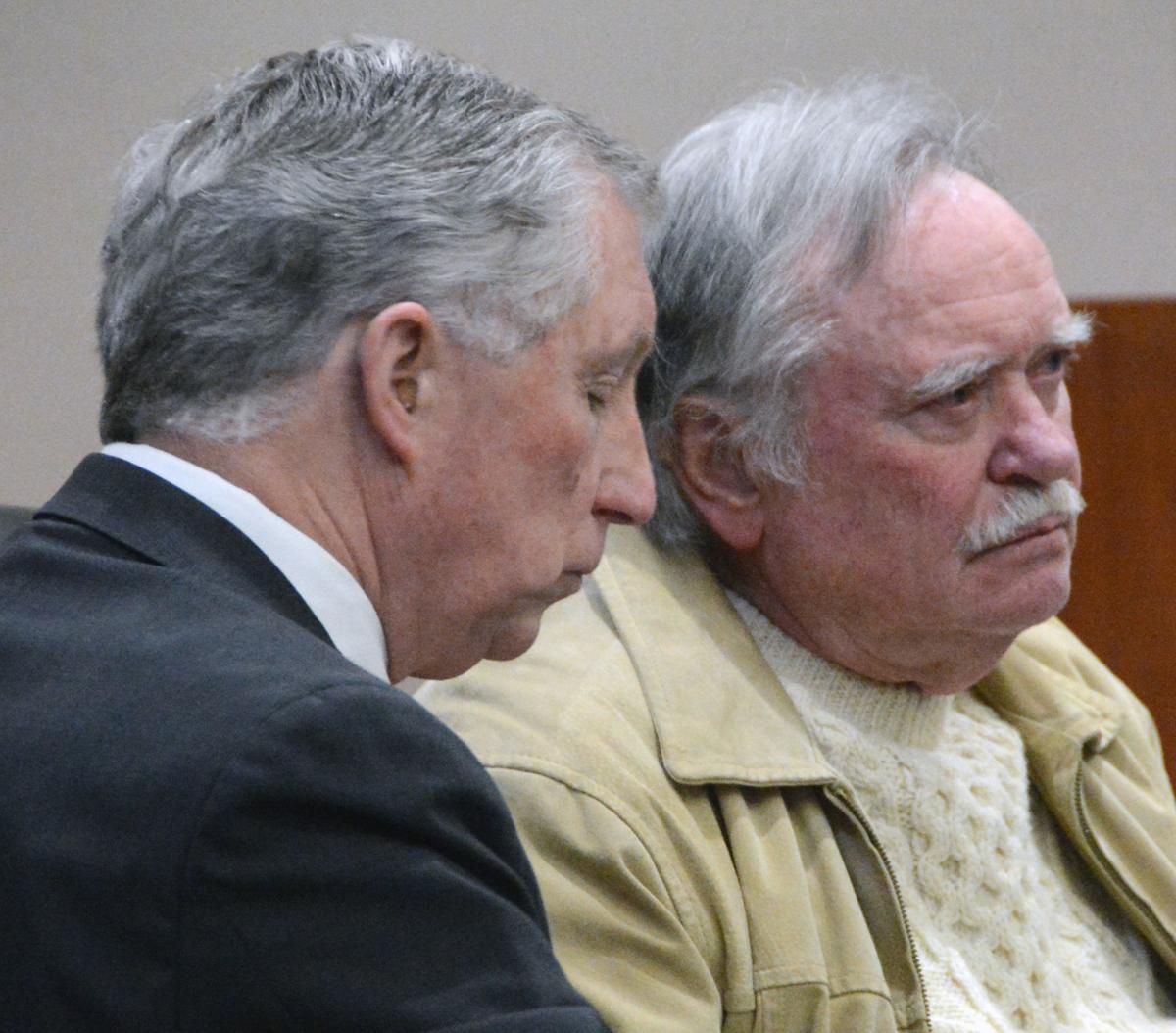 Former Sauk County Supervisor William F. Wenzel will go to prison for three years.
Wenzel, 73, of Prairie du Sac, resigned from his position on the county board in early March 2019, days after he was charged with five felony counts of possession of child pornography. He apologized in court Friday during his sentencing hearing.
"I'm deeply sorry for the damage I've done to myself, my family and the institution I represented for several years," Wenzel said.
Wenzel agreed to plead guilty to one charge Jan. 24 as part of an agreement between his attorney, Christopher Van Wagner of Madison, and state Assistant Attorney General David William Maas. All but one of Wenzel's charges were dismissed. The other four were "read in," which means the judge can consider them in sentencing.
Sauk County Circuit Court Judge Patricia Barrett decided that Wenzel will follow the mandatory minimum sentence for a single charge of felony possession of child pornography. He will have to serve the maximum extended supervision period of 10 years after his time in prison.
Maas, the prosecutor in the case, said the Wisconsin Department of Justice undercover agents were able to download images of child sexual abuse that came from a computer using an internet service registered to Wenzel in January 2019.
"The defendant was indicating to that network that he had child pornography BitTorrents and child pornography files for trade," Maas said. "Agents were able to successfully download images of child pornography from the defendant's IP address."
Maas said Wenzel was on vacation out of state. Initially, authorities had planned a "ruse" to tell Wenzel his residence had been burglarized as a way to access the home before he could possibly destroy any evidence, but Maas said that turned out to be unnecessary. Wenzel returned and submitted to arrest voluntarily.
Charges were filed Feb. 22, 2019, after officers executed a search warrant on Wenzel's residence and seized a number of electronic devices. Maas said Friday authorities recovered more than 40 digital storage devices and more than 170 DVDs. Five of the discs had child sexual assault images on them.
The computer hard drive seized had "thousands of pictures of child pornography" with file names indicating they had been downloaded from multiple torrent sharing networks. Other devices with videos and images of child sexual abuse included five external hard drives and more than one smaller thumb drive.
Maas said the number of images, as in all of his cases, doesn't impact his consideration of how dangerous Wenzel may be. A large number of images, which are easy to access and download, doesn't indicate that Wenzel spent a period of months or years collecting them. However, Maas said "clearly he's a collector" and noted concerns over Wenzel's sharing of content "contributing to the efficiency of the network."
Maas outlined the harm images like the ones found on Wenzel's devices can cause victims by referencing a victim statement made in the Supreme Court case Paroline v. United States in which a young woman feels revictimized upon discovering the content created by her uncle was still being circulated years later. Van Wagner disagreed with the use of the word "dangerous" when referencing Wenzel. He said people who view images and videos of child sexual assault often don't understand the harm they're contributing to the victim and credited Maas with his presentation, which likely would help consumers of the illegal content understand the effect it has on the children in it.
Van Wagner also noted that there has been no evidence linking those who have been charged with possession of the abusive imagery and intentions of pedophilia, which lessens the potential impact of harm to the public. The attorney referenced a letter from Wenzel's daughter, Alexandra, which "makes it clear there are many parts of my client's character that are praiseworthy and commendable," he said.
Barrett voiced concern over a lack of understanding how the images of sexual assault can be harmful to the victims, especially given Wenzel's status as a parent.
"The fact that you have a daughter, one you clearly loved and nourished, I find it hard to believe that you did not realize that there but for the grace of God, in those images, goes your daughter," Barrett said.
Though Van Wagner noted some consensus of courts disagreeing with mandatory minimum sentences, Barrett said she believes the severity of crimes like those charged against Wenzel call for them.
Wenzel was fined $2,500 as part of his sentence. Under extended supervision, Wenzel must undergo sex offender treatment. He is required to register as a sex offender and submit a DNA sample to the court. He will also not be allowed to possess any devices which access the internet unless allowed by his parole agent for access to medical records, which Van Wagner argued was important because Wenzel has ongoing health concerns.
Follow Bridget on Twitter @cookebridget or contact her at 608-745-3513.
Sign up for our Crime & Courts newsletter
Get the latest in local public safety news with this weekly email.