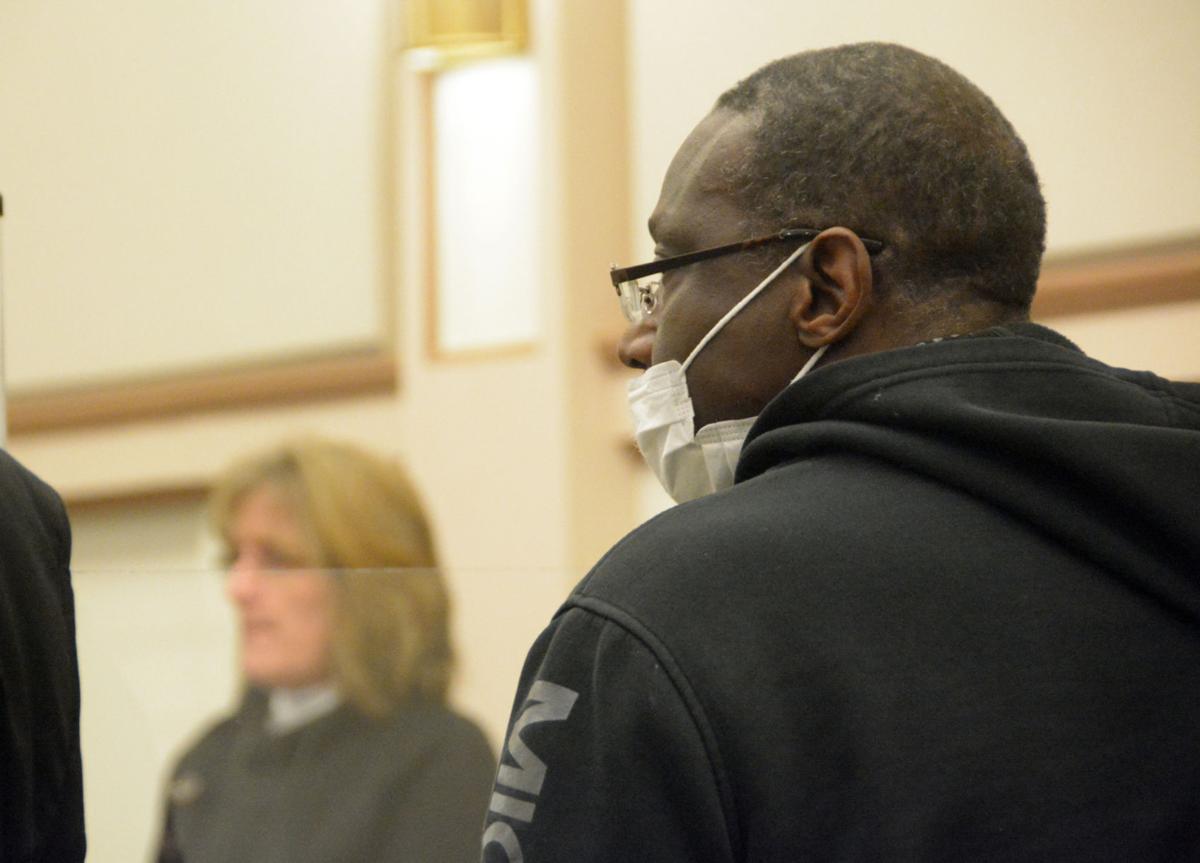 After four days of witness questioning, and roughly six hours of deliberation, the jury found 58-year-old Albart B. Shores of La Crosse guilty on all 15 counts he faced as the result of a fatal crash in October 2018.
Shores, formerly of Onalaska, was accused of causing the death of two men and severely injuring two others after hitting their 2009 GMC Yukon while driving a 2002 Volkswagen Golf. Shores and his passengers, then 23-year-old Shaquita V. Fajr, 19-year-old Tanganika Barber and a 2-year-old child, were uninjured.
The trial opened Monday with court actors separated by plexiglass dividers. Witnesses took the stand surrounded by a wall of plastic and instructed to remove their masks when they spoke. The precautions were a part of the first trial in Sauk County Circuit Court since the COVID-19 pandemic began.
Opening statements showed that Shores' attorney, Jeremiah Meyer-O'Day, intended to prove that the wind was a factor in the crash and even argued that the driver of the vehicle struck, David A. Howe, 60, of Menomonie, was killed because he hit the smaller vehicle first before his SUV struck the median and rolled. Howe and the front seat passenger, Scot Miller, 56, of Colfax, both died. Thomas D. Millar, 65, of Iron River, and Richard P. Schoenke were backseat passengers injured in the collision. Millar told the court that Howe was an experienced bus driver who owned the company Millar worked for driving buses as a retired teacher.
Meyer-O'Day argued that though Shores had a blood alcohol content of 0.094%, more than the legal limit to drive of 0.08%, roughly two hours after the crash and a traceable amount of cocaine in his system, Shores hadn't been driving recklessly. Both Barber and Shores testified supporting that argument.
The attorney also said the site of the crash was affected by a lack of action by law enforcement, noting that vehicles were driving over the debris and evidence for more than an hour before Wisconsin State Patrol troopers routed drivers away from that stretch of Interstate 94/90 in the town of Delton.
A witness to the crash told police that she and her son were worried about getting close to Shores' vehicle because he was driving erratically. A witness told a trooper that it looked like the Volkswagen came up quickly behind the Yukon, swerved as if to regain control, fishtailed and slid into the other vehicle.
The 15 felony charges against Shores included six counts of homicide by use of a vehicle, either intoxicated under or the use of a controlled substance, injury by use of a vehicle, drunk driving with a passenger under 16, driving under the influence of a controlled substance with a passenger under 16 and driving with a prohibited alcohol content with a passenger under 16.
Circuit Court Judge Patricia Barrett read all 15 guilty verdicts to the courtroom before allowing the jury to leave and ordering the conviction. Barrett revoked the $15,000 cash bond that Shores had been released on Aug. 26 and he was arrested. Barrett ordered a pre-sentence investigation and a sentencing hearing will be held in 90 days.
GALLERY: Sauk County cops, courts
'I'm sorry, that's all I can say'
Defense attorney Jeremiah Meyer-O'Day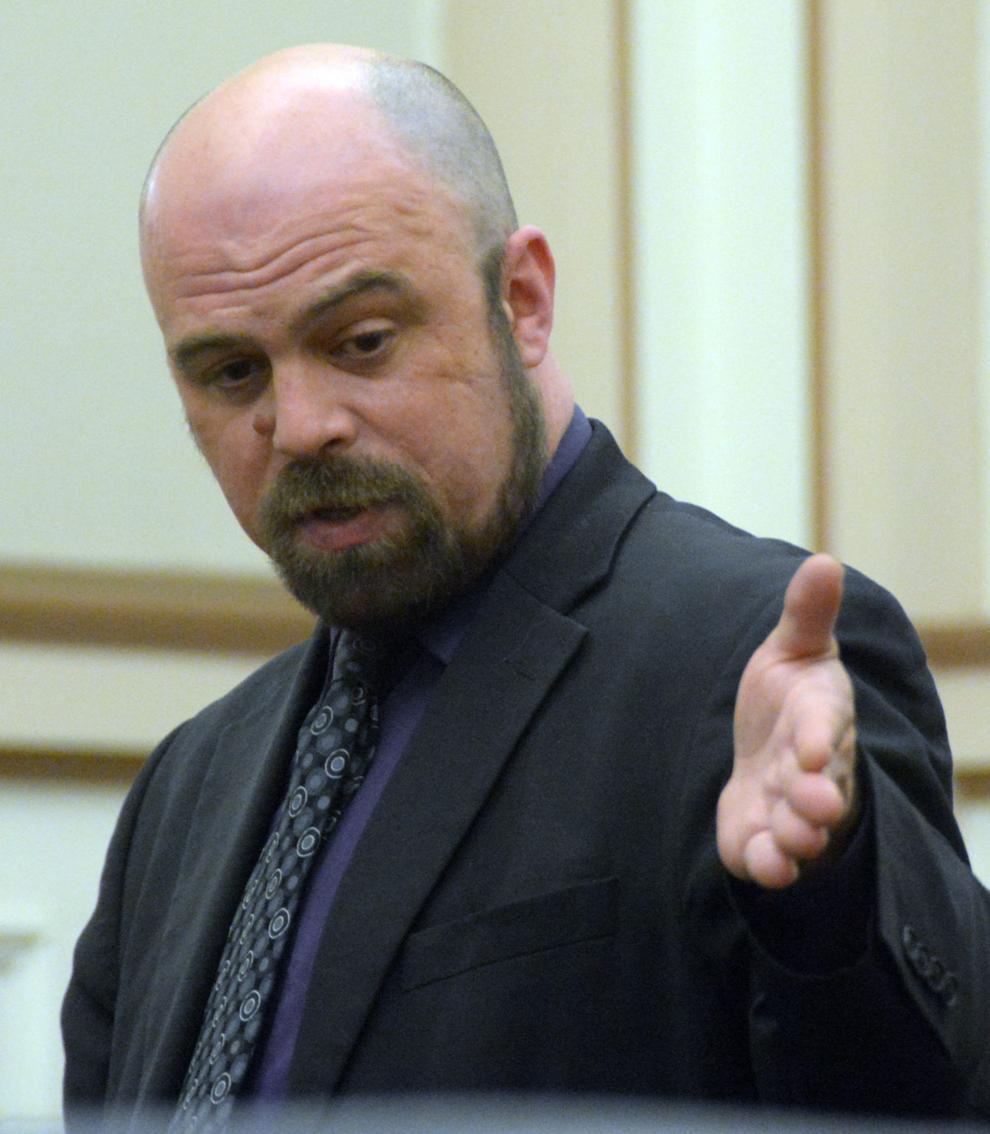 Drew Bulin testifies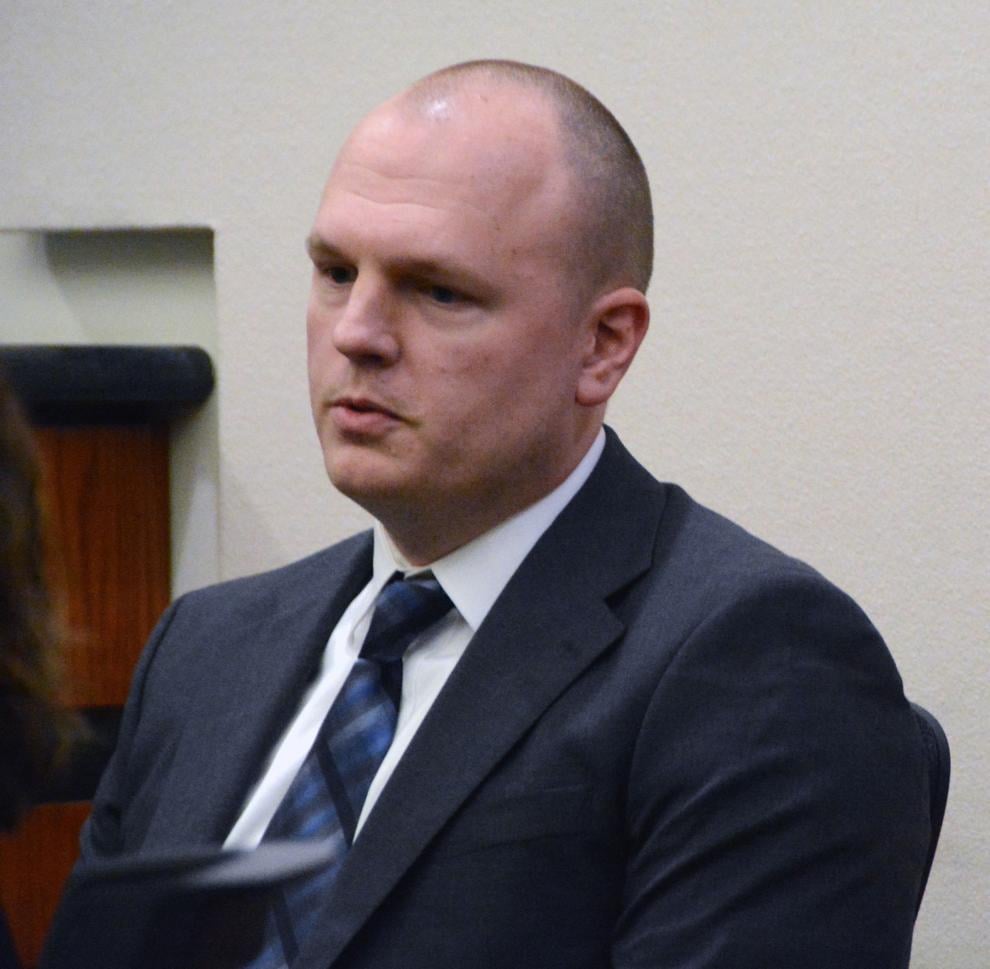 Medflight near Baraboo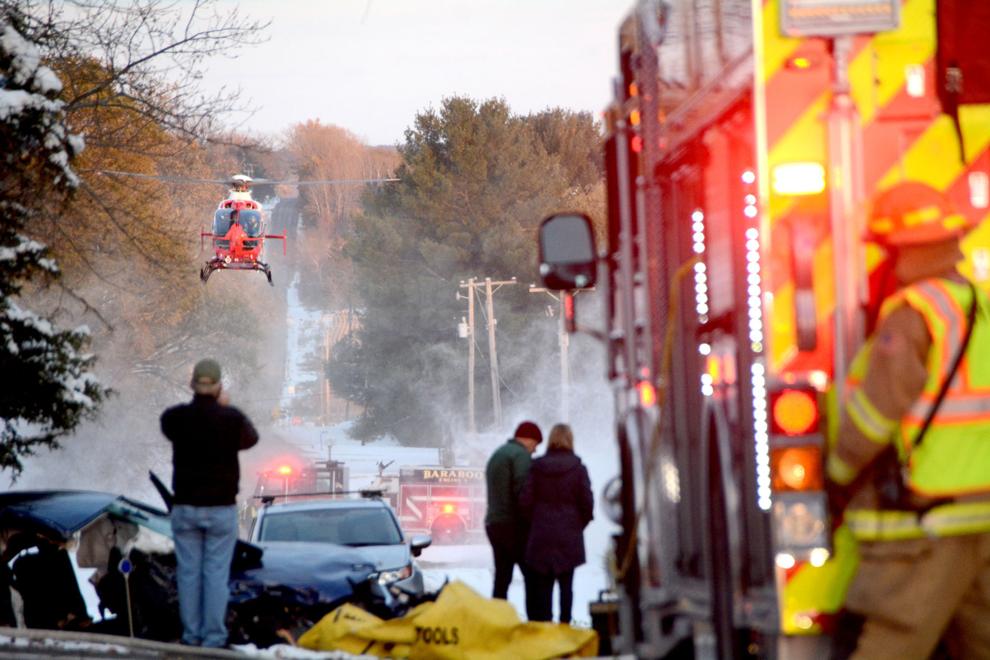 Sauk County Assistant District Attorney Rick Spoentgen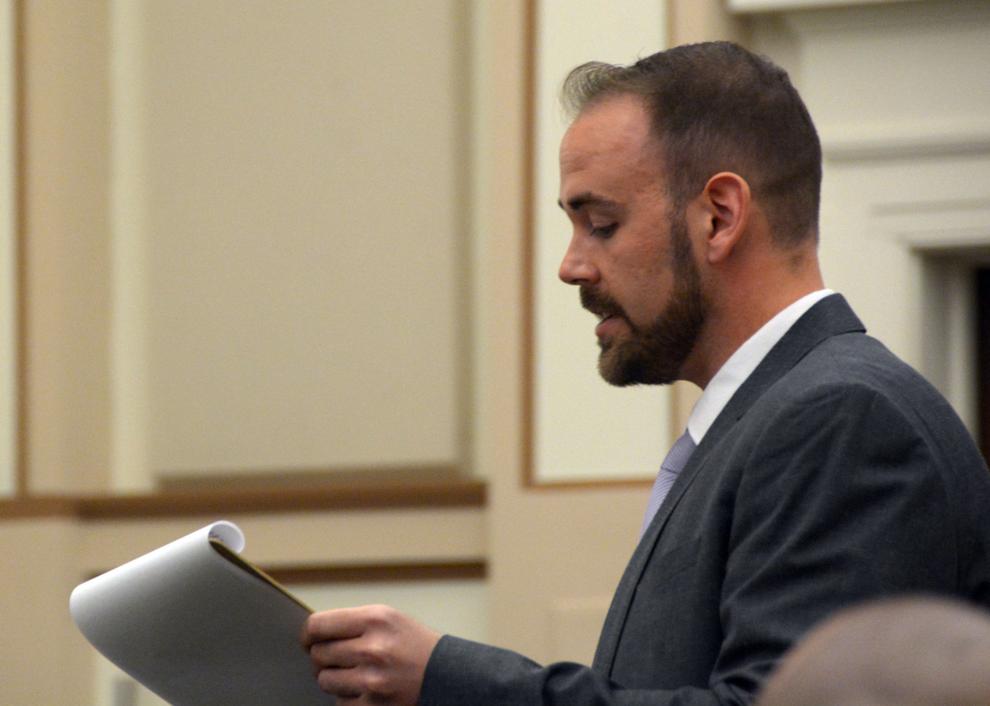 Amber Lundgren in shackles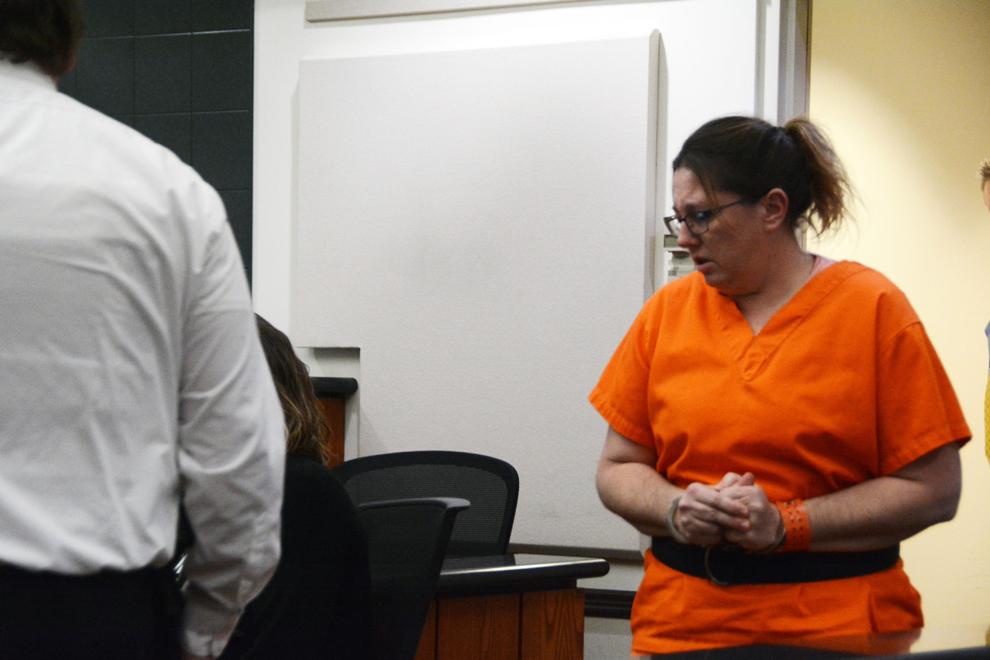 Albart B. Shores trial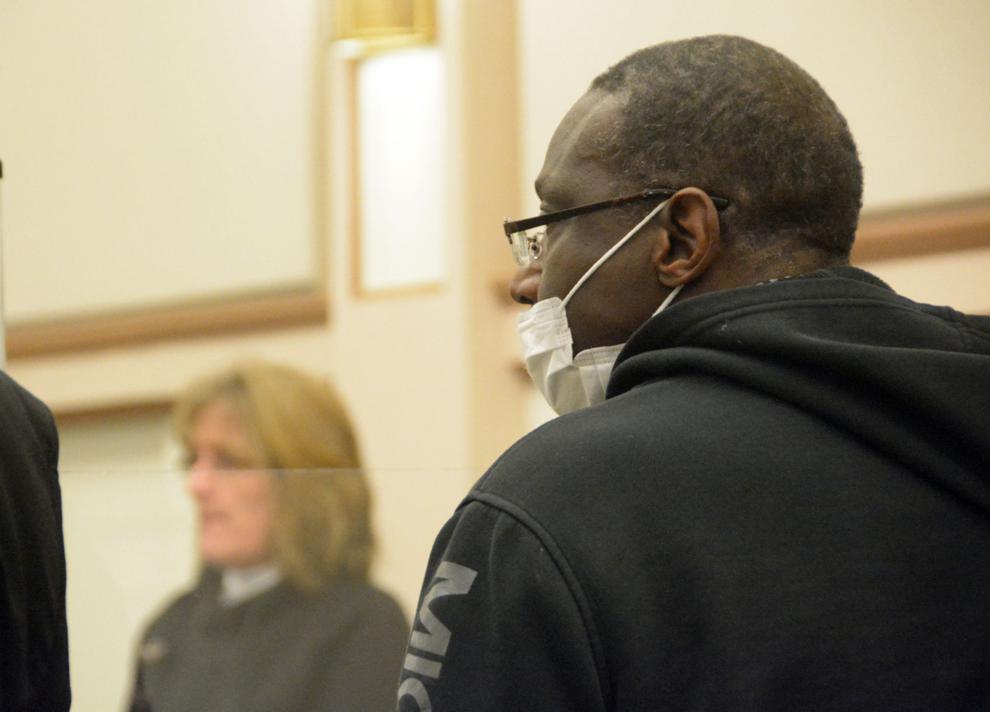 Judge sets $250K bond for Pulvermacher in Baraboo homicide case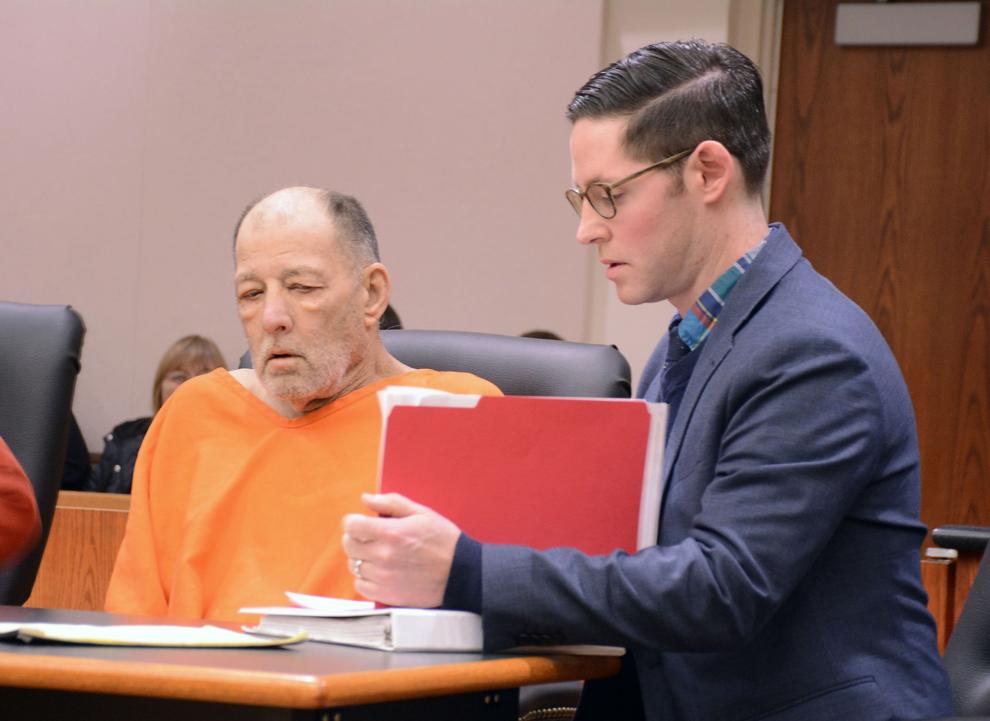 Mike Albrecht sworn in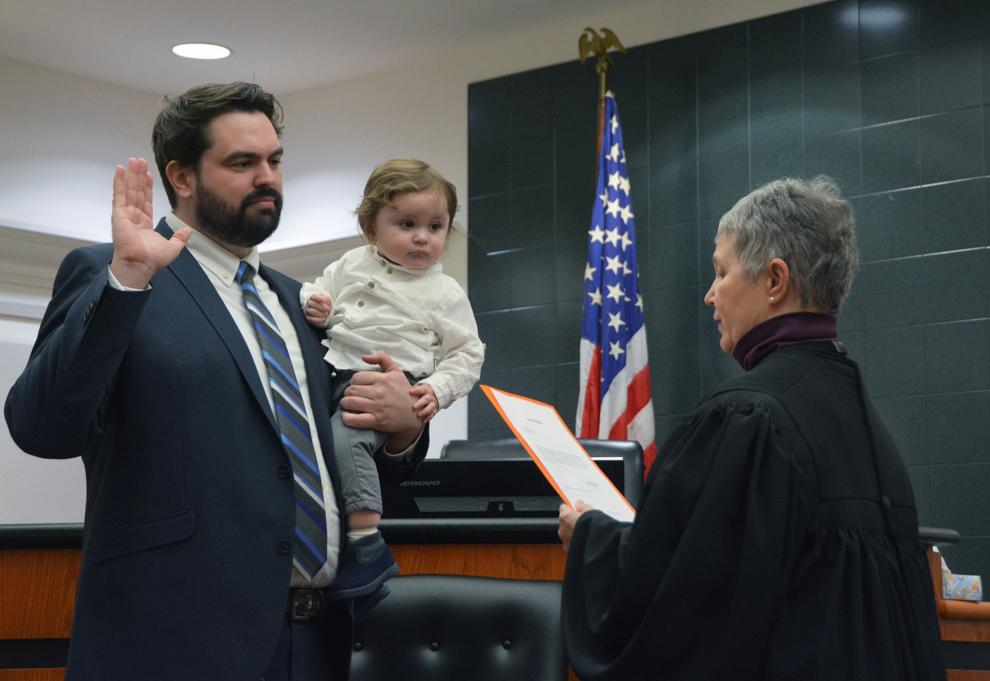 Car vs. trees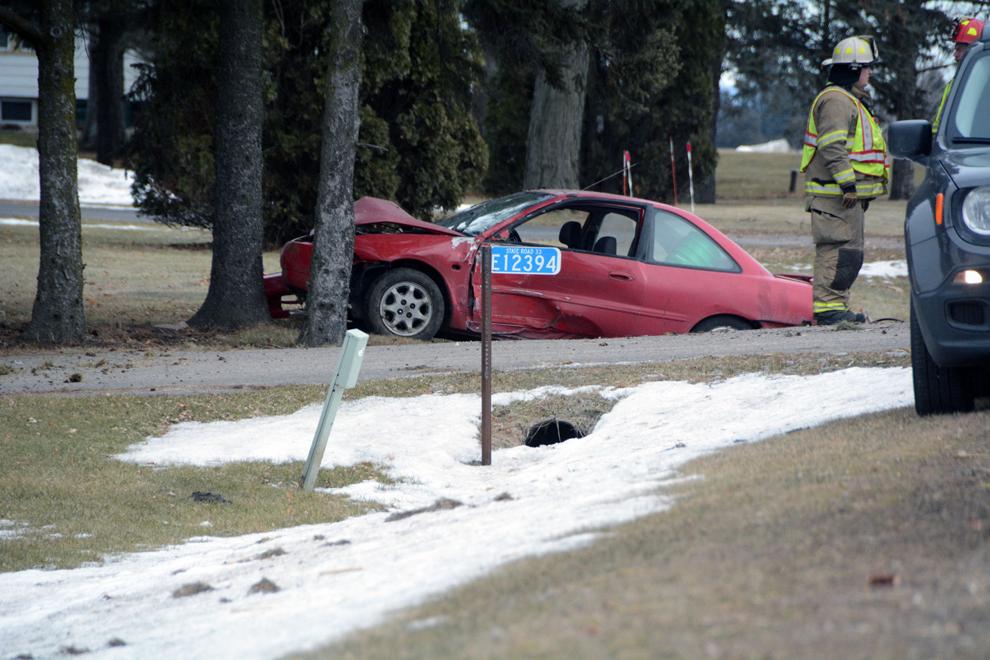 Pulvermacher listens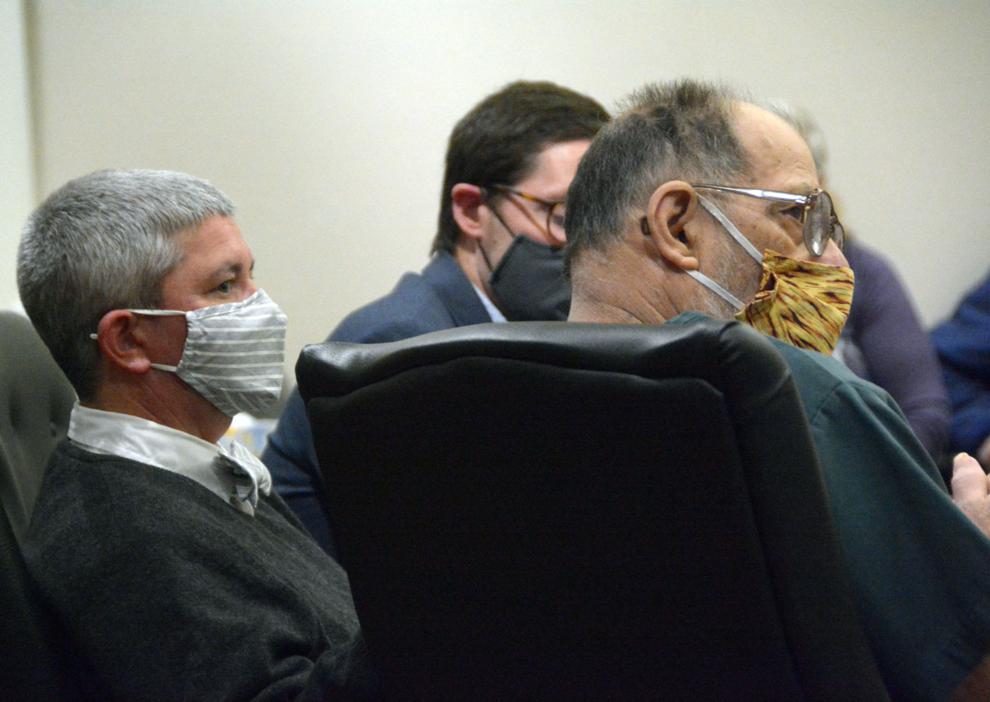 Amber Lundgren hearing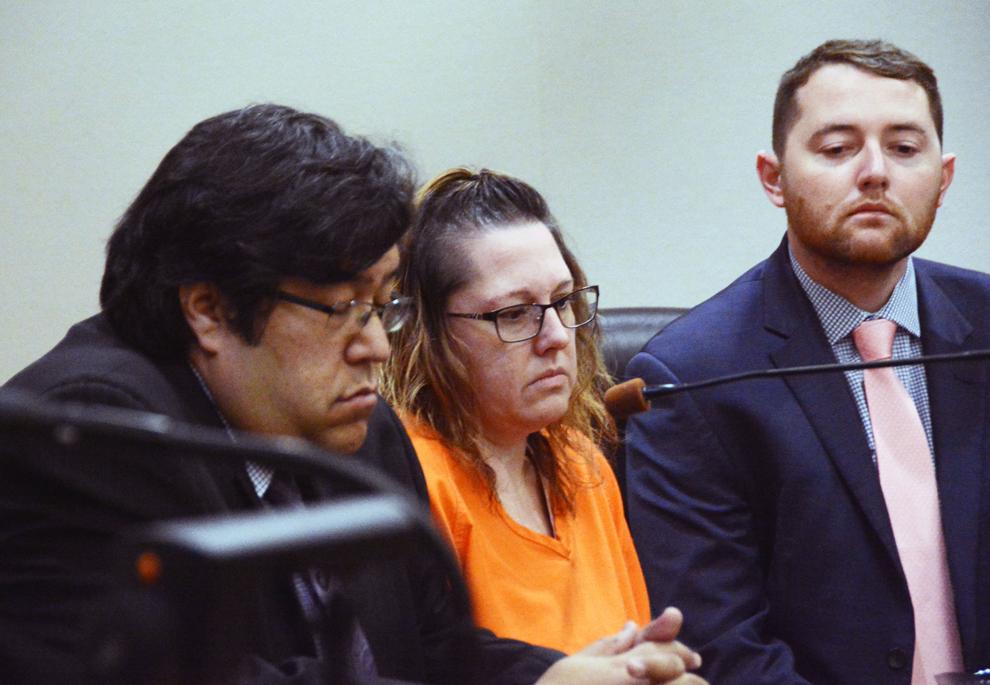 Wenzel and Van Wagner in courtroom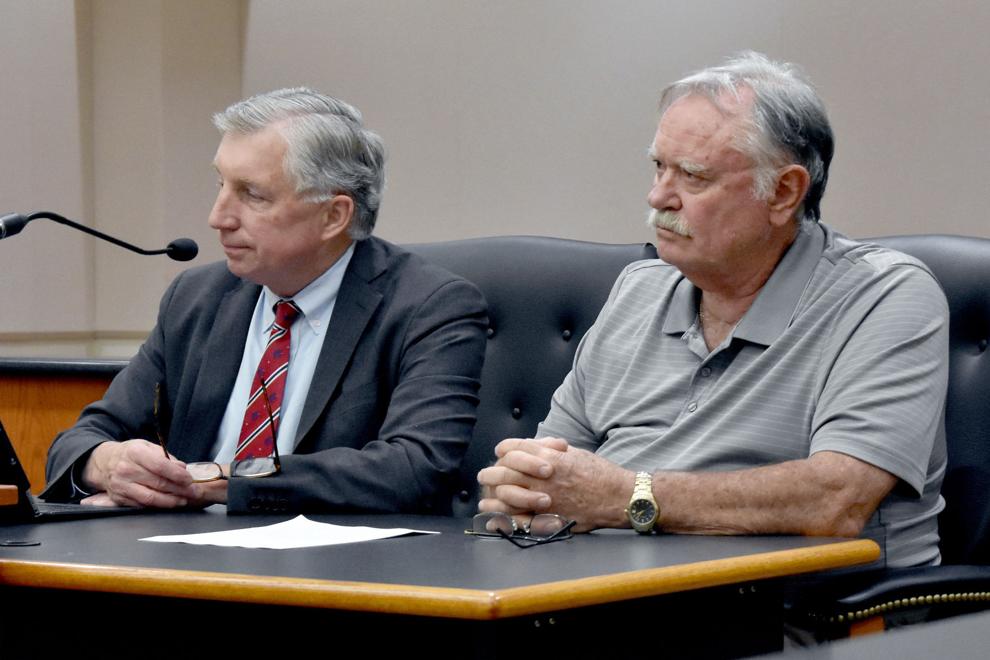 062019-sauk-news-police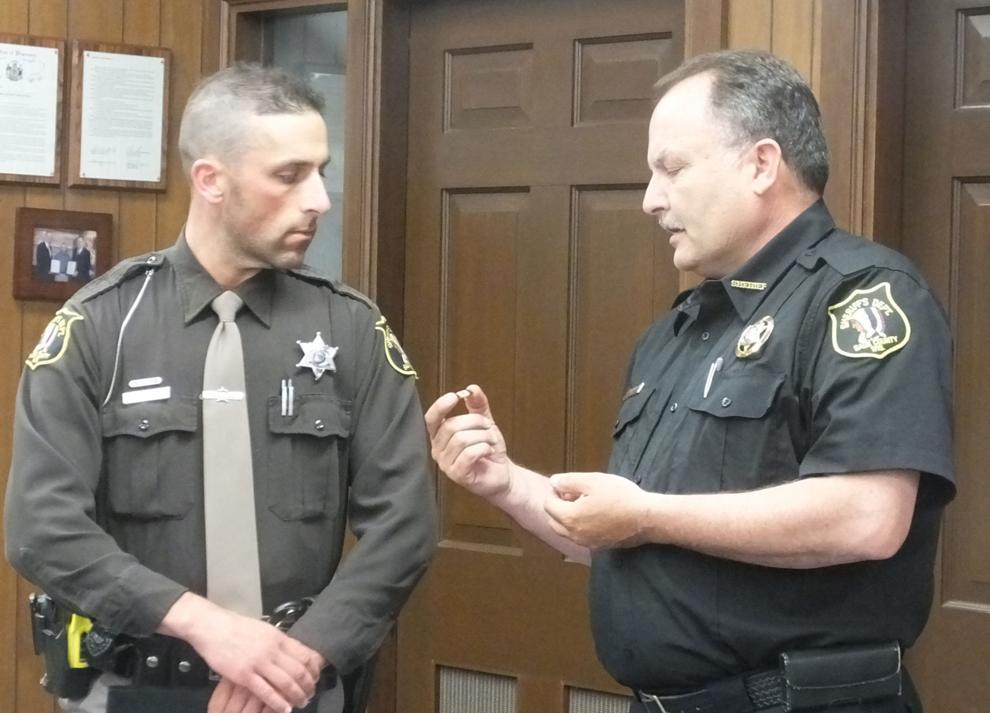 Judge Klicko and attorneys Martinez and Spoentgen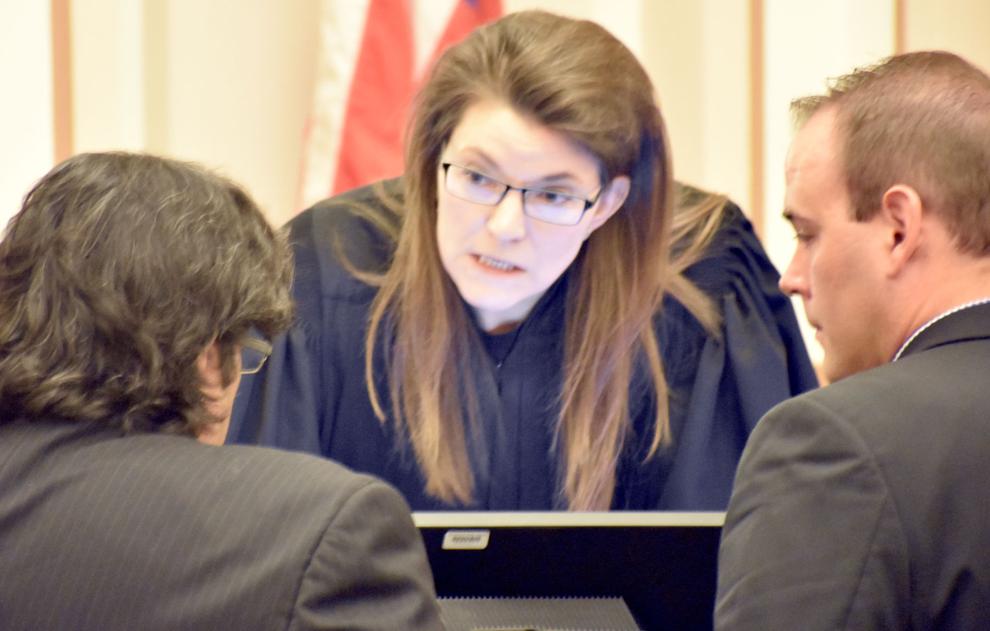 Amber Lundgren homicide hearing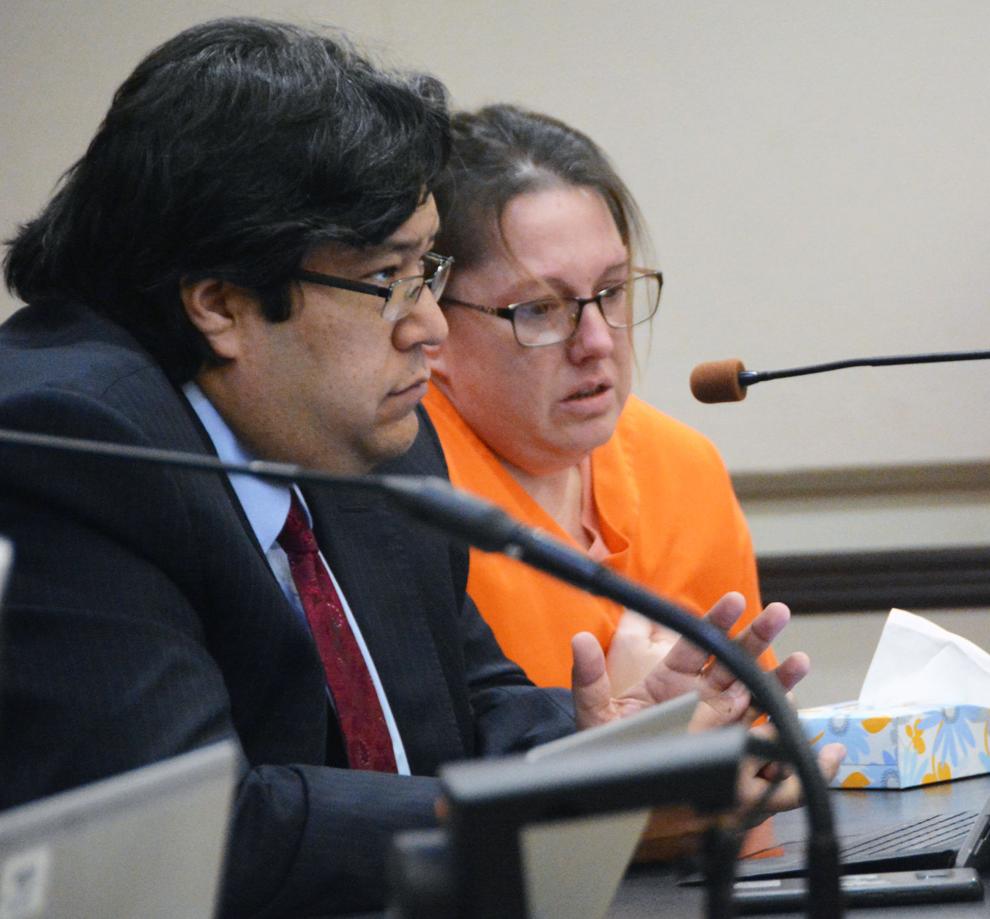 Riley Roth at sentencing hearing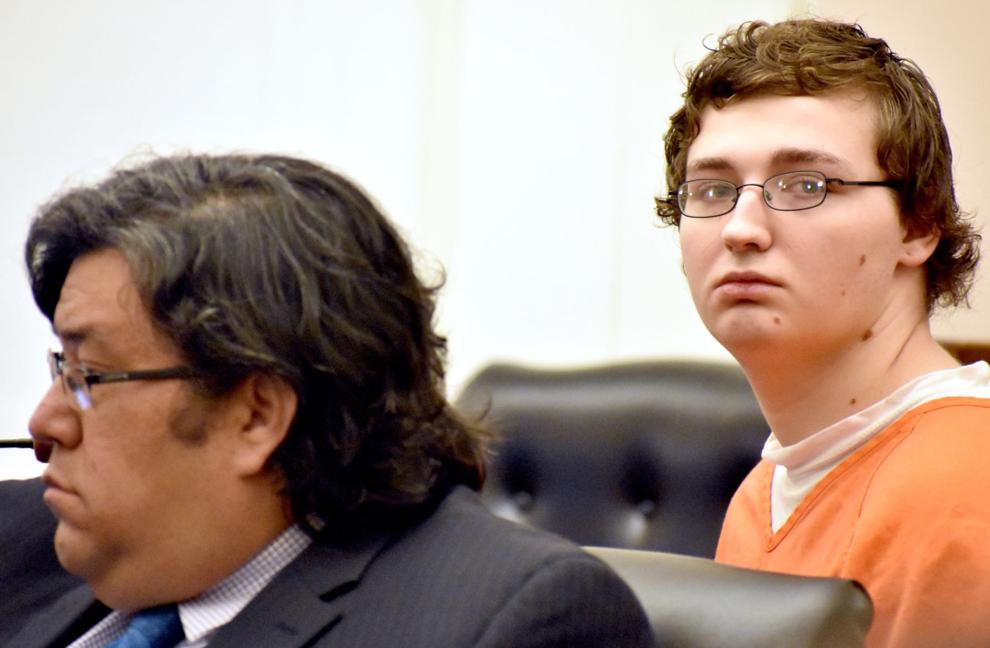 Nigerian woman gets 3 years prison in Reedsburg fasting death case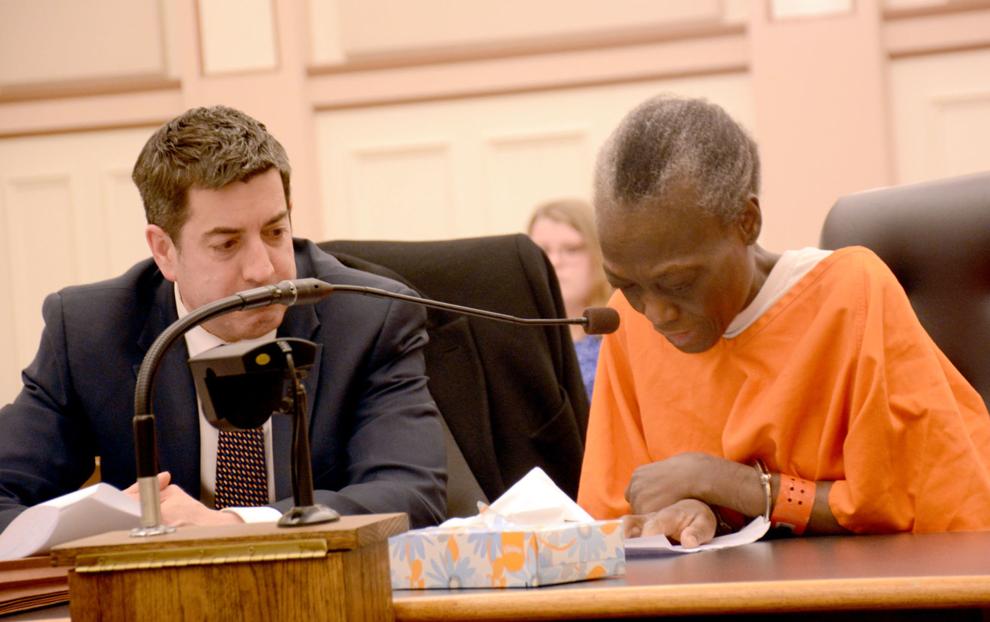 Follow Bridget on Twitter @cookebridget or contact her at 608-745-3513.