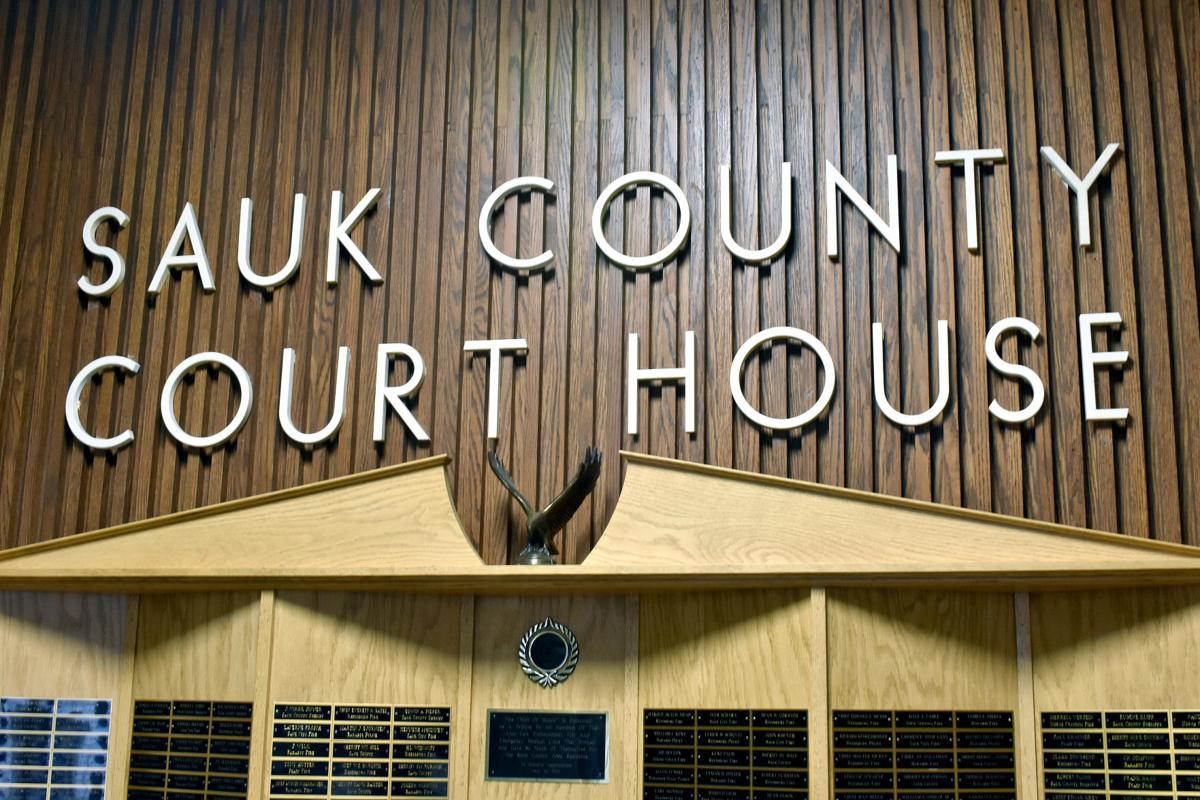 A Milwaukee man who recently pleaded no contest in Sauk County Circuit Court to a felony drug charge asked Judge Michael Screnock for means to live a productive life before his sentencing.
Keith Griffin Jr., 36, was sentenced Nov. 26 to four years in state prison and two years of extended supervision. The Class D felony charge, second offense possession of more than 15 grams of cocaine with intention to deliver, carried a maximum possible sentence of 25 years in prison and a $100,000 fine.
Another felony charge of possession of THC was dismissed, but "read in," which means it was considered in sentencing.
According to the criminal complaint, around 9:30 p.m. May 18, a Lake Delton police officer pulled Griffin over for making a left turn in a prohibited zone along County P. When making the traffic stop, the officer noted he could smell a strong odor of marijuana. Upon questioning, Griffin admitted that though he didn't have any in the car, he had smoked some "a while ago."
The officer made a probable cause search of the vehicle, making both Griffin and an underage female passenger stand near his squad car. When looking through the trunk, the officer found a small white box with clear plastic bags inside. Within the two larger bags were several small bags of white powder that later tested positive for cocaine. It was later determined the trunk contained more than 25.6 grams of cocaine. In the other bag, there was about 12.5 grams of marijuana. There was also a small digital scale and a number of empty small bags.
During the arrest, the officer wrote in the complaint that Griffin made comments about how he will "own up to" his mistakes and that he's "too old to be doing" drug-related things.
In a letter to Screnock, Griffin outlined an upbringing of abuse and insecure living, along with an adolescence of drug use and working odd jobs to ensure his four younger siblings could have something to eat and clothes to wear to school. Griffin wrote that he turned to selling drugs at a young age to earn a living, but was quickly arrested.
A prison program he successfully completed allowed early release and he received a degree in masonry. He went on to secure a job, get married and have children, but an injury at work led him back to drug use, abusing addictive prescription pain medications.
Griffin wrote that he holds himself accountable for his actions and asked for a resource "that will allow me the opportunity to be held accountable while affording me the opportunity to repay my debt to society in a positive manner."
As a part of his sentence, Griffin must provide a DNA sample to the court and undergo any mandated counseling and treatment programs.
Sign up for our Crime & Courts newsletter
Get the latest in local public safety news with this weekly email.