Nearly 10 months after his jury trial was scheduled to begin, Robert M. Pulvermacher was sentenced to life imprisonment for stabbing a man to death in January 2019.
Pulvermacher entered a no contest plea Tuesday during his sentencing hearing at the Sauk County Courthouse, which had been scheduled for Oct. 27, but was delayed due to him coming down with COVID-19 while being held at the Waupun Correctional Institution for violating his probation from a 2010 case.
Sauk County Circuit Court Judge Michael Screnock remained unmoved by the defense's argument that Pulvermacher should be eligible for release in 2042.
"Mr. Pulvermacher has said it himself, I think it's fair to say everyone in the room would agree that what happened to Mr. Johnson doesn't make sense," Screnock said. "It is impossible to make sense of the suffering that Mr. Johnson went through."
According to the criminal complaint, Pulvermacher owed 88-year-old Harold Johnson of Portage $100, which he had lent to the defendant in early January 2019. When the pair met at the Ho-Chunk casino of Wisconsin Dells, parking lot surveillance video found that the two men got into Johnson's car. Later, footage showed Pulvermacher entering the casino alone.
Johnson was found to have been stabbed five times, including twice in the neck, Screnock said during the hearing. Prosecutors said Pulvermacher then returned to the casino, went into the bathroom and then proceeded to play black jack for a number of hours before obtaining a ride to Middleton, where he lived.
Screnock said that that exchange was particularly troubling, likely most for Johnson's family, because Pulvermacher then offered $100 to the driver who took him to Madison.
A manhunt ensued and Pulvermacher was arrested Jan. 23 after a snowplow driver reported that someone was trying to enter his brother's business in the middle of the night. Pulvermacher's attorney David Susens said Pulvermacher was found after being without shelter for a number of days.
Part of defense attorneys Susens' and Leonie Dolch's argument was that Pulvermacher, 70, had severe health problems. Susens said during the hearing that Pulvermacher suffered a heart attack, a stroke and had other ailments that led to neurological issues. He said Pulvermacher did not remember the act of stabbing Johnson, but that in a testament to his character, he wanted to take responsibility for those actions anyway.
The hearing was held with the coronavirus in mind. Screnock said that all family and supportive attendees were assigned seating to ensure they were comfortable and each party in the case reassured him at the beginning of the proceeding that they were comfortable with their seating arrangements.
As family members of Johnson stood to speak, they avoided touching the microphone, allowing the bailiff to readjust the stand instead.
Sauk County District Attorney Michael Albrecht appeared via video conference to present the prosecutors' argument that Pulvermacher has a criminal past with roughly eight convictions in 1997 related to theft and burglary. A particularly troubling event was when Pulvermacher was housed in a federal prison home near Duluth, Minnesota, and upon escaping, wrestled a gun away from a Juneau County deputy and attempted to take another officer hostage later in the town of Adams, Albrecht said.
Susens and Dolch argued that Pulvermacher's life was irrevocably changed in the early 1990s due to a gambling addiction.
"What happened in the parking lot of the Ho-Chunk casino goes against everything he has ever taught his children," Susens said. "...Everything about this crime, everything that is written in the criminal complaint, besides the fact that Mr. Pulvermacher was gambling, just doesn't add up."
Albrecht said he did not have a specific recommendation for how long Pulvermacher should be in prison, but said he knew it should be longer than 20 years. He murdered an 88-year-old who seemed like he "had a lot of life to live" and it wouldn't be right to allow the likely release of Pulvermacher once he'd reached the age of the man he murdered.
Susens said Pulvermacher had expressed regret for stabbing Johnson, which Pulvermacher shared when given a chance to speak by Screnock.
"The only thing that I can say is I'm sorry it happened," Pulvermacher said. "There's no reason it happened. It had no logical sense to it. I'm sorry, that's all I can say."
Johnson's children and grandchildren took roughly 20 minutes to speak about the impact of the loss of their mentor and loved one. Johnson's daughter Lori Udelhofen said she hoped "the memory of what you did to my dad haunts you every day and night for the rest of your life," to Pulvermacher as she recounted how her father taught their family how to hunt and fish and enjoyed dancing with his great granddaughter. Others said they wished Pulvermacher to "burn in hell" and that he knows nothing but pain in his final days.
Screnock pointed to Johnson's granddaughter Jessica Fischer as the one who "nailed it" with her comments. While talking about the sadness of her grandfather missing out on her daughter's sixth birthday celebration in February 2019 and Johnson's great grandchildren never getting to know him, Fischer also noted how there is no victor despite the closure that a sentence can bring.
"Your sentencing is not a victory," Fisher said through tears. "Everyone loses here; our family and yours."
GALLERY: Sauk County cops, courts
'I'm sorry, that's all I can say'
Defense attorney Jeremiah Meyer-O'Day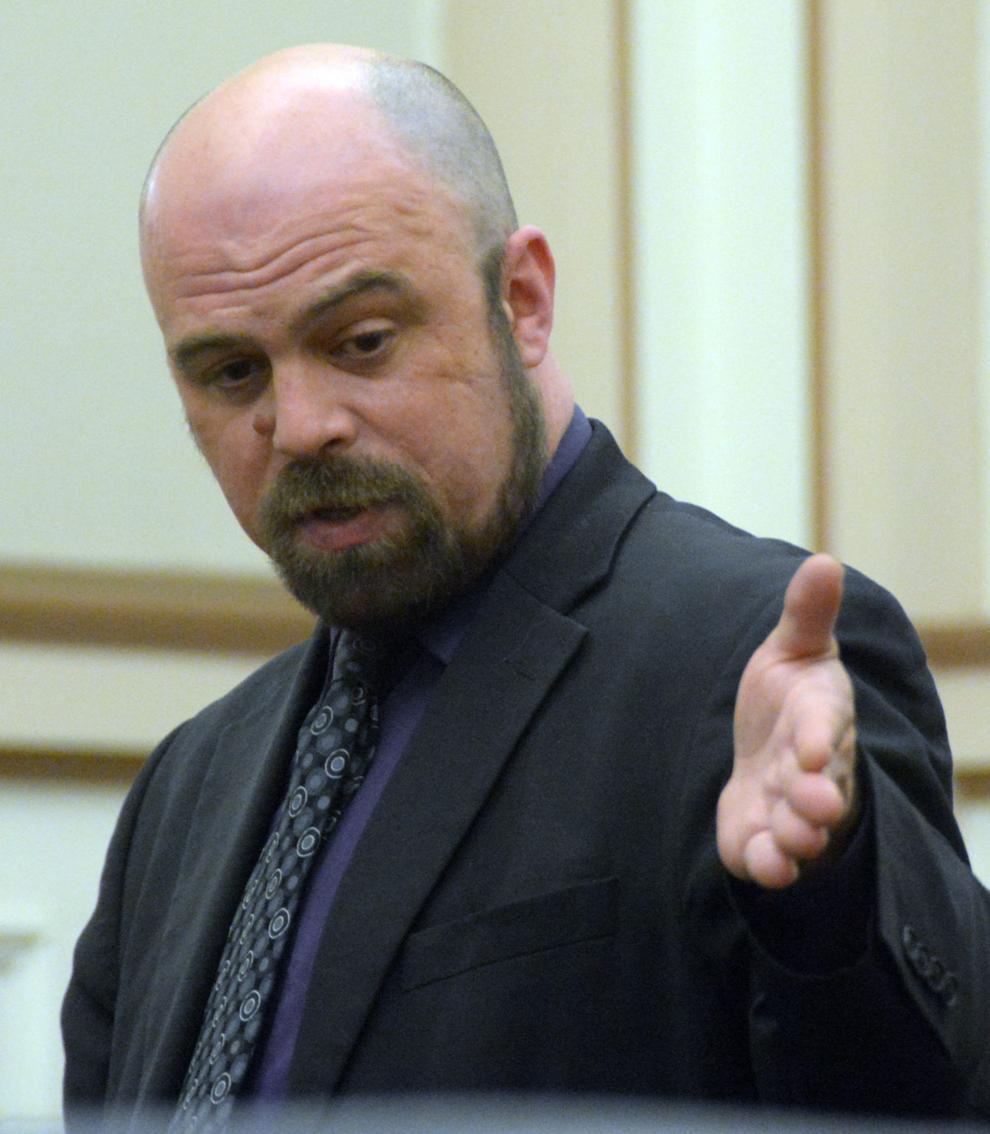 Drew Bulin testifies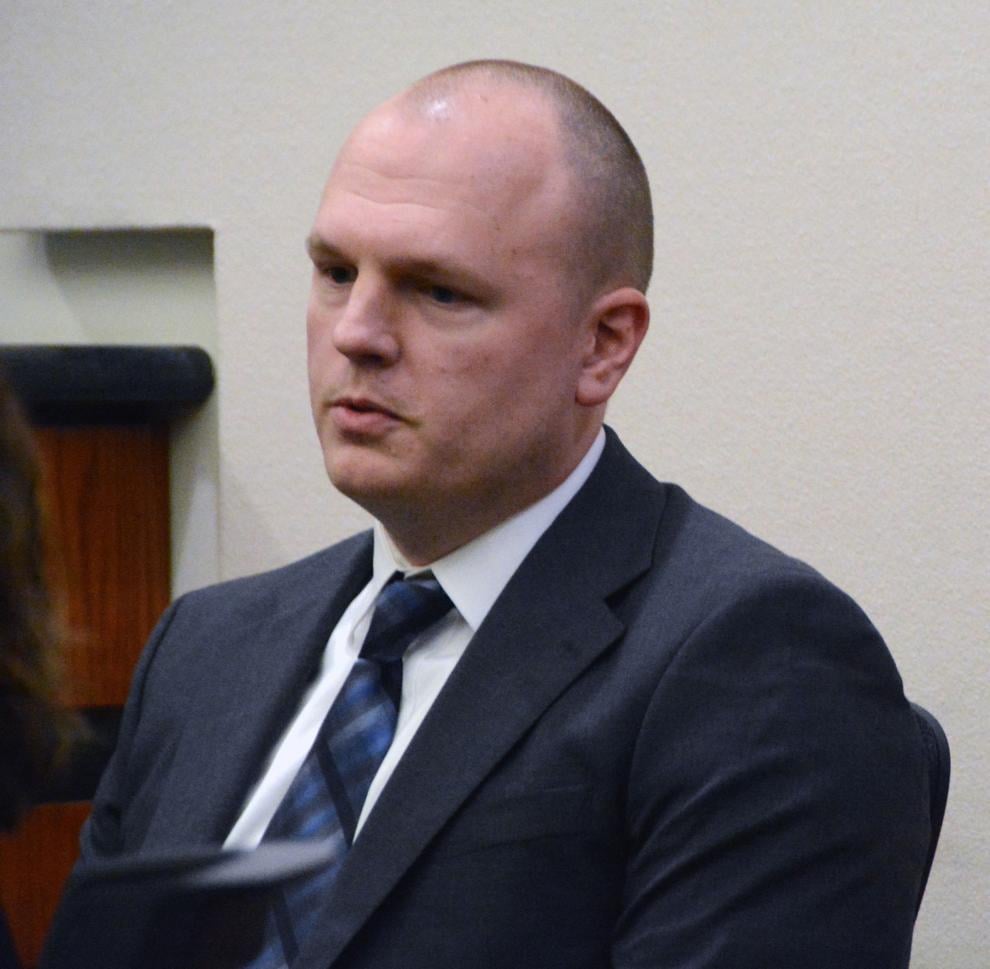 Medflight near Baraboo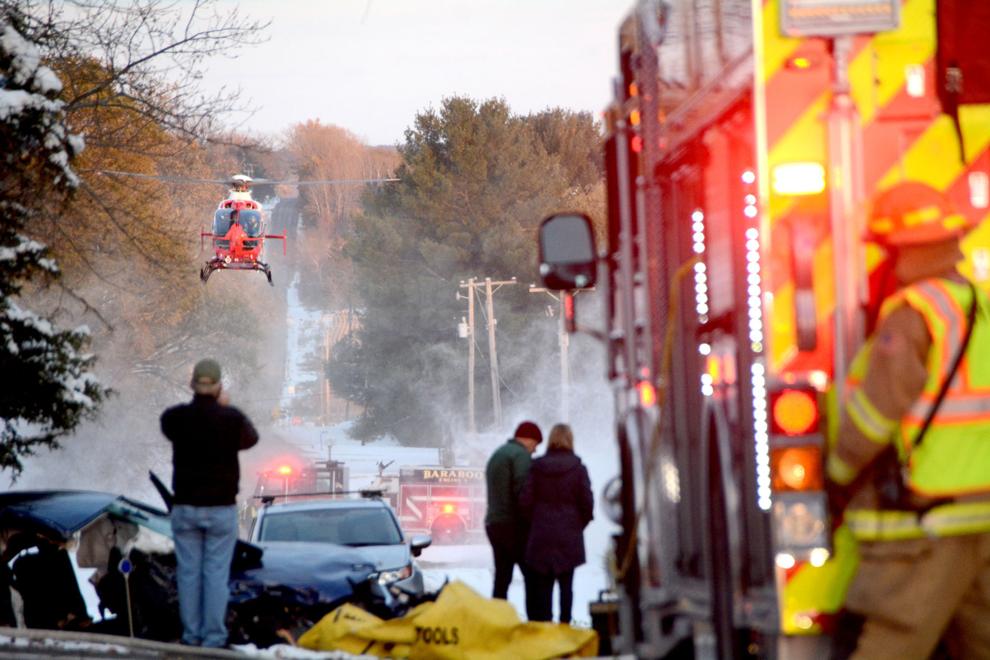 Sauk County Assistant District Attorney Rick Spoentgen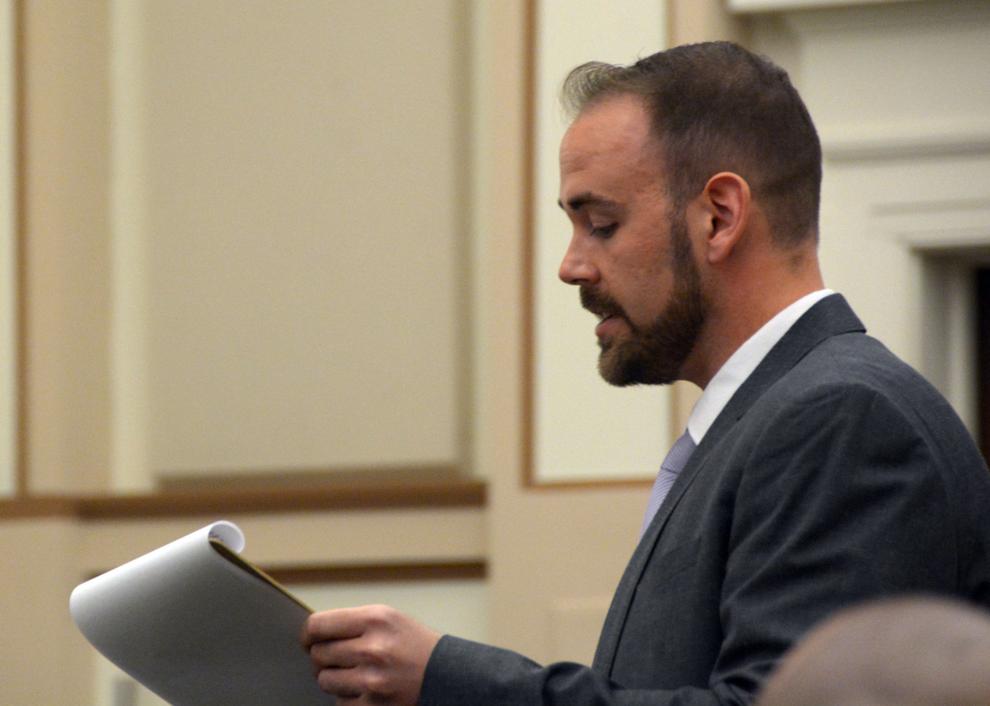 Amber Lundgren in shackles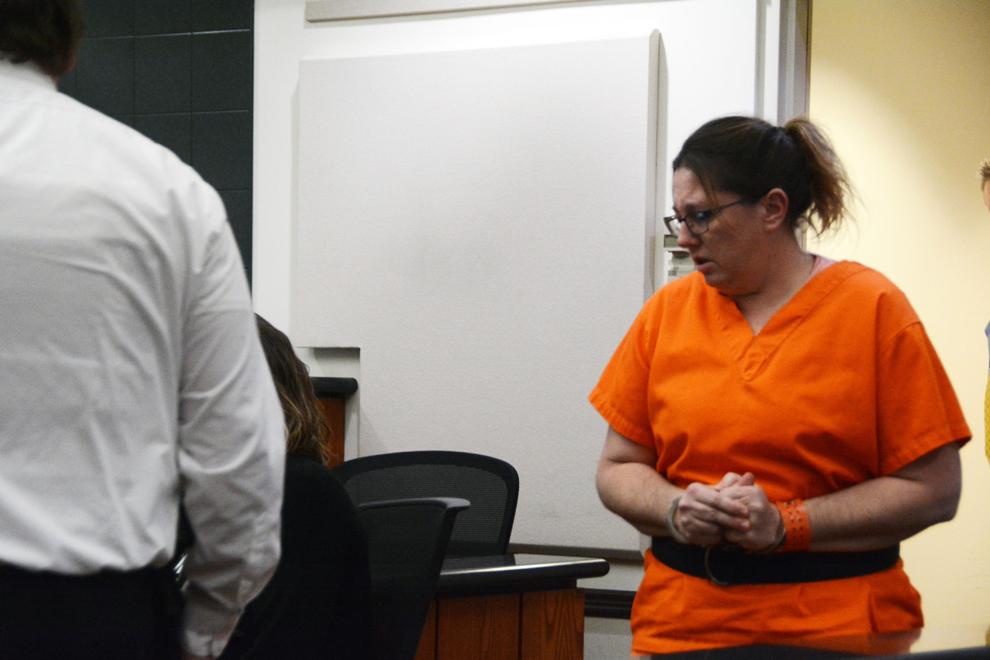 Albart B. Shores trial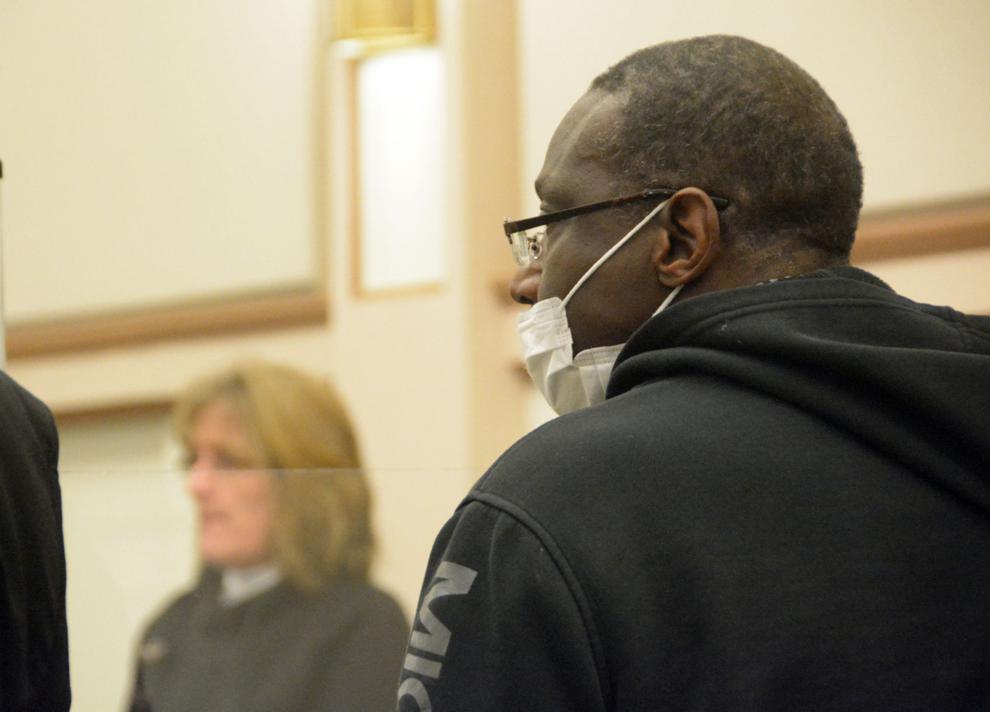 Judge sets $250K bond for Pulvermacher in Baraboo homicide case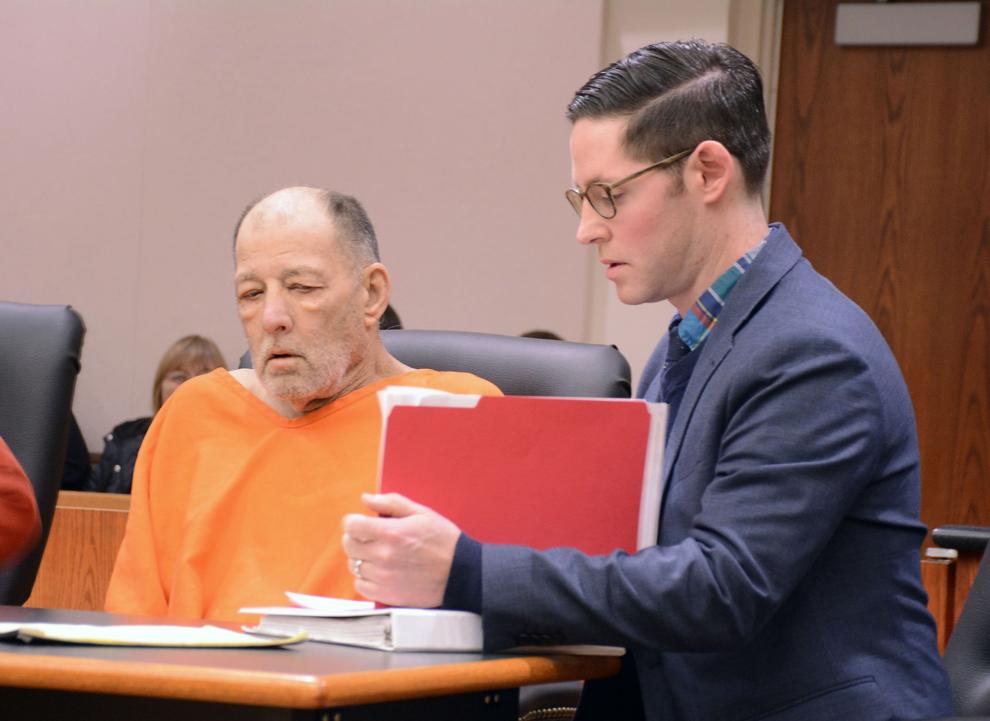 Mike Albrecht sworn in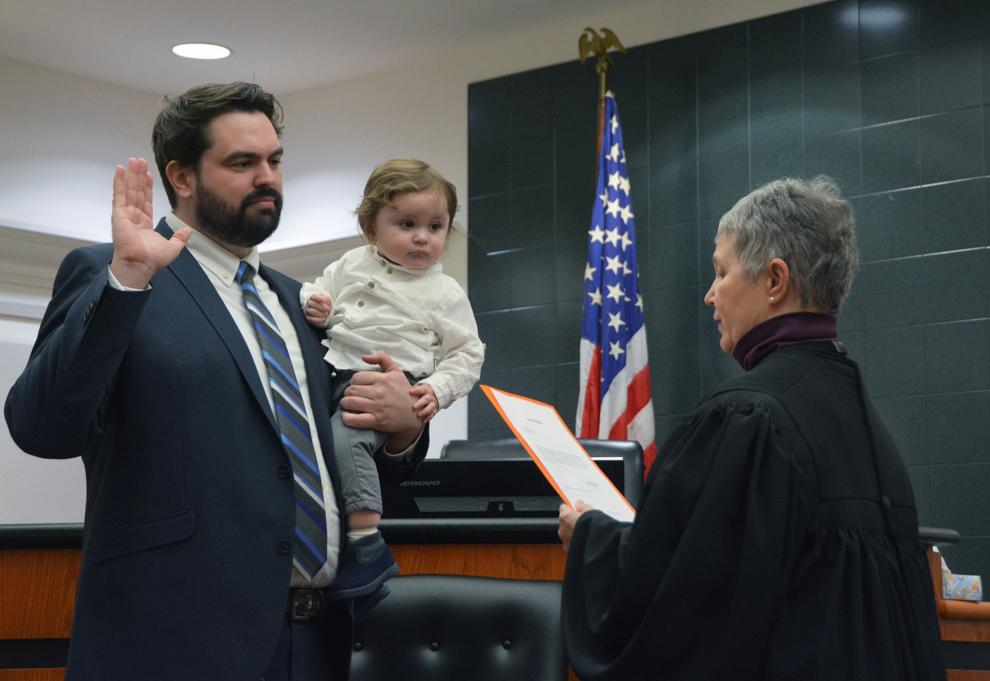 Car vs. trees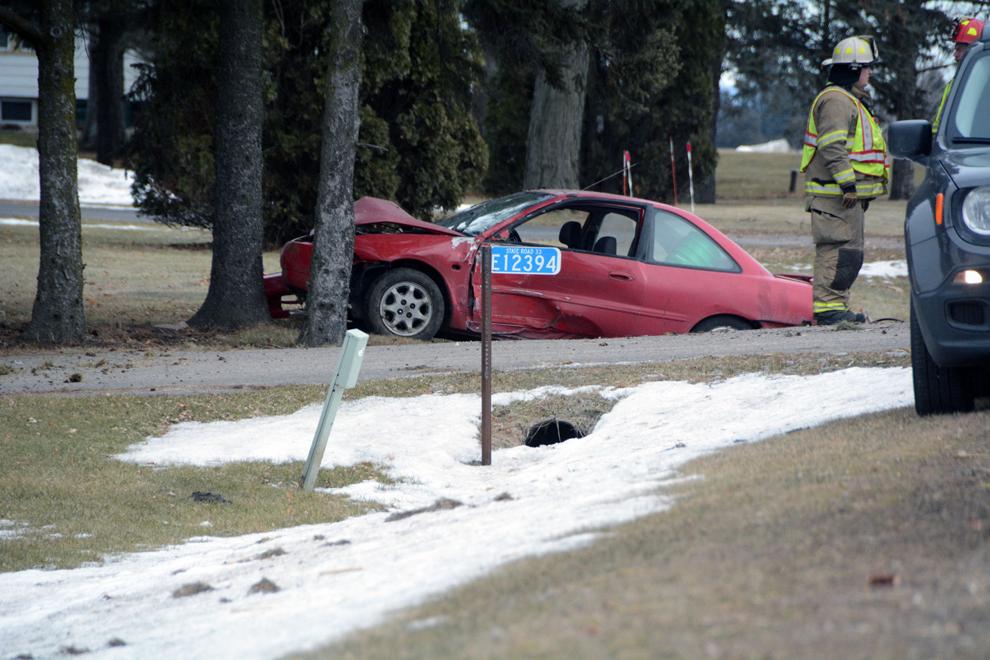 Pulvermacher listens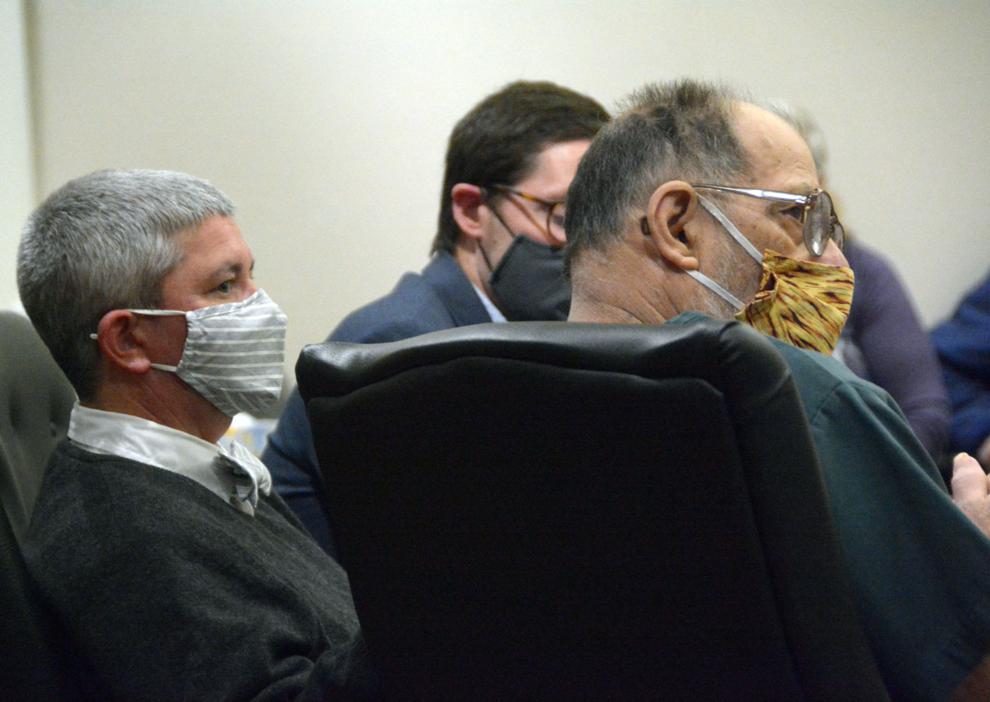 Amber Lundgren hearing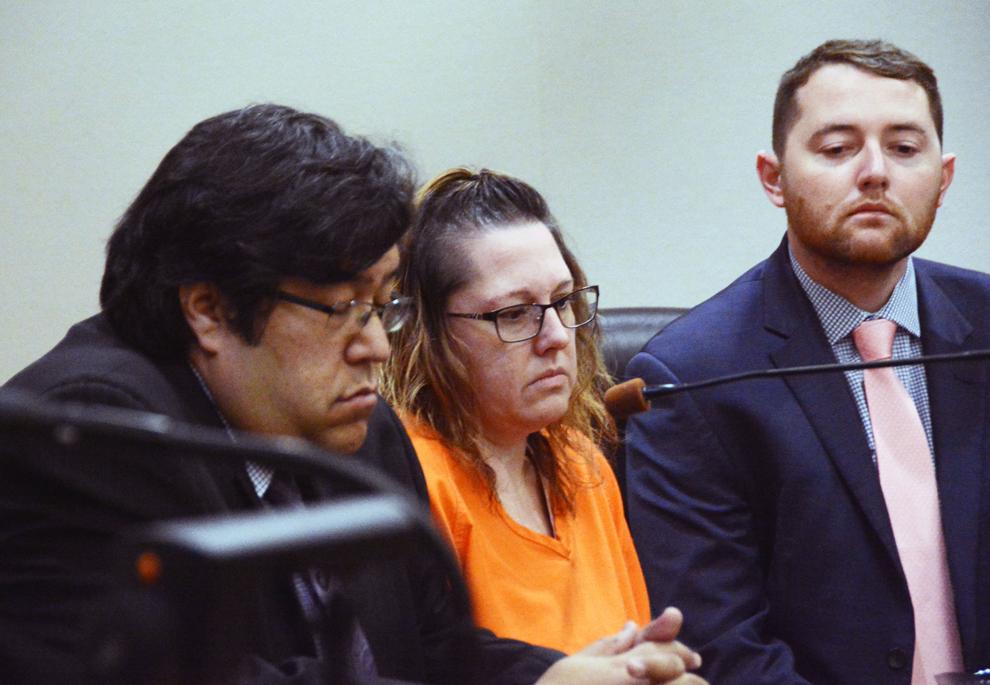 Wenzel and Van Wagner in courtroom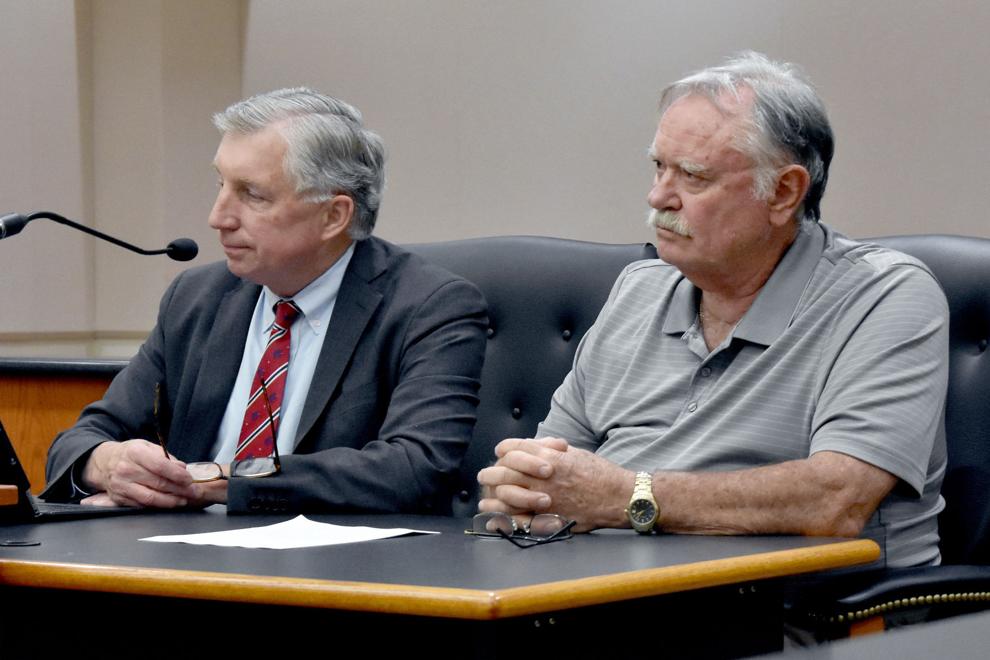 062019-sauk-news-police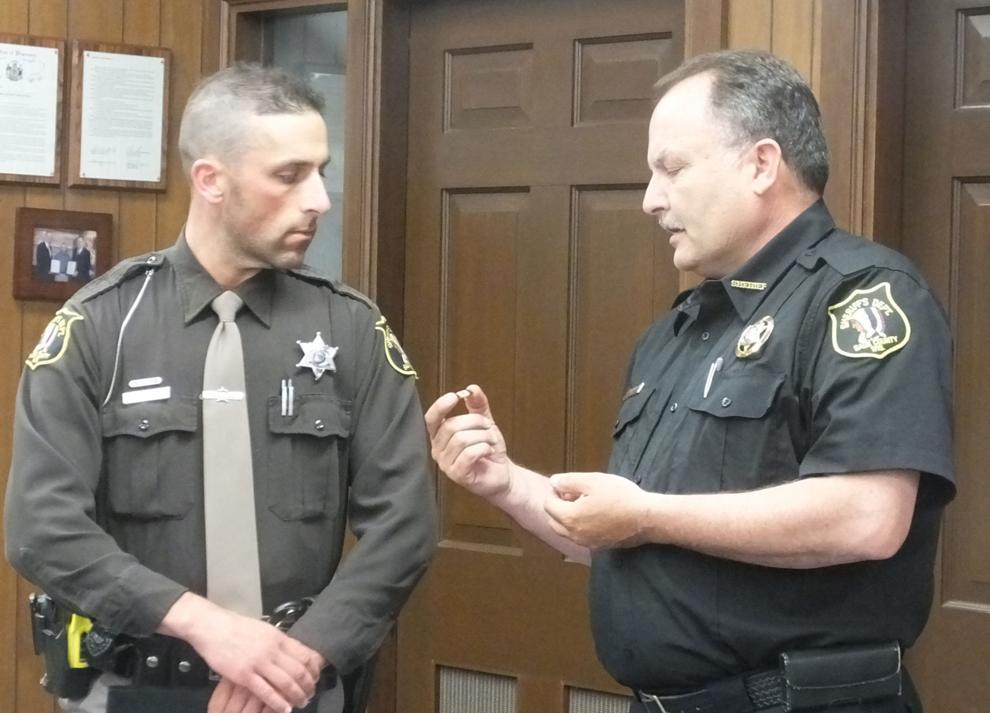 Judge Klicko and attorneys Martinez and Spoentgen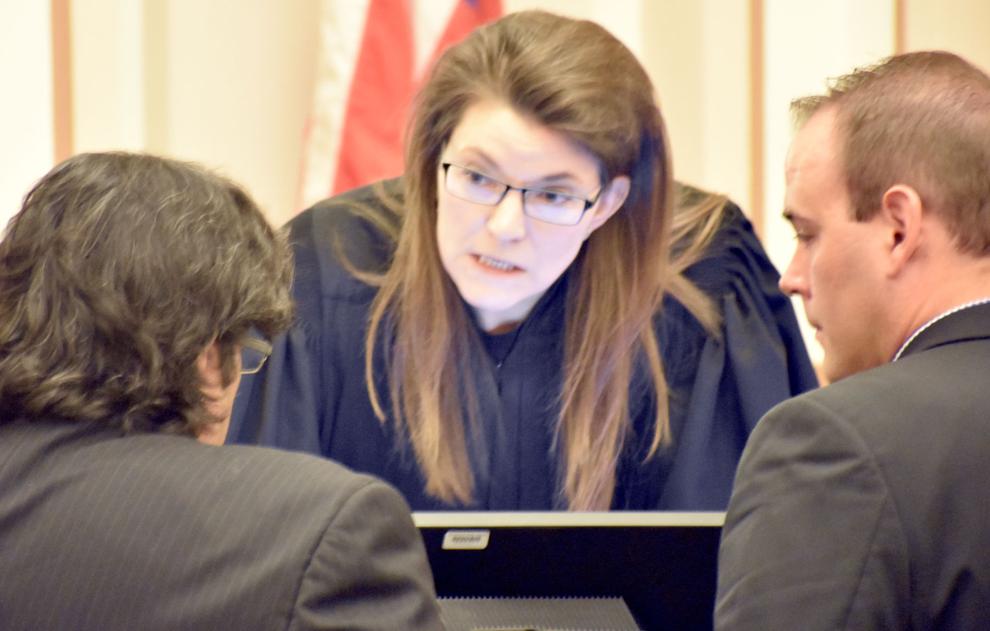 Amber Lundgren homicide hearing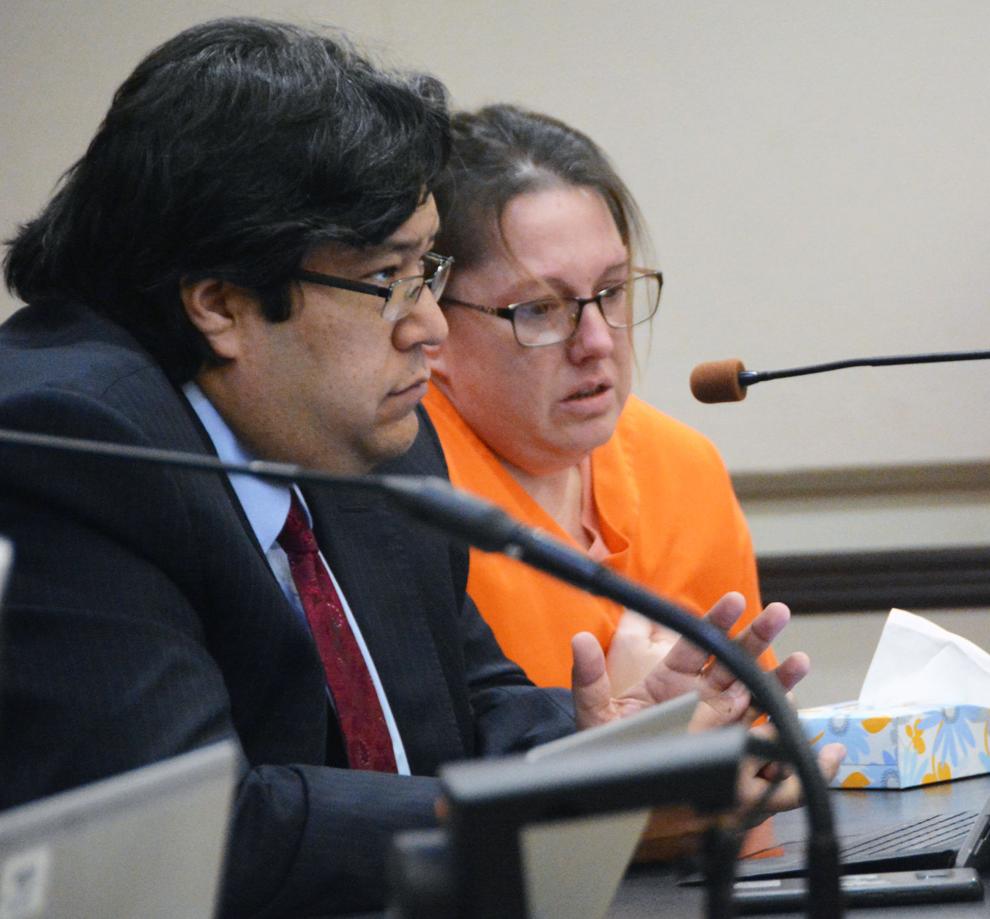 Riley Roth at sentencing hearing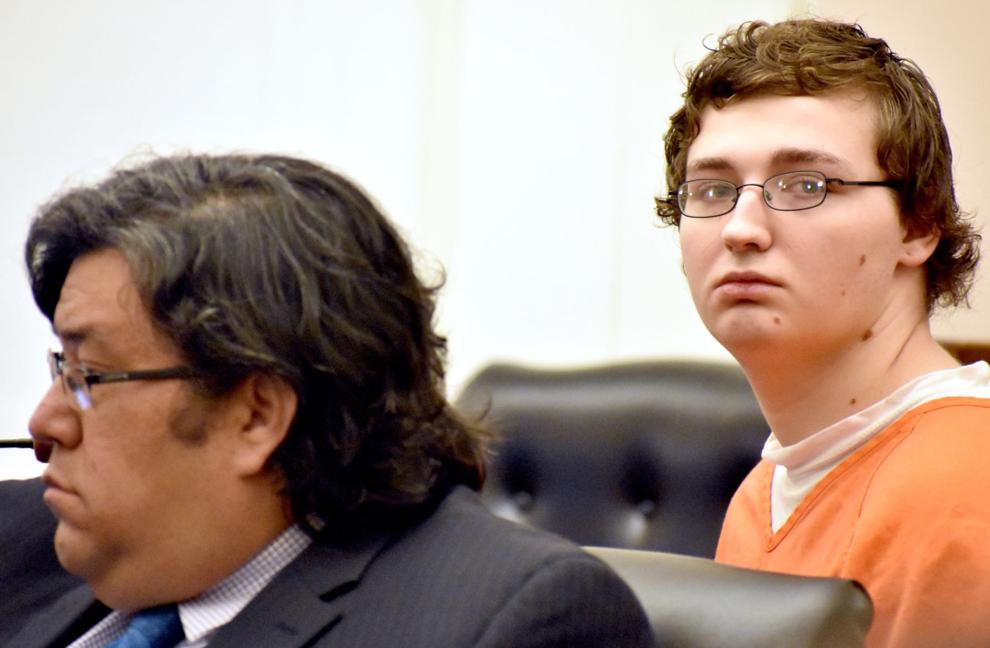 Nigerian woman gets 3 years prison in Reedsburg fasting death case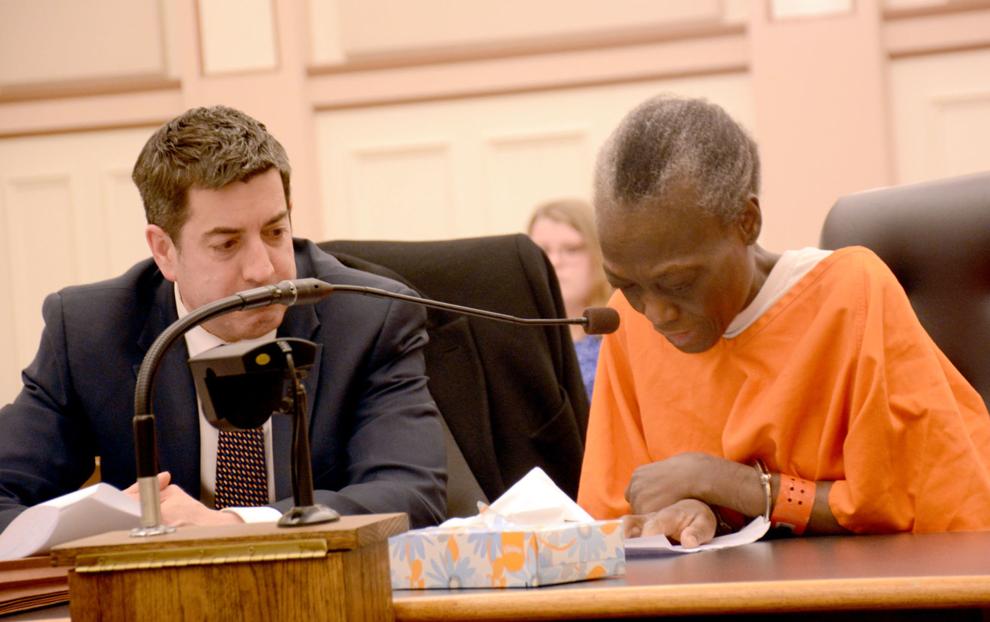 Follow Bridget on Twitter @cookebridget or contact her at 608-745-3513.