A Reedsburg man who fled from Sauk County deputies three times during attempted stops in September 2018 was recently sentenced to five years in prison for his evasive maneuvers in a truck and some additional crimes.
Quentin D. LaBansky, 22, was found guilty July 29 after pleading no contest in Sauk County Circuit Court to felony charges of fleeing officers and second-degree recklessly endangering safety.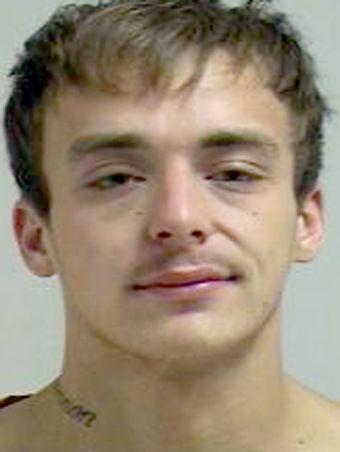 Judge Michael Screnock sentenced LaBansky to three years and six months in state prison and two years of extended supervision and revoked his driver's license for six months on the fleeing charge. For endangering safety, Screnock sentenced LaBansky to five years in state prison and five years of extended supervision. The sentences will be served at the same time for a total of five years. He was further ordered to pay fees of $753.83 to the court.
Misdemeanor charges of criminal damage to property and resisting an officer were dismissed by the Sauk County District Attorney's Office, but "read in," meaning they were considered in sentencing.
According to authorities, LaBansky was reported "doing doughnuts" in a field around 11 a.m. on a late September day in 2018 along Terrytown Road in Baraboo.
Sauk County Sheriff's deputies found LaBansky passed out in the truck while parked in someone's yard. When they spoke to him, LaBansky backed up and hit a patrol vehicle before driving off. Deputies pursued him and another stop was made, with LaBansky seemingly cooperating with officers before he fled again. This time, deputies stopped chasing him to maintain safety for other drivers on the road.
LaBansky was later found in the truck in Baraboo. Police officers and deputies tried to stop it, but he drove into a Ridge Street yard and the truck got hung up on a retaining wall. As he attempted to rock the truck free, officers broke out both windows and used an electronic control device to get LaBansky to stop and arrested him.
Though the sheriff's office released information at the time indicating LaBansky was under the influence of a controlled substance, that was not a charge filed against him in court.
Separate charges of felony burglary and misdemeanor theft and criminal trespassing related to an August 2018 incident were dismissed during the proceeding, but "read in" as well. A felony burglary charge and vehicle theft charge from March 2019 were also filed. LaBansky entered a no-contest plea and was found guilty of the burglary charge, but taking a vehicle was dismissed but "read in" as part of the sentencing.
Screnock sentenced LaBansky to five years in state prison and five years of extended supervision, which can be served at the same time as his other sentences. LaBansky owes the court $523.10 in that case.
In total, LaBansky was sentenced to 13.5 years in prison and 12 years of extended supervision but since sentences are concurrent, he will have to serve five years of each.
Follow Bridget on Twitter @cookebridget or contact her at 608-745-3513.
Sign up for our Crime & Courts newsletter
Get the latest in local public safety news with this weekly email.