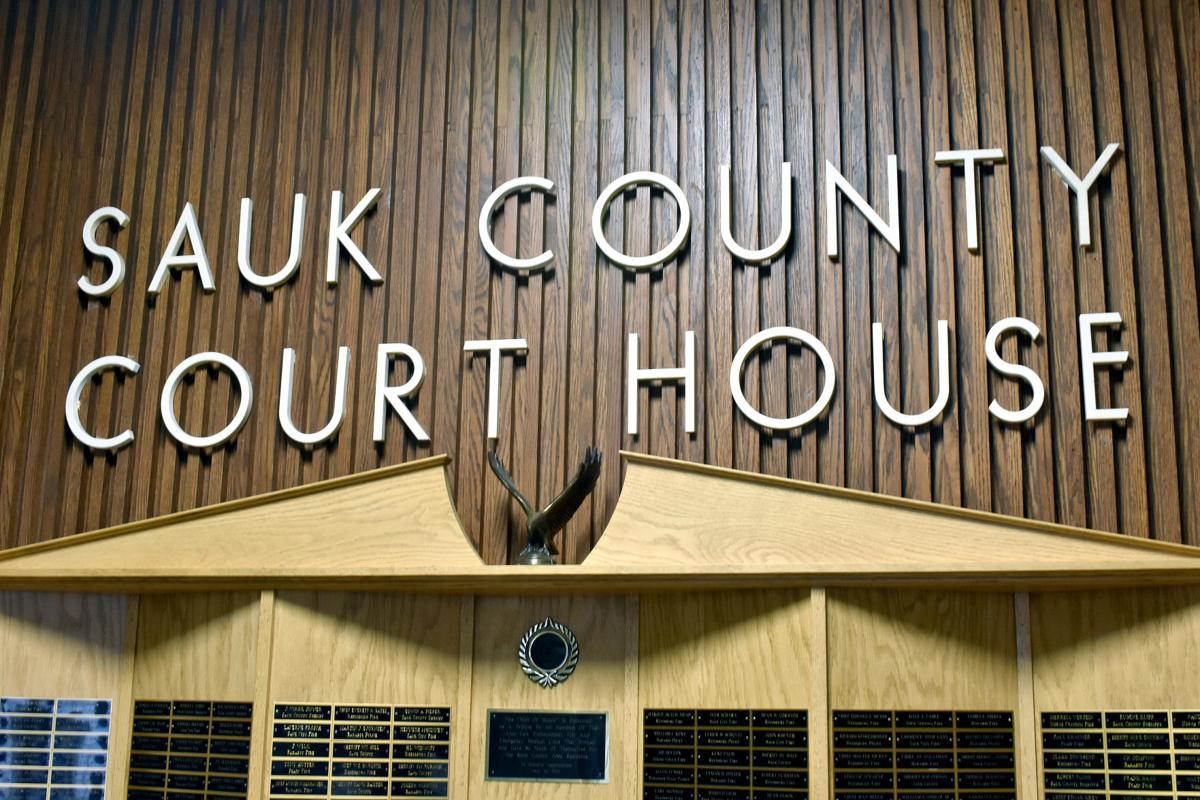 A Wisconsin Dells man facing charges for not complying with his status as a registered sex offender posted bond Wednesday after being charged with two felony counts of child enticement.
Juan J. Castillo, 34, posted a $1,000 cash bond with Sauk County Circuit Court. He faces two Class D felony counts of child enticement, one for allegedly giving a minor drugs and the other for sexual contact with a minor.
Castillo was convicted of second-degree sexual assault of a child in August 2004, stemming from an incident in Adams County. He was sentenced to three years of probation, but it was revoked in December 2007. Castillo was sentenced to three years in state prison and five years of extended supervision on Feb. 1, 2008.
He was charged June 17 with failing to remain in compliance with sex offender registry rules. According to the Sauk County criminal complaint, he may have been going by a different name. That case remains open in Adams County.
According to the complaint:
A Wisconsin Dells police officer met with a 16-year-old around 6:45 p.m. Monday to talk about a possible sexual assault. The girl said she had been with Castillo and his wife Nov. 28 at their residence in the 400 block of Pioneer Drive. The adults had given the girl shots of liquor, red UV vodka and tequila she said, and that the alcohol amounted to roughly 10 shots.
You have free articles remaining.
Around 2 a.m., the girl said Castillo's wife went to bed, but the pair continued talking. The three of them had smoked marijuana as well, which Castillo admitted to police upon questioning.
The girl said she went into another room where an air mattress was set up. When she laid down, Castillo laid down facing her. She said they were talking and laughing around 3 a.m. when Castillo attempted to kiss her. In the complaint, the girl told the officer that she pushed him back with her arm. She remembered Castillo's son standing at the door and him telling the boy to go to bed, but she became ill and vomited near the mattress before "blacking out" from too much alcohol consumption. The girl said she had never drank that much before.
When she woke up around 6 a.m., the girl said she was missing her shirt but didn't know where it was or how it had been removed. She awoke again in the late morning hours to Castillo telling her to wake up. She asked about her clothes, which had vomit on them, and Castillo said he put them in the wash. The girl said he told her not to tell his wife because she would be upset about the vomit.
The girl noted when she woke up at 6 a.m. that Castillo had vomit on his shirt, too, but remembered throwing up away from him, she said.
Upon questioning from officers, Castillo denied attempting to kiss the girl or any other inappropriate behavior. He said she removed her clothes by herself and that he was not in the room when she did.
Castillo was also charged with felony bail jumping and misdemeanor intentionally contributing to the delinquency of a child. He admitted to buying alcohol for the girl and supplying the marijuana they smoked.
As part of his bond, Castillo may not have contact with any underage females, must maintain absolute sobriety and is not permitted to leave the state.
The charges carry a maximum possible sentence of 68 years and nine months in prison as well as fines up to $220,000. He is set to next appear in Sauk County court at 3 p.m. Dec. 16.