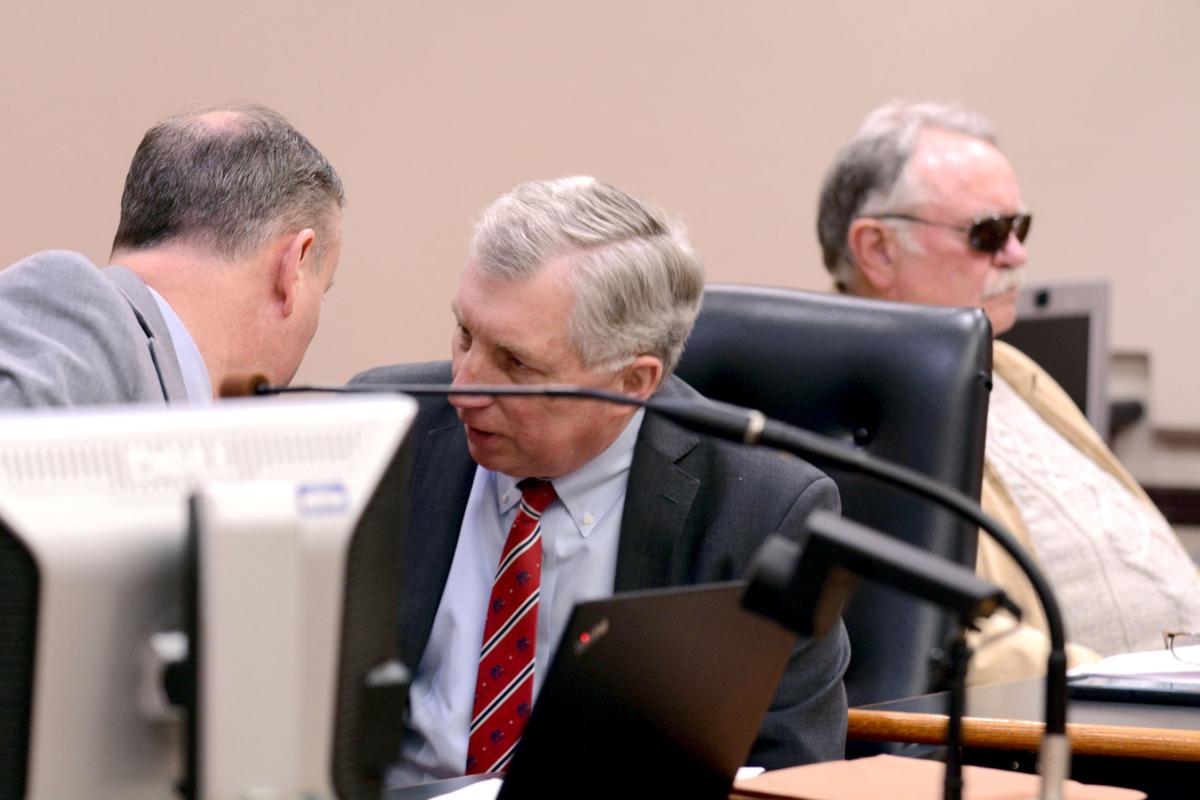 A Sauk County Board of Supervisors member charged with possessing child pornography resigned from office Wednesday.
"Before appearing in court today, my client tendered his resignation from the county board, effective today," said Madison attorney Chris Van Wagner.
His client, 72-year-old Bill Wenzel of Prairie du Sac, was in court Wednesday for an initial appearance in connection with five felony charges the Wisconsin Department of Justice filed against him last week.
Prosecutors allege that in late January a DOJ investigator successfully downloaded child pornography from a computer using an internet service account registered to Wenzel. Officers executed a search warrant on his home Feb. 22, confiscating numerous electronic devices.
The criminal complaint alleges that a seized laptop contained videos showing a child engaged in sexual acts. It says the videos were from a "series" that is known child pornography and features a child victim identified previously by law enforcement.
In court Wednesday, Wisconsin Assistant Attorney General David Maas said the state would agree to a signature bond in the case, considering that Wenzel has ties to the community and appeared voluntarily.
Wenzel was out of the state last week when prosecutors filed the charges, and a judge signed off on a warrant for his arrest. The warrant was withdrawn Tuesday after Wenzel returned to Wisconsin to face the charges.
Sauk County Circuit Court Judge Patricia Barrett set a $5,000 signature bond with certain conditions, including that Wenzel have no unsupervised contact with minors other than incidental contact.
Wenzel, who runs a land surveying business, also may not use the internet, except for work purposes and to communicate with his attorney. He was booked and released following Wednesday's appearance, and is scheduled for a return court date April 17.
Sauk County Board Chairman Peter Vedro of Baraboo said Wednesday he had received Wenzel's resignation and expected to begin the process for appointing a replacement.
Wenzel's term representing District 29 was set to expire in April 2020.
He was a member of the county's five-member Executive and Legislative Committee, a leadership panel elected by the full board every two years. Vedro said it may be necessary for the board to elect a new person to serve on that committee at an upcoming meeting.
Follow Tim Damos on Twitter @timdamos or contact him at 608-745-3513.
Sign up for our Crime & Courts newsletter
Get the latest in local public safety news with this weekly email.