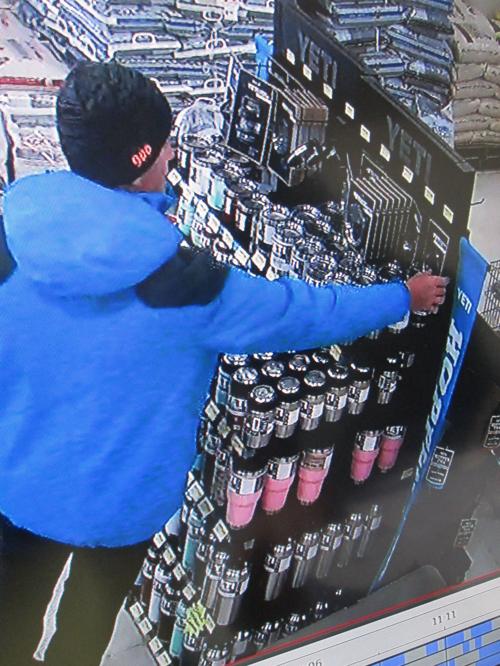 A Sauk County Board member who was caught shoplifting last month won't resign, but may be publicly reprimanded by his peers.
The board will consider a resolution next week declaring that Supervisor Wally Czuprynko of Lake Delton engaged in conduct unbecoming a supervisor when he stole from two Reedsburg stores.
Following a spirited debate Wednesday, the board's Executive and Legislative Committee voted 3-0 to approve the resolution. That sends it to the full board for final consideration Tuesday night.
Committee members Tom Kriegl of Baraboo, Peter Vedro of Baraboo and Bill Wenzel of Prairie du Sac voted in favor of the resolution. Committee member Bill Hambrecht of Prairie du Sac was absent.
Czuprynko, who serves on the panel, abstained from Wednesday's vote and spoke little during the discussion, saying only that he would accept and respect the board's decision.
Executive and Legislative Committee members who supported the resolution said constituents encouraged them to address Czuprynko's behavior, and that a formal rebuke was appropriate.
"I was getting calls from people inside and outside of my district asking that we remove him from the county board," Kriegl said.
Sauk County Corporation Counsel Daniel Olson said a supervisor only may be removed for misconduct in office, not for behavior that occurs outside his or her official duties. However, it is within the board's discretion to publicly reprimand a supervisor for private conduct.
Czuprynko was defended Wednesday by two fellow supervisors, Tim McCumber of Merrimac and Chuck Spencer of Baraboo, who do not serve on the committee but attended the meeting.
They said Czuprynko already had suffered enough embarrassment, and they characterized the public reprimand as a disproportionate response to a minor offense. They also criticized the Baraboo News Republic for publicizing the shoplifting case.
"It was stupid," McCumber said of Czuprynko's thefts. "I just don't think that we as a county board need to rub it in his face anymore."
The Reedsburg Police Department posted surveillance camera images of an unidentified suspect on its Facebook page after two businesses accused the person of stealing less than $10 worth of items Jan. 4. Members of the public immediately called in to identify Czuprynko as the suspect, and he later admitted to an officer that he took the items.
Police ticketed Czuprynko for two counts of retail theft. He pleaded no contest, was found guilty, and paid $456 in fines and restitution. Czuprynko has been banned from the Martens Reedsburg True Value and the Viking Village Foods grocery store.
After initially calling the matter "insignificant," Czuprynko later apologized, and has indicated that he wants to move forward and remain in public office. In addition to the Executive and Legislative Committee, he serves on the county's Economic Development and Revolving Loan Fund committees.
The resolution that will go before the board Tuesday acknowledges and commends Czuprynko for his public and private apologies, but says the board has a collective responsibility to address his personal misconduct.
A portion of the resolution intended as background information notes that a supervisor's private actions are not independent of their office, county government or the board.
"Private conduct, sometimes even more than public conduct, reflects on those government instruments, either positively or negatively and, the Sauk County Board, as the instrument of county government for Sauk County, can speak to private conduct that reflects on it in whole or part," the background information says.
Follow Tim Damos on Twitter @timdamos or contact him at 608-745-3513.
Sign up for our Crime & Courts newsletter
Get the latest in local public safety news with this weekly email.