Law enforcement agencies are increasing traffic stops in Sauk County with a focus on four "crash hotspots" as part of a pilot campaign to deter dangerous driving behaviors.
"Our officers are going to be out there. People are going to get stopped," said Lt. Edward Witkiewicz of the Wisconsin State Patrol. "We're just looking for voluntary compliance with the public so we can reduce crashes and reduce the impact that has on people's everyday lives."
The initiative, which includes local and county agencies, grew out of crash data collected by the state Department of Transportation, State Patrol and local law enforcement in collaboration with the University of Wisconsin-Madison Traffic Operations and Safety Laboratory. Each crash reported to law enforcement over more than the last decade has been logged into a publicly available database.
One crash in a location will add a small red dot to the map. As more crashes are plotted in that same area, a "big hotspot" starts to form, Witkiewicz said.
"With all the electronic forms that we've been doing for 10-plus years, we can really drill down to injuries, fatality, property damage, deer — car-deer crashes — and see where they're really happening," he said.
During June, July and August — busy travel months — in the last three years, 417 crashes in Sauk County resulted in injuries, an average of more than 30 per week, according to the data. Almost 600 injuries and 14 deaths came from those crashes.
"Sauk County being mostly a rural county, we decided that that was a good place to start this pilot project to see how we could affect that by saturating the area with traffic patrols," Witkiewicz said.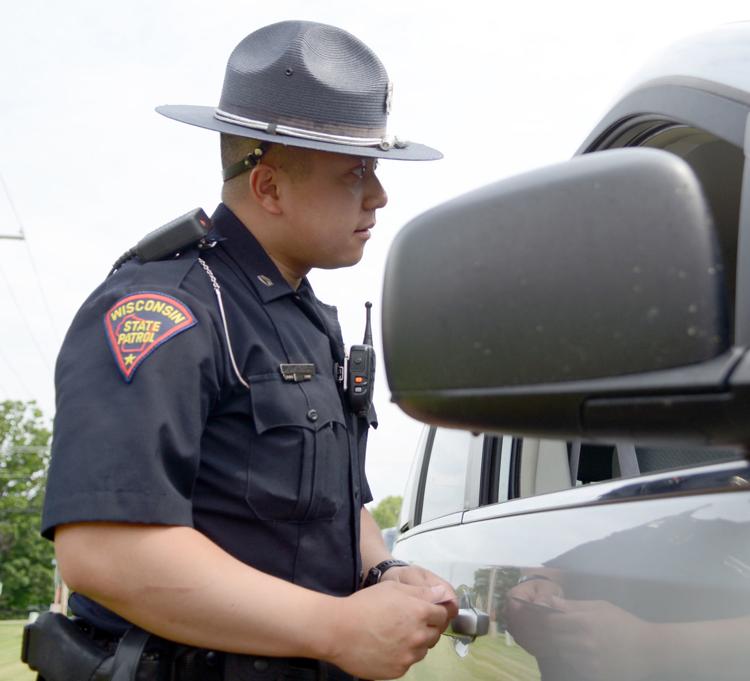 Four hotspots have been identified in Sauk County: Highway 12 in the village of Lake Delton with key concerns being crashes involving bicyclists, teen drivers and distracted drivers; Highway 12 and I-94 in Lake Delton and the town of Delton with speeding as the main problem; Highway 33/23/Main Street in Reedsburg; and West Pine Street and Linn Street in the village of West Baraboo due to distracted driving.
Of the 417 total crashes in the county, 158 occurred in the four hotspots, injuring 225 people, according to the data.
But officers won't be trying to deter bad behavior just by handing out more citations. Instead, they're hoping their increased visibility and public relations campaign will bring "voluntary compliance," Witkiewicz said.
In addition to speaking with local media, law enforcement agencies will make public service announcements, reach out to businesses, civic organizations and other groups and distribute flyers to inform people of "how pervasive these injuries are and how many fatalities have been in the area."
You have free articles remaining.
Keep reading for FREE!
Enjoy more articles by signing up or logging in. No credit card required.
State Trooper Sou Xiong stopped three vehicles in Baraboo within one hour Sunday morning, two for having windows tinted too dark and one for speeding and having a cracked windshield. He gave mostly warnings.
"If I think a warning will make her comply with the law, I'll give a warning," he said.
Xiong said he stops between six and 15 people in a shift, depending on how busy he is and how long they take. He is assigned Juneau County for his normal patrols but is focusing more on Sauk County and Baraboo in particular — where he lives — during the safety initiative.
During a softball tournament at Pierce Park, Xiong pulled a van over on Walnut Street for its window tint.
"I think this is a good spot, because there are a lot of people who see that traffic is being enforced," he said, noting that it should achieve the initiative's visibility goal. After the ball game, he hoped drivers would be more careful coming out of the park.
"When people see the lights on, it keeps them on their toes," Xiong said.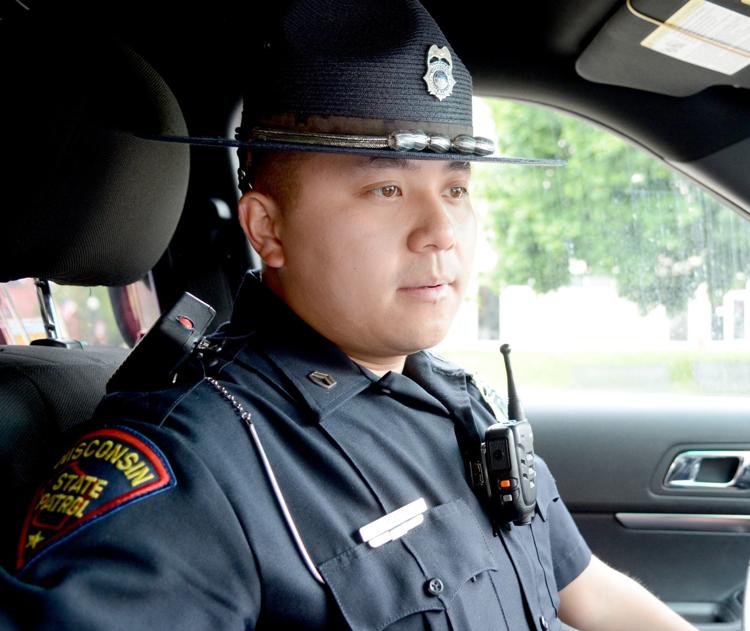 By reallocating existing resources to target behaviors such as distracted driving, speeding and drunken driving in problem areas, Witkiewicz said the goal is to decrease the number of crashes, injuries and deaths. That should follow if drivers learn to put down their phones, leave enough space between cars, wear their seat belts and slow down, he said.
According to the state transportation department, distracted driving contributed to 23% of fatal crashes and those resulting in injuries. Teen drivers were identified as a contributing factor in 18%, speeding was in 16% and an unbelted motorist was in 14%.
"Our goal is not to write tickets, our goal is to save lives," Xiong said.
Similar pilot projects are being implemented in Chippewa, Brown, Outagamie and Fond du Lac counties, Witkiewicz said.