More than a year after the fire that closed down The Barn Restaurant along Highway 123 southeast of Baraboo, a suspect has been arrested on charges of arson and burglary.
Devin J. Schroeder, 24, originally from Baraboo, was arrested Wednesday by officers with the Stoughton Police Department. According to a press release by Sauk County Sheriff Chip Meister, Schroeder had been living in Stoughton.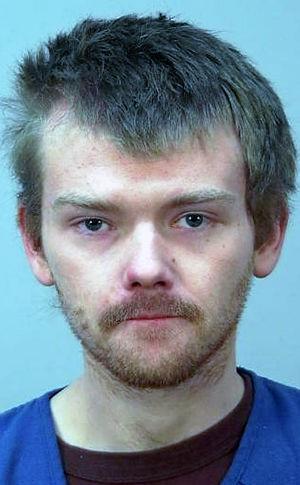 Schroeder cooperated with police investigators, according to the release.
For restaurant owner Amber Giddings, it was hard to understand why someone she had never met and who told authorities he had never stepped foot in her establishment, would want to burn down her business.
"I had to take an hour to wrap my brain around the randomness of it," Giddings said, adding that it "just sounds like he was mad at the world."
Giddings said though she didn't know Schroeder, he lived within walking distance of The Barn Restaurant at the time of the arson. It made the business an easy target for burglary, she said, but the fire makes little sense.
The arrest comes after months of investigation into burglaries and arson at the restaurant. Deputies investigated a burglary in December 2018 and found that between the evening of Dec. 21 and early morning hours of Dec. 22, an intruder had entered the business while it was closed and that items were taken. Deputies collected evidence from the scene where "it was apparent that a fire was started during the course of that burglary," according to the release.
At about 6 a.m. Dec. 23, 2018, emergency responders were called to the scene for another fire. Sauk County Sheriff's detectives and agents from both the state Department of Justice Division of Criminal Investigation and the federal Bureau of Alcohol, Tobacco, Firearms and Explosives investigated and found evidence that someone had broken into the building again.
Investigators later found more evidence, which led them to identify Schroeder as a suspect. An ATF crime lab and the Explosives Crime Laboratory conducted tests on evidence found from both burglaries.
The news of an arrest for the arson came on the heels of positive correspondence from Giddings' insurance company; she said representatives told her Tuesday they want to talk about the business.
Giddings has always planned to rebuild. A number of people have been on her list to help once she can begin again. Now she plans to enlist anyone who still wants to help, she said.
The sheriff's office recommended a number of unnamed charges against Schroeder to the Sauk County district attorney. According to online court documents, he was not formally charged as of 5 p.m. Thursday. The charges relate to the fire and burglaries at the Barn, but also to two separate burglaries at the Baraboo-based Habitat for Humanity of the Wisconsin River Area ReStore in October and December of 2018.
According to online court records, Schroeder was charged with felony burglary Aug. 14 in Dane County Circuit Court. He was convicted of theft and criminal trespassing in June 2014 by the Pierce County Circuit Court. Schroeder was living in Sauk City at the time.
According to the release, Schroeder is set to make an initial appearance March 11 in Sauk County Circuit Court.
For Giddings, the arrest provided positive closure after watching her business burn down and more than a year of wondering who had targeted her restaurant.
"It's very hard day to day, but I'm still grateful," Giddings said, noting that a number of business owners in similar situations never learn what really happened. "I'm incredibly lucky. I'm glad to have an answer."
Follow Bridget on Twitter @cookebridget or contact her at 608-745-3513.