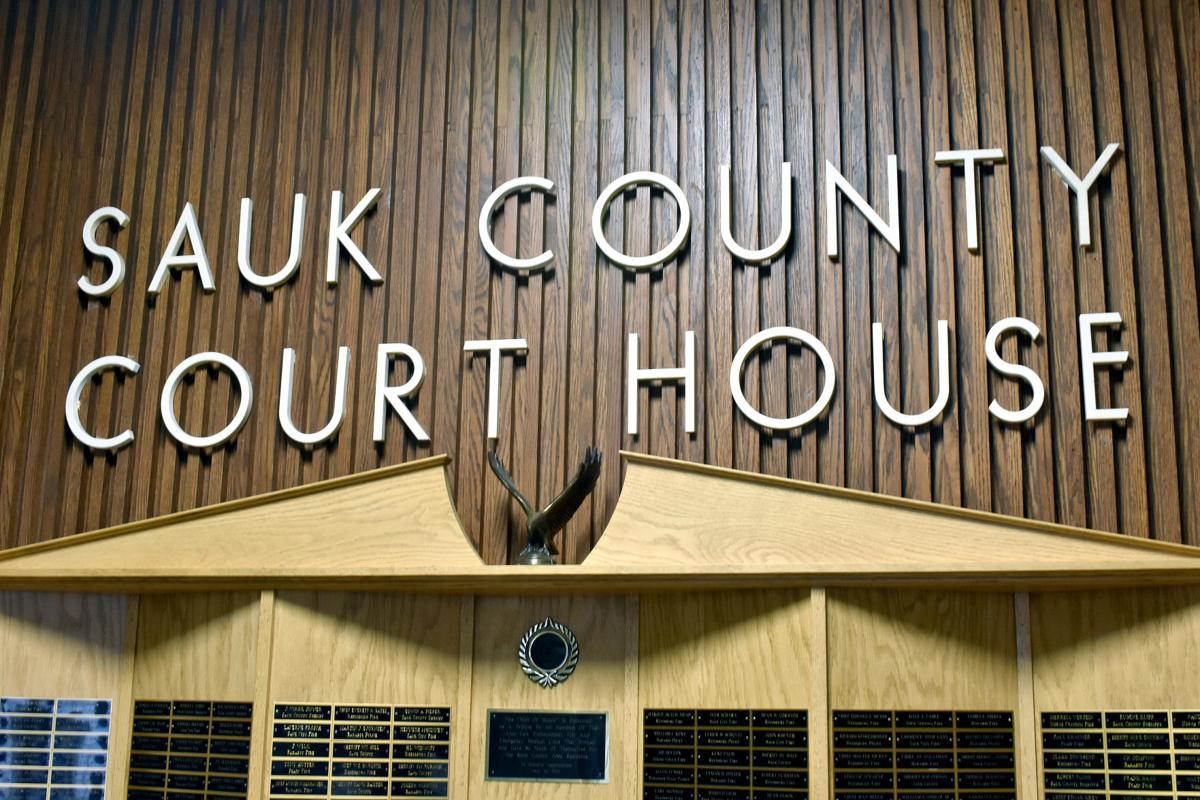 Two men were recently arrested at the Ho-Chunk casino near Wisconsin Dells on warrants after officers became suspicious that their loitering involved illegal drugs.
Grant A. Kamien, 23, of Baraboo, and 42-year-old Brian D. Hill of Wisconsin Dells were apprehended by officers with the Ho-Chunk Police Department on Jan. 13 and 14, respectively.
Kamien faces felony charges of battery to a law enforcement officer and bail jumping, or breaking the agreements of bond from a previous case. He was also charged with resisting an officer and four counts of misdemeanor bail jumping. Those charges are in relation to bonds Kamien entered in December 2018, and in April and August of 2019.
According to a criminal complaint by Ho-Chunk Officer Daniel Heimann, he and other officers had noticed both men loitering by a restroom in the casino for three days. On the second day, Heimann noted the pair had been asked to leave, but were there again the next day.
At about 9 p.m. Jan. 13, Heimann approached Kamien after identifying him by his casino player card. By running his name, Heimann found Kamien had multiple warrants out for his arrest. When Heimann asked Kamien his name, he provided a false one and said a friend had his identification.
As the officer told Kamien he was under arrest, Kamien had already begun walking away. He asked why he was under arrest as Heimann told him to stop walking. After the officer told Kamien he knew about the warrants, Kamien threw his cell phone and tried to run away but was cut off by a casino security officer. The two officers struggled to restrain Kamien as they brought him to the floor.
In the criminal complaint, Heimann noted he attempted to find a clear point to deploy an electric stun gun on Kamien after the man punched him at least twice on the right side of his face, but could not. Instead, Kamien eventually yelled that he gave up and was handcuffed.
Hill faces a felony charge for possession of methamphetamine and misdemeanor charges of resisting an officer and bail jumping.
According to the criminal complaint, Hill was apprehended with about 5 grams of methamphetamine in his pocket after a struggle with officers. At about 2:30 a.m., just hours after Kamien's arrest, Heimann found Hill playing at a machine in the casino.
Hill had a warrant for his arrest filed by Columbia County related to a theft case after not showing up for a planned court hearing Dec. 27.
Heimann, with the help of a deputy with the Sauk County Sheriff's Office, attempted to arrest Hill. He pulled his arms away each time Heimann tried to handcuff him and continued to resist. In the complaint, Heimann said he warned Hill that he would fire a taser at him. After a second warning, Heimann tased Hill, who immediately "tensed" and yelled that he would relent to being arrested. As the officers secured Hill in a chair, the man kept reaching for his pocket. Heimann noted in the complaint that when he searched Hill, he found a small bag of a crystalline substance later identified as methamphetamine.
Hill faces up to slightly more than eight years in prison and fines up to $40,000 as well as a driver's license revocation for up to five years. Kamien could be imprisoned for up to nearly 16 years and fines up to $70,000. He is set to attend a preliminary hearing Thursday. Hill is scheduled to return to court Feb. 18.
Follow Bridget on Twitter @cookebridget or contact her at 608-745-3513.
Sign up for our Crime & Courts newsletter
Get the latest in local public safety news with this weekly email.