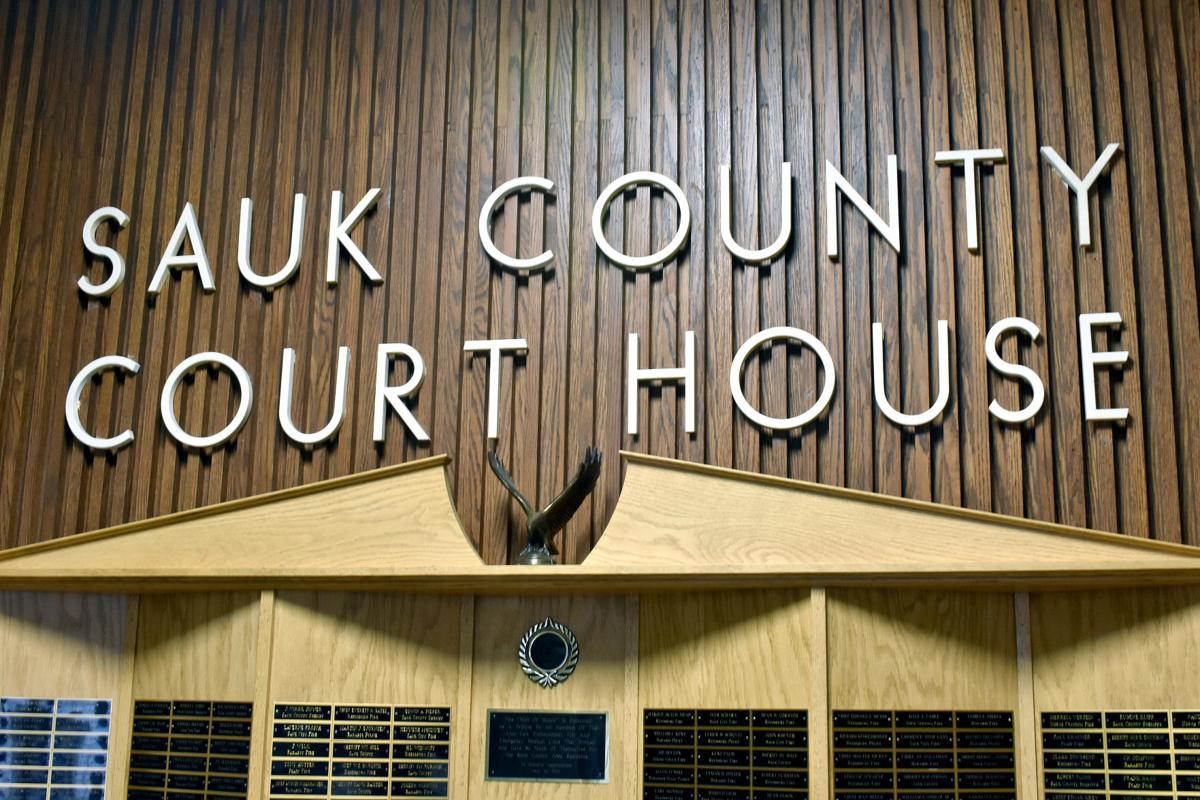 The woman who authorities say admitted to causing the death of Christopher Lytle told authorities Thursday she believed her safety was threatened before shooting him.
Amber Lundgren, 35, of Richland Center, was arrested after interviews with Sauk County Sheriff's Office detectives Thursday revealed she had been in a vehicle with the 37-year-old Westfield man when an altercation took place in a turnaround area on North Hein Road near Levee Road in the town of Fairfield.
She told investigators Lytle tried to sexually assault her. Authorities found Lytle's body in the area after a driver saw him on the ground, apparently unresponsive.
Lundgren has been charged with first-degree intentional homicide and faces up to life in prison if convicted. She was ordered held in Sauk County jail on a $500,000 cash bond Monday during an initial court appearance.
According to the criminal complaint filed in Sauk County Circuit Court:
In a series of interviews Thursday, Lundgren told detectives she shot Lytle after he had touched her inappropriately multiple times while they were driving before he became violent.
She said after she refused to take part in sexual acts, Lytle forcibly pulled her from her vehicle and "tried to force himself on top of her."
Lundgren said she was able to roll away and reach for a gun she was carrying in her purse after getting back into her car.
The first shot was fired from about 5 feet away, authorities surmised through a reenactment.
After more questioning, Lundgren admitted to shooting twice. The second was at close range while leaning out of the car, using a handle to steady herself.
Lytle's body was found the next day, when a driver came upon Lytle and first honked before getting out to check on him. When he was found not breathing, the driver called 911. Deputies arrived at the scene around 4:45 p.m. Sept. 22. They found an unresponsive Lytle who appeared to be "obviously deceased."
A University of Wisconsin pathologist found during an autopsy the next day that two projectiles had entered the back of Lytle's head near his neck and proved fatal.
Authorities were able to track down Lundgren after being contacted Sept. 25 by workers with the Ho-Chunk Casino surveillance department. When officers reviewed video of Lytle leaving the casino around 7 p.m. the day of his death, they watched him get into the passenger side of a white Chevy vehicle with a plate registered to Lundgren.
Investigators said Lundgren initially denied having seen Lytle for about 13 years, noting they had previously dated. When pressed about the surveillance footage, Lundgren said she had been texting with Lytle sporadically over the last month.
When she picked Lytle up, Lundgren said he quickly suggested the two "get high" before rubbing his hands up and down her legs multiple times. When she rebuffed him, Lundgren said Lytle "slapped her around" and indicated spending time with her was "a waste of time" before getting out of the car.
When detectives asked her if she had been forced to defend herself physically, Lundgren initially denied it. After about three rounds of similar questions, Lundgren told detectives Lytle struck her twice before pulling her out of the vehicle. He then knocked her to the ground, according to the criminal complaint.
Detectives asked if she thought about getting away in the car instead of firing at Lytle the first time, who had his back turned after she'd kicked him to get away. Lundgren said her phone had fallen between the seats of the vehicle. She said she could have driven away, but at the time she was only thinking about defending herself. When Lundgren admitted she shot Lytle twice, she said the second was out of fear.
"I didn't want him to get back up, I was scared," Lundgren told the detectives during an interview at the Sauk County Law Enforcement Center.
The gun was found at Lundgren's parents' home, where she said she left it. Officers discovered the two spent cartridges were missing from the five-round revolver. Lundgren said the day after she shot Lytle, she emptied the spent cartridges and threw them in the dumpster at her home.
A preliminary hearing has been scheduled for Lundgren at 9 a.m. Oct. 24.