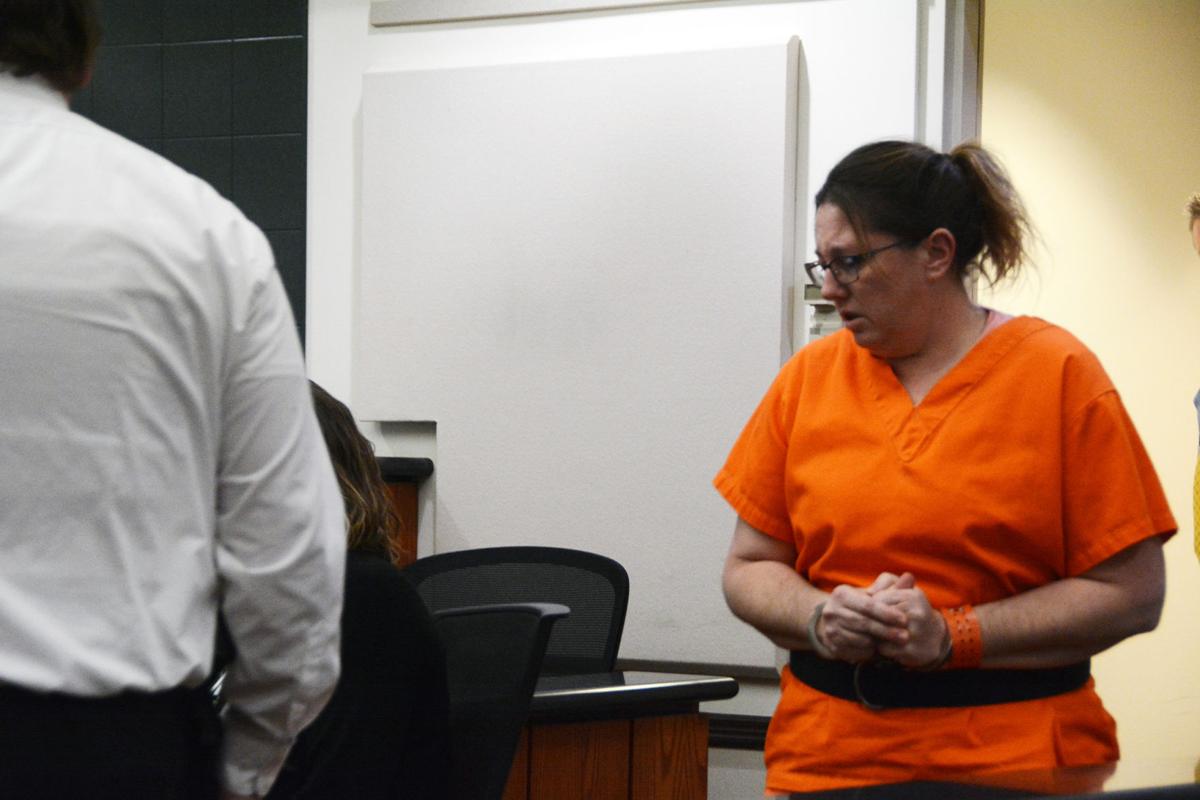 The woman authorities said admitted to shooting a Westfield man in October 2019 has been arrested after breaking the conditions of her bond nearly a year after being released.
Amber M. Lundgren, 37, of Richland Center, faces life imprisonment for the shooting death of then 37-year-old Christopher Lytle of Westfield in September 2019.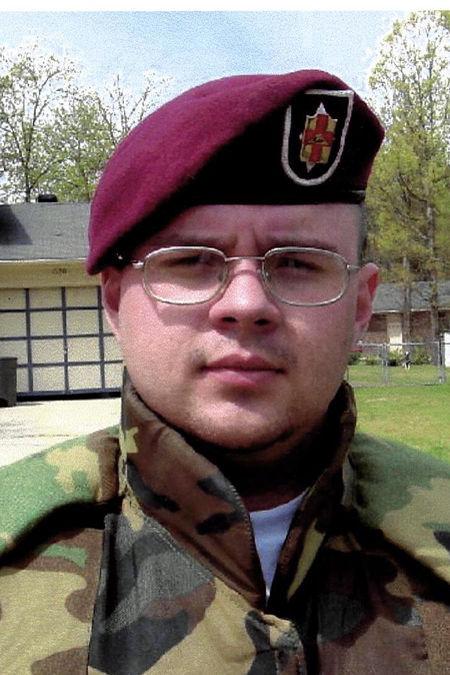 Lundgren was released on a $10,000 cash bond in November after multiple appeals by her attorney to lower the initial $500,000 cash bond set after her arrest. Sauk County Circuit Court Judge Michael Screnock approved the bail lowered first to $250,000 in September 2020 and again to $10,000 cash in late October.
As conditions of her bail, Lundgren was prohibited from having any contact with Lytle's family members, from leaving the state and was required to surrender her passport. Lundgren had been living in her parents' home in Richland County, where she was required to report to the sheriff's office each day between 7:30 and 9:30 a.m. while also wearing an ankle monitoring device that continuously monitors her location.
According to the criminal complaint for the single count of bail jumping filed Friday, Lundgren had checked in daily for roughly nine months, but missed her time Wednesday. A dispatch worker said she notified the Sauk County Jail after the missed check in and told Det. Drew Bulin of the Sauk County Sheriff's Office that Lundgren came into the Richland County Sheriff's Office around 12:15 p.m. that same day.
In a letter to Screnock, Lundgren's attorney, Andrew Martinez, said that Lundgren neglected her check-in requirement accidentally because she was busy getting her three children ready for and driving them to their first day of school.
"At approximately 11:30 a.m. she realized she'd forgotten to check in, and she immediately called the Richland County Sheriff, the Sauk County Sheriff and the Sauk County District Attorney's Office," Martinez wrote. "At that point, law enforcement had taken no action on her failure to report. ...As the criminal complaint makes clear, Ms. Lundgren continued to wear her GPS monitor throughout this period, and made no attempt to leave Richland County."
In the complaint, Bulin noted that authorities used the GPS monitoring system to locate Lundgren, first trying to find her at a local restaurant before tracking her down in a local park and arresting her.
Martinez went on to argue that the Sauk County DA's argument that the $10,000 cash bond be forfeited was not legally required and "the imposition of substantially more bond is not appropriate and is not required by justice."
During a proceeding Friday, Sauk County District Attorney Michael Albrecht asked that Lundgren be held on a $50,000 cash bond with the same conditions as in the homicide case. Martinez asked for no more than $1,500 cash bail. Screnock ordered the bail set at $50,000 in cash and scheduled a motion hearing for the forfeit of the previous bond for Tuesday.
Lundgren faces the charge of first-degree intentional homicide and carrying a concealed weapon after allegedly admitting to detectives that she shot Lytle in a turnaround area along North Hein Road near Levee Road in Fairfield.
Lundgren made a statement to police claiming she acted in self-defense after Lytle became violent in the face of her refusal to engage in sexual activity with him while the pair was driving around the area after Lundgren picked Lytle up from the Ho-Chunk casino parking lot.
According to a report from a University of Wisconsin pathologist, Lytle died as the result of two gunshot wounds to the back of his head and neck area. Lundgren was found after security footage from the casino identified her car as the one Lytle had gotten into the day he died.
Detectives found the weapon at her parents' home. Lundgren told them she threw the used cartridges in the dumpster the day after the shooting.
Proceedings in the homicide case had been delayed in July after Martinez and Lundgren sought an appeal from the Wisconsin Court of Appeals. Martinez said they wanted to admit evidence that had been denied for admission by Screnock. A letter from the court dated Aug. 4 rejects the petition for an appeal due to it not meeting the legal criteria.
GALLERY: Sauk County cops, courts
'I'm sorry, that's all I can say'
Defense attorney Jeremiah Meyer-O'Day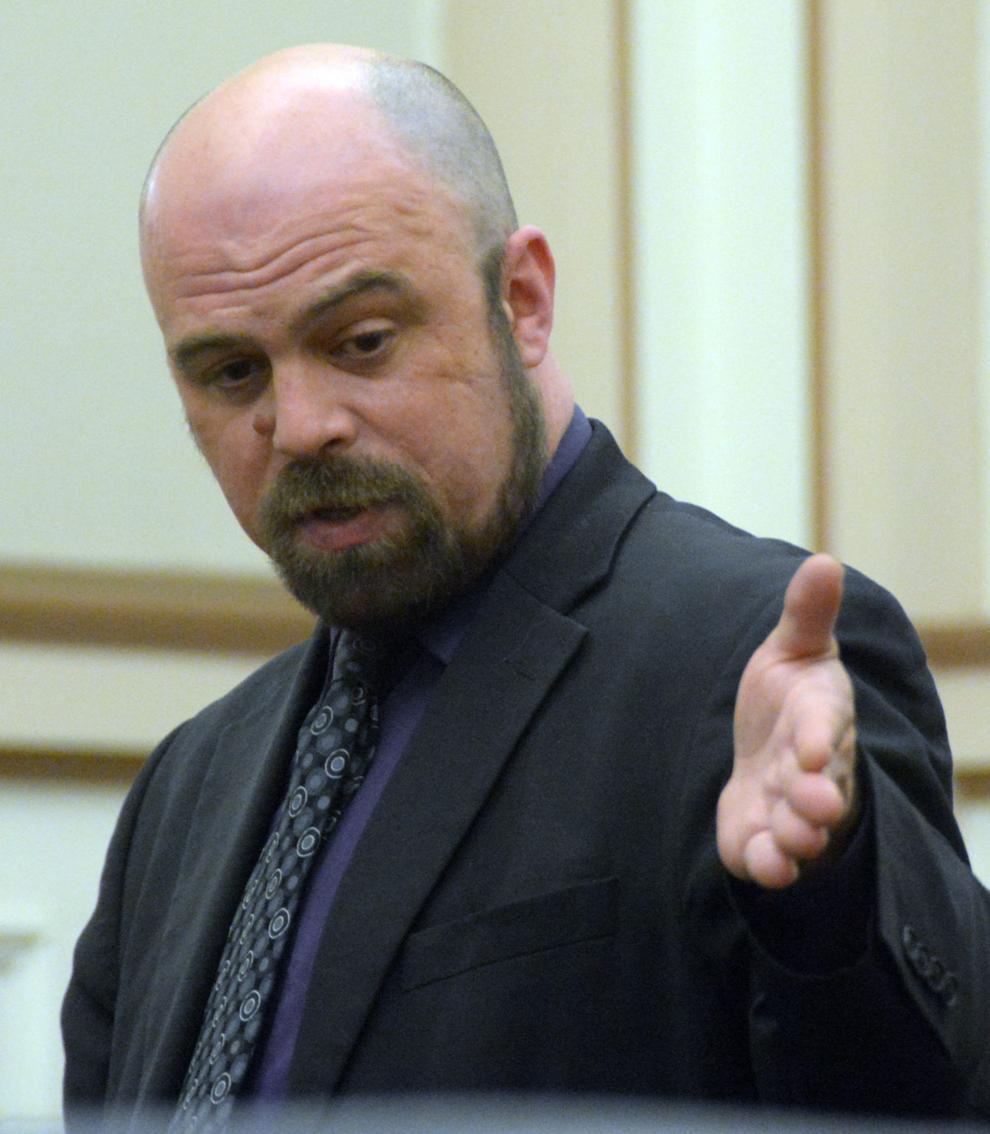 Drew Bulin testifies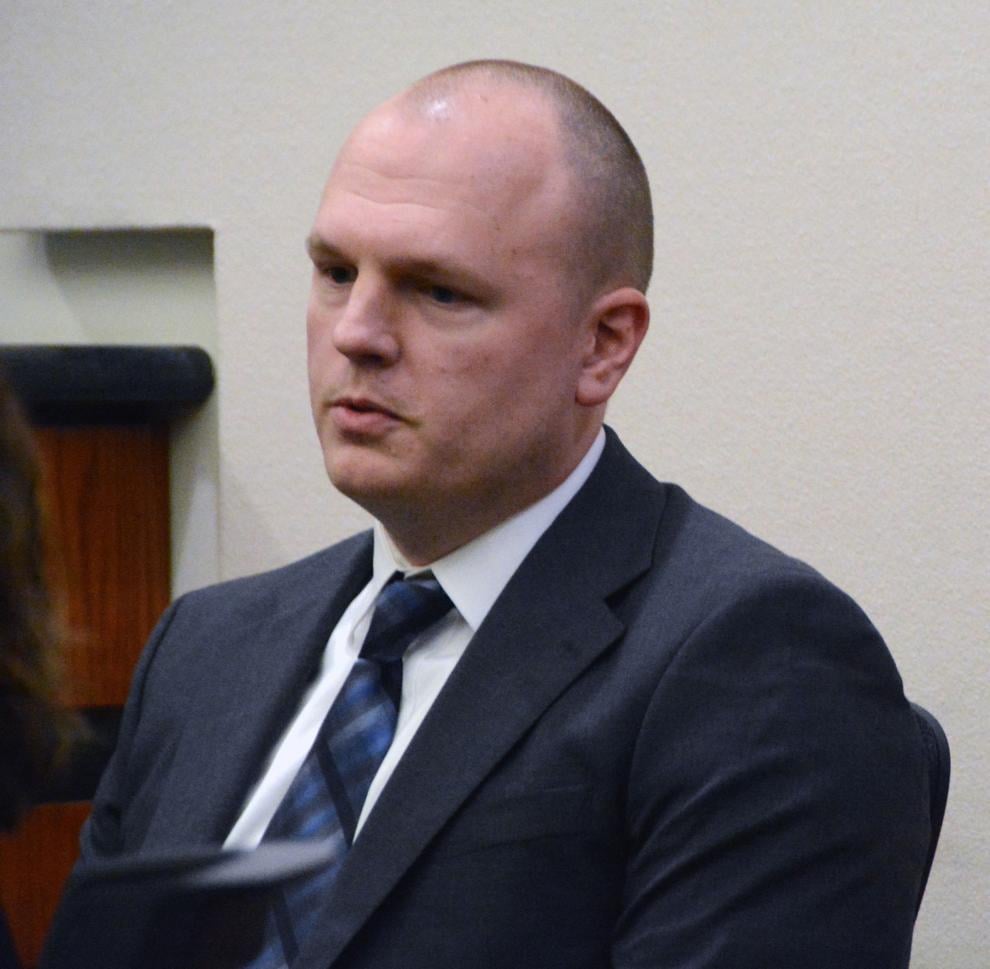 Medflight near Baraboo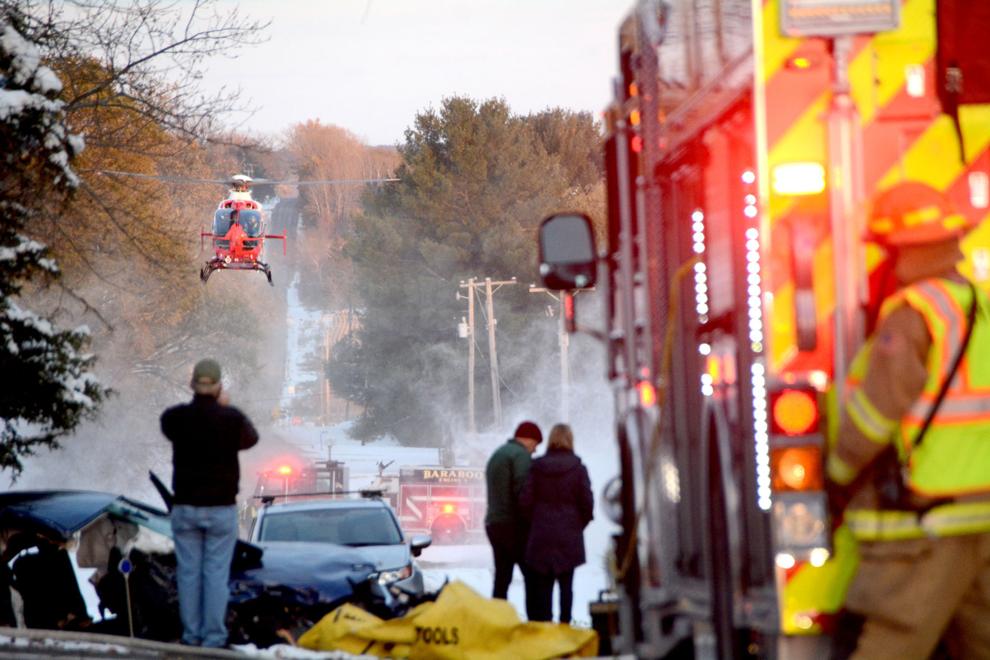 Sauk County Assistant District Attorney Rick Spoentgen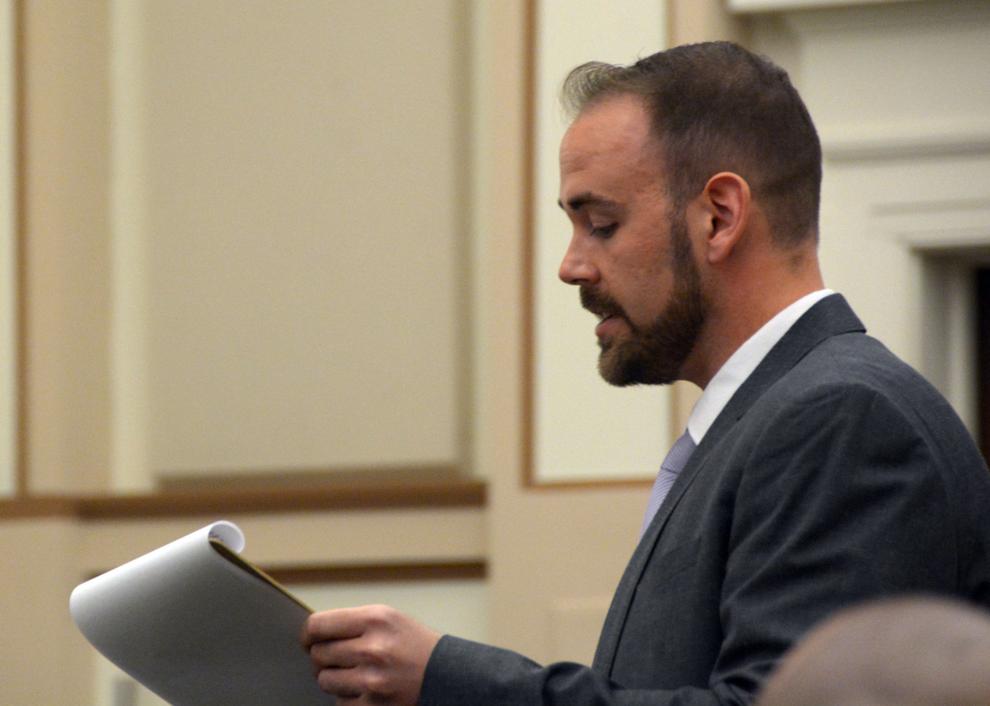 Amber Lundgren in shackles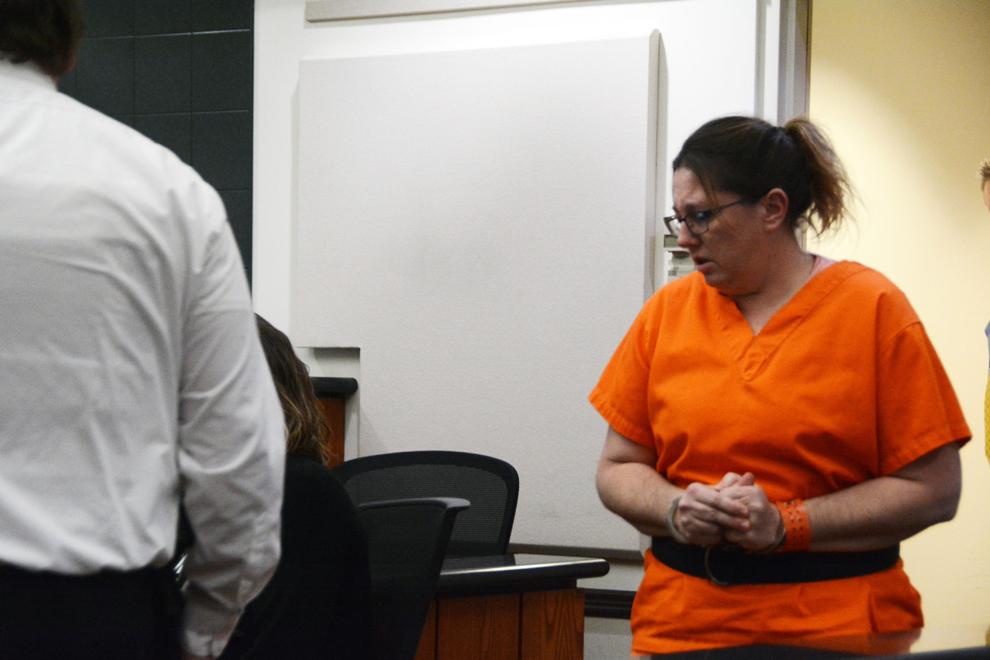 Albart B. Shores trial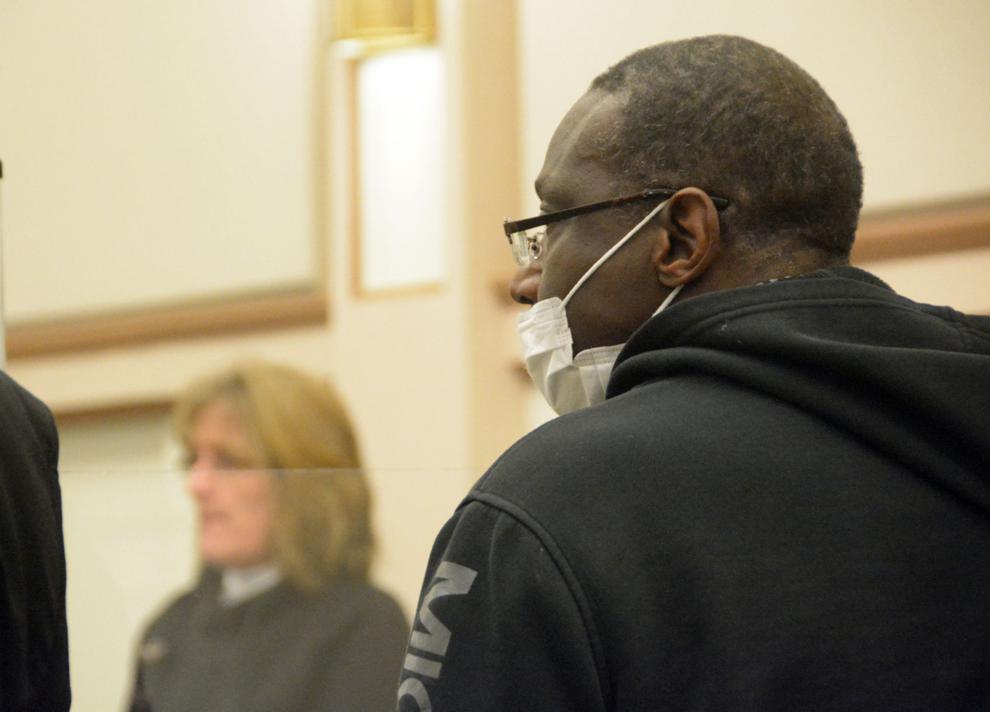 Judge sets $250K bond for Pulvermacher in Baraboo homicide case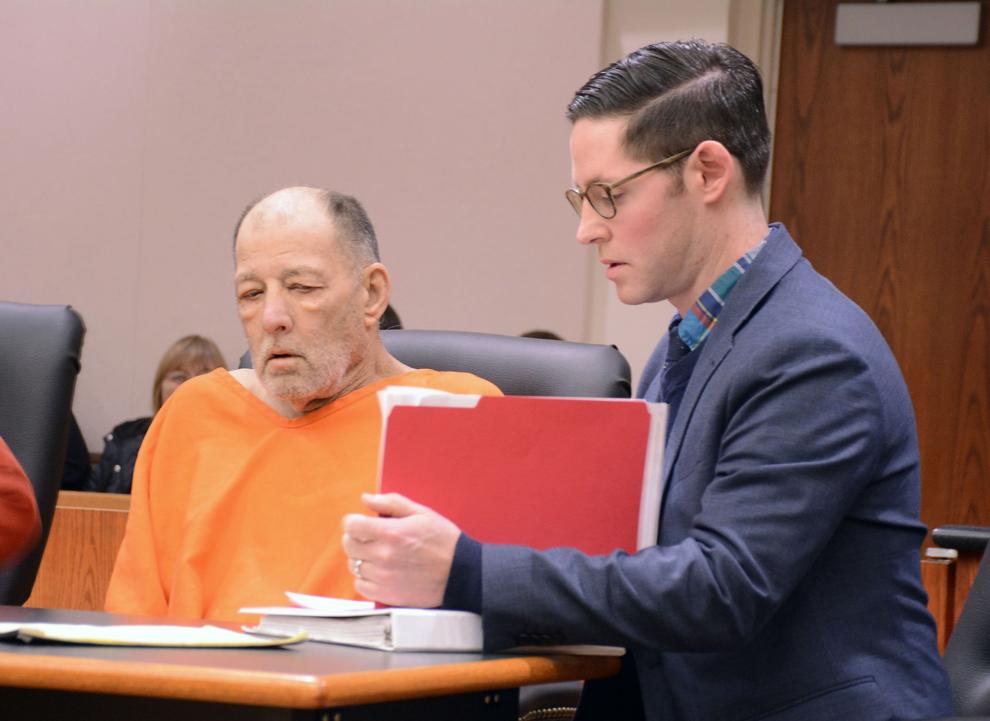 Mike Albrecht sworn in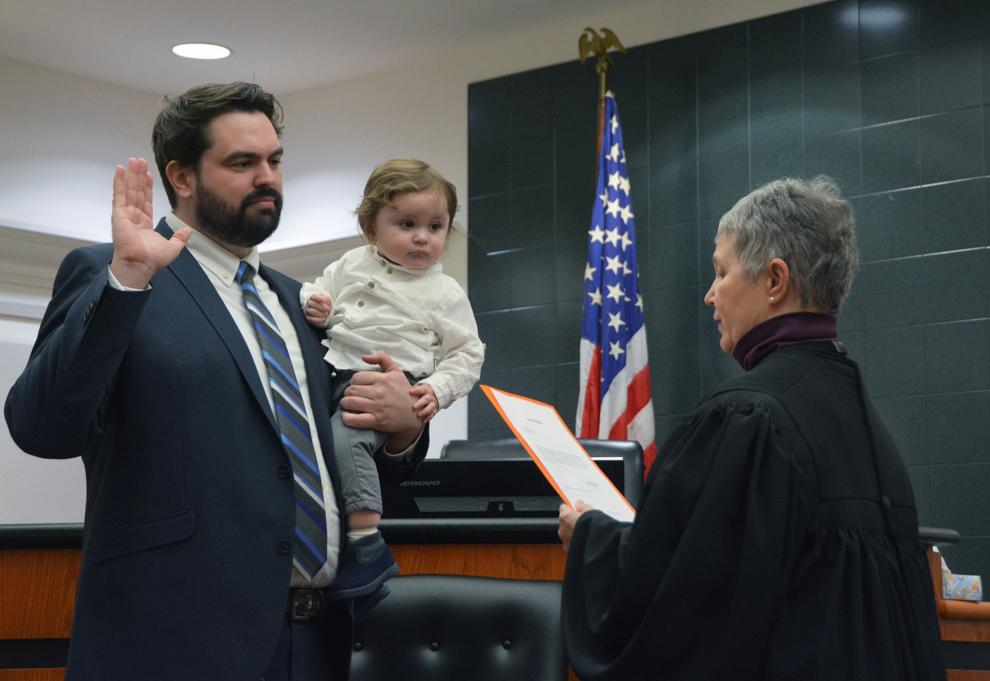 Car vs. trees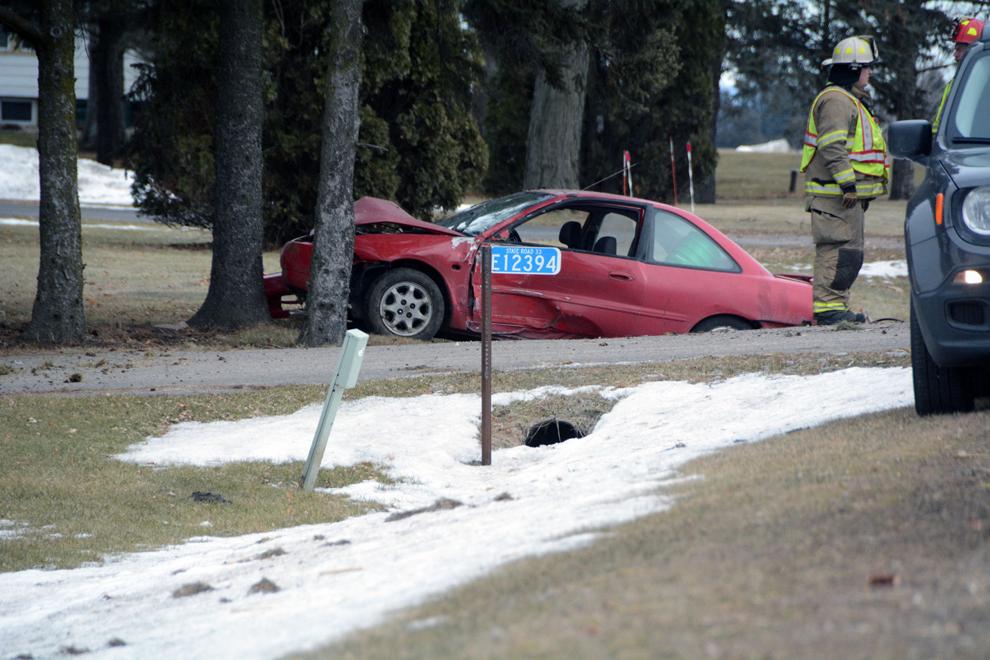 Pulvermacher listens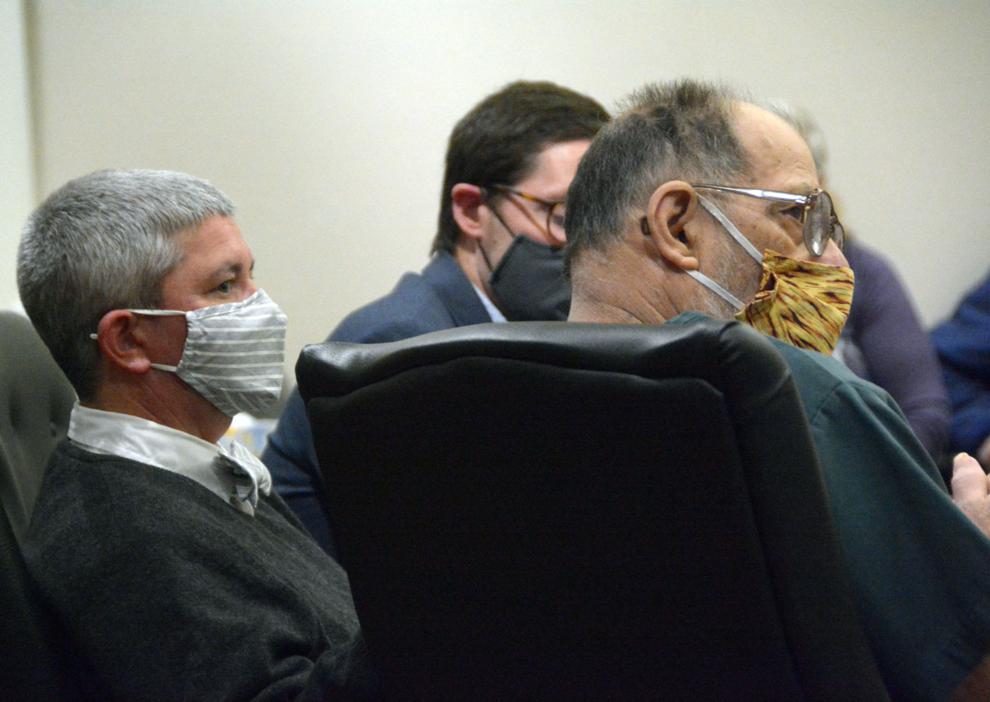 Amber Lundgren hearing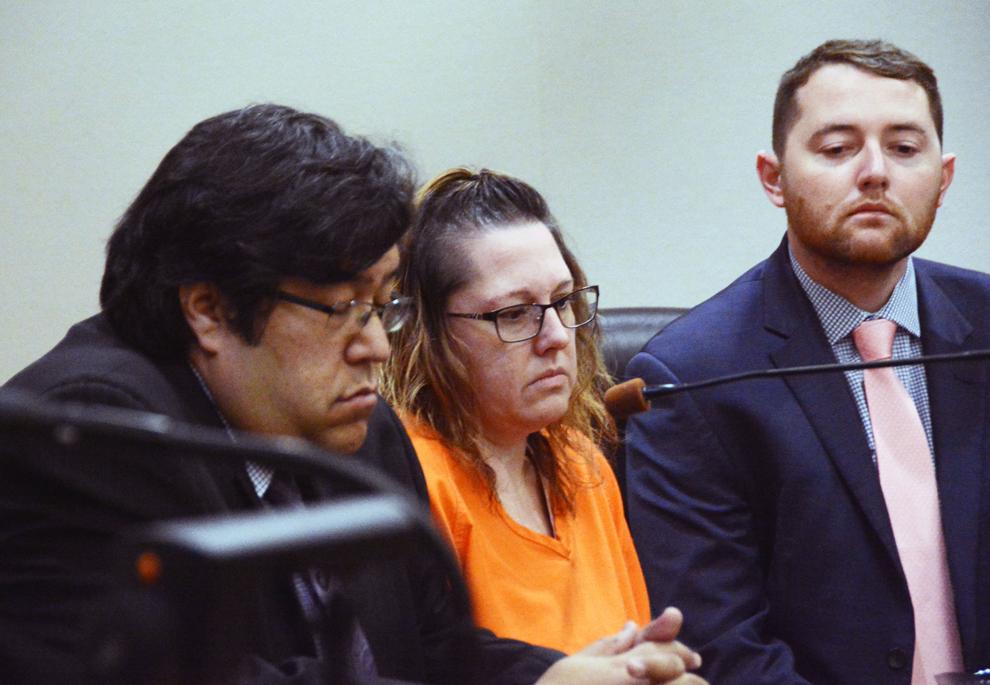 Wenzel and Van Wagner in courtroom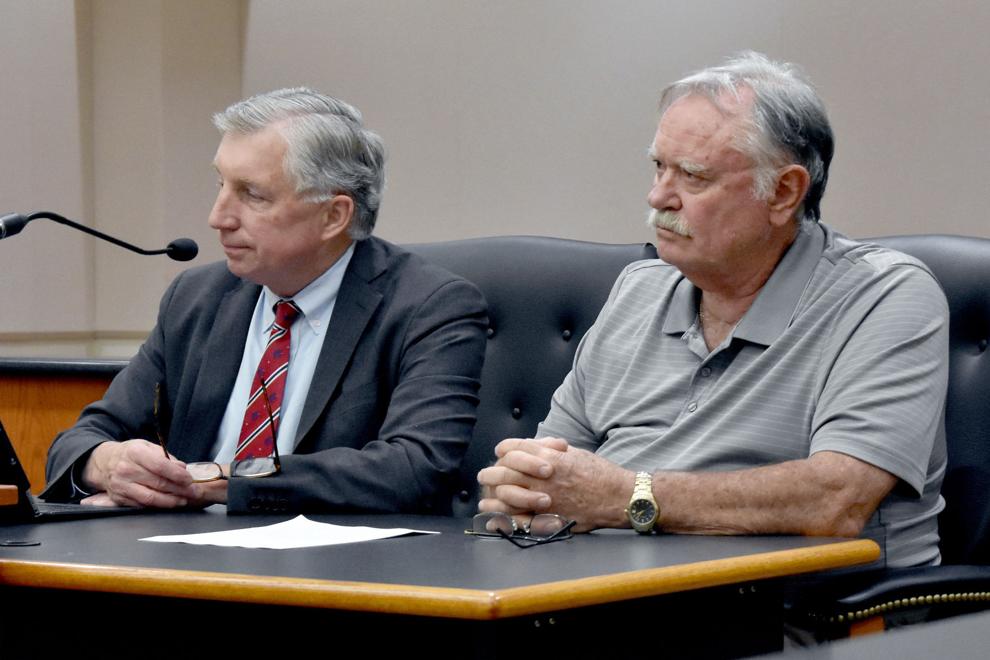 062019-sauk-news-police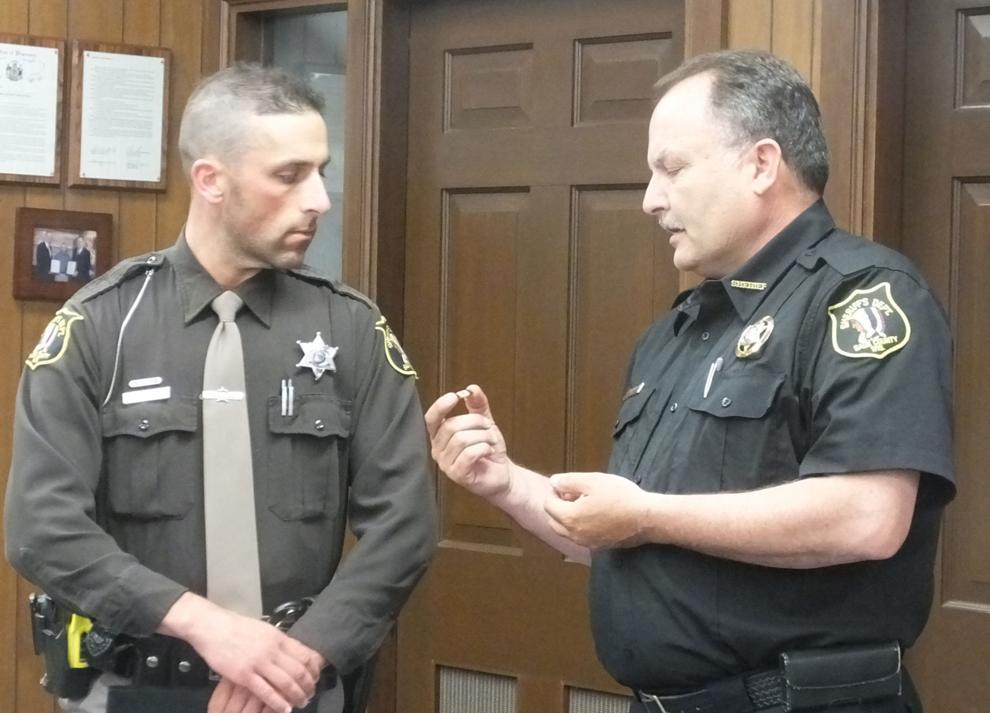 Judge Klicko and attorneys Martinez and Spoentgen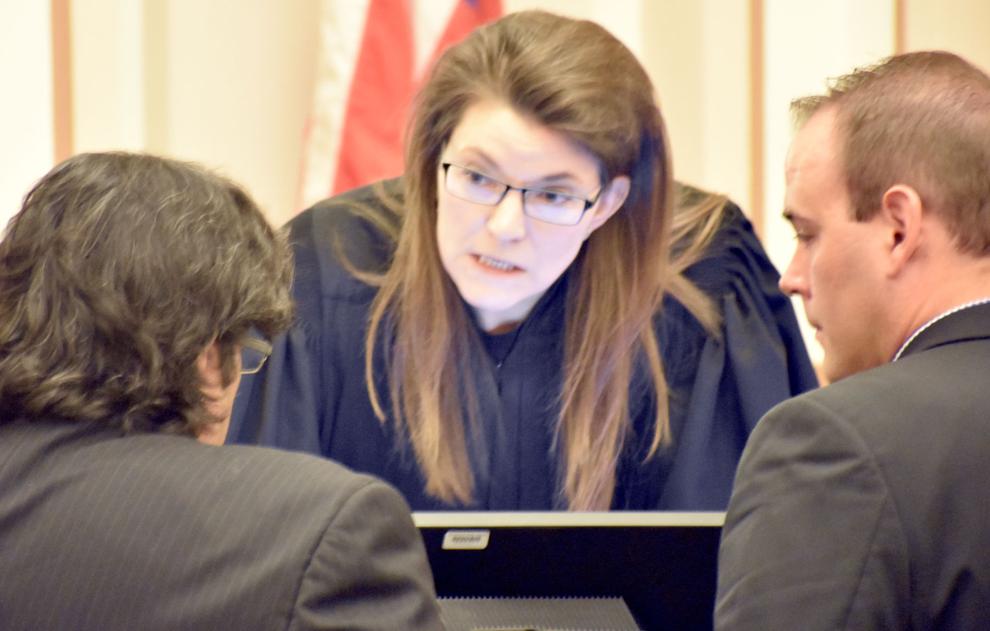 Amber Lundgren homicide hearing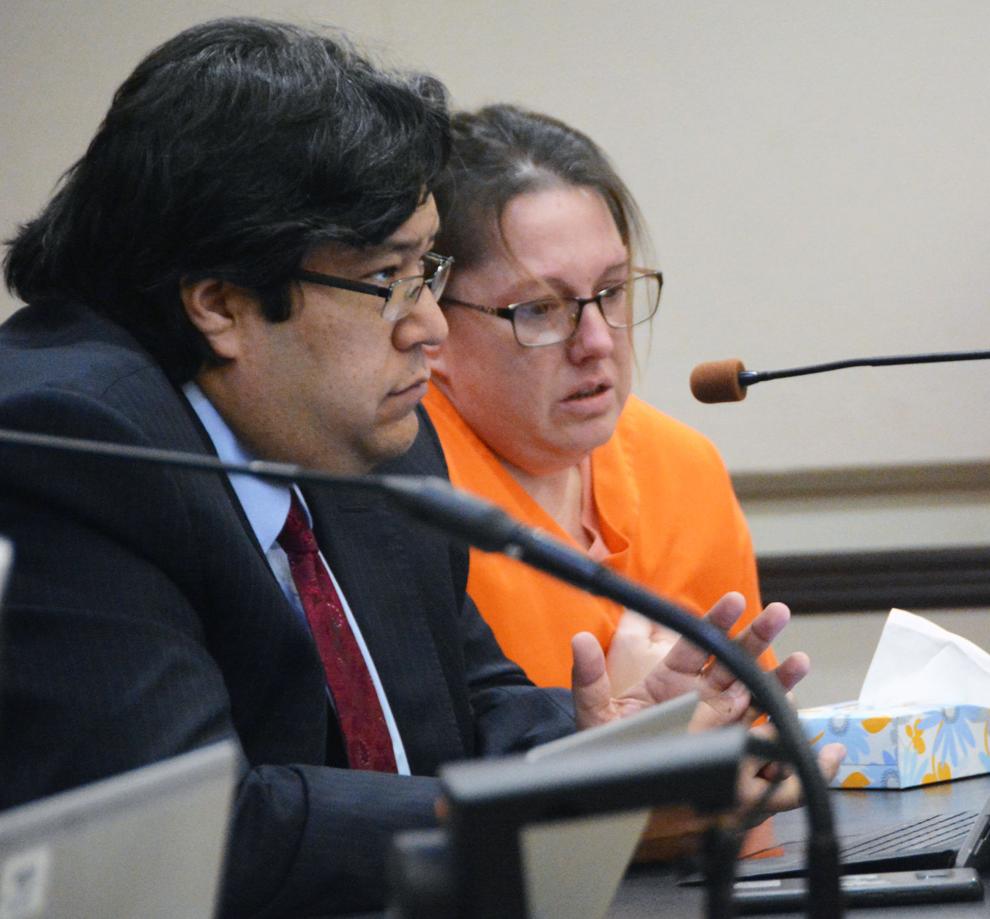 Riley Roth at sentencing hearing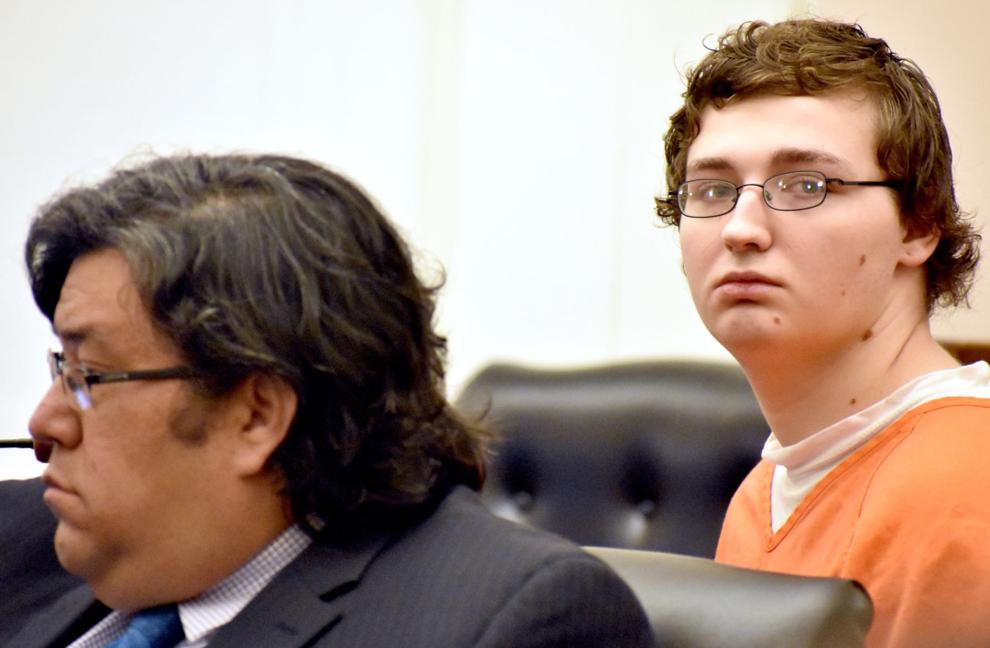 Nigerian woman gets 3 years prison in Reedsburg fasting death case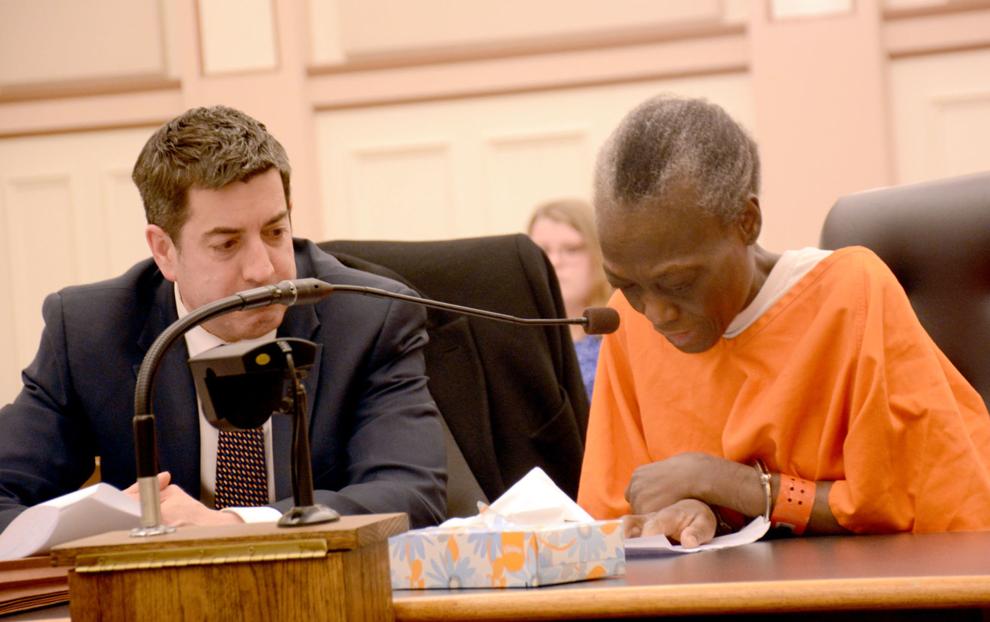 Follow Bridget on Twitter @cookebridget or contact her at 608-745-3513.