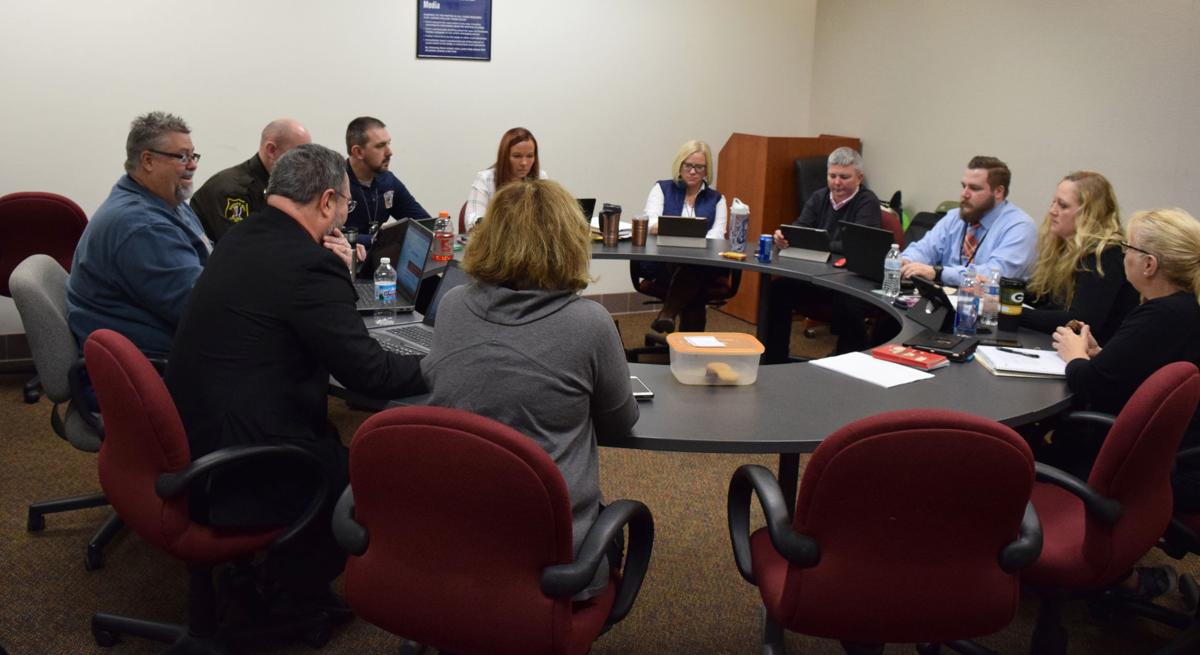 The Sauk County Criminal Justice Coordinating Council program will adopt a new name and expand its services in 2020.
The CJCC previously was the name for two different entities — the CJCC program, which provides services for people in the criminal justice system, and the advisory committee that was appointed by the county board to oversee the programs and services.
The committee will keep the name while the program is changing to the Justice, Diversion and Support (JDS) program. Tim Lawther, the county's health officer, said the reason for the change is to provide clarity and establish a clear vision for the newly named JDS program.
"It makes sense to differentiate their names, so that nobody gets confused," said Lawther. "It focuses people on the fact that these programs and interventions are focused on people who are involved in the criminal justice program. Our goal is to get people the services they need, so we can ultimately keep them out of jail, so diversion and support."
The JDS is the program responsible for the case management of the adult alcohol and drug treatment courts in the county, which works to provide substance abuse treatment for non-violent offenders with identified substance abuse disorders who have already been sentenced to probation.
You have free articles remaining.
In addition, JDS currently offers the Substance Use Diversion and Support program, which is a voluntary program that provides similar substance abuse and mental health treatment, but provides it for those who do not qualify for adult treatment court, or have not yet entered the criminal justice system.
Along with a new name, the JDS aims to expand the programs offered by focusing heavily on providing education for people in the criminal justice system system and helping them re-enter the community following their sentence.
At the end of January, the JDS will launch the Education Navigation program, which will provide a case manager who helps those in the criminal justice system receive tutoring and mentoring to get their GED or GED equivalency, said Lawther.
"We recognized that a large portion of folks who are involved in the justice system don't have a high school diploma or GED, so it's hard for them to find jobs once they come back into the community," said Lawther.
The JDS program will also be hiring a re-entry coordinator, who will assist with finding housing, treatment for substance abuse or mental health and job skills.
"This position is designed to take a really hands-on approach, so that when we know someone is about to leave the Sauk County Jail, that we go through and work with them to figure out what their needs are, what their barriers to success are so that we can help them manage that transition back into the community," said Lawther.