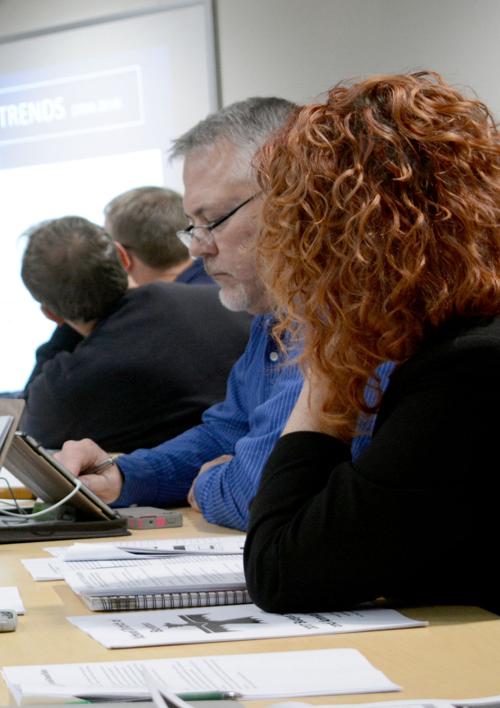 The Baraboo School Board approved a balanced $31.9 million budget for the current school year during the district's annual meeting and budget hearing at East Elementary School on Monday.
District voters unanimously voted to support the financial plan, which includes an approximately 1 percent increase in spending from last year's $31.7 million budget.
The spending is supported by a $15 million tax levy, up about 8.5 percent from last year's $13.9 million levy. With a mill rate of $9.25 per $1,000 in equalized property value, an owner of a $150,000 home can expect to pay about $1,387.50 in property taxes for the school district.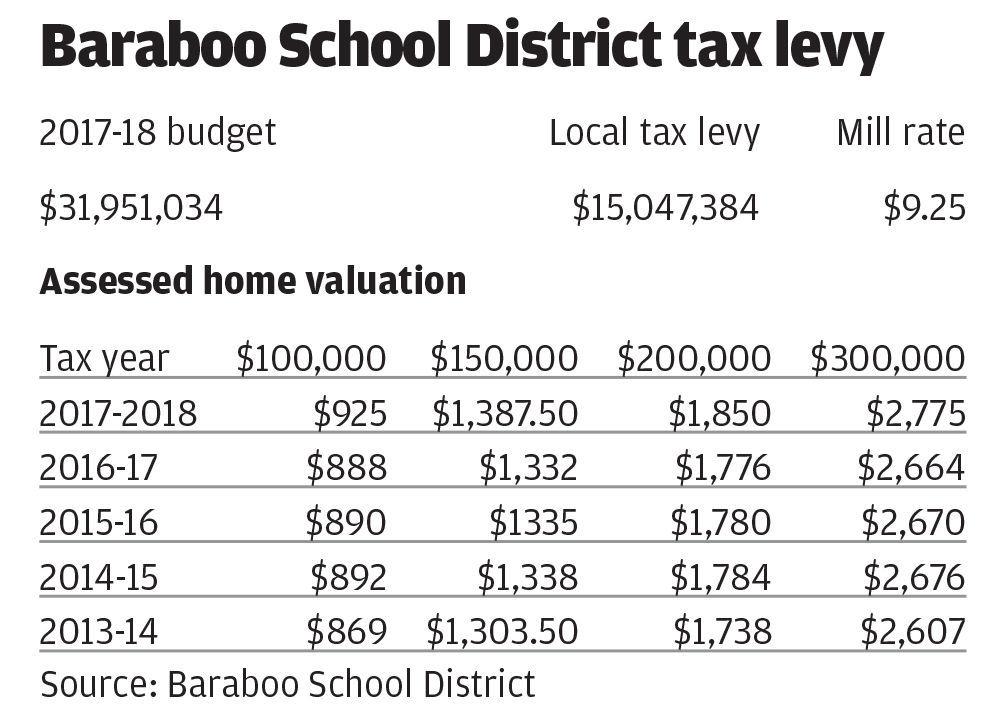 Baraboo School District Director of Business Services Yvette Updike said the increased mill rate — up 37 cents from last year's $8.88 – was primarily the result of the district's referendum to improve facilities at the high school. The measure was approved by district voters last November and was expected to increase the mill rate 45 cents each year for every $1,000 of equalized property value.
"We're happy to say it's not that high, it's actually 37 cents per $1,000," Updike said. "Even with the $9.25, we're going to be lower than most of the school districts in our conference."
Updike said additional aid included in the state budget played an important role in creating a balanced budget. The approved state budget includes $639 million for K-12 education, of which Baraboo schools will see an additional $200 per student this school year.
With enrollment at 3,010 students as of Sept. 15, the measure would give the district roughly an additional $600,000 in per-pupil aid. However, the state budget reallocated funds from other categorical aid to foot the per-pupil increase, resulting in a net increase of about $300,000.
"That really helped our school district this year," Updike said.
Categorical aid is state or federal funding that is intended to finance or reimburse a specific category, instructional or supporting program, or to aid a targeted group of pupils. Per-pupil aid is a categorical aid that provides additional funding to school districts based on a three-year average of membership totals.
Baraboo School District Administrator Lori Mueller said the approved spending will allow the district to continue to work toward its strategic goals.
"To pass the 2017-2018 budget is to renew the commitment to our district investments that we set forth awhile ago," she said. "We will continue to invest in student performance with dollars allocated to curricular materials, assessments that help us respond to student learning and building a robust technology infrastructure."
In other business, the board:
Approved a board resolution seeking school funding reform
Approved first reading for admissions, student alcohol and drug use, search and seizure, canine searches and student vehicle searches board policies
Approved 2017-2018 teacher overload compensation adjustment
Follow Jake Prinsen on Twitter @prinsenjake